Can You Get a California Real Estate License with Violations such as Felony, DUI or Misdemeanor?
You can still get a California real estate license even if you have a criminal conviction. The process to get one, though, has nuances that make it more complex than it would be if your record were clean.
This article provides insight into how the Department of Real Estate (DRE) evaluates your background, which crimes matter most in that review, and what factors DRE takes into account.
So, read along as we guide you through what you need to know and what to expect.
Should I Pass a Background Check for California Real Estate License?
You must undergo a background screening consisting of a criminal history check. It's used to confirm you have no criminal record or to get a complete picture of any criminal history.
If you do have a "rap sheet," DRE reviews your convictions against a list of established criteria to determine if the underlying crime causes ineligibility.
The California Department of Justice and the FBI conduct the background check. They do this by cross-referencing your fingerprints against criminal databases.
Accordingly, fingerprinting is mandatory for the background investigation. The state has a specific process for doing that.
Your fingerprints get scanned electronically through the state's Department of Justice Live Scan Program. You can search for participating providers on the DOJ website.
Once the provider has taken your fingerprints, you need to submit a copy of the Live Scan Service Request form to DRE.
If you don't live in California, you can be fingerprinted by a local law enforcement agency and submit your fingerprint cards with your license application.
You'll have to pay a $49 processing fee whether you reside in California or not. If you use a live scan provider, you must also pay a service fee. That cost varies by provider.
Can You Get a Real Estate License with a Felony in California?
Possibly so. That's the short answer to the question: Can a felon get a real estate license in California? You won't be disqualified outright. However, approval depends on your specific case.
For example, your likelihood of being licensed takes a nosedive if your conviction is for a felony with characteristics that make it relevant to working in the profession.
DRE uses a document called Criteria of Substantial Relationship for the relevancy test. Crimes that meet the criteria are ones that may adversely affect your fitness and capacity as a licensee.
Examples of those offenses are fraud, theft, forgery, and certain sexually related conduct. They also include an attempt, solicitation, or conspiracy to commit any acts included on the list.
DRE also commonly disqualifies applicants when convictions involve violent felonies, felony financial crimes, or crimes that require registration as a sex offender.
If you simply have arrests or pending charges, you can't be refused a license. DRE must also follow any rules for a lookback period when considering convictions.
They also have to consider rehabilitation criteria such as the following when evaluating an application to issue a license.
How much time has elapsed since the offense
Expungements or dismissal of any convictions
Self-improvement through education or training
Completion of or early discharge from parole or probation
Change in attitude proven by testimony or other evidence
Absence of subsequent convictions
Can You Get a Real Estate License with a Misdemeanor in California?
Some misdemeanor convictions won't impact your chances of getting a license. Others can disqualify you.
The litmus test for which ones can hold you back from being licensed: A substantial relationship must exist between the offense and the functions of a real estate agent.
DRE uses an established set of criteria to determine that. The criteria define the characteristics of criminal acts that are directly connected to practicing real estate.
Those characteristics speak to conduct that shows a lack of fit for a licensee's role. They include activities such as the following:
Fraudulently taking someone else's money or property
Committing forgery or making false statements
Using fraud, deceit, or bribery to achieve an end
Willfully disregarding the law or a court order
Having specific convictions involving alcohol or drugs
Committing an unlawful act for financial gain
Being convicted of a sex offender crime
If you're convicted of attempting or conspiring to commit any acts on the list, that passes the relationship test as well.
In reviewing convictions, DRE must adhere to any applicable lookback rules. They evaluate each offense individually.
Additionally, they are obligated to consider rehabilitation evidence. A Certificate of Rehabilitation is one example. This court order attests that you've changed your life for the better.
Other considerations include how long it's been since your conviction, expungements or dismissals, whether you've reoffended, and evidence from others confirming an attitude change.
Can You Get a Real Estate License with a DUI in California?
Having a history of convictions for DUI may prevent you from getting a real estate license. First, it ticks the "yes" box for crimes DRE can consider in their decision.
Furthermore, DRE may see repeated offenses as evidence of a bigger problem that can directly impact your ability to do the job. That will likely lead to a "no" on your application.
On the other hand, if your criminal record reflects a single lapse in judgment, the odds are more favorable that you can get a real estate license if you have a DUI conviction.
One DUI doesn't typically constitute a ground for denying you a license as long as you don't have any other convictions involving the consumption of alcohol or drugs.
Tips for Applying for a California Real Estate License with Criminal Record or Misdemeanor
When applying for a real estate license with blemishes on your criminal record, you want to make sure everything is just right. Here are some things you can do in that regard:
Answer the background information questions honestly. Your past will be revealed on the extensive criminal history check. So, there's no hiding the truth.
Explain only the background questions you answer affirmatively. Details for offenses they don't ask about may confuse matters. DRE will ask for more information if needed.
Consider legal counsel if you have serious or numerous violations you need to explain. An attorney who specializes in this area can help you appropriately frame explanations.
Review your criminal record for accuracy before applying. You can request a copy from the state DOJ. Then look at whether you need to take corrective or proactive action.
Stay alert for notifications and requests, and respond on time. DRE deadlines are typically absolute. You don't want to ruin your chances by missing one.
Survey of Experts
Is it more challenging to get a real estate license with violations on one's record?
Do you know any people who got a real estate license with violations on their record?
Expert Insight
What advice can you give people with violations on their record to successfully get licensed?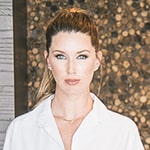 You must be completely honest about your record. You may have to work with an attorney directly with the DRE to get licensed.

You may have to obtain only a restricted license, which won't stop you from selling real estate.

However, it will require more oversight from your future broker. Some brokers are not willing to hire agents with restricted licenses.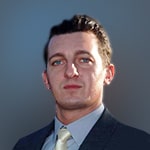 If you have violations on your record, I suggest being honest on your state application and hiring an attorney to help you.

Submitting a letter of explanation with the application may also be something to consider, or even calling the Department of Real Estate in your state before taking your real estate classes.
They need to talk to the DRE and see if they will be able to get licensed. Fingerprints and background aren't done on students. Only when they have applied for their test.

If they have a violation, they may not know that they can't get licensed. Or, it may be possible to get the license after jumping through some DRE hoops.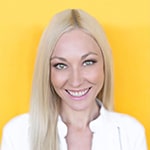 Call your state's department of real estate and find out what options you have. Usually if you haven't committed some type of fraud or theft, you can still have a chance. Just ask.

You never know until you ask. If you don't, the answer is always no.
Get your fingerprinting as far in advance as possible. If you know what brokerage you intend to join, a broker can sponsor you, and it can help to push things through.

The broker of record may need to acknowledge the violations in this case.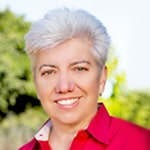 Have your paperwork in order.
Can I Appeal the Commission's Negative Decision?
DRE usually sends a Statement of Issues when they deny your application. This document describes the reasons for refusing to issue a license.
You have the right to contest the denial and request a formal administrative hearing. Your time window to submit the appeal is 60 days from the date of the notice. You must appeal in writing.
If DRE rejects your application without filing a Statement of Issues first, you have 60 days from the date of the denial to appeal.
If you don't act within that time frame, you automatically waive your right to a hearing. You'll have to wait at least a year before you can re-apply.
Can a Real Estate License Be Suspended or Revoked Because of a Violation Committed After Receiving It?
California real estate agents can lose their real estate license temporarily or permanently for a substantially related criminal conviction. The triggering offense can be a felony or a misdemeanor.
DRE uses the same criteria that determine new applicant eligibility to decide whether to initiate disciplinary proceedings.
Should that occur, you're entitled to due process. You'll receive notification of the accusations. You have the right to present your side of the case at an evidentiary hearing.
You must report your conviction within 30 days. Failure to do so is sufficient cause for disciplinary action. So, license disqualification could result even if the crime didn't warrant it.
The sooner you report your conviction, the better. DRE will learn about it from the California Department of Justice, where your fingerprints are on file as a licensee.
In addition to criminal convictions, you must also report any of the following, which can lead to license discipline as well:
A criminal complaint, information, or an indictment charging you with a felony
Any disciplinary action against you by another licensing entity
Where to Study for a Real Estate License Exam?
Undergoing a background check is just one of the items you need to complete when getting licensed in the state. You will also need to enroll in accredited real estate training classes in California.
It's easy and convenient to complete your pre-licensing education in California. DRE has a diverse list of 100-plus providers that offer the courses.
Colleges and universities
Academies and institutes
Real estate schools
Training centers
Online providers
You also have various options to choose from regarding the classroom experience. You can take classes in a traditional setting, or you can participate in virtual, instructor-led classes.
If your preference or schedule calls for more flexibility, you can opt for online courses. This means your classroom can be wherever you like.
If you want a more structured form of learning, the traditional classroom style might be more suited for you.
To choose wisely, you can read our guide comparing real estate classes online vs. classroom courses.
You have a myriad of options for exam prep courses, too. They are offered online, livestream, in person, and via on-demand video.
To prepare for the test, check out the following resources:
In order to practice real estate legally in the state of California, you will be required to be sponsored by a licensed brokerage firm.
You must make sure to pick the right broker to work for. The right real estate company can help you get a good head start in the business.
You can choose from our comprehensive database of the best real estate companies in California when making your choice.
Don't forget to check out our other resources when obtaining a real estate license in California:
Once you are licensed, you are ready to make waves as a successful California real estate agent. Don't dive in without knowing the next steps after passing the real estate exam.
Remember to learn as much as you can from experienced agents. You can meet one by joining a real estate team, or by getting their insight on what makes being a real estate agent worth it.
To help you build and grow your real estate career quickly, we at Real Estate Bees created a directory for real estate professionals.
It's designed to help you get more exposure for your business, including receiving leads. Create a free profile by signing up here.
__
If you want to contribute your expert advice on a topic of your expertise, feel free to apply to our Expert Contributor Program.
__
About the Author
Kristina Morales is a REALTOR® with over 20 years of professional experience. She actively practices real estate in Ohio but also has practiced real estate in California and Texas. Conducting her real estate business in three states has allowed her to gain unique experiences that make her a well-rounded realtor. She obtained her Bachelor of Arts in Business Management and her MBA with a concentration in Banking and Finance. Prior to real estate, Kristina had an extensive corporate career in banking and treasury. She ended her finance career as an Assistant Treasurer at a publicly traded oil & gas company in Houston, TX.