How Much Does It Cost to Get a Real Estate License in Missouri?
In this article, we'll walk you through how much a real estate license is in Missouri.
We break down every price point for each step in the licensing process, so you can get a clearer picture of the financial investment involved in getting licensed in the state.
Keep reading to know how much it costs to obtain a real estate license in the Show-Me State.
Pre-Licensing Education: $200-$500
One of the highest costs of getting a real estate license in Missouri is the education you're required to complete before you can sit for the license exam.
Regardless of whether you're getting a broker or salesperson license, the core pre-licensing education requirement is a 48-hour course.
There's an additional 24-hour course requirement for those going for their real estate salesperson license.
The price can vary a lot when taking the 72-hour course. Another factor that impacts price is class format.
However, it's easy to compare prices of course packages since the Missouri Real Estate Commission provides you with an approved list of institutions to pick from.
Fingerprinting: $41.75
It's best to get your fingerprints done once you complete your pre-licensing class, but before you take the exam.
This is a necessary component to the process, since the Missouri Real Estate Commission must receive a background check to review as part of your application.
You'll need to register for fingerprints by visiting the Missouri Automated Criminal History System site. When asked for a four-digit registration number, enter in 0004.
Once you complete the registration, you'll receive a list of locations near you that partner with IdentoGo to take your fingerprints. You don't have to make an appointment to go in.
The $41.75 fee includes all costs associated with this process, including the IdentoGo fee, the Missouri State Highway Patrol fee, and the FBI fee.
For all the information you need to know in getting a background check, read our article — Can You Get a Missouri Real Estate License with Violations?
Exam Fee: $62
In order to schedule your real estate license exam in Missouri, you'll need to go through PSI Services.
You can either register for an online account or call 888-818-5829 to schedule your test. The $62 exam fee is the same no matter which type of license you're taking the test for.
You'll have four hours to complete both sections of the salesperson exam, which consists of a national section and one with state-specific questions.
With a total of 100 questions in the national section, and 40 in the state section, you'll need to correctly answer at least 70 and 30 questions, respectively, to pass.
The broker exam has a different design, and you're given four-and-a-half hours to complete it.
The national portion has 10 simulation questions, and there are 75 multiple-choice questions in the state section. Each simulation question has multiple parts.
To pass the broker exam, you need to get at least 57 questions right in the state section and meet a minimum passing level within the parts of each of the simulation questions.
Exam Retake: $62
If you don't pass the Missouri real estate exam the first time, you'll need to retake. Whether that means retaking one or both sections of the test, the cost is the same at $62.
You're able to retest as many times as necessary within six months of completing your 72-hour pre-licensing education course.
To schedule a retest, you can contact PSI Services 24 hours after failing. From there, the earliest you could potentially retest is the following day.
For example, if you failed on a Tuesday, you could call Wednesday, and retest as early as Thursday, if there's an opening in the schedule.
License Application: $90
Once you pass your real estate license exam in Missouri, you receive your license application. It's actually given to you while you're still at your testing location.
As long as you've completed all your pre-licensing coursework and had your fingerprints taken, you can submit your application.
If you're still finishing up the 24-hour course requirement, you'll have to wait until after you pass that class.
From the day you finish your 72-hour course, you have six months to submit your completed application and pay the $90 fee.
As you wait for your license to get approval, you can spend your time preparing for your real estate agent career. The following resources may help:
Once your application is approved, you'll receive notification and an actual hard copy of your license will be mailed to you.
Survey of Experts
In your opinion, was the cost of getting your real estate license reasonable?
Approximately how much did it cost you to get your real estate license? Including school fees, study materials, and other related expenses.
Expert Insight
What were your 'surprise costs'?
I had a couple of surprise costs. I had to pay to get fingerprints! It only cost $41 but was still a shocker.
Keeping Your License Active
Continuing Education: $42-$89+
Your license is valid for two years after issuance. Within that time, you're required to complete a set amount of continuing education hours.
The required 12 hours breaks down into three hours of an approved core course and nine hours of electives.
All classes must be approved by the Missouri Real Estate Commission and be taken through an approved school.
The most cost-effective way to complete this requirement is by taking all 12 hours as a package.
Some real estate schools in Missouri will offer courses individually, but paying per course is almost always going to cost more than buying them in a bundle.
License Renewal: $40 for Salesperson; $50 for Broker
When the two-year period is up, Missouri real estate agents are required to renew their real estate license.
The base cost for a salesperson license renewal is $40. It's $50 for a broker renewal.
There are also additional fees associated with this process. Those are calculated at the time of renewal and are a percentage of what you owe.
Expert Insight
What were your 'surprise costs' after getting your license?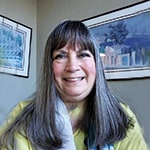 There were no surprise costs for the license, but it was also over 30 years ago. There are, however, continued costs to be a well-resourced commercial real estate broker.

Every agent needs to find out what costs the brokerage firm will cover and what costs are theirs personally, so there are no surprises.
Board membership fees, lock box fees, cost of signs, supra monthly fees.
How to Reduce Real Estate License Education Costs
Since most of the fees associated with the Missouri real estate license cost are fixed, there's minimal wiggle room to reduce your overall costs.
However, you may potentially be able to cut down on your expenses when it comes to the cost of education.
As you have a variety of institutions where you can take your pre-licensing education, it's relatively easy to compare overall course prices. From there:
– Compare prices between an in-person class and a virtual one. Online, self-paced classes can be even cheaper.
Read our article comparing real estate classes online vs. in-person classroom courses to review the pros and cons of each format.
– Look at what else you get with the actual course. If there are a lot of extra studying materials, it could be worth paying a little more.
– Consider packages, especially for continuing education. It's almost always more cost-effective to bundle.
– Check pass rates from each institution, too. You may want to go with the one with the highest record.
You also need to put in the time and effort to study to pass the real estate exam on your first try. Another way to save money is to not have to pay for retests.
Even with all the set expenses associated with this process, there's no absolute cost. With a little time researching options, though, you may be able to save.
Expert Insight
What costs could have been avoided and how?

The costs I highly recommend that aspiring agents avoid is their pre-licensing education and study materials. Attend the Keller Williams seminar and get the free school.

Keller Williams offered to pay for my online pre-licensing education valued at $350. I inquired if this was a national thing and they said yes. Easy way to drastically cut startup costs!

You DO NOT have to join Keller Williams. You are free to do whatever you want, that's the beauty of it!

Kaplan is the online school they pay for and it has the absolute best practice tests. Don't pay for random online tests.

Use the free materials Kaplan provides and take advantage of free quizlet flashcards to nail those vocab words.
None really. I tried pretty hard to keep it bare bones.
Good luck as you make your preparations in getting a real estate license in Missouri. Aside from making cost estimates, we also recommend setting a reasonable timeline in acquiring your license in the state.
Our article on how long it takes to get a Missouri real estate license is a good resource when thinking of how much time you have to clock in to get that license.
When you get your license, you'll have to be sponsored by a licensed broker to have it activated before you can legitimately work in the business.
Refer to our article tackling how to choose a real estate brokerage firm to work for when looking for the right real estate company where you can get a good career start.
Then, make your selection from our directory of top-rated real estate brokers in Missouri.
You should also consider joining a real estate team to get the training and support you need as a newbie agent.
To help you build and grow your real estate career quickly, we at Real Estate Bees created a directory for real estate professionals.
It's designed to help you get more exposure for your business, including receiving leads. Create a free profile by signing up here.
__
If you want to contribute your expert advice on a topic of your expertise, feel free to apply to our Expert Contributor Program.
__
About the Author
Kristina Morales is a REALTOR® with over 20 years of professional experience. She actively practices real estate in Ohio but also has practiced real estate in California and Texas. Conducting her real estate business in three states has allowed her to gain unique experiences that make her a well-rounded realtor. She obtained her Bachelor of Arts in Business Management and her MBA with a concentration in Banking and Finance. Prior to real estate, Kristina had an extensive corporate career in banking and treasury. She ended her finance career as an Assistant Treasurer at a publicly traded oil & gas company in Houston, TX.