How Does Land Profit Generator Work?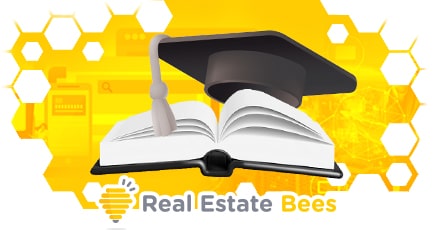 The Land Profit Generator 2.0 program contains three program packages that investors can choose from:
LPG Success Package — This class covers everything you need to know about land flipping. It's great for new land-flipping investors with little to zero experience in finding and closing land deals.
Land Profit Maximizer — Here, students are guided through their first land deals. The course helps you lay a foundation for your business before you can take profits to the next level and begin scaling.
Land Profit Coaching Program (core) — This premium one-on-one training program is the company's main offering and includes all the learning resources available in other programs and more. The course focuses on helping investors scale their land deals into a consistent and reliable business.
Based on the course package you choose, you will have access to different course materials and services. The following are some of the learning resources provided within the programs.
Video training modules — Land Profit Generator classes are delivered via pre-recorded videos. In the videos, the land investing course instructors take you through various modules with real-world examples.
Access to the Quick Start program — When you first join the course, you will be provided with a comprehensive introductory six-week program that mainly consists of video training modules. The program covers the basics of land flipping and guides students through their first deal.
One-on-one coaching — Within the first 30 days of joining the program, students get a minimum of three one-on-one calls with their dedicated real estate investing coach. The coach guides you through your first deals and helps you get your business up, or scale it, based on your level of experience.
Access to in-house CRM — The LPG brand has its own CRM service called Investment Dominator CRM. By joining the Land Profit Generator package, you get free access to this real estate investing software tool for the first four months as your land-flipping business grows. Thereafter, you'll be required to pay $197 per month. If you choose to take the coaching package, you'll have free access to the CRM for 12 months.
Access to the company's physical offices — As an LPG student, you can visit the company's main office twice a week for assistance with anything you're working on.
Access to leads — Investors get access to 100 new leads when they join the Maximizer program. With this real estate investor lead generation service, you can easily get started with finding and closing your first few deals without paying extra for leads.
Land Profit Generator Method — This is a comprehensive module with videos, checklists, and guides built to help investors scale their business to a 7-figure venture.
Access to legal contracts and documents — The LPG program provides students with attorney-approved contract templates that they can quickly customize and use in their deals. There are also numerous checklists, letters, and process documents that you can use for any type of land deal.
A ticket to a live workshop — LPG hosts a 2.5-day workshop for its students. The workshops are intended to ramp you up and encourage you in your deal-making journey.
First access to real estate masterclasses — Land Profit Generator 2.0 students are first to get access to the company's masterclasses. The five-day masterclasses are often free and give you a chance to meet the company founders — Jack Bosch and Michelle Bosch.