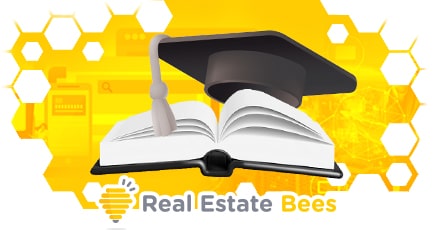 The SubTo program has various forms of educational resources dedicated to helping novice and experienced investors build and scale their real estate businesses.
The following are the main learning materials provided within the program.
Video modules — The SubTo training program is primarily delivered via pre-recorded video clips which offer about six weeks' worth of training time. The videos cover a variety of topics, including how creative finance works, marketing, cold-calling tactics, and more.
Weekly conference calls — Joining the SubTo program provides you with access to at least one conference call each week, hosted by Pace Morby. Together with other members, you will be able to interact directly with Pace and ask questions regarding your business. This one-on-one approach allows you to get advice and support that is highly tailored to your business needs.
Access to an exclusive investor community — SubTo has an exclusive Facebook community for all its students. The private group consists of experienced investors and industry experts and serves as a great channel for investor networking and support.
Access to lenders and service providers — As a new investor, you don't have to build your business network from scratch, thanks to the SubTo program. SubTo members have access to Morby's network of private money lenders, service vendors, and countrywide connections.
Legal documents and contract templates — There are numerous documents and contracts used in real estate deals. SubTo provides its students with customizable and readily available templates for contracts used across every stage of a real estate deal. The documents can be downloaded for print. Additionally, you also get access to proven and tested cold-calling scripts.
Access to SubTo Mastermind events — Once every year, SubTo hosts a real estate Mastermind event for its members in Phoenix, Arizona. The two-day event is hosted by Pace Morby and his team of experts and focuses on networking, along with one-on-one mentoring.
Access to a virtual assistant — When you join the higher-tier course packages, you get three months of access to a virtual assistant at no additional fee to allow you to focus on the more vital aspects of your business.
CRM access — A SubTo membership provides students with access to a real estate investor CRM for managing, systemizing, and automating various business functions. You will be taught how to use the real estate CRM within the six-week program.
Provision of a transaction coordinator — As part of the company's one-on-one approach to training, students get a dedicated transaction coordinator to handle the paperwork involved in real estate deals. The service helps first-time investors close their first deals with ease while they learn from the coordinator.
Access to a partner training program — Higher-tier course packages provide SubTo members with access to AstroFlipping, a real estate wholesaling course. The additional AstroFlipping modules bring the entire SubTo training period to 11 weeks from 6 weeks.
According to student testimonials, SubTo provides students/members with lifetime access to course resources.
This means you'll be able to access the learning materials and services even after completing the program.