15 Best Ways of Finding Motivated or Distressed Home Seller Leads for Real Estate Wholesalers, Investors and Agents Online and Offline
From this article, you will learn how to get motivated seller leads for your real estate business. I'll show you 15 ways to do this and the pros and cons of each method.
Those are the methods that I've been personally using to find motivated sellers for my own business as a Realtor as well as for my real estate investor clients.
So, whether you are a realtor, flipper, landlord, wholesaler or other real estate professional looking for motivated sellers, this article is for you.
Keep reading to discover all the 15 methods to find motivated sellers ASAP to grow your real estate business.
Table of Contents
7 Best Ways to Find Motivated or Distressed Seller Leads Online
8 Best Ways to Find Motivated or Distressed Seller Leads Offline
Breakdown of the Experts' Preferred Ways to Find Motivated Sellers
The Real Estate Bees editorial team surveyed over 500 U.S. real estate investors and asked them what strategies they use to find motivated sellers. Below are the results of the survey.
How do you typically find motivated sellers?
7 Best Ways to Find Motivated or Distressed Seller Leads Online
1. HouseCashin Investment Property Marketplace
HouseCashin investment property marketplace is a robust off-market property search engine where you can find listings of residential properties sold by motivated sellers.
Most of the listings there are off-market homes sold by motivated sellers looking for a fast sale.
The marketplace is designed specifically for real estate wholesalers and investors, with all their needs in mind.
The interface, navigation, and filters are very detailed and easy to use. This helps you find properties of your exact preferred type easier than on other platforms.
How It Works
On the HouseCashin marketplace, you can find three main types of listings:
properties listed by owners looking to sell fast and preferably for cash
properties listed by wholesalers looking to assign the contract to an investor
properties listed by realtors, lenders, and other real estate pros
Contact information of the properties listed by homeowners is hidden. The platform requires payment to uncover it.
However, contact info of the properties listed by wholesalers, agents and other pros is visible and free for everyone.
Listings feature extensive data about the property. Apart from basic information, it also includes projected rehab costs, ROI, and deal type (wholesale/fixer upper/fsbo, etc.).
You can also see if the property is off market, in pre-foreclosure, underwater and other statuses important for investors.
Pros of HouseCashin Investment Property Marketplace
A quick way to find highly-motivated and distressed sellers
Designed to provide the most extensive information about properties
Affordable rates compared to other lead sources
Convenient interface
Cons of HouseCashin Investment Property Marketplace
Paid (although very affordable) access to 'by owner' listings' contact information
As the platform is new (but rapidly growing), the choice of listings in your location may be limited
Full-time investors need a steady source of leads. One of the fastest ways to find a motivated seller is to buy leads online from a reputable lead-selling service.
How It Works
Online lead-selling services offer solutions to motivated sellers to help them sell quickly. They create web content for these people, run ads, and collect leads through other ways.
Motivated house sellers contact them and provide information about their circumstances. The lead-selling service analyzes and qualifies each lead, then sells the leads to investors.
Qualified Leads
When you are ready to invest in leads, you need to know they are qualified, meaning the sellers are truly motivated to sell at a price that will allow you to profit.
This is a weak spot of many lead sellers who tend to offer lists where many of the sellers aren't motivated or who aren't selling a house anymore.
Real Estate Bees' motivated seller leads service is one of the most reliable sources in this regard.
Thanks to the network of their own real estate platforms, they generate high-quality motivated seller leads for real estate investors and wholesalers.
Real Estate Bees don't resell you someone else's lists of leads. They use their proprietary resources such as informative content created for motivated sellers to convert them into leads.
The funnels used to collect sellers' and properties' information are highly detailed. This gives you highly qualified and up-to-date leads.
Real Estate Bees even offer a plan where investors can find motivated seller leads for free on specific terms, as well as paid subscription options.
More Lead Selling Services
The many lead-selling services online offer additional real estate investment tools that could be useful. Some may be more expensive and may not qualify their leads like Real Estate Bees.
ListSource
Zbuyer
Reikit
Leadgeeks
Pros of Buying Leads Online
A fast method to get multiple leads quickly
Potential for pre-qualified leads
Cons of Buying Leads Online
Usually not free
May not be exclusive
May not be qualified
May be outdated
Online advertising uses a system where you pay a small fee each time a user views, clicks or interacts with your ad (depending on the payment model).
This method is widely used by lead generation companies for real estate investors to capture leads that they resell. If you have the skills, knowledge, and time resources, you can do it yourself and save money.
How It Works
Online advertising is available through Google and all of the popular social media platforms, including Facebook. It works similarly on all the platforms.
Online advertising relies on a competitive bidding system where you bid on the maximum cost per click, impression, or action.
An impression occurs when a viewer can see your listing. This strategy works best for large companies seeking to increase brand awareness.
An example of an action would be viewing a video for a specified number of seconds when you use video ads.
Cost-per-click, also known as Pay-Per-Click or PPC, refers to when a viewer clicks on your ad. This is the most cost-effective strategy for small businesses.
Once you choose your strategy, you set a maximum bid, which is compared to your competitors' bids. The highest bids get the best placement.
The amount you pay per impression, click, or action is usually less than your maximum bid. The cost is determined at the time of each click, based on multiple factors at that instant.
Every platform offers analytics, so you can track the effectiveness of each ad.
All advertising platforms allow you to set a daily budget. Once your daily budget is expended, the platform will stop displaying ads for the rest of that day.
Your Landing Page
Before you start advertising, you will need a website with a sales page that has your contact information and a contact form.
You can get an easy to set up website template or builder for real estate investors, wholesalers, or agents.
Create a landing page. It needs to include the following three components:
Compelling sales copy
A call to action
Keywords
Sales copy is the persuasive text you use to gain your prospect's interest and keep it until the prospect clicks your call to action.
The call to action is where you direct your prospect to take action. Usually, this will be to call or fill out your contact form. It should be clear, specific, urgent, and repeated throughout your copy.
Keywords are the search phrases your motivated sellers use. Google provides a free tool called Keyword Planner to help you find these terms.
Look for keywords with high search volume and low or medium competition and sprinkle them throughout your copy. Be careful not to overdo it.
Your ads will need to include your best keywords and draw attention. The goal of your ads is just to get prospects to click so they go to your landing page.
Ad setup varies slightly on each platform.
Google Search Ads
Google search ads most often consist of a headline with very short ad copy. These ads will show up at the top or at the bottom of Google search results page.
Your prospects will decide in about a second whether to click your ads. Effective ad copy will include the exact keyword phrase and offer a solution to a pressing problem.
We have a list of the best Google Ads services for real estate investors who want to save themselves time on ad campaign management.
Facebook and Instagram Ads
Social media ads rely on images or videos plus ad copy to get your prospects' attention. The image is especially important. It should speak to your prospects' pain points and goals.
Facebook Ads requires an impressions-based approach, meaning you pay for a number of impressions your ad gets.
Instagram allows 300 characters for their ad copy, but you can post long ad copy on Facebook. You can create and post your Instagram ads from Facebook Ads Manager.
Management of these ads can be outsourced to one of the best Facebook Ads services for real estate investors.
Learn How To Implement Paid Ads Online
While many investors decide to outsource their online marketing to other companies who already have experience doing this, some want to implement these strategies themselves to start.
The problem is, learning all of these strategies yourself can take hours of time you may not have, plus there's a lot of trial and error you go through with your own marketing dollars.
To shorten the learning curve and help you get results faster, we recommend the D.E.A.L Method Academy for wholesalers and investors. This is a comprehensive do-it-yourself training program that teaches Google Ads, YouTube Ads, Facebook Ads, landing pages & more.
In addition to the online training modules, the Academy offers support via their private community plus weekly coaching calls via Zoom to get your questions answered.
Pros of Paid Online Ads
Exclusive leads
Strong targeting options
Automatic lead qualification through your contact form
Control over spending
Analytics
Cons of Paid Online Ads
Can get expensive
Time-consuming
Requires skills and may require outsourcing
Ad websites like Craigslist offer the opportunity for real estate investors, property wholesalers, and agents to find motivated seller leads for free.
Craigslist ads are location-specific, category-specific, and searchable. This makes it easy for motivated house sellers to find your ads.
How It Works
Craigslist offers its best features if you set up an account. This is as simple as providing an email address and password, then confirming your email.
The first time you visit Craigslist, you will need to search for your location. When you click on your location, you will be directed to Craigslist for that location (location.craigslist.org).
Click any category and click the "post" link in the top right corner of the page. You can then select your category and start posting your ad.
How to Post Effective Ads on Craigslist
Your ad should be in the Real Estate Services category.
Use a straightforward headline that tells motivated sellers you buy houses. Use words like hassle-free, fast, and cash in the headline as attention grabbers.
You can use bullet points in the description if you want to mention several different types of properties that you purchase, but keeping it simple is also effective.
Most people search Craigslist by using search terms, so try to use the most popular search terms in your headline and description. You can use Google's Keyword Planner for ideas.
Other Classified Ad Websites
While Craigslist is the most well-known free classified ads website, it is by no means the only one. Here are some other local free classified ad websites:
Pros of Free Online Ads
Free advertising
Easy interface
Everyone has heard of Craigslist
Cons of Free Online Ads
Diminishing popularity
May not be available in all areas
Investing in your own website and optimizing it for real estate lead generation is a great long term strategy. This way, you can eventually get a constant flow of motivated sellers contacting you, without having to buy leads.
How It Works
There is more than one method of generating motivated seller leads on autopilot with your website.
As described in one of the previous sections, you can run online ads leading sellers to your website, where they will leave their information.
Another one is creating informational content for motivated sellers that attracts them from Google Search (and other search engines) and collects their information.
For example, you need to get sellers with houses in pre-foreclosure. You write an article (or hire a professional to do this) about selling a home to avoid foreclosure.
Add a section offering readers to sell the house to you, or with your help, fast and for cash. Include a contact form. Readers who want your service will fill it out.
This way, you will be getting motivated seller leads on autopilot, especially if you add a real estate AI chatbot to your website that will assist the lead right away.
It can prequalify the lead, answer some of their questions, and schedule a meeting without your involvement. This will reduce the chance that they will continue collecting offers from others.
This is just a general, simplified example. There are many components to this strategy that you (or your assistant responsible for this strategy) should understand.
A crucial part is real estate SEO. Without this, your website will not be able to attract free traffic from various search engines that turn into motivated seller leads.
You can learn more about how to do your own SEO and content marketing within the D.E.A.L Method Academy, a comprehensive do-it-yourself training program that teaches SEO, Google Ads, Facebook Ads and more.
Another important thing is user experience. This means properly optimizing your web pages for conversion. Interacting with your site and contacting you should be very easy for users.
An alternative to learning to do this yourself is to hire a digital marketing agency that will handle website management, content creation and all optimization for you.
My favorite way to get motivated seller leads is through Google. Whether it's PPC ads or organic search results, the owners that find my site like what it says.

They fill out a form and tend to be the most motivated of all the sellers that I talk to.

They know I'm an investor, they know I buy properties below market rate, but they also know that I am the fastest way to solve whatever issue they are having with their house.

Once I've communicated that my goal is for a win-win transaction, we tend to work together to find a solution that benefits everyone.
Pre-Made Website Solutions
The good news is that there are a few ready website solutions for investors. Those are website templates designed for getting motivated seller leads.
They don't have pre-written content that will bring free traffic to your site. But the rest is already optimized to present an investor's or real estate agent's services to motivated home sellers.
This includes contact forms, relevant types of web pages, and web page sections helping you get motivated home seller leads.
With minimal initial adjustments, you can start running ad campaigns or publishing converting blog posts to generate leads.
The most thought-through website template is developed by Real Estate Bees. Not only does it feature all the elements enumerated above, but it also provides you with your own marketplace.
While the marketplace doesn't help you generate motivated seller leads, it assists you in solving the other part of the equation.
The marketplace helps you in reselling the properties you've already purchased from motivated sellers (or homes you need to market to buyers, if you are a wholesaler or agent).
The marketplace is connected to the Reciprocity Network that shows your listing on tens or hundreds of local real estate websites.
This functionality drastically increases your chances of finding a buyer quickly.
The product is currently in development. Contact Real Estate Bees to join the waiting list. Become one of the first users of this website solution and get extra perks for this.
Pros of Using Your Website
A possibility to get a flow of free leads on autopilot
A possibility to create landing pages to run online ads
A flexible and extensive tool to present your business to clients and partners
A website makes you look like a legitimate business
Cons of Using Your Website
Requires investment for setting it up and maintenance
Expired listings are properties that were listed on the MLS by a real estate agent but expired without selling.
How It Works
Only licensed realtors and real estate brokers have access to the MLS database. If you don't have a license consider either getting your real estate license or engaging a licensed real estate agent.
Either way, having the access to MLS (Multiple Listing Service) is the fastest and easiest way to get expired listings.
If you prefer not to work with an agent, you can search the public records at the courthouse. This method is time-consuming. You could search for hours to find one expired listing.
Since there is no way to search specifically for expired listings, you must look at each record to determine which ones are expired listings.
Some counties keep public records online. This can still be time-consuming since there is typically no way to enter the expired status into the search parameters.
You can sometimes find expired listings on social media platforms. Just use the search bar or look for groups where sellers and real estate agents chat.
To easily find up-to-date contacts of the property owner, look into using one of the best skip tracing services for real estate investors.
If you have a real estate investor virtual assistant working for you, consider delegating them a part of this process. Looking for expired listings online is something that could be done by anyone who has precise instructions for this task.
Contacting the Sellers
Expired listings often only provide the listing agent's contact information.
You may have to do some digging to find the contact information for the homeowner. A telephone call is the ideal first contact with a seller whose listing expired.
If you cannot get the phone number, you can use mail or knock on the seller's door.
If you send mail, handwrite the envelope and insert a handwritten note asking the seller to call you.
If you must show up in person, try to schedule an appointment. Some sellers will let you in right then, so arrive prepared.
If you can get the telephone number, use a few qualifying questions to ask motivated sellers and schedule an in-person appointment. Here is a script for calling motivated sellers.
Do Your Homework
Complete your due diligence before you call or show up. You need to know as much as possible so you can determine why the house did not sell. This will impact the solution you offer.
The primary reason houses do not sell is price. Homeowners price houses too high because of emotional attachment to the house or lack of equity.
These sellers offer good opportunities for wholesaling or creative deals like lease purchases.
Some listings expire because the house needs repairs. These homeowners may be open to selling at lower prices.
Try to talk to the listing agent before you call. The listing agent is a valuable source of information.
Pros of Expired Listings
Strong seller motivation
Neverending source of leads
Cons of Expired Listings
Inaccessibility of MLS, except to licensed agents
Agent reluctance to release expired listing information without a fee or at all
Time-consuming without an agent
Unrealistic seller expectations
REO stands for Real Estate Owned. REO properties are properties that have been repossessed by real estate lenders through a foreclosure.
How It Works
The easiest way to find REO listings is by searching Google for "reo properties" plus location. You could also try googling "reo properties" plus bank name.
The banks with the most reo properties are large banks like Bank of America and Wells Fargo.
You will need to identify the department and person in the bank that handles REO properties.
Some real estate agents specialize in REO properties. They have contacts in the banks and know how to find REO homes.
If you are new to REO, working with an agent is helpful.
Additionally, read our experts' advice on how to get REO listings from banks.
Pros of REO Listings
Usually lien-free properties
Increasing motivation over time
Neverending source of quality leads
Cons of REO Listings
Slow to close at times
Higher closing costs
As-is purchase
Potential for banks to disapprove at last minute
If you target home sellers with real estate in pre-foreclosure or repossessed houses, study our guide about how to find distressed homes. It suggests more ways you can try.
8 Best Ways to Find Motivated or Distressed Seller Leads Offline
Now, let's talk about a classic offline method to get leads for real estate wholesalers and investors.
Your target neighborhoods are the most obvious places where to find properties to wholesale or flip. And you can do this by "driving for dollars".
Driving for Dollars is the process of driving around neighborhoods you wish to target and looking for potential investment properties.
This is the favorite way of real estate bird dogs trying to find motivated sellers for wholesaling.
How It Works
Typically, you look for properties that appear abandoned or in need of repair. These properties have many tell-tale signs:
Overgrown lawn
Siding or roof in poor repair
Deteriorating appearance of the house
An accumulation of mail or newspapers
Foreclosure notices or other government notices like code violations
When you identify properties that fit your criteria, you will need to access public information to learn who owns the property and other information.
Public information is available online or at your local courthouse in the tax assessor's office. There are also driving for dollars apps and other real estate wholesaling tools that show it to you on the spot.
Absentee owners may be tricky to find. Read about skip tracing in real estate to learn how it's done.
Pros of Driving for Dollars
Less expensive than advertising
Less competition from other investors
A great method to find REO properties
Cons of Driving for Dollars
Time-consuming
Sometimes difficult to find owners
Leads are less qualified than the ones responding to ads
A classic method any coach at real estate wholesaling classes or classes on flipping houses will tell you about is using bandit signs.
Bandit signs are the small advertising signs you often see in intersections. They might say "Open House," "Garage Sale," or "We Buy Ugly Houses."
These are called "bandit signs" because many city ordinances have banned them on city-owned property.
For many real estate investors and wholesalers, this is the best answer to the question "where to find cheap houses to flip?".  However, you must check the laws in your location before starting using this method.
About Bandit Signs
Bandit signs come in a variety of colors and can be composed of plastic or metal and supported by wood or metal stakes.
Lightweight materials are ideal due to the lowered shipping costs and ease of handling. Corrugated plastic signs with wood stakes work well.
The most common size is 18X24 inches. You can order them in almost any color. Yellow stands out and is effective.
How It Works
Bandit signs are placed in high-visibility areas where they can be easily read by drivers as they pass. This requires the use of as few words as possible.
The top line should be a short sentence, such as "We Buy Houses," or "Sell Your House Fast." You can add a small benefit to the next line as long as you limit it to a few words.
For example, your first line could say, "We Buy Houses," and your second line could say, "Any condition, cash buyer." The third line needs to be a telephone number.
The text should be well contrasted so it stands out. Handwritten signs work best. Your local sign company can print your signs using a font that looks like handwriting.
You can use a phone number that is not traceable to you, such as a free one through Google Voice.
To shorten the amount of time taken by phone conversations, use one of the best phone live answering services for real estate investors.
Sign Placement
Ideally, place your signs in areas that do not violate city ordinances. You can check with code enforcement in your city to learn about restrictions.
Code enforcement typically removes violating signs and issues a citation, which may result in a fine.
Some investors opt to pay these fines and replace signs as part of their marketing budget. This is an option, but there are other effective sign placement options.
You could place signs on private property, outside code enforcement's jurisdiction. Examples would be abandoned private property and entrances to shopping centers and supermarkets.
Wherever you place your signs, check your signs frequently and replace any that have been removed.
To create a steady stream of leads, you will need to place at least 100 signs per month in different areas around the city.
When you receive calls from motivated sellers, make sure you ask where they saw your sign. This will help you track the most successful locations.
Pros of Bandit Signs
Specifically target local sellers
Inexpensive
Lower competition than online marketing methods
Efficiency
Cons of Bandit Signs
Illegal in many cities
Potential for stolen or removed signs
Can be time-consuming to create, place, and replace signs
Can get expensive if you are violating codes or replacing many signs
Direct mail marketing is targeted advertising mailed through the US Postal service. This is usually done in bulk to hundreds or thousands of prospects at a time.
We have an entire guide on direct mail marketing for real estate investors. But below, let's make a quick overview of this strategy.
How It Works
Direct mail had a 4.9% response rate in 2021, but with effective ad copy and targeting strategies, you can increase that.
Even with a 4.9% response, if you send out enough flyers, you will get deals. Including names on your direct mail increases the response rate dramatically.
Targeting
You can use multiple strategies to target your ideal motivated and distressed sellers. One common strategy is to send mail to every house in your target neighborhoods.
You can also send real estate wholesaling direct mail to leads that you purchase online and through other online advertising. Retargeting is a proven method of increasing lead conversions.
The United States Postal Service offers a plethora of tools to help you make your direct mail marketing cost-effective and successful.
Their tools include neighborhood mapping tools, bulk postage rates, automations, analytics, and assistance creating high-converting materials.
Pros of Direct Mail Marketing
Cost-effective method of targeting ideal neighborhoods
Higher open-rate than email
Support, tracking, and automation available
Cons of Direct Mail Marketing
Can be time-consuming to create materials and stuff envelopes
Requires upfront investment
Tracking and targeting isn't as precise as online
What I love about direct mail is how targeted the approach is. I like that sellers call us when they're ready. It feels less invasive than other approaches.
If you want to try this method, we have a guide comparing the best direct mail services for real estate investors.
We also have a sample letter to motivated sellers, a sample letter for distressed homeowners, a sample probate marketing letter for investors, and sample probate letters for real estate agents, including expert advice on how to write each.
4. Responding to "For Sale by Owner" Signs
Property owners choose to sell without the help of licensed real estate agents to avoid paying commission. They don't have cash to bring to closing.
If you will pay closing costs for them, they may be willing to accept your offer.
How It Works
Sellers described above are great candidates for wholesale real estate or lease purchase deals.
Some are investors or landlords who want to maximize profits. Others are owners of fixer-uppers who want to sell as-is without using traditional methods.
These sellers may be ready to sell at a low price.
Understanding their motivation will help you determine whether you can profit from the property.
You can learn a lot about the motivation simply by checking the public records online or at your local courthouse. It helps to have as much information as possible before you call.
When you call, your goal should just be to get an appointment to see the house. If you say too much on the phone, you might not get in the door.
Follow-Up
You often will not get a deal on your first visit unless you are dealing with other investors or a retiring landlord.
As a rule, the longer a home has been for sale, the more motivated the seller becomes. Stay in contact with sellers until they sell.
If you keep in touch with them, they will call you when they are ready. Make sure you leave your card with your contact information on the first visit.
The best way to keep in touch is through phone calls. You do not want to be a pest, so a monthly call is sufficient.
When you call, try to offer helpful information or encouragement. When you are genuinely helpful, they will trust you and feel comfortable doing business with you.
They might even tell their friends and family about you and get you some word-of-mouth business.
Pros of Responding to FSBOs
Ready-made list of qualified sellers
Cost-effective
Cons of Responding to FSBOs
Lack of wiggle-room for negotiations due to low equity
Seller overestimation of home values
Time-consuming
Requires consistent follow-up
5. Networking with Real Estate Professionals
Networking is an important part of investing, especially for those only researching how to get into buying and flipping houses.
Strategic partnerships with those in the community who frequently come into contact with motivated sellers can drastically increase your business.
How It Works
Real estate professionals often need investors to whom they can refer clients when they are unable to help.
Starting a partnership with these professionals is often as easy as making a phone call. You may have to offer a referral fee.
Some of the most lucrative partnerships include the following:
County and city home inspectors
Attorneys for probate, divorce, or bankruptcy
Realtors
County and city home inspectors often come across fixer-uppers, such as abandoned properties on the verge of being condemned.
They know about properties with code violations and homeowners who cannot continue to maintain their properties, often due to age or disability.
Every day, attorneys come across homeowners who need to sell. Clients going through probate may not want the property and would be willing to sell for a low price to get rid of the headache.
Divorce clients need to sell the house quickly because neither spouse can afford the house separately, or because of a court order.
Bankruptcy clients are sometimes also in pre-foreclosure, or they cannot afford to keep their homes
All of these situations create very motivated sellers, and attorneys meet them daily.
Many Realtors are investor-friendly. You can meet these Realtors at investor clubs or through word of mouth.
Investor-friendly Realtors are willing to work with creative financing, understand basic investment strategies, and know where to find motivated home sellers.
Pros of Networking with Real Estate Professionals
Low upfront cost
Opportunity to get a steady stream of leads
Increases word-of-mouth advertising as you become more well-known
Cons of Networking with Real Estate Professionals
A long-term strategy
Requires consistent networking and follow-up before referrals start coming in
May require cold-calling to establish relationships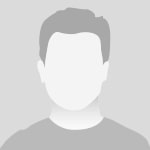 Although we use several different marketing channels, our preferred way to capture motivated seller leads is through referrals.

We have an extensive network of real estate professionals, wholesalers, and investors that provide us with quality leads constantly.

We also work with construction companies, contractors, junk removal companies, and other businesses in the industry.

Building a strong network in this business is crucial to the success of our company. We also created a monetary incentive referral program for anyone who wants to participate.
Relationships/referrals are important because these are the easiest to convert to actual listings and sales. This provides you with a good start to the relationship as well.
We get referrals from realtors. They know the seller, why they are selling, and have seen the property.
6. Attending Estate and Garage Sales
Attending estate sales and garage sales can be a way to find out about up-and-coming investment properties before anyone else does.
How It Works
Certainly, not everyone who has a garage sale is thinking about selling the house, but many are. These are often advertised as moving sales.
Garage sales often give way to a friendly environment where you can easily ask questions about why someone is moving and what will become of the house.
Estate sales are owned by the estate of someone who has passed away or gone into a skilled nursing facility.
Items sold in estate sales are often deeply discounted, and the house itself may also need to be sold quickly.
Many families hire companies to facilitate estate sales. These company owners could become a strong source of referrals if you develop a relationship.
With estate sale and garage sale leads, you can offer these sellers the opportunity to sell quickly without having to do any work to get the house into marketable condition.
Pros of Estate and Garage Sales
Opportunity to be the only investor who knows about the property
Low-cost method of finding leads
Cons of Estate and Garage Sales
7. Searching Public or Courthouse Records
Public records offer a free resource for investors, wholesalers, and agents to find motivated sellers.
How It Works
The two types of motivated sellers you will most often find in the tax records are owners of homes with delinquent taxes and homes in probate.
Many localities offer public records online, saving you a trip to the courthouse. Just visit the website of the county court clerk, tax assessor, or recorder of deeds.
But some locations may not have a convenient and publicly available online database.
Homes with delinquent taxes are sold as liens at a public auction.
You could purchase the lien at the sale for as low as the amount of past-due taxes, although this is unlikely since you must bid against other investors.
These properties could stay tied up for months or years due to redemption periods for homeowners.
For a faster transaction, you could purchase the property from the homeowner before the sale.
This creates a win-win situation. The homeowner gets some money out of the house, and you get the house for a great price.
Learn how to find out who owes back property taxes from our other article suggesting additional methods.
Probate properties may be harder to find online. You may need to visit the county court clerk to access these properties.
Keep in mind these properties cannot be sold until the probate process is completed. This can take months. In the meantime, you can contact the family to learn whether they will need to sell.
Pros of Searching Public or Courthouse Records
Strong motivation for sellers
Inexpensive method to find leads
Cons of Searching Public or Courthouse Records
8. Attending County Foreclosure Sales
Foreclosure sales are public auctions that occur when homeowners allow their mortgages to go into default and the lender attempts to recoup the loan.
If you are thinking about how to find distressed home sellers, and a property that's already repossessed works for you, this might be a good method.
In this case, your distressed property owners are lenders.
How It Works
Many counties list foreclosure auctions online. Your county clerk can direct you to where you can access this information.
You can also find these at your county courthouse or in your local newspaper.
The sale could be in any public location, even on the steps of the courthouse.
Some areas are starting to conduct foreclosure auctions online. Your county court clerk can advise you of the procedures for attending an online foreclosure auction. It will vary by city.
To be eligible to bid, you will need to register and prove you have the funds to complete the sale. If you win, the funds are usually due within 24 hours of the sale.
You will need to do plenty of research about the property. Foreclosures are sold as-is. You will not be able to inspect them before the sale. The most you can do is drive by.
You will need to do some research to determine whether there are any liens on the property. Your county recorder of deeds, court clerk, or tax assessor can assist with this.
It is a good idea to work with a real estate attorney or title agent when buying foreclosed homes. These professionals can help you uncover liens or other encumbrances.
Pros of County Foreclosure Sales
Free to attend
Online options available
Cons of County Foreclosure Sales
Inability to inspect
Potential for liens
Potential need to evict the borrower
Potential for sale cancellation at the last minute if the borrower pays
___
If you want to contribute your expert advice on a topic of your expertise, feel free to apply to our Expert Contributor Program.
___
About the Author
Kristina Morales is a REALTOR® with over 20 years of professional experience. She actively practices real estate in Ohio but also has practiced real estate in California and Texas. Conducting her real estate business in three states has allowed her to gain unique experiences that make her a well-rounded realtor. She obtained her Bachelor of Arts in Business Management and her MBA with a concentration in Banking and Finance. Prior to real estate, Kristina had an extensive corporate career in banking and treasury. She ended her finance career as an Assistant Treasurer at a publicly traded oil & gas company in Houston, TX.