Real Estate Agent Supplies Guides
Real Estate Bees' editorial team surveyed the industry's leading real estate agents who shared their must-have products and services they use in their day-to-day business. Through this most in-depth guide on the web, our goal is to help all realtors, newbies and seasoned alike, conduct their business in more efficient and joyous way by equipping them with all the most recommended items.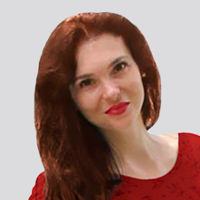 With the help of the experts, we compiled an exhaustive list of products and services used in daily routine of real estate agents. Visiting retailers of the listed products by clicking links within our content may earn us commissions from your purchases but we never receive any compensation for the inclusion of products and/or services in our consumer guides. Read our editorial guidelines to learn more about our review and rating process.
The list below is the most complete guide to all kinds of tools and supplies real estate agents use at work. We divided it into categories corresponding to various areas of the real estate agent's job.
We also surveyed professional real estate agents to determine the popularity of realtor products included in this guide. It's shown by the pie chart diagrams. The percentage for each product reflects its popularity share compared to others.
Look through this list for new ideas: discover handy items that you don't use yet. Some of them could help you increase your productivity, comfort, and safety at work.
#1 Physical Products
1.1 Transaction Logs
Realtors' interaction with the public is highly regulated in most states. Keeping a transaction log helps them and their managers to know that they have followed all required procedures. In the event that a dispute arises, or if a random audit of their firm is conducted by their regulatory agency, a transaction log can prove to be invaluable.
VIEW BEST PRODUCTS ON AMAZON
1.2 Real Estate Listing Folders
Realtors prepare listing folders ahead of time. They have all required disclosures, checklists, and marketing materials. This helps agents to make sure that they don't miss anything.
VIEW BEST PRODUCTS ON AMAZON
I use a checklist sheet on my listing and purchase folders. It helps to make sure we don't miss a step and tracks important dates/times for inspections, appraisals, etc.
Consistent folders also make certain that all potential clients are given the same treatment and service as required by the Federal Housing Act.
1.3 Notepads
A professional looking portfolio with a notepad makes a great presentation to prospective clients. It's easier for most realtors to take notes with a pen while talking to clients. They can transcribe them to a digital file later for permanent storage.
VIEW BEST PRODUCTS ON AMAZON
I'm still a paper person along with my digital. I like to keep listing and buyers packets on hand, marketing materials, listing magazines, buyers books, infographics in a case in my car. It's always good to be prepared in case tech wants to be difficult.
It's hard to accidentally delete words on paper.
1.4 Receipt Holders
Realtors are independent contractors. It's essential for them to keep receipts for their tax filing. All receipts that could relate to their real estate work should be kept in a pouch or folder including gas, meals for clients, marketing materials, membership fees, professional subscriptions, computers and software, and drycleaning.
VIEW BEST PRODUCTS ON AMAZON
1.5 Office Supplies (Clipboard, Stapler, etc.)
Most firms provide at least the minimum of office supplies for their associates. There will still be a number of items that realtors have to buy for themselves. Their home office will need a stapler, copier/scanner/printer, paper, ink cartridges, file folders, paperclips, labels, and pens.
Realtors often go straight to their appointments from their home and they have to be able to replenish their supplies without going to the office.
VIEW BEST PRODUCTS ON AMAZON
#2 Digital Tools
2.1 CRM
Successful realtors need to have a pipeline of deals in order to maintain a steady income stream. It's difficult to manage all the names, dates, and details of buying and selling a list of properties. Customer Relationship Management or CRM software for real estate agents helps realtors to keep up with the mountain of small details that can make the difference between an upset client and a happy buyer/seller.
2.2 MLS
Residential realtors cannot do their job without their local Multiple Listing Services (MLS). This is the database of all properties that are listed and that were sold by other MLS members. This is the authoritative source of data that is needed to plan listing strategies for sellers and to advise buyers on how much to offer for their dream home.
2.3 Digital Notebooks
One of the tools that are available to use with smart devices are digital notebooks. These products help realtors to put their notes in order for quick retrieval.
VIEW BEST PRODUCTS ON AMAZON
Use a digital notebook, such as Livescribe, so you always have access to your notes.
#1 Electronic Signature Software
With the use of electronic signatures, realtors can send addenda and contract attachments to their clients remotely. Many closings today are held remotely without buyers or sellers having to be present.
#2 Task Management Software
Successful realtors have a long list of details related to listings, buyers, closings, and recruiting new business. In a business where one missed detail can mean a lost deal or worse, managing their to-do list has always been a realtor's nightmare. With task management software, realtors can keep up with their obligations in less time.
#3 Cloud File Storage and Sharing Software
Most states require that realtors keep all documents from transactions for years. This includes deals that did not close. Cloud storage helps realtors to keep everyone involved on the same page and reduce physical file storage space.
My team uses Google Drive to share documents, so everyone has the latest updated, frequently used forms.
#4 Transaction Management Software
Real estate deals are like falling dominoes. Things have to be done in a certain order. Software that helps realtors to manage the steps of a transaction helps them to save time and not miss a step. Task management software, as well as CRMs, have the capability to manage transactions.
#5 Invoice and Accounting Software
The most critical area of regulation and enforcement in real estate is the handling of trust accounts. When a firm can show that they are using a reputable accounting software product, it can help tremendously if they are audited by their state's commission or board.
#6 Web Hosting
To keep your website available online 24/7 to visitors, you need web hosting for it. Web hosting involves providing space on a server that you rent for your website. Many hosting companies handle additional website services including the creation of the site.
#1 Laptops
Realtors who are predominantly out of the office prefer to use a laptop. Having a portable computer enables a realtor to make good use of time between appointments when they can't return to the office.
A real estate agent's laptop should have certain features and qualities to ensure the ease of use on-the-go. Learn about the best laptop computers for realtors from our buyer's guide that includes reviews, comparison, and advice from experienced agents.
VIEW BEST PRODUCTS ON AMAZON
#2 Smartphones
A smartphone is an essential tool for realtors. There are numerous smartphone apps that can help realtors' business on-the-go. Apps help agents manage client relations, documents, marketing, customer leads, their time and scheduling, and property management businesses.
VIEW BEST PRODUCTS ON AMAZON
#3 Tablets
A tablet can fill the gap between a laptop and a smartphone. The screen is easier to see than a phone's screen, and it's easier to carry than a laptop.
Know the top tablet brands to use for your real estate business by checking out our buyer's guide on the best tablets for real estate agents.
VIEW BEST PRODUCTS ON AMAZON
#4 Desktop Computers
Agents who work in an office and spend a lot of time on the computer may prefer to use a desktop. The larger screens can create less eye strain.
VIEW BEST PRODUCTS ON AMAZON
In my office, I prefer my desktop computer: bigger screen and easier to have multiple tabs open. Other items are good when I'm on the road.
#5 Video Chat/Instant Messaging Platforms
As was confirmed by our survey, part of the COVID-19 pandemic impact on real estate agents' businesses is the acceleration of their use of digital technology. One of the examples is the rise in popularity of remote video meeting software such as Zoom.
This technology was once reserved for important meetings that couldn't be done any other way. Now these platforms are used by realtors to move deals forward without waiting for everyone to get in the same room.
Communication is the key to collaboration. Video chat platforms like Zoom have been instrumental in maintaining productivity throughout the pandemic.

Google Calendar, Slack, and Zoom help organization and collaboration and streamline the way that we do business.
#6 Landline Phones
Landline phones are primarily used by real estate offices. They will typically have an "on call" agent on the premises that will take cold calls into the office. This is especially helpful for new agents just starting out.
VIEW BEST PRODUCTS ON AMAZON
#1 Marketing and Lead Generation Tools
1.1 Personal Website
Every modern business is expected to have an official website. A well-designed real estate website presents your services and company in a professional, trustworthy, and appealing way to your clients.
With a proper real estate SEO strategy and one of the best MLS IDX software solutions for realtors integrated with your website, this is also a tool to constantly receive free leads for realtors from local home buyers and home sellers who find you via online search.
1.2 Branded Home Search Software
There are online home search platforms such as RealScout that help you get leads and interact with clients and prospects right there. They combine features of MLS and CRM. Once you generate one or more leads, you can export and transfer them to your CRM or navigate the home buying/selling process within the platform.
1.3 Follow Up Software
Many sales/marketing platforms include follow up features, but some are better at it than others. Software like HighLevel is a critical tool for realtors who are very busy. Follow up software helps make sure that you don't lose an opportunity by not getting back to potential clients right away.
1.4 Outreach Software
If PR and link building are part of your marketing strategy, outreach software is an indispensable tool. It allows you to reach out to reporters and potential partners via bulk emails to pitch your story or collaboration offers. These tools are also good for maintaining further communication with the ones who are interested.
1.5 Email Marketing Software
Email marketing software, such as Mailchimp, helps you collect subscribers' or clients' emails and other information, send bulk emails to them and respond to those who write back. You can track the performance of your email campaigns by looking at such data as open rate, how many people clicked a link in your email, and others.
We use an email marketing platform to collect emails or CRM to keep track of leads and clients.
1.6 Social Media Management Software
These tools allow you to save time on publishing or scheduling the same post on different social media platforms. It may also offer statistical data to help you track and compare your posts' performance throughout all platforms as well as tools to create professional posts.
1.7 Showing Management Software
Showing management software is a great asset for listing realtors. Buyer's agents can request a showing and leave comments for the seller afterward. Sellers are texted with the showing request which they can accept or decline. A record of showings and comments are provided to the listing agent which helps them follow up with the showing agents.
1.8 Open House Software
Listing agents use open house software to capture information about visitors who register. This often generates leads for the house being shown, or possibly for other listings the realtor has to offer. It also sends notifications and helps keep open houses more organized.
1.9 Home Valuation Software
Today, realtors have access to software that shows the financial details of areas and neighborhoods. This is much like the demographic software that commercial brokers have used to calculate trade areas.
It won't replace official reports from professional residential or commercial property appraisers. But you can use valuation software to get average local real estate data and help clients understand home values beyond a specific property.
1.10 Comparative Market Analysis (CMA) Software
Accurate pricing is critical for listing agents. If sellers think they sold for too little, they may hold the agent responsible. If the property is priced too high, it may not even get any showings. The detailed analysis and professional presentation provided by comparative market analysis (CMA) software give clients confidence that their interests are in good hands with their realtor.
1.11 Auto Dialers
People who take their property off the market when the listing expires, who are selling their home by themselves (FSBO), and who are renting their home out of necessity are potential clients for realtors. Finding these people and their contact information has always been time consuming.
Modern auto dialer software collects this information in a usable format and streamlines your phone outreach process. Top auto dialer products also manage the contact process making the realtor's prospecting efforts highly effective.
#2 Digital Media Creation Tools
2.1 Video Editing Software
For a basic video tour of a listing, realtors or their assistant can easily use today's video editing software to put together a professional-looking video.
2.2 3D Virtual Tour Software
Realtors do everything they can to help potential buyers see themselves living in the home for sale. 3D and 360 degree virtual tour software is a great tool for helping buyers visualize the home from a distance. They also help separate that presentation from all the others and make the property memorable.
2.3 Virtual Staging Software
Virtual staging is an alternative to paying professional home stagers to actually stage a home with prop furniture. Over time, the cost of virtual staging software is much lower than repeatedly paying for actual staging.
2.4 Floor Plan Software
Being able to create a floorplan of a home makes it easy for buyers to see if and how their furniture will fit in the home. It is used by realtors and builders to help buyers to decide between multiple home choices.
2.5 DIY Marketing Collateral Design Software
Marketing collateral materials promote your brand in addition to your product. Digital content on websites and social media that includes your name and logo is considered digital marketing collateral. Tech savvy realtors take advantage of a number of do-it-yourself (DIY) digital design software products to create engaging content that promotes their brand.
2.6 Graphic Design Platforms
Like marketing collateral design software, graphic design software allows realtors to create their own customized look for their online presence. Notably, tools like Canva are used for designing graphics for social media posts and profile images.
#3 Real Estate Photography and Videography
To make your property listings as efficient as possible, you need high quality photos and videos. You can either hire one of your local professional real estate photographers or take pictures and record videos yourself.
3.1 DSLR Photo Cameras
At a certain point, some realtors see a need for switching from their smartphone to a more professional photo camera. Read our buying guide with reviews of the best digital cameras for real estate photography that we compiled by surveying professional real estate photographers.
VIEW BEST PRODUCTS ON AMAZON
3.2 Photo Camera Lenses
For real estate photography, you need a wide angle lens. This allows the room to look larger by showing more of its space in one shot. In our buying guide to the best camera lenses for real estate photography, our expert photographers give valuable advice on selecting the best lens for the money.
VIEW BEST PRODUCTS ON AMAZON
3.3 Photo Camera Tripods
Many of our expert photographers simply say that in real estate photography you must use a tripod for every image. For more tips from the professionals on choosing and using a tripod, read our buying guide to the best tripods for real estate photography.
VIEW BEST PRODUCTS ON AMAZON
3.4 Photo Camera Flashes
According to the real estate photography tips for realtors given by our experts, it's better to use natural light when possible. But in some situations you need a flash. Read the buying guide about the best flashes for real estate photography where the most popular models are reviewed by our professional photographers.
VIEW BEST PRODUCTS ON AMAZON
3.5 Drones
Drones allow you to take elevated photos and record videos without using bulky and outdated equipment such as a pole. Beautiful dynamic videos uploaded to the listing will amplify the positive impression of potential home buyers compared to only seeing ordinary static pictures like in most other listings.
Our expert photographers advised on the best models of drones for real estate photography and videography in another buying guide.
VIEW BEST PRODUCTS ON AMAZON
Do Realtors Invest in Ongoing Digital Marketing Efforts to Generate Business?
#1 Stationery
1.1 Business Cards
Real estate is a business where printed business cards are still important. You can't assume that everyone is adept at using electronic methods of providing contact information. These, as well as the following products in this section, can be ordered from one of your local printing companies serving realtors.
1.2 Electronic Business Cards
An electronic business card contains all your contact information. Your client will just tap it on their mobile phone and the information is sent into their contact list.
1.3 Self-Adhesive Business Card Magnets
Your client can use this type of card like any other magnet. If it looks beautiful, they will stick it to the fridge. Or they will use it to fix other items on metal surfaces. This way, your brand will often get in front of their eyes. When they need your service or to refer their friends to you, they'll know where to find your contacts.
VIEW BEST PRODUCTS ON AMAZON
1.4 Booklets
A booklet containing marketing material about the realtor and their firm can also act as a file containing disclosures and other paperwork in one place.
1.5 Stickers and Decals
The advertising stickers and decals that are most effective are those that are placed on the realtor's vehicle. Marketing companies point out that this is probably the least expensive way to put their name and contact info in front of the most people.
1.6 Pamphlets and Brochures
Smaller printed materials such as brochures and pamphlets are useful for networking opportunities when a full sized booklet is too much.
1.7 Magazines and Newspapers
Depending on the market, print media can still be effective in the technology age. Realtors will take advantage of a diversified marketing campaign that uses all available venues.
I do print ads monthly in a local real estate booklet. I have also done print advertising in luxury magazines.
Advertising in publications has been a great way to expand our reach and gain new clients.
#2 Signage
2.1 "For Sale" & "Open House" Yard Signs
Yard signs draw the attention of potential buyers who are driving through desirable neighborhoods. Clients are often moved to start the homebuying process after seeing a home for sale that they liked. Yard signs are great advertising for the agent and their firm.
VIEW BEST PRODUCTS ON AMAZON
2.2 "For Sale" & "Open House" Directional Signs
Although GPS has made it easier for people to find a property address, directional signs are still useful to realtors. They can make people aware of a home for sale that they didn't otherwise know about.
VIEW BEST PRODUCTS ON AMAZON
2.3 Sign Riders
A rider is the small sign attached to the top or bottom of a yard sign. Sometimes they create urgency and prod buyers to take action: "Coming Soon", "Price Reduced" etc. They can also boost the realtor's profile with neighbors: "Under Contract".
VIEW BEST PRODUCTS ON AMAZON
2.4 Farming Flags
When an agent markets themself in a particular neighborhood, they are "farming" that neighborhood. Flags or signs that advertise their services can help create name recognition.
Realtors need property owners' permission to place signs on private property. Signs placed on public property have to conform to municipal sign regulations.
VIEW BEST PRODUCTS ON AMAZON
2.5 Billboards
According to Arbitron, the average American spends over 20 hours a week traveling in a car. The report that 71% say that they read billboards as they travel. More realtors than ever are reporting the effectiveness of billboard advertising.
We have billboards and advertise in publications to expand the reach of our business to new clientele. We are always growing!
#3 Direct Marketing
3.1 Postcards
Targeted direct mail marketing is more available to realtors today and more cost effective than ever. Postcards are a simple way for a realtor to get their name in front of potential customers.
3.2 Letters
Direct mail campaigns remain an effective means of getting a broker's name in front of potential clients. There are companies that will target recipients based on the realtor's criteria and handle the mailings for them.
3.3 Flyers
Flyers are a good way for a realtor to put forward the information that they want you to know about a listing in great detail. Flyers are always placed in homes for sale for showings and open houses. They sometimes contain information that the buyer's agent may have missed.
3.4 Flyer Boxes
Flyer boxes attached to a yard sign are an easy way to generate interest in a listing. They are also a great way to farm a neighborhood. Neighbors are always taking flyers to see how much the house is selling for. Realtors need to make sure that they keep the box stocked with flyers at all times.
VIEW BEST PRODUCTS ON AMAZON
3.5 Door Hangers
Door hangers are an effective part of neighborhood farming campaigns. When a realtor, or an agent on their team places door hanger advertisements they create an opportunity to engage with homeowners in the neighborhood. They also see the area up close and learn more about their potential client base.
#1 Planners
1.1 Digital Planners
Digital planners allow realtors to maintain a permanent record of their activities on paper and easily transfer them to digital devices. This helps agents review their time management periodically. Realtors can also set an event alarm on digital planners that will notify them ahead of time so that they don't miss important meetings or deadlines.
VIEW BEST PRODUCTS ON AMAZON
1.2 Physical Planners
Physical planners are quick and easy to use while on the run. Realtors can jot down names, phone numbers, and notes while talking on their phone.
VIEW BEST PRODUCTS ON AMAZON
I write everything down and review my day on paper every morning. The old school is the new school.

I believe in writing everything down. I have a notebook that helps keep me on track, in addition to my digital planners. A notebook is always sitting on my desk to help me manage my time and keep track of innovative thoughts and ideas.
Important information and ideas that turn into projects can be transferred to digital tools for permanent storage and action.
#2 Calendars
2.1 Printed Calendars
A printed calendar that is posted at your workstation is in front of you all the time. It can be reviewed quickly and regularly as you go about your business.
VIEW BEST PRODUCTS ON AMAZON
2.2 Digital Calendars
A digital record of a realtor's appointments can be easily saved to a permanent file for record keeping. Agents can also set an alarm hours or days ahead of an event to keep them on schedule and on time.
VIEW BEST PRODUCTS ON AMAZON
#3 Social Media Timers
There are few businesses that take greater advantage of social media than real estate. However, it's easy to start scrolling around an account and lose track of time. Early on, brokers are trained to calculate the value of their time and use it accordingly. Social media timers help realtors to do this as they manage their time more effectively.
I use social media timers on my iPhone, so I'm more productive. It's easy to waste hours a week on non money producing activities.
#4 Smart Watches
Smart watches are especially helpful in real estate where realtors are mobile and need to stay in constant communication with clients and their office. Mobile phones are often carried in purses or inside pockets and it's easy to miss an email or text. In a business where time is usually of the essence, instant notification is priceless.
VIEW BEST PRODUCTS ON AMAZON
#1 Key Lock Boxes
A key lock box holds the door key for a house that is for sale. The lock box holding the door key is then affixed to the door knob or handle by the listing agent. The lockbox can only be opened by a member of the local MLS with an assigned combination or digital key. Modern lock boxes capture the realtor's information and have a record of who opened the lock box and when.
Read our guide with reviews and comparison of the best outdoor key lock boxes for realtors.
VIEW BEST PRODUCTS ON AMAZON
#2 Laser Distance Measure
A laser tape measure is placed on one wall and pointed toward the wall on the opposite side of the area being measured. The device sends a pulse of light that reflects off the wall. The measure can calculate the distance based on the time it takes for the light to return. Realtors use them because they are highly accurate and it only takes one person to operate.
VIEW BEST PRODUCTS ON AMAZON
#3 Tape Measure
Measuring tapes are still used for situations where there is not an opposing wall to reflect a laser light. Outdoor or exterior wall measurements usually need a tape measure.
VIEW BEST PRODUCTS ON AMAZON
#4 Flashlight
Flashlights are an indispensable part of a realtor's tool kit. These are useful for examining dark areas such as basements, attics, detached garages, or even crawl spaces.
VIEW BEST PRODUCTS ON AMAZON
#5 Light Bulbs
Listing agents often keep light bulbs in case a bulb burns out during an open house or showing. Home sellers are told to always turn on all their lights when leaving the house for a showing. Homes show better with all available lights turned on.
VIEW BEST PRODUCTS ON AMAZON
#6 Batteries
Realtors have to anticipate every scenario that they can think of. They should carry batteries for every device they have that uses batteries.
VIEW BEST PRODUCTS ON AMAZON
#7 Jump Starter
Buyer's agents need to be ready on a tour of homes in case their car, or their client's car's battery goes dead. Listing agents should keep jump starter in case their own car's battery dies when they are about to leave for appointments.
VIEW BEST PRODUCTS ON AMAZON
#8 Portable Chargers
Realtors are constantly on their phones all day. They are almost certainly going to need to charge their phone's battery. They should have a car charger and a separate portable phone charger.
VIEW BEST PRODUCTS ON AMAZON
#9 Tool Kits
Realtors aren't going to make repairs on a house, but they run into a lot of situations where a basic tool is needed. They or the home seller may need to tighten down a latch or fixture or remove unsightly wires before a showing. They will at least need pliers, a hammer, phillips and slot screwdrivers, and a crescent wrench.
VIEW BEST PRODUCTS ON AMAZON
#10 Zip Ties
Zip ties, or cable ties are good for gathering up multiple cables and wires into one tight bundle. A family room or office are more presentable when cables running all over the place from wall televisions or computers are neatly tied together.
VIEW BEST PRODUCTS ON AMAZON
#11 Keychains
Some properties for sale have locks that are keyed differently. These will need to be opened during showings. It helps if the listing agent can label each key to make it easy for potential buyers to see everything.
VIEW BEST PRODUCTS ON AMAZON
#12 Staple Guns
Realtors use staple guns to put up directional signs on poles or fence posts.
VIEW BEST PRODUCTS ON AMAZON
#13 Rubber Mallets
A rubber mallet is a very handy item when a realtor needs to force something into place without damaging it.
VIEW BEST PRODUCTS ON AMAZON
#14 Shovels
Real estate agents use a wide variety of tools in their job. Agents who repeatedly need a shovel to dig holes for sign posts or remove snow from steps and sidewalks will keep one in their vehicle.
VIEW BEST PRODUCTS ON AMAZON
#15 WD-40 or Graphite Lubricant
Squeaky hinges are a turn off when showing property. Realtors can easily solve that problem with a small can of oil. Smooth closing doors give the impression that the house was well built.
VIEW BEST PRODUCTS ON AMAZON
#16 Snow Melt
In northern climates, snow can make sidewalks, driveways, and porches hazardous. To make sure that prospective buyers can access the property, realtors should have a small bag of snow melt material in the trunk or cargo area of their vehicle.
VIEW BEST PRODUCTS ON AMAZON
#17 Insect Repellent
At certain times of year, and in particular locales, insect repellent is needed for walking a property. However, you should be careful about sharing products like this with clients due to possible reactions such as allergies.
VIEW BEST PRODUCTS ON AMAZON
#18 Dog Leashes
According to an NAR (National Association of Realtors) survey, 38% of its members' clients own pets, companion animals, or service animals. Some markets report that buyers bring their pet, particularly dogs, along on the house search. Having a spare leash on hand in case your client forgot theirs is something that they won't soon forget.
VIEW BEST PRODUCTS ON AMAZON
#19 Dog Treats
Dog treats for buyers' pets is another thoughtful service that will make a long-lasting impression on your client.
VIEW BEST PRODUCTS ON AMAZON
#20 Cookies
For decades, listing agents have baked cookies in a house for sale before showings or open house events. The aroma of fresh baked cookies or bread can make a house feel like a home.
VIEW BEST PRODUCTS ON AMAZON
While you can never have too many tools in your tool box, think outside the box. Come equipped with a great playlist and cookies. Cookies are always a crowd pleaser.
Today if agents bring cookies for a snack, they'll use individually wrapped packages for sanitary reasons.
#21 Home Cleaning Materials
Realtors need to be ready to clean up any last second accidents or spillage before a showing or open house. Basic cleaners, paper towels, and a small broom and dustpan are a must. Air fresheners and trash bags can also come in handy.
VIEW BEST PRODUCTS ON AMAZON
#22 Portable Car Vacuum Cleaners
Small vacuum cleaners make it easy for realtors to keep their vehicle clean. Most agents use a model that plugs into the vehicle's accessory power outlet.
VIEW BEST PRODUCTS ON AMAZON
#23 Tide-to-Go
Accidents happen. Keeping a stain remover pen such as Tide-to-Go or OxiClean on The Go can keep a ketchup stain from making realtors look unprofessional.
VIEW BEST PRODUCTS ON AMAZON
#24 Permanent Markers
If a sign needs to be created on the spot, a permanent marker will come in handy.
VIEW BEST PRODUCTS ON AMAZON
#25 First Aid Kits
AAA recommends that every vehicle have a basic first aid kit. When a realtor can help a client with a small cut or burn on the spot, it demonstrates their preparedness and professionalism.
VIEW BEST PRODUCTS ON AMAZON
#1 Coaching/Mentoring
Two popular ways for new realtors to jump start their career are to choose from the best local real estate coaches or mentors and to join one of the experienced real estate agent's teams in the area. This allows the rookie to learn on the job, and for the veteran agent to expand their business.
#2 Books
Younger realtors particularly take advantage of personal and business development advice found in books. The NAR offers a library of industry-related business and personal brand development books. In fact, we've compiled a list of 15 best real estate books every realtor must read to increase the odds of becoming a mega agent!
VIEW BEST PRODUCTS ON AMAZON
#3 E-readers
E-readers such as Kindle and Nook allow realtors to take their entire library with them. E-reader apps allow them to use tablets to access reading material along with important client files.
VIEW BEST PRODUCTS ON AMAZON
#4 CE Courses
Licensed agents are required to complete continuing education courses to keep their license. The requirements are set by the state in which the realtor is licensed. This is part of the industry's attempts to maintain high professional standards and best serve the public.
For high quality continuing education courses, browse our directory of the best real estate schools in your area.
#5 Events/Seminars/Conferences
Realtors have crowded and hectic schedules. Industry events that appeal to them are those that will educate them to use new methods and tools for increasing their business. They also make time to attend gatherings that will train them or their team to remain compliant with new laws and regulations.
#6 Podcasts/Audibles
According to PodcastHosting.org, over 68 million people listen to podcasts on a weekly basis. Podcasts and audiobooks are a great way for realtors to take advantage of drive time and time spent waiting between appointments.
You should never stop learning! When you stop learning, you stop growing. Podcasts and keeping up with real estate news are both great ways to grow personally and professionally.
#7 YouTube Training Videos
Realtors are finding expert advice online with YouTube videos. The most recent trends and tips can be accessed at home on smart TVs and on the go on mobile devices.
#8 Real Estate Magazine Subscriptions
The use and availability of real estate magazines may vary depending on the market. National magazines have online versions that are easy to follow. Local real estate magazines can be a quick way to keep up with the local market.
Subscribing to real estate magazines and publications with a real estate section will help your career exponentially! ALWAYS read!
#1 Food
1.1 Healthy Snacks
Realtors have hectic schedules that often result in back-to-back appointments throughout the day. It's important to their health and performance that they not go without eating something. Today, it's easy to create or buy portable meals and snacks that are nutritious.
VIEW BEST PRODUCTS ON AMAZON
1.2 Vitamin Drinks
Many realtors have replaced bottles of sugary drinks with healthier vitamin drinks for their daily drive about town. Although all such drinks aren't created equal, every negative ingredient that you replace with a healthier one is beneficial.
VIEW BEST PRODUCTS ON AMAZON
1.3 Healthy Shakes
Nutritional shakes contain higher levels of beneficial ingredients and supplemental vitamins and minerals than other drinks. Realtors have found these to be a good way to maintain their job performance throughout a busy day.
VIEW BEST PRODUCTS ON AMAZON
I carry two Ka'Chava plant-based shakes with me every day — one for breakfast and one for a late lunch — and I'm generally fine till about 5 or 6 p.m. More water and a piece of fruit after that when I have late-night appointments.
1.4 Coffee
Coffee is still the go-to drink for many realtors early in the day and mid-afternoon. Studies have shown that coffee doesn't just boost someone's physical performance. The moderate use of single source coffee can strengthen a person's resistance to certain diseases because of coffee's high level of antioxidants.
VIEW BEST PRODUCTS ON AMAZON
#2 Nutrition and Health Devices
2.1 Food Coolers
Realtors who have a busy day planned with little time for lunch sometimes carry a small cooler in their vehicle containing food. Sandwiches, fruit, and cheese can easily fit into food coolers and stay fresh all day.
VIEW BEST PRODUCTS ON AMAZON
2.2 Water Containers
Proper hydration has immediate benefits to a person's mental acuity and long term help for their overall health. Modern water bottles can keep their water supply cool for hours.
VIEW BEST PRODUCTS ON AMAZON
2.3 Sport Watches
Real estate agents often have busy days with much walking from one property to another. One useful function of a sport watch is keeping track of the mileage you've walked during your working day. This way you know the mileage to add after work to meet your daily norm for keeping yourself fit.
VIEW BEST PRODUCTS ON AMAZON
2.4 Fitness Trackers
In a stressful business, many realtors use the features of fitness trackers to keep up with their steps taken, heart rate, or even blood pressure. Tracking devices come in attractive rings, watches, and bracelets.
VIEW BEST PRODUCTS ON AMAZON
2.5 Audio Players
For some agents, music is part of maintaining their emotional health and productivity. Also, podcasts and audiobooks have become an effective way for realtors to keep up with the trends and tools of their industry.
VIEW BEST PRODUCTS ON AMAZON
Perhaps what realtors do to start their day: exercise or meditation. During the day in between making appointments, I like to spray a little lavender in my car to relax and listen to books on tape or play calming music while heading to the next appointment.
I highly recommend having the capability to play music as it boosts morale and productivity, and increases an overall sense of well-being.
Realtor's profession includes dealing with many different people and visiting various types of places, sometimes including bad neighborhoods. Oftentimes, you can't predict your client's behavior. Danger can come from your client during a showing or another person or animal in different circumstances. Below are a few items that can help you protect yourself.
#1 Air Guns
In order to stop an attacker, a pistol has to have enough Foot Pounds of Energy (FPE) and be able to fire multiple rounds. The few air pistols that are powerful enough are more expensive than real high quality handguns. Airguns that can hold multiple rounds depend on CO2 canisters that will lose pressure over time. To get more info about this type of protection, check out this list of best air guns on the market.
VIEW BEST PRODUCTS ON AMAZON
#2 Stun Guns
Realtors are advised to be aware of their surroundings and flee from danger if they can. A stun gun can temporarily stop an attacker and give the intended victim a chance to get away.
VIEW BEST PRODUCTS ON AMAZON
#3 Concealed-Carry Handguns
State laws will determine whether you can consider carrying a handgun for self defense. To make certain that you carry the weapon legally, take state classes to obtain a concealed carry permit. You also need to practice with the gun, know how to keep it clean, and know when it's legal to use lethal force in your state.
#4 Tasers
Tasers are a non-lethal force that realtors can use to temporarily disable an attacker. The taser fires two darts that are attached to electrical wires into an attacker. In order to work, both darts have to penetrate the target's skin for the circuit to be complete. Heavy clothing can prevent that from happening.
VIEW BEST PRODUCTS ON AMAZON
#5 Knives
Some realtors are more comfortable using a knife than a gun for self defense. A knife can be an effective defensive tool if you've been taught how to use it.
VIEW BEST PRODUCTS ON AMAZON
#6 Pepper Sprays
Many realtors feel comfortable carrying a canister of pepper spray for defense. They are easy to use and should stop an attacker long enough for a realtor to get away safely.
VIEW BEST PRODUCTS ON AMAZON
#7 Personal Alarms
Attackers can be scared off with loud alarms. Many police departments advise the public to carry small portable alarms.
VIEW BEST PRODUCTS ON AMAZON
#8 Batons
Similar to knives, a baton can be a very effective deterrent to attackers if you are taught how to use it. Sometimes the sight of a weapon in their victims' hands will cause an attacker to leave and look for easier prey.
VIEW BEST PRODUCTS ON AMAZON
#9 Self-Defense Lessons
The nature of the real estate business requires that realtors go into strange empty properties with people that they don't really know. Self-defense classes not only teach realtors how to fight off an attacker, they often teach them how to avoid dangerous situations in the first place.
Ask them to talk to your loan officer to increase the comfort of meeting someone for the first time. If it's a buyer, ask them to sign an agency agreement. If they refuse to do it, then refuse the appointment. Bring someone with you if you feel uncomfortable.
#1 Health Insurance
Realtors are independent contractors who are responsible for their own insurance. Many of them have partners who have insurance that covers them. If not, they need to include health insurance premiums in their budget.
#2 Life Insurance
Beginner realtors who have families often use term life insurance to provide for their loved ones in the event of their passing. Once they have established their income stream, they may replace term coverage with whole life as a part of their long-term financial planning.
#3 Business Income Insurance
Business income insurance covers income that is lost due to damage to business property. This could include fire or storm damage to a building or equipment. It would not help a realtor whose business was interrupted by a sluggish housing market or depressed economic cycle.
#4 Data Breach and/or Cybersecurity Insurance
The mobile nature of a realtor's business makes them rely on tools like their laptop computer or tablet. Data breach insurance is usually more appropriate for a small business such as a realtor. Cybersecurity or cyber liability insurance provides coverage more suitable for larger corporations such as brokerage firms.
#5 Workers' Compensation Insurance
According to the National Association of Realtors (NAR), 29 states specifically exclude real estate firms from having to provide licensed real estate brokers with Workers Compensation Insurance. Licensed realtors spend a lot of their time involved in work-elated activities. They should consider carrying their own Workers Comp Insurance.
#6 Umbrella Insurance
This is a personal liability policy that extends coverage beyond that of regular homeowner's and auto policies. It covers injuries to others, damage to other people's property, personal liability situations, and certain lawsuits. Go over all your personal and business insurance needs with a licensed insurance agent to see if umbrella coverage is needed.
#7 Business Liability Insurance
Some Business Liability policies are mostly concerned with liability on your business premises. Unless your clients are visiting you at your home office, Professional Liability, or E&O insurance may be more appropriate to your business.
#8 Errors and Omissions (E&O) Insurance
E&O, or Professional Liability Insurance protects companies and individuals from claims of professional negligence or incompetent representation. Many real estate firms require their associates to participate in the firm's E&O policy as an additional insured. If not, experienced realtors will carry this coverage for themselves.
#9 Office Space/Equipment Insurance
Homeowner's insurance companies cover personal property and usually exclude coverage for work-related activities. Some carriers offer a business "endorsement" for an additional premium that will cover some business related property damage. They may need to carry a business policy to cover these items.
#10 Car Insurance
Since realtors use their vehicle for business, they should have insurance coverage that reflects this. Some carriers will add coverage to your personal vehicle policy to cover occasional business use. If you are carrying clients in your vehicle, you should have additional liability coverage for business use.
#11 Long-Term Care Insurance
Long-Term Care Insurance covers non-medical assisted living expenses such as nursing care, help with daily activities, and various forms of therapy. Realtors and other self-employed professionals can protect their assets by carrying this insurance coverage.
#1 Hand Sanitizers
Even before the pandemic most buyer's agents kept sanitizer in their car for themselves and their clients. Going forward, everyone will keep this product handy. Listing agents are advising clients to place a container at the door for touring buyers to use.
VIEW BEST PRODUCTS ON AMAZON
#2 Disinfecting/Hand Wipes
Another way for realtors to keep themselves and their clients healthy. Smart realtors give containers of personal sanitary products to clients as part of their service.
VIEW BEST PRODUCTS ON AMAZON
#3 Soap
With the convenience of disinfecting wipes and hand sanitizers, soap is becoming obsolete. But according to our survey results, some realtors still use it.
VIEW BEST PRODUCTS ON AMAZON
#4 Floss Picks
These are useful for realtors after eating and before an appointment. It's embarrassing to give your client a big smile and have food stuck in your teeth.
VIEW BEST PRODUCTS ON AMAZON
#5 Facial Wipes
Previewing and showing properties in hot climates can make it hard to look fresh and clean for a realtor's next appointment. Facial wipes can help them freshen up when restroom facilities aren't available.
VIEW BEST PRODUCTS ON AMAZON
#6 Toilet Paper
You might not think that people would use the toilet in a home for sale, but anything can happen. It shows preparedness when a realtor has planned for this possibility with a roll of toilet paper.
VIEW BEST PRODUCTS ON AMAZON
I bring extra toilet paper in case the client needs to use the restroom at the home they are touring and there is none.
#7 Electric Shavers
Portable electric shavers make it easy for realtors with a heavy beard to stay neat and professional looking.
VIEW BEST PRODUCTS ON AMAZON
#8 Disposable Toothbrushes
Disposable or travel toothbrushes are handy when realtors are out all day and eat on the run. Maintaining a professional appearance includes dental hygiene.
VIEW BEST PRODUCTS ON AMAZON
#9 Mouthwash
Mouthwash is useful when realtors can't brush and want to have a clean mouth and breath when greeting clients.
VIEW BEST PRODUCTS ON AMAZON
#10 Paper Towels
Paper towels are a cost effective way to keep a listing ready to show after spills or tracked in dirt happen.
VIEW BEST PRODUCTS ON AMAZON
#11 Face Masks
A lot of people intend to continue wearing masks in public after the COVID-19 pandemic, especially during flu season.
VIEW BEST PRODUCTS ON AMAZON
Hygiene is incredibly important, especially in the midst of a global pandemic. After our office was renovated, face masks were enforced in the office, particularly to be used in common areas after we made our safe return, to make collaboration safe while adhering to CDC guidelines. Sanitizing stations have also been placed throughout the office and communal areas were closed.
#12 Cloth Towels
Sometimes a cleanup takes more than a paper towel. Cloth workshop towels are available at hardware stores at a reasonable cost.
VIEW BEST PRODUCTS ON AMAZON
#13 Hair Brushes/Combs
If a realtor's hairstyle requires a comb or brush, you can be sure that they will keep one handy along with a spare in the car.
VIEW BEST PRODUCTS ON AMAZON
#14 Deodorants
Realtors often have to schedule appointments after the client's business day. It's good to be prepared to freshen up at the end of a long day. Travel size deodorant is easy to keep in the glovebox or console of a realtor's vehicle.
VIEW BEST PRODUCTS ON AMAZON
#15 Gum/Breath Mints
Easy to use, essential to have. Altoids or other strong mints are great to have in place of mouthwash.
VIEW BEST PRODUCTS ON AMAZON
#16 Perfumes
Just like jewelry, a tasteful and light odor of perfume can help you create a professional image. But with increased awareness of allergies, realtors should avoid using strong perfume or cologne. Especially when they will be spending time with clients in close quarters such as a vehicle.
VIEW BEST PRODUCTS ON AMAZON
#17 Hairsprays
If a realtor's hairstyle requires hairspray, it's good to keep some available. Especially later in the day. Realtors should be aware that more people are reporting allergies and aversion to strong odors in enclosed spaces.
VIEW BEST PRODUCTS ON AMAZON
#18 Hair Clips
A prepared realtor will carry backups for all personal grooming items that are small enough to lose.
VIEW BEST PRODUCTS ON AMAZON
#19 Contactless Appliances
Clients still meet occasionally with realtors in their firm's office. It's important for real estate firms to show that they are up to date by exhibiting current appliances and equipment.
VIEW BEST PRODUCTS ON AMAZON
Contactless appliances are particularly helpful in an office after making a safe return. Our contactless water machine has been a game changer. There is even an option for sparkling water and multiple flavor options that you can select from your mobile device.
#1 Disposable Shoe Covers
Realtors who specialize in raw land will keep a pair of old shoes in their vehicle for walking the property. Residential agents should keep shoe covers for rainy days so that they keep their shoes looking good. It's thoughtful to remove shoe covers before entering a client's home.
VIEW BEST PRODUCTS ON AMAZON
Removing shoes or utilizing disposable shoe covers is respectful to our clients and the homes they choose to list with us. Removing your shoes is also a great way to keep a property tidy.
#2 Foldable Shoe Cover Holders
Foldable shoe cover holders with a writing on them asking visitors to use shoe covers can be used during open houses.
VIEW BEST PRODUCTS ON AMAZON
#3 Car Caddies
Car caddies make it easier for realtors to keep their vehicle uncluttered and organized. They come in all sizes and colors to match their vehicle and their storage needs.
VIEW BEST PRODUCTS ON AMAZON
#4 Trash Baskets
Inexpensive baskets can come in handy to hold brochures or for buyer's agents to put their business cards in when they tour a home. They can also hold disposable face masks or gloves for buyers to use while in a seller's home.
VIEW BEST PRODUCTS ON AMAZON
#5 Disposable Gloves
Disposable gloves have always been useful to realtors, but now they are essential for health reasons.
VIEW BEST PRODUCTS ON AMAZON
I use disposable gloves in the event litter has blown on to the property you listed and you want to tidy it up a bit before showing.
#6 Trash Bags
Heavy duty yard trash bags will handle any yard waste or trash that needs to be picked up last minute before showing a property.
VIEW BEST PRODUCTS ON AMAZON
#1 Typical Day-to-Day Attire
1.1 Business
Realtors work hard to cultivate the public's perception of them as being professional service providers. The first way to do that is to look the part. Realtors keep several sets of business attire clothing clean, pressed, and ready for action.
We have an entire guide on how to dress as a real estate agent. But let's look at the main types of realtor apparel below.
VIEW BEST PRODUCTS ON AMAZON
1.2 Business Casual
VIEW BEST PRODUCTS ON AMAZON
Looking professional can mean different things in different markets. It may be appropriate for a broker to wear sportswear to their meetings. Even casual wear should be kept looking sharp to create the right impression.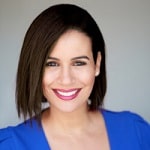 Having shoes and a jacket in the car ready to go is a great thing to have for last minute appointment requests.
I believe in dressing for the type of clients you wish to represent. "Dress the part" cannot be more true.
1.3 Casual
Realtors have to be prepared to work in all climates and weather conditions. Clients won't wait for the season to change or the sun to come out. Even residential listing agents have to be ready to walk around properties in wet or cold conditions.
Casual style attire offers you more room for being creative about generating leads. A catchy design with a call to action will let people around you know that you can assist them in buying or selling a house. Learn more about this from our guide to funny T-shirts for realtors.
VIEW BEST PRODUCTS ON AMAZON
I always keep a pair of boots in my trunk in case I have to walk a soggy or snowy lot with clients.
I have an extra pair of socks and shoes in case my feet get wet in the rain.
1.4 Athletic
Realtors are always on the clock. They have to be ready to divert from personal time to show a property or meet a prospective client. An experienced agent will keep several clean tops or pieces of outerwear in their vehicle that make very casual outfits look more professional.
VIEW BEST PRODUCTS ON AMAZON
I typically have some type of jacket/cardigan/sweater in my car and a pair of flats to throw on for days I'm dressed down and get an unexpected call for an appointment. I can usually pull off a put-together look even if I'm in athletic pants with those two items on hand.
#2 Typical Attire When Meeting Clients for a First Time
2.1 Business
It's simple but true. If you want to be successful, you have to look successful. You truly do not get a second chance to make a first impression.
First impressions matter more than you think. When you look your best, you also feel your best.
2.2 Business Casual
Casual business attire should make you look like a hugely successful real estate executive when they're taking the day off. Everything should be good quality, clean, and pressed.
2.3 Casual
Quality accessories can make a realtor look successful even while wearing a casual outfit.
Always keep a pair of nice shoes and a sweater or wrap to dress up an outfit in case you have to meet someone unexpectedly. If you have to go to a farm, keep a flat pair of boots in your car.
Top realtors purchase quality casual wear and take it to a professional cleaner. This preserves the shape and color of the material and gives it a professional look.
2.4 Athletic
Athletic clothing can sometimes be appropriate, but realtors need to look like they just came off the tennis court, not the sandlot. Athletic clothing should be appropriate to the occasion, high quality, and well maintained if the broker is going to look professional.
#3 Business Logo Clothing
A realtor's workplace can be anywhere and everywhere. Clothing with a business logo can start a conversation that generates business in any setting.
# 4 Jewelry
Realtors can take advantage of any accessory to enhance their professional image. Tasteful, quality jewelry pieces can create the impression of success.
VIEW BEST PRODUCTS ON AMAZON
#1 Cars
Both buyer's agents and listing agents have to have reliable transportation. If you don't make it to an appointment, you will probably lose that opportunity.
VIEW BEST PRODUCTS ON AMAZON
Basic and reliable transportation is important for every realtor. If you are going to be showing homes, there will be times when you are likely to have a client ride along with you.
Listing agents need to have a vehicle that is comfortable for a family to ride in.
#2 Motorcycles
In some markets, realtors may use a motorcycle to preview properties or commute to the firm's office.
VIEW BEST PRODUCTS ON AMAZON
#3 Vespas
In densely populated areas where motor scooters are safe to use, some realtors find them a cost effective way to commute and drive to appointments.
#4 Ride-Sharing
Realtors in major metropolitan areas have replaced their use of taxicabs with ride-sharing services such as Lyft and Uber. They can use their mobile phone to have a vehicle ready when they exit a building instead of having to flag down a cab. Ride-sharing also eliminates the need for them to carry cash.
#5 GPS Navigators
GPS devices and apps have helped realtors save time by mapping out trips to see multiple properties. They are not infallible, so smart realtors visit properties ahead of time to make sure they know where they are and the best route to get there.
VIEW BEST PRODUCTS ON AMAZON
#6 Mileage Tracking Apps
Mileage logs are necessary for anyone who claims business deductions on their taxes. You need to be able to document your business mileage and separate it from your personal use of the vehicle.
#7 Gas Credit Cards
A separate gas card for business helps realtors document that business expense. They receive monthly statements for budgetary purposes and a year end statement that helps in filing their taxes.
___
If you want to contribute your expert advice on a topic of your expertise, feel free to apply to our Expert Contributor Program.
___
About the Author
Kristina Morales is a REALTOR® with over 20 years of professional experience. She actively practices real estate in Ohio but also has practiced real estate in California and Texas. Conducting her real estate business in three states has allowed her to gain unique experiences that make her a well-rounded realtor. She obtained her Bachelor of Arts in Business Management and her MBA with a concentration in Banking and Finance. Prior to real estate, Kristina had an extensive corporate career in banking and treasury. She ended her finance career as an Assistant Treasurer at a publicly traded oil & gas company in Houston, TX.