What Clothes Do Realtors Wear According to Real Estate Agent Dress Code?

Real Estate Bees' editorial team surveyed the industry's leading real estate agents who shared insight on how to dress as a realtor. This comprehensive guide zeroes in on what a real estate agent should wear during professional and casual engagements, with the aim to help them choose proper realtor clothing and apparel appropriate for different situations.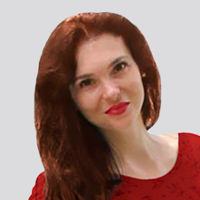 With the help of the experts, we showcase a list of 20 must-have clothing items for real estate agents that they can wear for professional and casual use. Visiting retailers of the listed products by clicking links within our content may earn us commissions from your purchases, but we never receive any compensation for the inclusion of products and/or services in our consumer guides. Read our editorial guidelines to learn more about our review and rating process.
Table of Contents
Part 1: Realtor Attire Products
Part 1: Realtor Attire Products
What clothing is essential for female real estate agents?
What clothing is essential for male real estate agents?
What Is the Real Estate Agent Dress Code?
Do real estate agents have a dress code? According to our experts, there is no strict realtor dress code that should be always followed when performing your real estate duties.
However, most realtors agree that professional attire is the most appropriate outfit to wear when meeting clients or showing properties.
There are circumstances when going the professional attire route isn't the best idea. For example, when showing a property in a rural location.
In general, however, how a real estate agent should dress can be dictated by the occasion or their relationship with their clients.
The key is to look presentable and professional enough to create a good impression with your clients.
There is a lot of mixed messaging in today's market about how to dress as a real estate agent.

There are definitely circumstances that require different dress codes. However, with the shift in the industry, I think the days of white collar dressing are in the past.

Always make a good first impression with a client with a professional outfit. If that means a dress shirt and dress pants for some, then that is sufficient.

However, I think finding a way to stay professional but also setting yourself apart from traditionalists is important.
Once I saw a woman in a pencil skirt walk across a lawn in spiked heels and try to open a lock box as her heels sank through the lawn.

Not only did she not come out clean, but she had huge difficulty opening the lockbox.

This is a physical job, particularly when you assess a property. What a real estate agent should wear must be something that's comfortable and clean.

Other than that it does not matter, unless it is so constraining that it hampers your ability to do your job.
I think that dressing like a real estate agent means dressing for the occasion and presenting themselves as a professional.
Now, let's look at the real estate agent apparel items to add to your list of must-have realtor products or consider as a gift for a real estate agent friend.
10 Professional Realtor Attire Products
Realtor Clothes for Women
How do realtors dress in a professional setting? Most real estate agent women choose to look polished and sophisticated when meeting clients.
This means wearing business attire when showing properties, as well as during open houses and closings.
1. Plain Dress Pants
2. Pantsuit, Slacks, or Wide-Leg Trousers
3. Button-Down Blouse
4. Blazer
5. Closed-Toe Pumps
Realtor Clothes for Men
How to dress as a male realtor in a professional environment? Similar to female real estate agents, male realtors aim to look dapper and respectable when conducting professional real estate activities.
1. Button-Down Shirt
2. Suit
3. Necktie
4. Khaki Pants/Dress Slacks
5. Dress Shoes
10 Casual Realtor Attire Products
Professional attire isn't always a must. Casual style clothing may be even more appropriate in some situations, depending on who your client is and their own style.
Additionally, casual but real estate-specific attire has a unique benefit: these funny real estate agent T-shirts can generate you leads when you attend public places outside of working hours.
Realtor Clothes for Women
Female real estate agents may choose to wear casual clothing when meeting with clients. However, they should do so during appropriate occasions.
Most realtors suggest dressing the way their clients dress.
This means wearing casual real estate agent clothes if their clients are the laid back type, or going for a more professional look if their clients are the strictly business type.
1. Casual Skirt
2. Dress Capris
3. Plain Shirt
4. Sundress
5. Boots
Realtor Clothes for Men
Male real estate agents choose casual attire on occasions when they are more familiar or have formed a good relationship with their clients.
However, male realtors should pick casual attire that will allow them to look presentable and professional.
1. Collared Polo Shirt
2. Plain Shirt
3. Turtleneck Shirt
4. Sports Coat/Jacket
5. Casual Shoes/Sneakers
How Do Real Estate Agents Dress?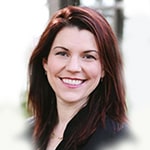 I believe it's vitally important to make your client feel comfortable and confident in your knowledge and experience, and your clothing conveys a lot of that.

Not by showing how rich and successful you are by wearing expensive brands or business suits, but by demonstrating you know what you are walking into and you are dressed appropriately for the situation.

If I'm showing a local real estate investor a fixer-upper with potential hazards, I'm sure to wear rugged jeans and comfortable tennis shoes.

I also wear nice-looking socks — no holes or walking around a stranger's home barefoot!

I also dress for the weather (no high heels if we're expecting rain).
You only get one chance to make a first impression, so appearance is extremely important.

Clients tend to hire agents based on reputation, reviews, appearance, and what I might call a "gut feeling."

Mannerisms and tone of voice are just as important as what a real estate professional wears.

My rule of thumb is to dress for the weather/location/type of client you're meeting.

However, it is also acceptable to dress up or down according to what the day's plans entail. Not every location, situation, or prospective client requires trendy, ultra-professional clothing.
In Hawaii, the aloha shirt is the most common type of clothes for real estate agents in a business setting.
Look good and let the clients know you respect their time.
Do Real Estate Agents Have to Wear Suits?
Dress to be just a bit over your customer, but not too far. Dress per the listing, or consider business casual clothing.

This means no T-shirt and jeans at a $1M listing, but no suits at a $300k listing.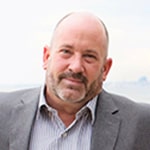 Stay casual yet professional. There needs to be an atmosphere of comfort, and although it is always okay to dress "up", sometimes casual can help make clients feel more comfortable.
What Should I Wear to a Real Estate Agent Interview?
When going to a job interview as a newbie real estate professional, you're aiming to make a good first impression.
It's important to wear professional realtor clothing and apparel that shows you mean business and you are determined to be a successful realtor.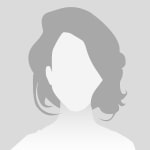 You should wear professional clothing at all times, meaning business attire and nothing else.
What Should a Realtor Wear to an Open House?
What to wear to an open house as a realtor should be an outfit that either has a generally professional style or is adjusted to the specific style of the people in the local community if there is one.
A realtor should dress professionally when attending an open house. Realtors at open houses don't only represent their clients or their real estate brokerage. They also represent our industry.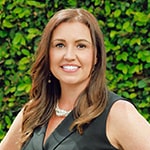 I personally dress for the house and community.
What to Wear for a Realtor Headshot?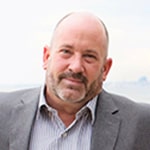 I take several headshots and location shots as well. The difference is the marketing. You can use several different pictures depending on the audience you are reaching out to.

For weekend fun events post, what to wear as a real estate agent could be something casual. You can choose to wear a suit for more formal venues and sites.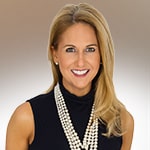 Feeling comfortable in what one is wearing is key to a good headshot.

If a more casual, yet still professional, look is in line with the person's personality, then they should wear something more business casual.
Business casual or formal. This is because with either of these options, you won't dissuade clientele that you are professional.

If you were dressed too casually, you may come off as unprofessional.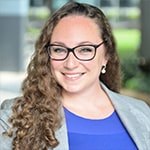 Wear colors that are on brand for you so it goes with your marketing. Many realtors are also opting for "lifestyle shots", so lots of different outfits that portray your personality.

For female real estate agent headshots, wearing business attire or a plain shirt is a good idea.
Solid colors, collared shirt, or turtleneck — this is about you and not your clothes. Looking professional is important, but looking too high brow can be off-putting.
Anything that works for you! My headshot was done 10 years ago, and I wore a button-down shirt. I look exactly the same and haven't updated it.
Be true to who you are and how you dress. For male real estate agent headshots, a nice blazer can dress up any attire. First impressions matter, so stand out and feel confident in the clothes you choose to wear.
A realtor should wear something that reflects their personality. The clothing should match their skin tone. Professional, clean, and crisp are generally the best way to go.
For occasions like having your professional real estate headshot taken or during closings, it's best to wear a suit. Formal work clothes show how professional you are.
Can You Wear Jeans as a Real Estate Agent?
As mentioned above, casual style is acceptable for real estate agents. And there are even situations where jeans are the most appropriate clothing to wear.
Here in Texas, the majority of the year tends to be hot and humid.

So, dressing in an elevated manner without too many distractions, such as branded clothing or too much jewelry, is imperative to relay confidence and knowledge.

Just keep it simple. Simple, understated elegance is my go-to for daily dressing the part of a real estate professional.

But because we are in Texas, it is quite acceptable to wear nice jeans and boots, for instance, when showing a property in the hill country or a ranch.
What Should a Realtor Wear to a Closing?
I typically perform walkthroughs immediately preceding my closings, so I wear whatever is appropriate for that particular walkthrough.

I work in two different regions — one temperate and one tropical. My attire also varies based on what region I'm in.

A pastel polo, khaki shorts, and nice sandals are appropriate for a Florida closing, but may not be elsewhere.

Ultimately, if I've done a great job representing my clients, it shouldn't matter what I wear to a closing… within reason!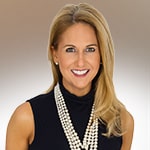 A realtor should wear professional attire to a closing because they represent the client and serve as their consultant throughout the process.

An agent has to maintain a client's trust from the initial meeting through the end of the transaction, and their attire is key.

Just as someone wouldn't want a casual attorney or financial planner, they likely don't want the person who is advising them about their biggest purchase to dress too casually.

A last impression is as important as a first impression.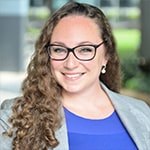 Closing shouldn't be the final time you see your clients, but if it is, you want to make a lasting impression.

Wear something that is professional but also authentic to who you are and how you have been during the transaction.

Sometimes buyers or sellers show up in sweaty clothes because they have been packing and trying to move or get everything ready. Wear something relatable, professional, and comfortable.
A realtor should wear professional clothing to a closing. We are entering the local title company and should respect them for their hard work and dress to their office standards.

The closing is how your client is going to remember you. The client will remember you as put together, professional, and had their back through the entire transaction.

It's just that final touch to put the bow on the transaction.
Generally, I evolve my attire throughout an escrow process depending on the other agent(s) and the client's attire.

In the beginning, I will be more professional, and if they are very casual, I will dress more casually.

So if at closing they are casually dressing, I will do the same. If they are not, I will dress professionally or in business casual attire.
Closing is the last part of completing the job that you, as a realtor, have been hired to do. So, it is important to maintain a professional look throughout the entire transaction, which includes the closing.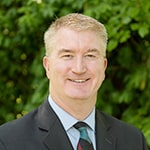 I, generally, like to have the same attire for closings as I normally wear to my appointments. During the warmer months, I may also wear a dress or polo shirt with our company and real estate team logo.
With it being such an important day in your clients lives, it's important to be dressed in business attire, which can vary based on where you live and the weather.

When in doubt, always overdress.
Business attire, which can be casual or formal, depending on the relationship with the client.
Something professional. You should show respect for the client and the transaction.
We hope our experts' comments helped you to review your realtor wardrobe or, if you are a newbie agent, decide on what to buy after getting your real estate license to prepare for your real estate agent career.
For an in-depth look at how male and female realtors should dress in professional and casual settings, check out our articles on this topic:
___
If you too want to contribute your expert advice on a topic of your expertise, feel free to apply to our Expert Contributor Program.