10 Essential Real Estate Agent Attire Items for Men

Real Estate Bees' editorial team surveyed the industry's leading real estate agents who shared insight on realtor attire for men. We discuss what a male real estate agent should wear and share our experts' recommendations on the essential real estate agent attire items for men suitable for professional and casual settings.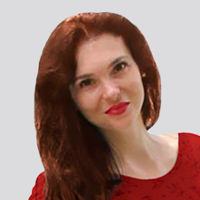 With the help of the experts, we lists down 10 must-have realtor attire items for men that they can wear for professional and casual purposes. Visiting retailers of the listed products by clicking links within our content may earn us commissions from your purchases, but we never receive any compensation for the inclusion of products and/or services in our consumer guides. Read our editorial guidelines to learn more about our review and rating process.
Table of Contents
Part 1: Realtor Attire for Men
Part 1: Realtor Attire for Men
What clothing and accessories are essential for male real estate agents?
What Should a Male Real Estate Agent Wear?
When it comes to real estate agents, people tend to trust those they perceive as having the expertise to advise them.
So, the goal in choosing what to wear is to convey competence and professionalism. At the same time, you don't want to look out of place.
If you have residential clients, business professional and business casual attire can be your best bet. You get a range of different looks but consistently project the image of a traditional agent.
There are nuances in the decision on attire for those working in markets operating under a different norm for professionalism.
As an example, you'd look more appropriate in jeans and boots when working with a rancher. Likewise, a relaxed style generally mirrors the overall market if you're in a coastal area.
Also, one of the important things to remember is to look business-ready and have a neat appearance. That way, you're always dressed to impress.
I believe you should dress the same for any situation or circumstance.

If you are meeting a seller at their $3 million home, you should dress in the same style when you are meeting that first-time home buyer at their $500,000 home.

I do not want someone to feel as if I am not giving them the same respect that I'm giving someone else.
A realtor should be professionally dressed at all times to present a neat appearance and a persona of professional competence.
It all depends on the season and the area where you operate. I prefer something very nice but comfortable.
The following realtor attire items are what our experts recommend should be a part of a male real estate agent's wardrobe.
10 Essential Male Real Estate Agent Attire Items
1. Button-Down Shirt
Real estate agent attire choices like button-down shirts, which never go out of style, allow you to achieve a dressy, timeless look that's at home almost everywhere.
You can throw on a blazer with this shirt or not, wear it with or without a necktie, and combine it with jeans or slacks. The effect is the same. You're well-dressed and comfortable.
Real estate agent attire for men should be professional clothing, such as a button-down shirt and dress pants, because it's a professional setting.
Button-down shirt or a dress shirt and a nice pair of jeans or slacks. It's good to be presentable but comfortable in your clothes.
2. Collared Polo Shirt
Most people consider polo shirts "smart casual," meaning polished yet relaxed, making them a great go-to for client-free days at the office or client meetings during the summer.
You can step up your look or go more informal by what you choose to pair it with. Regardless, the collared style helps you look put together.
I usually wear a collared shirt with black or gray jeans and boots, or dress loafers. This is not only comfortable but also professional.
3. T-Shirt
Although casual, a T-shirt is a garment you can layer under a jacket and still be suitably dressed for almost all but the most formal occasions.
It works particularly well with a sports coat to create a summertime combo. And high-quality crewnecks in muted solids or thin stripes are the most businesslike.
You can take it a notch higher by wearing funny real estate agent T-shirts which never fail to capture a target market's attention.
4. Shirt with Company Logo
Think of your company-branded shirt as one of your marketing tools. It lets people know you're in real estate and can help you generate leads.
You should feel free to sport your real estate team shirt when networking, participating in community events, or simply running errands around town.
At networking events, I try to wear something that has my company logo on it. It helps spark a conversation whether someone has or hasn't heard about our real estate brokerage.
5. Sports Coat/Jacket
The beauty of a sports coat is versatility. It makes the cut for business casual and has informal features that make it easier to dress down but look sharp.
You could skip the necktie, wear jeans, and be perfectly presentable for less staid clientele. Or, go the opposite direction with dress pants and a shirt and tie. Either works.
6. Suit
Your work wardrobe isn't complete without suits. They signify professionalism. So whether you wear one occasionally or daily, you'll meet the traditional gold standard when you do.
Business colors include navy, charcoal, and black, the latter being the most formal. You can match the others with a multitude of accessories.
Always wear a suit to look professional.
7. Tie
With a stash of neckties to choose from, you're good to go for completing a power suit look. Or, you can accessorize another ensemble to elevate your business-casual appearance.
Solid neckties are the safest choice. Wear bold colors sparingly. For stripes and patterns, opt for simple over showy.
8. Khaki Pants/Dress Slacks
Dress slacks and khakis occupy the middle ground between suit pants and jeans. So between the two, you'll be well set for business casual.
Khakis are relaxed enough to be an alternative to shorts in summer. And you can mix and match dress pants with polos or sweaters to adjust the formality of your workwear.
I would say keep it professional. I think long pants are best for guys even in summer.
Wear some stylish dress pants and a turtleneck or sweater in the winter. In the summer, a trendy polo works.
9. Socks
Wearing a nice-looking pair of complementary socks gives you a cohesive look. Conversely, socks with holes, pulled threads, or washed-out colors detract from your desired appearance.
Socks also help you look well-groomed. Dress shoes and no socks can be off-putting to some. And sock feet help you avoid a faux pas when removing your shoes to view homes.
10. Dress Shoes
You can pair neutral-hued leather shoes with everything, from suits to jeans, to complete any look. So, they can serve you well in diverse client situations.
Also, your shoes say a lot about you and can make or break your outfit. You won't look your best if they aren't clean, polished, scuff-free, and in good condition.
I believe we should dress as neutral as we can to help adapt to any situation that may arise. I tend to wear light colors and comfortable shoes when showing properties to prospective real estate investors.
Do Male Real Estate Agents Have to Wear Suits?
You don't have to wear a suit to be taken seriously as a real estate agent. But there are instances where doing so is a highly appropriate choice.
One is your male realtor headshots. It's often your first chance to make an impression with prospects. Therefore, you should aim for a polished look. And a suit is ideal in most cases.
Also, in settings and markets where other professionals are usually suited up, it's fitting to match their manner of dress. And if you're a luxury real estate agent, this is typically standard attire.
On the other hand, in some small or rural communities, people might perceive someone wearing a suit as overdressed and snobbish.
And in areas where the utility of clothing is the primary consideration, you're better off ditching the suit and tie.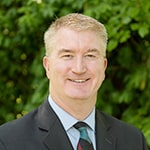 I believe it is important to wear a suit and tie, especially when having your professional real estate headshots taken.

This is the most professional male realtor attire and conveys the highest professional first impression.
You should wear a suit to a closing to be respectful and on your game.
Can You Wear Jeans as a Male Real Estate Agent?
Being clad in jeans isn't necessarily a no-go while you're "on the clock." Sometimes clients can more easily relate to real estate agents dressed this way.
For example, buyers and sellers of agricultural properties wear jeans as a matter of course. So, they may be more apt to view someone dressed similarly as the right person to represent them.
Also, certain age groups like millennials tend to be less receptive to formal attire. In these cases, dark wash jeans and a fashion-forward shirt can be a happy medium.
And there are other times, like when you and your clients have gotten to know each other, that pulling out the denim can be just fine.
You've already demonstrated competence and credibility. So, dressing down can further increase your client's trust and comfort level.
Once your clients are comfortable with you, it may be okay to show them you are comfortable with them.

Pulling up to a showing in jeans after you've been working with clients shows that you have built some trust with them and have a life outside of your business attire.
Keep this guide handy for when you need to note down all the realtor products you must have as a newbie realtor, or when thinking of a thoughtful gift for a real estate agent friend.
Female real state agents, on the other hand, should check out our guide discussing female real estate agent attire.
You can never go wrong when dressed appropriately for the job. That makes a big difference when aiming to become a successful real estate agent.
How you want to be perceived by your clients sets the tone for the kind of real estate agent career you want to have.
___
If you too want to contribute your expert advice on a topic of your expertise, feel free to apply to our Expert Contributor Program.