5 Best 360 Degree and 3D Cameras for Real Estate Virtual Tour Photography
Real Estate Bees' editorial team asked a number of industry-leading real estate photographers to share their expertise on the best virtual tour cameras for real estate photography to help our readers make a more educated purchase decision when shopping.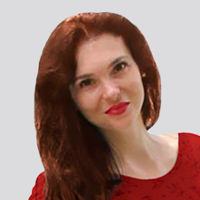 With the help of the experts, we ranked the most popular 360 degree and 3D walkthrough cameras used for home virtual tours from best to worst and described their features, pros, and cons. Visiting retailers of the listed products by clicking links within our content may earn us commissions from your purchases but we never receive any compensation for the inclusion of products and/or services in our consumer guides. Read our editorial guidelines to learn more about our review and rating process.
Read on to learn about the best professional 360 degree and 3D cameras for real estate virtual tour photography.
Table of Contents
360 Degree and 3D Camera Model Reviews
360 Degree and 3D Camera Model Reviews
Experts' Choice Breakdown for 360 Degree and 3D Cameras for Real Estate
Camera Highlights
134 megapixels resolution
Infrared 3D sensor
15 feet (4.5m) maximum range
3D scanner measurements with 99% accuracy
3D images can be converted to virtual tours
4K photography
8 hours of scanning with one charge
WiFi-capable
Comes with premium features for Professional or Business subscription
Works Best For
Residential and commercial properties
Insurance claims and documentation
Retail
Design
Marketing
Architecture
Engineering
Pros
Provides virtual reality real estate tours and schematic floor plans
Best outdoor image quality
Long battery life
Top-notch stitching and auto adjustments
Intuitive app interface
Immersive end user experience
Easy to set up and simple to use
Comes with add-ons, such as Google Street View
Matterport is the industry standard in 360-degree and 3D cameras, and it's easy to understand why.
The Pro2 model is a reflection of the brand's superiority in image quality, while delivering the ultimate virtual tour experience.
The Matterport Pro2 delivers higher quality imagery and more immersive end user experience. The higher quality end user experience is so much better than the other options.
Matterport was one of the first on the scene to offer 3D virtual tours. They have continually improved both the hardware and 3D virtual tour software.
The Matterport camera is the most used 3D camera in real estate. This is due to its features and simplicity to use.

It includes virtual reality and detailed floor plans. Additionally, they have the best outdoor image quality.
The Pro2 offers much higher quality HDR photography.
The long battery life is also considered an important advantage among experts.
It has a long battery life, allowing the agent to use it on a number of showings throughout the day.

The quality of the image and the long lasting battery are tremendously convenient for the real estate agent.
It offers long battery life and better image quality.
Additional features also make this Matterport model a standout among any other brands.
The Pro2 is a good fleshed-out product that is now the industry standard. Easy sharing of tours. Easy setup and intuitive app interface.

The Google Street View add-on, as well as the other various industry-specific add-ons, make it a valuable addition to our business model.
Also, the Pro2's stitching and auto adjustment features are top notch.
Overall, Matterport Pro2 is the perfect example of how the brand expertly combines price and user accessibility and familiarity.
There is an intersection between your pricing, user adaptation, and realtor familiarity. The Matterport ecosystem easily checks all of those boxes.
Cons
Virtual tours cannot be viewed offline
Bulky
Pricey
Poor customer support
While the Matterport Pro2 model comes heavy with great features, experts don't appreciate the fact that the device itself is heavy, literally.
The con for me is its cumbersome hardware.
The camera is bulky and might be perceived as difficult to carry around.
It's quite heavy and large.
Users can only access their virtual tours via the Matterport platform.
It is difficult to find cons with the Matterport Pro. However, if I were to choose one, it would be that the virtual tours can only be accessed through the Matterport platform and cannot be viewed offline.
Customer support has been reported to be an issue.
Expect poor support from Matterport corporate.
All of its great features also come with a hefty price tag, but it's worth it for some experts.
The cost can be prohibitive when you add on the monthly subscription costs.
Its benefits outweigh any cost.
Camera Highlights
23 megapixels resolution
4K 360-degree video capture resolution
30 fps image capture speed
Latest image stabilization technology
Intuitive user interface
Large sensor
Features a new type of lens unit
Supports RAW file format
Google Street View
Works Best For
Real estate
Travel photos
Pros
Good image quality
High resolution
Easy to use
Easy to carry
Comes with more features than some other brands
Works well with Matterport, Zillow, Ricoh app, and other platforms
Versatile
Affordable
Gets the job done quickly
The Ricoh THETA Z1 easily rivals the more popular Matterport brand with its outstanding features, particularly the image quality it provides and how easy it can be used and carried anywhere.
The image quality provided by the THETA Z1 is really incredible. It has the highest image quality without getting into a Matterport-specific camera.
The THETA Z1 offers high resolution to support zooming in.
It's super easy to use. It's been through several models and they have improved it greatly.
It's quick, easy, and good quality.
The THETA Z1 also stands out for being compatible with other platforms, additionally to the Ricoh app itself.
I like that Zillow's 3D Tour supports it, and so does the Zillow app. It works with Zillow, so I didn't have to purchase additional software.

This makes it super easy to use, while creating a valuable upsale for my clients.
It's versatile. It works with Matterport and can be used for other platforms as well.
The Ricoh app is also very easy to use with the THETA Z1.
Another thing that sets the THETA Z1 apart are the additional features that it offers and how it gets the job done quickly, making it a true value for the money.
I have tried the Matterport device, but I choose the THETA Z1 because it's less investment and provides faster work at the jobsite.

Compared to Matterport Pro2, it costs a lot less but has more features and can be a lot quicker to get the job done.
This model was new at the time I needed a 3D option. It got great reviews and it was affordable.
Cons
Low battery life
A bit heavy to carry
Device can topple over easily, which can scratch the lens
Expensive
The major disadvantage to using the THETA Z1 is its poor battery life. However, it can be charged in a snap using a portable battery.
The major con is the battery life. However, there are some easy, inexpensive work-arounds. I do hope their updates will improve the issue.
The battery can drain quickly. At the same time, it's not hard to attach a portable battery to the camera's stand to charge it in a pinch.
The device should be maneuvered manually to get the desired shot.
Moreover, it isn't stable enough, and the lens can sometimes be scratched easily.
It can be challenging to make sure the photographer is not in the picture, especially if you are capturing outdoors. You have to be close enough to trigger the camera but not in the shot.
It's easy to knock over and scratch the lens.
For some experts, the THETA Z1 is quite pricey and isn't lightweight enough to carry anywhere.
It's expensive, but it delivers.
A major con for me is its price and weight.
Camera Highlights
2.25-inch touch screen display
48 megapixels resolution for still images
5.7K resolution for videos
Enhanced image stabilization
30 fps continuous shooting speed
High speed image transfer
Bluetooth-capable
USB Type-C port
Magnesium alloy body
Works Best For
Real estate
Construction sites
Pros
Quick image capture
Captures larger image sphere
Even with its budget-friendly price tag, the Ricoh THETA X doesn't sell short on the features. A noticeable feature is its ability to capture images quickly on a larger scale.
I have tried other Ricoh theater cameras and have used Matterport Pro, too, but I thought this is gonna be the next greatest thing for real estate photography.

I like that it's quicker to capture and covers a larger sphere.
Users can also quickly switch batteries without any hassle, while enjoying its large storage capacity.
You can swap out batteries easily. It also comes with memory expansion.
Cons
No LiDAR
Doesn't come with infrared depth perception
It doesn't have LiDAR or infrared depth perception. It also relies completely on Matterport's AI software for three-dimensional effect.
#4 Kandao QooCam 8K Enterprise
Camera Highlights
8K video capture resolution
In-dual lens
2.4 inch LCD screen
Anti-shake feature
Image stabilization
WiFi connectivity
5G support
USB Type-C port
Works well with Skype, WebEx, Zoom, GoToMeeting, and other platforms
Works Best For
Professional live streaming
Live event vlogging
Conference/meeting
Travel
Parties/celebrations
Pros
Excellent image quality
Seamless image stitching
I like it for its image clarity and flawless stitching.
Cons
It's heavy and lacks outside software support.
Camera Highlights
Image stabilization
Wide angle video capture
5.7K resolution for videos
30 fps image capture speed
Invisible Selfie Stick
WiFi connectivity
Rechargeable batteries
Waterproof up to 10 meters (33ft)
Works Best For
Pros
Small and lightweight
Quick to capture
Batteries are rechargeable
Affordable
The Insta360 ONE X2 brings together all the best features a user wants in a 360-degree camera at a reasonable price point.
3D tours are not my main business, so it did not make sense to invest $2,000-$3,000 in a Matterport camera for side work. Especially since that camera only works with Matterport.

I feel the Insta360 ONE camera gives you the best bang for your buck. It's one of the least expensive 360 cameras.

It's small and lightweight. It only takes 3-4 seconds to snap a pic (as opposed to the Matterport camera which has to slowly rotate to scan the whole room).

The batteries are also relatively cheap and are rechargeable. I always have 4-5 batteries with me.

All in all you can get started doing 3D tours for under $400 with this camera.
Cons
Low resolution
Low battery life
There are really only two issues I can think of with this camera.

1. The resolution is not the highest. In most use cases, though, this is not a problem since people are usually not zooming in on 360 tours to see fine details.

They are just using them to look around and get a feel of the space. But if you do need highly detailed photos, this camera might not be for you.

2. The batteries do not last very long. If you are creating a 3D tour of anything larger than a 3-4 bedroom house, you will probably need multiple batteries.
3 Expert Tips for Real Estate 360 Degree Camera Selection
There is no straightforward answer when asking the question "what is the best professional 360 degree camera for real estate photography?"
You have to take into consideration a number of factors when choosing the best equipment for your real estate photography business.
Here, our experts share a few tips when selecting virtual reality cameras for real estate use.
Make sure to also read our article on 30+ real estate photography tips featuring the best practices for photographing real estate properties from industry experts.
#1 Know Your Market
Before investing in 360 degree cameras, know if there's a demand for 360 tours in areas where you operate.
Take into consideration as well the type of property you will be photographing.
If you think 360 tours will be a big part of your business, then it might make sense to invest in a higher quality camera.

But if 360 tours will only be a small segment of your work, then it doesn't really make sense to invest a lot of money into something that is only going to generate a small portion of your income.
Choose a camera based on what you will film. Pick the highest quality outdoor camera if the property has large outdoor space vs highest quality indoor camera if the property is an apartment.
Know what platforms you are going to offer then go camera shopping.
#2 Avoid Low Image Quality
It's easy to get something that won't put a dent in your wallet, but if it doesn't perform as expected, you might find yourself coughing up more dollars than you originally intended.
It would be best to check out reviews to see which brands offer the best image quality despite the hefty price tag.
Look for quality first. That is what we need to deliver to our clients.
Avoid low resolution. You get what you pay for.
Like any camera purchase, you have to take into account the quality, price, and industry trends.
Go for the sharpest image quality with minimal artifacts.
Find one that gets great reviews; one people are using.
#3 Pick a Camera that Integrates with other Platforms
Avoid brands that can't be used with other apps or platforms. You want one that is also compatible with other real estate virtual tour software you use.
The only one I would suggest avoiding is the Matterport camera. I don't think it's a smart move to invest that much money into a camera that can only be used with one specific company.
The biggest consideration is software. Will the software correct for distortion? What is the final image quality like?
Make sure you check to see what software you will need because that makes a huge difference in the profit margin.
I would avoid the Matterport camera as it locks you into their program.
Learn More About Real Estate Photography Equipment