5 Funny Gifts for Real Estate Agents
Real Estate Bees' editorial team asked a few industry-leading real estate agents to share their insight into funny gifts for realtors to help our readers make a more educated purchase decision when shopping.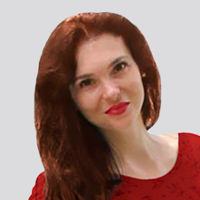 With the help of the experts, we selected funny gifts for real estate agents and showed the best examples to give readers a few suggestions when shopping. Visiting retailers of the listed products by clicking links within our content may earn us commissions from your purchases, but we never receive any compensation for the inclusion of products and/or services in our consumer guides. Read our editorial guidelines to learn more about our review and rating process.
Table of Contents
Part 1: 5 Funny Gifts for Real Estate Agents
Part 1: 5 Funny Gifts for Real Estate Agents
As a real estate agent, what kind of gift would you enjoy most?
As a realtor, how often do you receive gifts that you genuinely think are funny?
#1 Cute Items with Real Estate-Themed Quotes
Real estate-related items with cute quotes or sayings are instant pick-me-ups that will surely brighten your agent's busy days.
#2 Miniature House Models
A miniature house scale model is a great way of showing your realtor that you put much thought into giving them something that relates to their job. Add more fun by giving them a DIY kit that will allow them to assemble the tiny house model themselves or with their kids.
#3 Pillow with Funny Prints
A pillow with a funny picture or quote is a thoughtful gift that can be appreciated by your realtor. Such items are a reminder of the close relationship you have developed while doing business together.
You can either personalize your pillow gift with a custom print (for example, a real estate-related meme) or choose a ready one.
#4 T-Shirt with a Funny Statement
T-shirts with cute or funny statements printed on them can instantly put a smile on your agent's face. Your realtor will appreciate wearing something fun and relevant to their profession during casual days.
Also, such a T-shirt may help your agent attract potential clients by showing them that this person is a realtor. See more designs in our guide to funny realtor T-shirts.
#5 Real Estate Agent Coloring Book
A realtor's life is no walk in the park. Giving a real estate-themed coloring book as a gift is a great idea to help your agent relieve stress, while indulging in a fun activity during their free days.
Additionally, we have other gift ideas that any real estate agent will appreciate. Check out our guide to appropriate "thank you" gifts for your real estate agent, or our useful gift ideas for new realtors. We also have a guide to the best gear for real estate agents. It's a detailed list of products that professional realtors use in their day-to-day routine. Many of them would make a meaningful gift helpful at work.
What do you think would be a funny gift for a real estate agent?
Funny gifts for realtors could be anything that embodies the close relationship between the agent and client or friend. If it's a gift from a client or coworker, items that bring to mind something funny that happened during a transaction or coworking are a good idea.
Other suggestions from our industry experts include items with cute quotes or statements.
During each transaction, you get to know the clients and share experiences. That is when gifts get personal and more humorous.

For example, I know an agent who gave pillows with their face on them to their buyers, since it took almost a year to find them a home. They spent so much time with each other and they became great friends.

However, the idea of not seeing them each weekend to trek for houses caused them a bit of dismay. So, they can snuggle with a huge face pillow of their favorite realtor to cheer them up!
I'm more practical, so if I wanted to give a gift to another agent as related to real estate and wanted it to be funny, I would probably give a "real estate survival kit" with some screwdrivers, zip ties, hammer, pens, paper, air freshener, aspirin, bottled water, portable charger, protein bar, chocolate, and a roll of toilet paper for those vacant homes!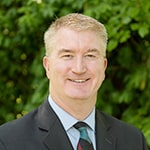 During every transaction, "something" occurs to laugh about. A gift "commemorating" that occurrence is always funny and memorable.
A shirt with a cute saying would be a funny gift for any real estate agent.
A small house like two inches high!
What would be inappropriate as a funny gift for a real estate agent?
Industry experts believe items that are racial, political, religious, or sexual in nature are inappropriate gifts to give a real estate agent. Gifts that violate ethical standard practices or any laws are also deemed unsuitable.
Alcohol could also pass as an improper funny gift, especially if you intend to give an agent an excessive amount. For our surveyed experts, there's also nothing funny about receiving a gift with another realtor's brand or anything that is suggestive in nature.
Inappropriate gifts would include anything that violates fair housing or our ethics standards of practice. Even as friends, it is still a business relationship. I would be offended if anyone broke those rules.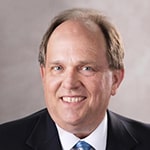 Anything political, such as a Biden/Trump flag. I also think anything about religion is inappropriate.
Anything that suggests a preference of certain property types or types of people.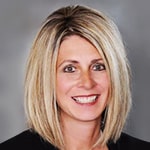 A counseling gift card, two cases of wine (I think that's too excessive!), undergarments, or lingerie.
A male giving a suggestive gift to me. I'm married!
Some other realtor's branded calendar.
Perfume would be an inappropriate gift.
What's the funniest gift you or another real estate agent you know has received?
According to the experts we surveyed, items that kindly make fun of the agent or those that are obviously obsolete are the funniest gifts that can ever be received by a realtor. T-shirts with funny real estate-themed messages, as well as big stuffed animals, are some of the most hilarious gifts that they have also received.
The funniest gift I believe I have heard of is a compass. The agent was always having a hard time finding the properties they were showing, and when the buyer finally closed on the property, they received a shiny compass. Just like a pirate!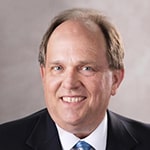 A gift certificate to a sports bar that closed years ago. Also, I received Bengal tickets to the last game of the season. At the time, the team had only one win. I received the tickets two weeks after the game.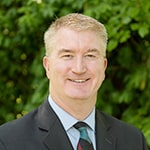 I saw an agent in our office with a T-shirt that said "REALTOR because badass miracle worker isn't a job title". Love it!
A stuffed dog mascot to ride in the front seat to showings.
For more gift suggestions, read our guide to creative gift ideas for realtors. It shows the best items you can give your agent for any occasion.