7 Gifts for New Real Estate Agents
Real Estate Bees' editorial team asked a few industry-leading real estate agents to share their expertise on appropriate gifts for newbie real estate agents to help our readers make a more educated purchase decision.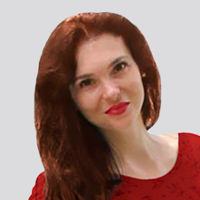 With the help of the experts, we came up with gift ideas for new real estate agents and showed the best examples to give readers a few suggestions when shopping. Visiting retailers of the listed products by clicking links within our content may earn us commissions from your purchases, but we never receive any compensation for the inclusion of products and/or services in our consumer guides. Read our editorial guidelines to learn more about our review and rating process.
Table of Contents
Part 1: 7 Gifts for New Realtors
Part 1: 7 Gifts for New Realtors
If you were a newbie real estate agent, what kind of gift would you appreciate most?
Does your real estate team or brokerage have a tradition of offering gifts to new members?
Because a real estate agent's job is based on multitasking, managing their everyday activities isn't easy. A planner that allows them to organize their daily schedule would be a great help.
New real estate agents should absorb everything they need to know about the business. Thus, books that enrich their knowledge of the industry are a must.
For more book ideas check out this list of 15 best books for real estate agents.
Nothing says a "full-fledged real estate agent" better than a set of open house items. Giving this as a gift to a new realtor enables them to kick start their first foray into the world of real estate.
'Open House' Sign

'For Sale' Sign
'Sign In' Log
Business Card Holder
#4 Real Estate-Themed T-Shirts
Getting a new real estate agent with a T-shirt showing off their profession is a great way to get them all inspired and excited to jumpstart their career. It will also help them attract potential clients just by wearing a shirt saying they are a realtor.
Check out our guide to Funny Real Estate Agent T-Shirts to choose creative design ideas.
Additionally, we have a guide to real estate agent clothes with more apparel suggestions.
It will take some time before new agents seal their first sale. It would be a great gift to give them gift cards to restaurants or coffee shops, as well as gas cards, which can help in minimizing their daily expenses.
Visa Gift Card
Gas Card
Giving new real estate agents customized business cards with their name and contact details is a good way to help them grow their business. You can refer to our directory of the best printing companies when looking for personalized business cards for new agents.
What are the most appropriate gifts for new real estate agents?
Experts that we surveyed believe that coaching sessions and items that are related to real estate are the best gifts to give a new real estate agent. Mentoring will help jumpstart their career, while items like real estate books would make them feel more inspired to excel in their chosen career.
Simple items like water bottles, computer bags, or a welcome basket with corporate-branded stuff are also good gifts that can aid new agents as they work.
I would think the best gift for a new agent would be coaching. Our new agents receive productivity coaching as part of their start-up package that is very structured. It wasn't available when I came on 13 years ago. The most helpful thing to me would have been a big producing agent to break down how they got there and how to insulate against the downturns.
Managing our day is very important, so I suggest a daily planner. We also are driving around town a lot, so a gift card to eat on the run and a gas card to keep you going would be very helpful. We should always be learning, so a great book about real estate or possibly managing your time would be very helpful.
As a property manager, our use of a real estate license is different, but the gifts are universal. I would appreciate receiving a card signed by the whole team, a coffee shop gift card, a planner, or something to take the edge off of a day working with one of those first stressful clients.
A pen with a planner to write your first million dollars of business! Even though we all use apps on our smart devices, there's still something very concrete about writing tasks and appointments on a planner. It helped me prioritize tasks and stay on track for actual dollar-earning activities.
I do a lot of print marketing still, and a packet of folders are a nice share. They can find stuff to fill them, like home info, bio material, etc., but get them moving in a direction, which in the beginning is so important.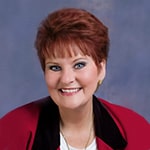 New real estate agents are usually low on money to start up their business, so Visa gift cards, gas cards, etc. are really helpful. It takes a new agent typically 6 months to ramp up to their first closed deal.
I would give a new agent an open house kit. A couple of open house signs, a sign-in log, a business card holder, and a cute little tray to put cookies on.
Business cards, car signs, open-house signs, 'for sale' signs, professional scripts, or real estate books would be appropriate gifts to give a new real estate agent.
Business cards and marketing dollars. We give marketing dollars because new agents need exposure as much as anything else.
A specific book that addresses real estate issues and solutions to some of the instances.
What would be an inappropriate gift for a new real estate agent?
Inappropriate gifts include anything that won't serve any purpose in the growth of a new agent's career. Examples of such are coffee mugs or any expensive gifts. It would also be inappropriate to give gifts that relate to sex, race, drugs, or politics, and anything that is branded to another agent.
A card, a scarf, or a beanie. At this stage they need guidance and instruction on making money…PERIOD! Though nice to have, a broker-inscribed shirt isn't going to get them the contract that's needed to pay for the bills they just racked up getting into this profession.
When it comes to gifts, context is key. We need to be careful with using alcohol as gifts or relying on potentially niche forms of humor. A simple conversation to check in before giving someone a gift can avoid a lot of awkward moments in the future!
Think of the person and give something that will help them get a head start. Anything that will take time away from doing their new job would be a bad gift.
Non-real estate related items that do not help the agent grow their business.
Wine, food basket, balloons, and flowers. I find these gifts useless.
Anything that indicates race, sexual origin, or alcohol.
Anything related to sex, drugs, or politics.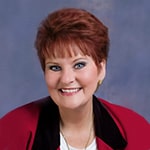 Inappropriate gifts might include alcohol.
Anything branded to another agent.
How much would it be appropriate to spend on a gift for a new real estate agent team member?
Our experts believe that gifts within the $20 to $250 range would be appropriate to spend on new real estate team members. This depends on whether you are giving a gift as a person or as a group, say the whole real estate team.
I would give a new agent something celebratory upon their first closing. Yeah, they get paid, but all research says that recognition is really what people want. So, I would probably give a gift in the $100 range.
Generally, I'd say no more than $100 should be spent on new-hire gifts. This could differ depending on the success of the real estate firm itself, though!
Maybe around $25, depending on your relationship with the agent.
For more gift suggestions, read our guide to the best gift ideas for real estate agents for holidays and other occasions. You will definitely find the perfect item to give as a gift to a newbie agent.