12 Best Gift Ideas for Your Real Estate Agent or Broker Friends and Family Members
Real Estate Bees' editorial team asked a few industry-leading real estate agents to share their expertise on the best items to give as gifts to real estate agents and brokers to help our readers make a more educated purchase decision when shopping.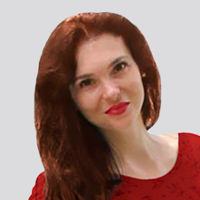 With the help of the experts, we grouped gifts for realtors by items that are considered funny or humorous, appropriate to receive as 'thank you' gifts, ideal for new real estate agents, or as holiday presents and showed the best examples to give readers a few suggestions when shopping. Visiting retailers of the listed products by clicking links within our content may earn us commissions from your purchases, but we never receive any compensation for the inclusion of products and/or services in our consumer guides. Read our editorial guidelines to learn more about our review and rating process.
Table of Contents
Part 1: Best Realtor Gifts
Part 1: Best Realtor Gifts
On which occasions have you received gifts from clients?
What kind of gift would you enjoy most?
What kind of gifts do you receive most often?
Realtors appreciate gifts that can bring out their humorous side or relieve their stress. Items with funny messages are always welcome as birthday or Christmas gifts for your real estate agent friends or family members. They serve as good closing gifts as well.
Gifts for a Realtor Friend
#1 Wine Glass
#2 Coloring Book
Gifts for a Realtor Mom
#3 Smartphone Grip
#4 T-Shirt
A shirt informing people that your friend is a realtor works as an advertisement for them.  Check out our guide to funny real estate agent T-shirts for creative design ideas.
You may also want to consider other types of real estate agent attire as a gift.
Gifts for Female Realtors

#5 Makeup Bag
#6 Tumbler
Gifts for Male Realtors
#7 Baseball Hat
#8 Necktie

For more gift ideas for your realtor, you can check out our guide to funny gifts for real estate agents.
Appropriate 'Thank You' Gifts for Realtors
As a client, you may want to give a gift to your realtor during closing day. The best gifts for realtors at closing are those that show your appreciation for a job well done or bond you have developed with the agent.
Great realtor gifts for this purpose include items that are practical or can be used by agents for their job. You may also choose personalized realtor closing gifts to show your agent how much their assistance meant to you.
Show your appreciation to your agent during special occasions as well. Good Christmas gifts for realtors include simple things like sweet treats and gift baskets. These realtor holiday gifts are considered suitable items to receive as "thank you" presents.
#9 Gift Baskets and Candy Cartons for Realtors
#10 Wine Bags
Read our guide to 8 Appropriate 'Thank You' Gift Ideas for Your Realtor for more gift suggestions.
Gifts for New Real Estate Agents
Real estate agents appreciate receiving gifts that can help as they start their career. Thus, appropriate gifts for a new real estate agent include those that can aid in their day-to-day job.
#11 Planner
#12 Real Estate Book
For more book ideas check out this list of 15 best books for real estate agents.
We also have a variety of other useful gifts for new real estate agents that you can get an idea from. These gift ideas are vetted by industry experts as appropriate gifts for new realtors. So, you can be sure that these suggestions will be helpful items for the newbie agent when starting their career.
If none of these gift ideas catches your fancy, you can refer to our guide to real estate agent supplies and gear. We've curated the most comprehensive list of products and services that realtors consider as must-have items for their business.
From items that increase productivity and safety to the best tech gifts for real estate agents, you can go over this guide for unique gifts for your realtor.
What are the most common gifts for realtors?
Some of the usual gift items that professional realtors receive include gift cards, "thank you" cards, wine, sweets, and fruit baskets. While these realtor presents are generic, they are still appreciated by agents.
Personalized realtor gifts are also fairly common, especially if there has been a close relationship built between the client and the agent.
Non-tangible gifts like referrals and client reviews are also commonly received by realtors. According to our experts, being referred to friends and family members is one of the best gifts for real estate agents that clients can ever give.
I've received some amazing gifts at closing from my clients over the years! I spend so much time with my clients that they get to know me personally, realize how hard I work, and want to show their appreciation for everything I've done for them.

The best gift clients can give to their realtor is referrals. I'm fortunate that so many of my clients refer me to their family members, friends, and co-workers!

There were also some gifts that I've received over the years which I have greatly appreciated. These include spa or mani-pedi gift certificates, a laser distance measurer, and an insulated travel mug that fits in the cupholder of my car.

This is not for everyone, but many clients have also given me a bottle of wine or even vodka at closing for a job well done.
Most of the gifts I've received from clients have been personal. I had one client give me a T-shirt that had reference to me being a realtor with a house on it. Another client of mine, who is a photographer, gave me a beautiful metal art photo as a gift.

I have also received bumble bee beer glasses from a client once, since Medina, Ohio, where I'm located, is known for its bee industry. I also had Medina, Ohio wine glasses as gifts, as well as a cutting board with my name engraved on it. There were also other common items like food, things for the office, Christmas ornaments, and more.

I've never expected to receive gifts from clients, but when I do, it's always a surprise.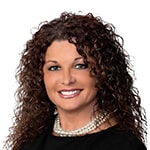 I have received many gifts from clients, from bottles of wine and restaurant gift cards, to flowers and household items. I would not say any gift is my favorite. It's just so nice to be thought of and shown appreciation from my clients.
Realtors should not work for the idea of a reward from clients. The best reward, however, would be a referral of a friend or a family member.
I got a camera once and was sent novelty food gifts at Christmas before.
What was the funniest gift that you or another realtor you know have received?
Gifts with humorous real estate-themed messages stand out as the funniest items a realtor has ever received. Some of the experts we have surveyed also think any mundane items, like a box of toilet paper or a balloon gram, can be considered good funny gifts for realtors as well.
Some clients also go to great lengths to get their realtor a gift that isn't only funny but thoughtful as well.
A lender friend of mine gave me a coffee mug that had a "SOLD" sign rider printed on it and below it said "B*TCHES". I laughed so hard because I'm very professionally conservative. It made me laugh out loud. I keep it on my desk.
A realtor keychain with the words "Everything I Touch Turns To Sold" on it.
Tickets to a comedy show! That was extremely thoughtful, too!
What would be an inappropriate or boring gift for a realtor?
For the experts we surveyed, items with sexual connotation, such as intimate gifts or sex toys, are inappropriate to give. Money, lottery cards, as well as items with funny yet inappropriate messages, are not suitable to receive as well, whether as realtor gifts from buyers or sellers.
Boring gifts include even those that are commonly received by agents, like food or gift cards. "Thank you" cards with no personal message are also considered boring.
Anything with a sexual reference is inappropriate in my opinion. Most things with curse words are inappropriate as well. Funny, but inappropriate. If you can't share it on social media, it's inappropriate.

I don't recall ever receiving a boring gift. Any time someone gets me a gift, even as simple as a gift card, I know that they were thinking of me and took the time to purchase the gift and give it. That means so much!
A card with just a signature and no note. Lottery cards can also be questionable if the agent does not gamble.
An inappropriate gift might be night clothes or undergarments.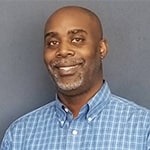 A boring gift, in my opinion, would be fruitcake.
Gift cards. Even though they're nice, it just seems a bit too impersonal.
4 Tips on Choosing Personalized Gifts for Realtors
1. Get an Idea from Personal Details the Agent Shared with You
It's always a great idea to get something that will be deeply appreciated by your realtor. If you have established a good relationship with your agent, give them a gift that symbolizes that close bond, or an item that speaks so much about their personality or their personal life.
Even if you don't have a close relationship with your agent, you can still give them a personalized gift, like a pen or stationery with their contact details, or personalized desk accessories.
My favorite gift was a piece of handmade art by the seller. I appreciate it deeply for we have already established a good relationship outside of work. A gift which showcases the relationship is the best.
A gift that is very well thought of would be appreciated so much by your realtor. I once received a necklace that had four charms on it, with each charm having one of my little grandchildren's name engraved on it.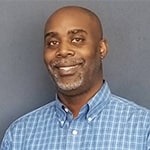 A personalized gift will be something that a client gives from a conversation that was shared.
2. Look for Real Estate-Themed Items

You can never go wrong with gifts that reference their job as a realtor. Take it a notch further and scour for items that have funny or humorous messages.
As a realtor, I love gifts referencing that I'm one or represent my community.
Everyone loves a personalized tumbler or a T-shirt that says you're appreciated!
3. Consider Non-Tangible Gifts
You don't have to spend so much to show your realtor you appreciate them. Giving them a few referrals could do the trick. Nothing beats helping your agent get some good business.
An invitation to lunch or coffee, or to an event where they can share their knowledge, are good gifts for real estate agents and brokers as well.
I would recommend giving a realtor some good referrals. I would say inviting your realtor to speak to a group is a meaningful gift as well.
Just appreciating our job is enough, but if I were to give advice, small gifts towards coffee or lunch are thoughtful gift ideas.
4. Get Them Something Practical
The most ordinary gifts are sometimes the most appreciated, especially if they can be useful for your realtor. Get them something they can use in aid of their job, and they will surely feel touched by your thoughtfulness.
If the relationship is strictly business, a gas card makes a fabulous gift, as all realtors use gas as a necessity.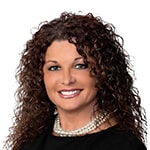 Since we drive a lot, gas cards are nice, or even a coffee thermos.