5 Best Laptop Computers for Real Estate Agents in 2022
Real Estate Bees' editorial team asked a few industry leading real estate agents to share their expertise on the best laptops for realtors to help our readers make a more educated purchase decision when shopping for a computer.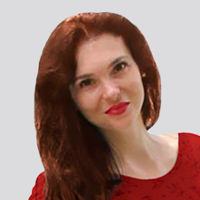 With the help of the experts, we ranked the most popular laptop computers used by real estate agents from best to worst and described their features, pros and cons. Visiting retailers of the listed products by clicking links within our content may earn us commissions from your purchases, but we never receive any compensation for the inclusion of products and/or services in our consumer guides. Read our editorial guidelines to learn more about our review and rating process.
Read on to choose the best computer for real estate agents according to your needs and budget.
Experts' Choice Breakdown for the Best Laptop Computers for Realtors
Laptop Highlights
Integration across multiple Apple products (iPad and iPhone)
Integration with Adobe Creative Suite
Portable design
High-quality screen resolution
Excellent battery life
Superior graphics hardware
User-friendly operating system
Top-notch performance (RAM, CPU, storage)
High display quality
Works Best For
Listing presentations
Buyer consultations
Private showings
Pros
Easy integration with other apps, particularly with other Apple devices
Portability
Quality
User-friendly design and user interface
Excellent battery life
Superior graphics hardware
Smooth operating system updates
High-quality RAM, CPU, and storage performance
Screen resolution is easy on the eyes
The Apple MacBook Pro brings to the table all the best-in-class features of what today's laptops should be. Combining high-quality performance and design, it is hands down the best laptop for real estate agents.
For one, its no-frills integration with other Apple devices, as well as non-Apple apps, is no doubt one of its strongest points.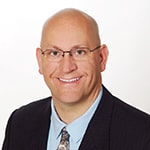 Integration of the MacBook Pro apps across iPad and iPhone is a top priority for me. I also find that Adobe Creative Suite works seamlessly with this laptop, allowing immediate changes under stressful deadlines.
With the MacBook Pro, it is easier for me to integrate all the programs I use within it.
Built to deliver, the Apple MacBook Pro is designed with reliability in mind to ensure users remain efficient, especially when on the move. This is evident in how its overall design and performance come together — from battery life to graphics hardware — to bring one superior device that can weather all kinds of tasks.
As real estate agents, we are frequently on the go — moving from listing presentations to buyer consultations, to private showings, and so on. At Zia Group, we rely heavily on our technology to support us in our busy schedules, especially essential items like our laptops.

The MacBook Pro doesn't disappoint. Its biggest strengths for me are its battery life, portability, design, and performance, particularly its RAM, CPU, and storage capability.
I had a PC and it kept breaking down. I switched over to the Mac and I have not had a problem for quite some time. It just seems to work much more smoothly and takes less time to process things.

Its battery life is amazing! Its screen resolution is easy on the eyes, and I particularly like the display size and quality. Of course, its performance is top notch.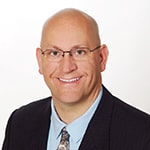 MacBook Pro has superior graphics hardware and smoother OS updating in the background.
Cons
The Apple MacBook Pro, with all its magnificent features, does come with a high price.
The primary downside to the MacBook Pro is the cost. You'll need a budget between $1,500 and $2,500, which can be difficult for a newer agent to shoulder. With that said, you'll save on repairs in the long run. I'd recommend considering the lifetime cost of ownership, rather than merely the initial sticker price.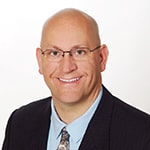 Convenience and efficiency comes at a higher price point than Windows-based laptops. Faster loading apps, smoother OS updates, and superior graphics hardware do cost more.

Adam Gongwer working on his Apple MacBook Pro laptop
Laptop Highlights
Minimalistic and lightweight design
Touchscreen capability
Compact and portable
Good battery life
Excellent processing speed
Good display size and quality
Superior design
Excellent RAM, CPU, and storage
Quick boot up/quick on and off
Works Best For
Pros
Easy to transport
Touchscreen capability makes it easier to view contracts or sign documents
Functional and versatile
Excellent power and processing speed
Excellent battery life
Full solution laptop for on-the-go users
The Microsoft Surface Pro is the laptop for real estate agents who are always on the move.
I tried a few in store, and this one seemed best suited for the constant running around that I do.

The minimalistic and lightweight design makes it easy to transport with me, whether I am working on the road, at a client's house, or on my (rare) vacations.
As it is made by Microsoft, the Surface Pro boasts full functionality and performance of a regular desktop machine.
It's Microsoft and while it's compact and portable, it is a serious desktop machine, so I leave no functionality behind when I'm on the move.

The Surface Pro is a full solution and so I have everything I need when not in my office. The battery life is great and processing speed and power is excellent.
The large screen and touchscreen capability assist when it comes to viewing contracts or signing documents.
Cons
Keyboard is sold separately
Some apps are not supported
Comes across more like a desktop machine than a tablet or laptop

Microsoft is a force to reckon with in the world of desktops, which maybe explains why the Surface Pro works more like a desktop machine than a laptop or tablet. For one, it doesn't integrate with all apps, which most tablet or laptop solutions offer.
It is considered more of a desktop solution and less of a tablet, and we have found that certain apps are not supported.
Users will also have to pay extra for the keyboard. Yet the versatility and full functionality of this laptop compensate for the extra cost.
My only true negative is that the keyboard is sold separately, but that was an extra cost I was happy to pay once I realized how versatile and useful the laptop itself is.

Kim Erwin working on her Microsoft Surface Pro laptop
Laptop Highlights
Integration with other Apple devices
Excellent battery life
Portability
Quality Performance (RAM, CPU, storage)
User-friendly operating system
Works Best For
Office tasks
Team collaboration
Pros
Smooth integration with other Apple products
No bugs or
Resistance to viruses
Portable
Excellent battery life
Superior RAM, CPU, and storage performance
Top-notch operating system

If there's one laptop to trade your basic PC for, look no further than the Apple MacBook Air. It's one reliable laptop solution for all office tasks.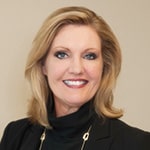 I used basic PCs for years. Recently I made the change to Mac for laptop. It works with my phone, watch, etc. We recently updated one of our desktops at the office to a Mac also.
The MacBook Air is also a good choice for users who don't want to deal with frequent virus issues.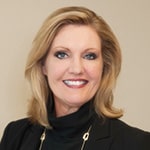 The MacBook Air has no bugs or virus issues. No wonder it always comes with high ratings and highly recommended by my team members.
Cons
Some programs are not compatible
Users can have a hard time learning about some features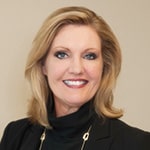 What I find to be a few downsides to using the MacBook Air is that it could be tough to learn its quirks. Also, some attachments and programs are not as compatible.
Laptop Highlights
SSD (Solid State Drive)
Touchscreen
Foldable
Good display quality
Excellent RAM, storage, and CPU performance
Windows operating system
Works Best For
Real estate tasks that need to be done fast
Pros
Loads fast
Touchscreen capability
Can be folded over to become a large tablet
Runs on Windows, the most popular operating system
The Dell Inspiron is a cutting-edge laptop that meets the needs of real estate agents who want to get things done faster, thanks to its incredibly fast processor and superior storage capability.
My laptop is zippy, thanks to the Intel 8th Generation Quad Core processor and SSD (Solid State Drive), which is ESSENTIAL in today's world for us impatient real estate agents who require tasks to be done NOW.

I never have to wait for pages to load up or tasks to complete. When I tap "go", it goes! Other laptops in this same price range (a couple of them were even more expensive!) did not have this feature, which is the main reason I chose it.
For those on the go, they will find the Dell Inspiron to be versatile, as it can transform into a tablet in minutes.
Its touchscreen feature and the fact that it can be completely folded over to serve as a large tablet won my heart! Do yourself a huge favor and buy a laptop that has at the MINIMUM an 8G RAM and SSD or you will regret it!
Cons
It's heavy…and I would have preferred to have the number keyboard on the side instead of the strip at the top.
Laptop Highlights
Portable
Converts from laptop to pad
Fast processor
Excellent RAM and storage
Windows operating system
Works Best For
Client presentations
Working on the go
Pros
Portability
Versatility
Powerful and robust
Excellent battery life and storage capability
Easy to use
Good overall quality and design
The Lenovo ThinkPad X1 Yoga Gen 4 is the device to use when you need a powerful laptop that can keep up with you while working on the go.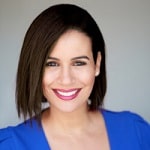 I researched many laptops and compared. I was looking for one that had a fast processor, lots of storage, and easy usability.

There are a lot of great attributes of this laptop. I love its portability. I'm always on the go, so having one that is easy to carry or slip in my work bag is great. This laptop is powerful and robust. In addition, I love its versatility of use — from laptop to a pad. This helps during client presentations to easily convert from one to the other.
Cons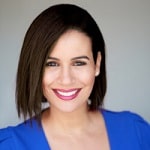 It is on the pricier side but well worth it.
Kristina Morales working on her Lenovo ThinkPad X1 laptop
How to Choose the Best Laptop for Real Estate Agents?
#1 Don't Go Cheap
Buy a laptop that you can afford but actually does the job well. This means avoiding poorly made or cheap alternatives that will only die on you each time.
Always make sure that you find the best that you can absolutely afford because it will make your life much easier. If you just keep buying really cheap laptops that fail on you repeatedly, it becomes a waste of time.

When I first started, I had a $300 HP. After three months in the business, the memory was so clogged it would not perform at all. This was when I learned my lesson and decided to purchase a nice Apple product that would really be a beneficial tool for me instead of a hindrance.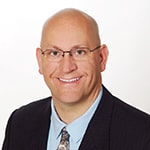 Avoid the lowest-priced laptops. You get what you pay for. No specific models or makes though that I would not recommend.
#2 Look for Faster Performance
It pays to be knowledgeable when it comes to a laptop's specifications. This is to help you know the features that can get your job done faster and more efficiently.
Pay attention to the RAM space and the SSD (solid state drive) capabilities! Both of these features are essential for a zippy performance with little to no lag time.

If you choose a laptop with an HDD (hard disk drive) instead of an SSD just to save a few bucks, you will regret it! HDD is slow to start and slow on pretty much everything else. Trust me, I know from experience.
Battery life is a must. I also always advise my fellow Realtors to consider looking for a solid state drive, as it makes the computer run SO MUCH FASTER. When you are in front of a client or needing information in a hurry, those extra 30 seconds that you save matter.
#3 Pick One that Can Be Used Whenever and Wherever
As a real estate agent, you are always on the move. So, it is important that your laptop keeps up with your activities and syncs well with other devices.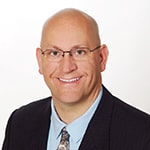 When a Realtor is in the field and does not have their laptop, it's nice to be able to use your iPad or iPhone and have the same apps, email access, Dropbox or Google Drive interaction that you would have in the office. Mobility and efficiency are needed to be competitive in this current market.
Make sure the machine you select can perform reliably on the task that you need to get done when traveling and away from your desk.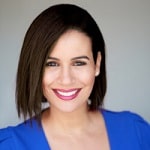 Make sure you choose a laptop that you can take anywhere without compromising its performance.
#4 Keep Budget in Mind
When starting out, it is a must to choose a laptop that is reliable instead of selecting one that is trendy.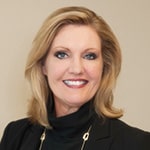 Stay on budget. Don't just buy what you think is in!
I have found that again, the model/brand isn't as important as the processing system.
Learn More About Gear for Real Estate Agents
To help newbie as well as seasoned realtors select the best equipment necessary for their day-to-day real estate business activities, we at Real Estate Bees, in conjunction with a number of leading industry experts, created comprehensive consumer guides for various real estate agent supplies.
Among these is a buyer's guide on the best tablets for realtors, which features reviews, comparison, and insight from top real estate agents we surveyed.
Browsing through these guides will give you ideas about useful items that could help you achieve higher efficiency at work. Our guides will also help you select the most optimal products on the market according to your personal needs.
__
About the Author:
Oleg Donets is a serial entrepreneur, technology and digital marketing strategist with a solid track record. Since 2013, he has been successfully helping numerous startups and established companies from a wide range of industries to launch, grow and scale their businesses by utilizing his innovative technology solutions and progressive marketing strategies. Oleg is a founder of Real Estate Bees, a cutting-edge technology & marketing platform for the real estate industry. Oleg is also a proud business mentor at SCORE, the nation's largest nonprofit organization and a resource partner of the U.S. Small Business Administration.