10 Best Sony Lenses for Real Estate Photography Compared
Real Estate Bees' editorial team asked a few industry-leading real estate photographers to share their expertise on the best Sony lenses for real estate photography to help our readers make a more educated purchase decision when shopping for a lens.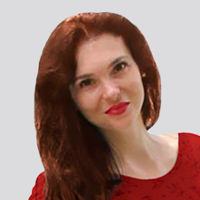 With the help of the experts, we ranked the most popular Sony lens models used for real estate photography from best to worst and described their features, pros and cons. Visiting retailers of the listed products by clicking links within our content may earn us commissions from your purchases but we never receive any compensation for the inclusion of products and/or services in our consumer guides. Read our editorial guidelines to learn more about our review and rating process.
Learn about the most sought-after Sony camera lenses that property photographers swear by, including the best Sony E-mount lenses for real estate photography.
Experts' Choice Breakdown for Sony Real Estate Photography Lenses
Sony 16-35mm Vario-Tessar T* FE F4 ZA OSS E-Mount
The Sony 16-35mm Vario-Tessar T* FE 16-35mm f/4 ZA OSS Lens is a compact and weather-sealed lens.
It has a fixed f/4 aperture that allows photographers to achieve beautiful backgrounds and defocus effects with a shallow depth of field at all focal lengths.
It provides consistent performance and illumination throughout the zoom range.
Its lens design incorporates five aspherical elements, including a large-diameter Advanced Aspherical (AA), three extra-low dispersion elements, and a Zeiss T* anti-reflective coating.
This is to ensure optimal image quality and simultaneously deliver images that are free from aberrations and flare.
Many real estate photographers would agree that this is the best Sony wide angle lens for real estate photography.
Pros
Sharp throughout the zoom range
Optically stabilized design
Compact construction makes it easy to carry and hold
Ultra-wide field of view capturing almost as much as the human eye
Dust and moisture resistant
I find the Sony 16-35 f4.0 to be tack sharp corner to corner with very little lens distortion and no lens flare even in direct sunlight.

It's very affordable for the quality, and it's a workhorse lens that will last. I have personally photographed over 1,000 properties with this lens, and I highly recommend it.
Cons
Due to its narrow focal length, it tends to produce barrel distortion throughout the zoom range
Quite pricey
The lens extends while focusing
Slow aperture at the wide end
The f4 doesn't allow for bokeh and it's not suitable for detailed photos.
The next model on our list of the best wide angle lenses for real estate photography that work with Sony A7III is Sony FE 12-24mm f/4 G. It's a versatile lens, with an ultra-wide perspective.
Four aspherical elements, a Super Extra-Low Dispersion (ED) element, three ED elements, and Nano AR coatings are all used to maximize corner-to-corner sharpness, while also minimizing chromatic aberrations and distortion.
It also has a 12-24mm focal point length range which is an unusually wide lens.
However, it's fitted with impressive optics to make it remarkably free of the usual types of flaws you'd expect of something this broad.
It's the best real estate lens for Sony A7III and A7RIII.
Pros
Very high center sharpness
Light and compact design
Extremely wide angle of view
Integrated lens hood to block the sun and prevent lens flare
Fitted with a Focus Hold button to help photographers lock focus on images
Dust- and moisture-resistant construction
I like that it can capture wide angles, has a set aperture and is not variable. Mainly because I work with wide angle lenses most of the time and these lenses can even do close-up work if needed.

It's a wide-angle, non-variable aperture lens that is wide enough for most rooms, including laundry rooms and bathrooms.
Cons
Although this is almost meaningless to most photographers, the corner sharpness is not very high
The lens hood prevents filters
It offers no image stabilization
There's noticeable vignetting in its imagery
Distortion throughout the zoom range
The Sony E 10-18mm F4 OSS is an ideal lens for landscape photographers. It is the only ultra-wide zoom lens designed by Sony for its APS-C mirrorless cameras.
A fixed maximum f/4 aperture provides consistent performance throughout the zoom range, as well as allowing improved control over focus position.
The lens incorporates three aspherical elements and a Super ED (extra-low dispersion) glass element for improved clarity and color neutrality by reducing astigmatism, field curvature, coma, and chromatic aberrations.
Additionally, it is equipped with Optical SteadyShot (OSS) image stabilization, which helps to minimize camera shake when using slower shutter speeds while shooting handheld.
Pros
Strong optics which improves a camera's ability to capture images at a distance
Fitted with optical image stabilization
Light and compact design making it easy to handle
Support of front lens filters
Ultra-wide angle of view
Cons
Displays some distortion on images
No dust and splash protection
The Sony FE 16-35mm f/2.8 GM is a fast, versatile wide-angle zoom lens designed for full-frame E-mount mirrorless cameras.
It has a fixed maximum f/2.8 aperture that delivers consistent quality throughout the zoom range in either favorable or bad lighting conditions.
XA (extremely aspherical) elements, two extra-low-distortion elements, and three aspherical elements reduce chromatic aberrations as well as control spherical aberrations to ensure a high level of image clarity and sharpness.
In addition, a Nano AR coating has been fitted to limit ghosting and lens flare, increasing contrast and color rendering in bright lighting conditions.
Pros
Fixed f/2.8 aperture which enhances its ability to capture images in a dim lighting environment
With two Direct Drive SSMs, it provides fast and silent autofocus
Focus Hold button to help photographers lock focus on images
Dust and moisture resistant
Cons
It offers no in-lens stabilization
Due to its field curvature at 35mm images display some edge softness
Some distortion is evident in its imagery
The Sony FE 24-105mm f/4 G OSS Lens is a versatile, wide-angle to short-telephoto zoom lens designed for E-mount mirrorless cameras.
With a maximum aperture of f/4, the lens provides consistent performance throughout its zoom range and also allows increased control over the depth of field.
The optical design employs a combination of four aspherical elements and three extra-low dispersion glass elements to minimize color fringing, distortion, and a variety of aberrations in order to deliver increased sharpness and clarity.
A Nano AR Coating has also been applied to control lens flare and ghosting to ensure increased color accuracy and high contrast when working under bright lighting conditions.
Its versatility is enhanced by an Optical SteadyShot image stabilization system which reduces the appearance of camera shake.
A Direct Drive Super Sonic Wave AF motor provides smooth and quick focusing, as well as feature-rich manual focus control.
Pros
Maximum optical zoom range of 4.4x
Fast and smooth focusing
Optimal image stabilization
Dust and splash protection
Cons
It is quite expensive
There are dim corners when image corrections are turned off
It displays some edge softness at f/4 when capturing images at wider angles
Sony E-mount FE 24mm F1.4 GM
The Sony FE 24mm f/1.4 GM Lens is a quick and flexible lens, with a wide but usable perspective.
It is complemented by a f/1.4 maximum aperture to allow for better control over depth of field in poor lighting conditions. This makes it an ideal lens for landscape photography.
Its optical design employs two XA (extremely aspherical) elements that greatly reduce spherical aberrations for high levels of image sharpness and clarity.
Nano AR coating has also been applied to control ghosting, lens flare and surface reflections, under bright lighting conditions, for improved contrast and color fidelity.
It uses a Direct Drive SSM (Super Sonic Wave Motor) which is fast, silent, and also allows for more responsive manual focus control.
Pros
Excellent balance of size to performance ratio
Smooth, quiet, and fast autofocus
Manual focus ring is linear and nicely damped
Extremely sharp corners
Images show low vignette and distortion due to lens type
Its aperture ring has selectable detents
Cons
Coma performance isn't incredible
There's a bit of focus pulsing in certain backlit situations
It is pricier than some other options
The Sony FE 28mm f/2 Lens is a fast, compact and wide-angle lens for full-frame E-mount cameras.
Its fast f/2 maximum aperture allows selective focus effects and makes it suitable for creating images with shallow depth of field, especially in low light.
Three aspherical elements are incorporated in the design. They include one Advanced Aspherical and two extra-low dispersion elements.
They reduce field curvature, color fringing, and aberrations resulting in high-quality imaging under a variety of lighting conditions.
For quick and responsive focusing, the lens uses a linear autofocus motor and internal focus design.
Additionally, it has a dust and water-resistant structure that makes it suitable for use in unfavorable weather.
Pros
The image quality after corrections is fine
Accurate autofocus
Inexpensive
Wide aperture
Dust- and splash-resistant design
Add-on conversion lenses available
Cons
Distortion and vignettes without corrections are substantial
The image quality at full aperture is not optimal
Close focus is limited
Soft edges at wide apertures
Omits optical stabilization
Sony Distagon T* FE 35mm f/1.4 ZA
The Sony Zeiss Distagon T* FE 35mm F1.4 ZA is a wide angle 35mm prime lens. This is the first FE-mount lens to feature an f1.4 maximum aperture, making it ideal for low-light applications.
With a spherical and "AA" (advanced spherical) lens element combined with renowned ZEISS T* coating, the lens delivers outstanding image resolution, suppresses surface reflections and controls flare.
It is equipped with Sony's Direct Drive SSM (DDSSM) motor, which allows for silent autofocus.
It also has an aperture ring on its lens barrel with two settings: "clicks" for still photographers and "smooth" for moviemakers.
Pros
It is sharp even at f/1.4 with no evidence of distortion
Physical aperture ring
Weather- and dust-resistant design
Cons
Bulky
Expensive
Lacks optical image stabilization
The Zeiss Batis 2.8/18mm is a modern autofocus prime lens that offers the widest aperture available for Sony E-Mount cameras.
It has a complex optical design consisting of eleven elements. Two of them are "normal" glass and the remainder are either aspherical, made from special glass, or a combination of both.
With the Distagon optical design, distortion, color fringing, and other aberrations are greatly reduced, leading to sharp, clean, and color-accurate imagery.
The lens also incorporates a floating element design and enhanced ZEISS T* anti-reflective. This provides consistent performance even when working in difficult lighting conditions.
The lens barrel features an OLED display that highlights the depth of field range and focus distance for rapid recognition of the focusing parameters.
Linear motors are used to deliver smooth, fast, and silent focusing performance to suit both still photography and videography.
Pros
Fully weather sealed
Excellent autofocus system that is fast, quick, and quiet
Incredible center sharpness and resolution over much of the frame
Great microcontrast, color rendition, and rendering
Chromatic aberrations are near perfectly controlled
Sturdy but light
OLED information display
Cons
Moderate distortion
There's evidence of strong vignette at wide apertures
Extreme corners never get quite as sharp as the center
Pricey
Soft edges unless stopped down considerably
Tamron 17-28mm f/2.8 Di III RXD
This Tamron 17-28mm f/2.8 Di III RXD lens is a super wide-angle zoom lens with a diameter of 67mm.
It is extremely compact and lightweight. Its optical design incorporates 13 lenses arranged in 11 groups, including one XLD (Extra Low Dispersion) lens element and two aspherical lenses; they effectively reduce chromatic aberrations.
These lenses feature a BBAR (Broad-Brand Anti-Reflection) coating that effectively reduces lens flares and ghosting.
With a fixed f/2.8 aperture, its edge-to-edge resolution and contrast are high, and its aperture remains fast throughout its zoom range.
The model uses a Rapid eXtra-silent stepping Drive (RXD) stepping motor unit which enhances the autofocus system's performance.
Pros
Beautiful build with thorough weather sealing
Outstanding, silent, fast, and accurate autofocus performance
Good acutance and microcontrast in rendering fine textures
Excellent flare resistance and chromatic aberration control
Images and videos can be corrected with the native lens
It has an excellent price to performance ratio
Cons
Smaller zoom range compared to other options
Pronounced barrel distortion at 17mm
Edge sharpness suffers at wide angles
There's evidence of pincushion distortion when zoomed in
Learn More About Real Estate Photography Equipment