20+ Funny Real Estate Agent T-Shirts
Real Estate Bees' editorial team surveyed the industry's leading real estate agents who shared insight on using T-shirts with realtor-related designs in their  business and for fun. Through this in-depth guide, our goal is to help all realtors, newbies and seasoned alike, conduct their business in more efficient and joyous way, by helping them select and properly use T-shirts for their business and in everyday life.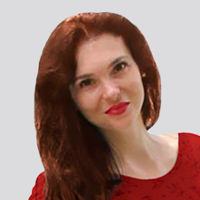 With the help of the experts, we compiled an exhaustive list of various types of T-shirt design ideas for real estate agents. Visiting retailers of the listed products by clicking links within our content may earn us commissions from your purchases, but we never receive any compensation for the inclusion of products and/or services in our consumer guides. Read our editorial guidelines to learn more about our review and rating process.
Table of Contents
Part 1: 4 Types of Realtor T-Shirts
Part 1: 4 Types of Realtor T-Shirts
Do you use T-shirts for your business?
What kind of messaging in a realtor T-shirt design would you prefer for wearing in public (not at the office)?
#1 Funny Realtor T-Shirts
Funny realtor T-shirts would be appropriate for informal occasions such as attending a party, going to a cafe, or going for a walk.
A humorous message can help you express your individuality by showcasing your sense of humor and tastes to others. It can be a good gift for your friends and family members working as a real estate agent.
A funny realtor T-shirt can also bring you more business by letting people around you know that you are a real estate agent. Perhaps, some of them need your service.
Licensed to Sell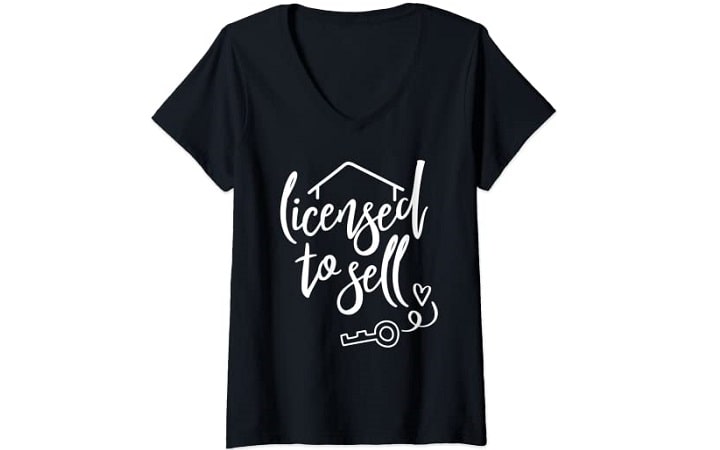 Let's Taco About Real Estate
Warning
I'm a Realtor and a Mom. Nothing Scares Me

I Sell Houses so My Dog Can Live a Better Life
#2 Lead Generating Realtor T-Shirts
There is another possible objective when choosing a real estate agent T-shirt — generating leads. You can have people approach you to ask for your service by showing everyone around that you are a real estate agent.
In this case, the design may or may not be funny. But it should be optimized for real estate lead generation. It's preferable that your T-shirt have:
A clear call to action — otherwise, your potential clients may hesitate or just not get that they can approach you and ask to help them with selling, buying, or renting a home.
Professional graphic design will show your potential clients that you are a serious professional rather than amateur.
Ethical messaging — anything that someone may see as inappropriate decreases your chances of acquiring another client.
Creative design idea — it's best for your T-shirt to be catchy in order to draw attention and make people curious.
Let's take a look at the best examples of lead generating realtor T-shirts available on the market.
T-Shirts for Listing Agents
Top 10 Things to Do when Selling Your House
I sell Real Estate… and Yes, I'm Good at It!
Everything I Touch Turns to Sold
T-Shirts for Buyer's Agents

Need a House? I'm Your Girl

Want to Buy a House?
Accept Me!
T-Shirts for Listing & Buyers' Agents

Ask Me for My Card. I Am a Realtor
This Girl Sells Real Estate
Making Dreams Come True
T-Shirts for Your Kids
You can also give away T-shirts to your other family members and friends to increase the lead flow. This includes your kids. Fortunately, the market offers even child size realtor T-shirts.
Call My Mom. She Is A Realtor
My Mom Is A Realtor
Call My Dad. He Is A Realtor
#3 Neutral Realtor T-Shirts
Some public places may not allow advertising. Having a clear call to action on your T-shirt may be considered as one. You may also be a person who prefers not to look aggressively salesy.
In this case, a more subtle option is to wear a T-shirt hinting that you are a real estate agent without containing obvious advertisement.
Hashtag Realtor
Realtor
Peace, Love, Real Estate
I'll Be There for You
Rockin' the Realtor Life
#4 Custom Real Estate Agent T-Shirts with Your Branding
An alternative to buying ready T-shirts is to order custom-designed ones. This allows you to place your own logo on them. This option is good for branding campaigns. By wearing branded attire, you and your real estate team or real estate brokerage members can increase brand awareness among your local community.
Another use for branded T-shirts is having your colleagues wear them in the office as uniform. This will contribute to your team building efforts making the employees feel like a team. This will also make your office look more professional to clients and partners visiting it.
To order branded T-shirts, get in touch with your local printing companies for real estate agents. They will consult you on various options and rates as well as suggest professional design ideas.
How could a realtor use a T-shirt for business?
Realtors could use T-shirts with real estate messaging for engaging with potential clients or promoting the business. Messaging could be simple yet eye-catching, or utilize humor as a conversation starter. T-shirts with unique messaging allow realtors to stand out, particularly during networking events.
It can be used for engagement. However, in my opinion, the 'Ask Me for My Card' is passé and a no-no; not to mention, lazy. I don't wait for anyone to ask me for my card. I engage with them and get their information, so I can be in control of keeping in touch with them, and not wait for them to call me.

I think the other shirts are more subtle and engaging at the same time. They make me synonymous with real estate in a more inconspicuous way, and can use humor (my favorite) as a means to start a conversation.

Even just wearing branded clothing gets people talking to me, which is cool. Also, it's just what I wear when I'm working. Humor is a great way to connect.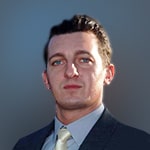 Professional realtors and brokers can use T-shirts for business in different ways, depending on their goals. Realtors interested in using T-shirts for extra promotion should consider the purpose of the shirt. Is the T-shirt intended to increase brand awareness, or encourage conversation while out and about in public?

I think a unique and well-designed T-shirt can be used by agents and brokers during networking events or even for everyday use. Real estate T-shirts should include an effective call to action intended to get the conversation started.
A T-shirt is literally a walking billboard. What is better advertising than wearing a shirt that says you are a Realtor, and that you can sell/buy a home for anyone you walk by? This is the best way to hit clients outside of your social circle.

With social media, everyone that follows you there already knows you're a real estate agent. Now think of all of the places you can wear a shirt: on a trail, the grocery store, etc. You are walking by hundreds of strangers that don't know anything about your business. You can tell them with a shirt.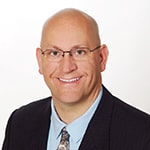 We have only been wearing embroidered clothing of just our logo. However, a T-shirt with a funny question/statement that leads someone to strike up a conversation would certainly be to our advantage.

Certainly clean, appropriate and vetted language should be used, especially to keep with brand standards of the brokerage. Fairs, business after hours, and general networking social events would be great opportunities to wear such a shirt.
The most important thing for a Realtor is that others know who we are and what we do. Not only would I wear catchy and fun T-shirts that give a clear indication that I sell real estate, but I would give out swag to friends and family.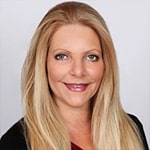 I have definitely thought about using them at the gym, or while I'm out in a casual setting, such as a grocery store. T-shirts that use messaging are a great way to spark a conversation.
Real estate agents can use T-shirts to promote their brand and create conversation when out and about.
We put info about our target market (lake dwellers in our case) then put our logo at the bottom. People like the message and put up with the logo.
What kind of a T-shirt design could be inappropriate in certain situations?
For realtors, messaging with innuendo of any kind is not an appropriate design to use for a T-shirt. Politics, religion, and messaging that discriminates against certain types of people, should be avoided as well. Unclear or obsolete messaging isn't a good design, too, for a realtor T-shirt.
Half of the T-shirts I see out there are what I might consider inappropriate in many situations. But in this circumstance, I could even see anything hitting someone over the head with real estate as inappropriate (like the 'Ask Me for My Card' messaging).

I've seen T-shirts which have said 'Sex, Drugs and Real Estate', for example, or 'Keeping S**T Real – Estate'. I don't see them as appropriate in any type of professional situation, but that's also possibly just me. Either way, they're not appropriate, unless I happen to be at a concert.
Anything that can be viewed as inappropriate in any other situation can be viewed as inappropriate on a T-shirt. Same mindset as social media: if you wouldn't wear it in front of your grandmother, you probably shouldn't wear it in front of anyone else.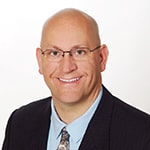 If the humor includes innuendo of any kind, mentioning any type of ethnic culture, or politics of either persuasion, then I would not wear that.
Any messaging that includes political, religious, or sexual content is inappropriate. Subtle sexual innuendo almost always has a place in marketing, though nothing too hot and heavy.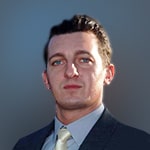 Any T-shirt design discriminating against a protected class would be tasteless and inappropriate in all situations.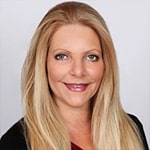 You don't want to use anything that wasn't a clear message, or information that might get outdated.
Anything political is inappropriate for a T-shirt design.
8 Ideas for realtor T-shirt designs from the experts
Instead of buying ready T-shirts, you may want to use local printing companies' services for real estate agents. Let's get a few design ideas and inspiration from our experts.
This whole subject is particularly close to my heart. When I was just a few years into owning my brokerage, I designed the shirt 'Rogers Healy is my REALTOR'. These shirts were designed as a copy of the popular 2000's shirt 'Jesus is my homeboy'.

I distributed the shirts to literally everyone — my friends, clients, friends of friends, fraternity/sorority organizations. I also happened to pass along the shirt to one of my family friends in Los Angeles, who happened to be friends with Britney Spears.

Well, Britney ended up wearing the shirt in a photo that appeared in People magazine. Talk about going viral before social media even existed.
We are the Good Life Group, and we sell houses on Lake Lanier. So our T-shirts say, 'Livin' the Good Life on Lake Lanier'.

It reinforces our brand but also has a message that our target market loves.
Realtor T-shirts with funny messaging promote what real estate agents do in a wholesome yet humorous way.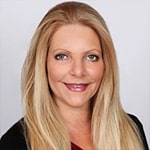 I would like my team logo on the front and a conversation starter, such as 'Ask Me About Real Estate', 'Do You Need Help with Real Estate?'

I wouldn't say 'Ask Me About Your New Home' because I think it might appear I only work with buyers.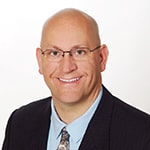 'Thinking of Mooooving?' (picture of a cow on a fence) 'Then Get Off the Fence and Call Me!' (insert realtor name).

It's clean, funny, and not derogatory toward any class.
I have seen lots of great ones like 'Realtors Need Closure', 'YOLO – You Only List Once', etc.
Messaging that utilizes pop culture trends or everyday staples are classic realtor T-shirt designs.
Food and drink amalgams are always fun. Anything that pulls neutral pop culture trends into the messaging will work. And of course, professional straightforward logos are timeless.
Whether or not you have a humorous idea, the main and basic elements that work even on their own are your logo and call to action.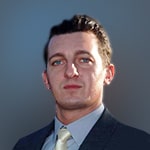 Easy-to-understand T-shirt designs can be effective. I like a simple shirt with a solid call to action that complements the company culture, mission statement, and brand.
I simply like to use my own logo for the team. It enforces our great brand in the area.
3 Expert Tips on Using Realtor T-Shirts for Business
1. Know When Wearing a Realtor T-Shirt is Appropriate
There are occasions where a realtor T-shirt is fine to wear, like in the street, to generate leads. However, on appointments with people who are already your clients or business partners, this may be considered unprofessional.
Additionally, read what our experts say about real estate agent dress code in our guide to realtor supplies.
Generally speaking, there's a good balance between engagement and crossing the line into inappropriate. We won't wear T-shirts on an appointment, of course, so it's already going to be a more casual type of meeting to begin with.

But if we engage too much, we cross the border into unprofessional, and there's no way back from that, in my opinion.
T-shirts should not be worn "on the job", i.e., to an appointment. But they are great during casual occasions, and always great as handouts to others.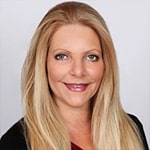 You can be cute and clever. However you need to keep it professional.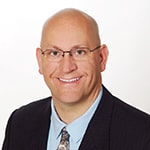 I do see a lot of our competitors giving away branded T-shirts to their closing party as a gift, and then they are wearing them around town on the weekend.
2. Keep Your Messaging Simple but Catchy

T-shirt messaging should be short but sweet, and pack a lot of punch. Company logos and badges, despite being simple, could still attract attention.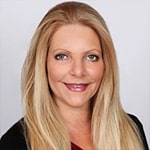 Our name badges are conversation starters, so even if you just have a T-shirt with your company name on it, people will be curious to ask how the market is doing.
DO IT. Be smart about what you say. Something as simple as your logo, your social handle, or your phone number can go a long way.
3. Look For High-Quality T-Shirts

Don't scrimp on your budget when on the lookout for realtor T-shirts. Always choose high-quality shirts with good texture and material that won't look cheap to your potential clients.
The cheapest T-shirt is not always the best choice. We invest in wick-away workout shirts (we found them on sale), and they have also become our clients' favorite shirts.