4 Best Tablets for Realtors in 2022
Real Estate Bees' editorial team asked a few industry-leading real estate agents to share their expertise on the best tablets for realtors to help our readers make a more educated purchase decision when shopping.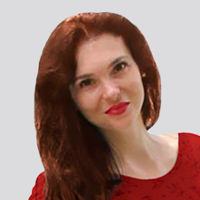 With the help of the experts, we ranked the most popular tablet computers used by real estate agents from best to worst and described their features, pros and cons. Visiting retailers of the listed products by clicking links within our content may earn us commissions from your purchases, but we never receive any compensation for the inclusion of products and/or services in our consumer guides. Read our editorial guidelines to learn more about our review and rating process.
What is the best tablet for realtors? Read on to choose the best tablet for real estate agents according to your needs and budget.
Experts' Choice Breakdown for the Best Tablets for Realtors
What tablet do you use for your real estate business?
Tablet Highlights
Multi-touch screen
High display quality
Fast Wi-Fi connection
Long battery life
Fast connection to external storage, displays, and docks
Compatibility with other Apple products
Good antivirus protection
Portable design
Apple IOS operating system
Top-notch performance (RAM, CPU, storage)
Support for Apple Pencil
Works Best For
Listing presentations
Client meetings
Pros
Easy to carry around
Simple and efficient to use
Reliable
Big screen display
Apps are easily downloaded
Compatibility with other Apple products allows seamless communication
Good customer support (online and phone)
Equipped with superior antivirus firewall and protection
Convenience of writing on the Notes app that easily converts to text
The Apple iPad Pro comes equipped with all the best features that any tablet user could ever want.
For the experts we surveyed, this device stands out for its simple and user-friendly design. This makes it a reliable tablet to carry anywhere.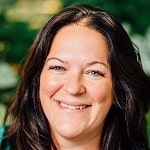 This device is big enough for clients to see the comparable properties during listing appointments, but small enough to carry around. I like that it is very reliable.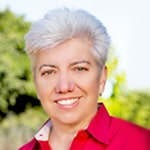 I do my listing presentation on the iPad Pro and then walk my clients through the listing agreement right there on the screen.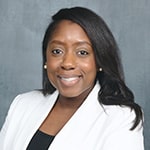 The Apple iPad Pro is simplistic and easier to carry. It allows you to work mobile without missing a beat.
It's an easy choice for Apple users because of its seamless integration with other products under the brand.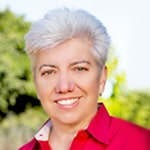 I've lived in the Apple environment since 1995. Over the years I've found that jumping out of it is just painful.

The Windows environment doesn't provide the usability or the safety that I get with Apple products.

I've been exclusively Apple for probably 10 years now. Jumping around just wasn't worth it.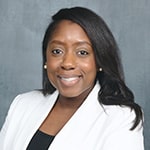 The device is compatible with other Apple products which allows me to communicate seamlessly.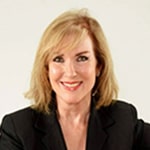 The ability to easily interchange and interact with all my Apple products is so incredibly easy and efficient.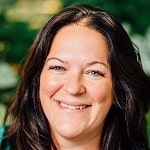 It connects with my computer and phone so seamlessly.
Another notable feature is that it allows users to write on the Notes app, which makes it easy for those who want to quickly note down any important client information.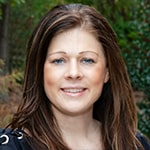 I wanted a tablet I could write on and not just type. The iPad Pro has a feature that you can write, right in the Notes app.

It's a great paperless option for taking notes when meeting with clients. I love that it's super convenient and converts to text whatever you write down.
Apple iPad Pro's integration support for other apps is also unparalleled.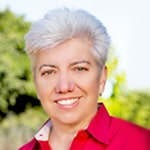 Docusign doesn't quite have the technology right currently, but there will soon be a point where clients can use my iPencil to sign right there at the listing appointment.
Integrated with top-notch antivirus protection, this device provides peace of mind to its users.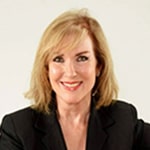 The fact that Apple products seem to have the best antivirus firewalls and protection already equipped is a huge relief for me.
Having a superior customer support system is also a great bonus for users.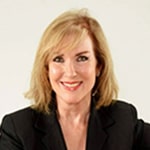 The added benefit I feel Apple gives in both its online and phone support keeps me reassured in case of any upcoming issues that may occur.
Cons
Difficult to create content
Low battery life
Device doesn't easily connect for charging
Using some apps could be difficult
While being the most sought-after tablet for real estate agents, the Apple iPad Pro does come with a few imperfections.
For one, users may find it a bit challenging to create content, which is otherwise easier when done on a laptop or a desktop computer.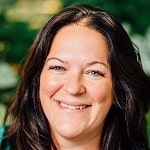 It is a bit difficult to create content like a newsletter because it is an iPad and not a computer.
While some agents find its battery life satisfactory, some aren't as impressed.
For some of the experts we surveyed, they think the iPad Pro's battery life isn't long enough for whole-day activities, especially when they're with clients.
The device also doesn't quickly charge when on the go.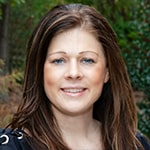 The battery dies fairly quickly. This isn't great when you use it all day and have meetings with clients.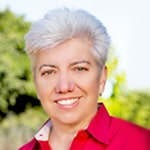 The new USB-C doesn't connect to my car for charging on the go.
Some apps couldn't be viewed and used easily.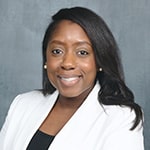 The apps are similar to those on mobile devices versus the computer. This can be challenging to view when you're not in the office or can't access via the web page.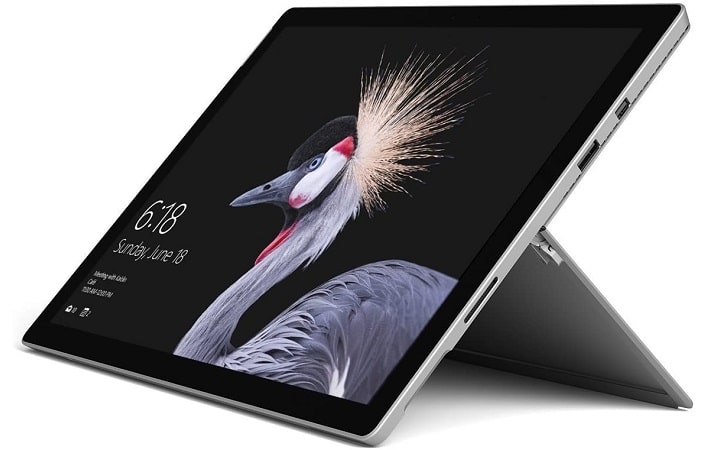 Tablet Highlights
Can be used as a tablet or a laptop
Compact and portable design
Backlit keyboard
Top-notch performance (RAM, CPU, storage)
Windows 10 Professional operating system
High display quality
Excellent battery life
Works Best For
Listing presentations
Client meetings
Marketing materials
Studying

Pros
Fast
Versatile
Dependable
Lightweight
Compact
Stunning display
Easy to use and carry anywhere
Compatibility with real estate programs
Can run two additional displays
The Microsoft Surface Pro isn't as popular as its Apple counterpart.
However, real estate agents find this device the most suitable to use when running real estate programs or doing most everyday tasks.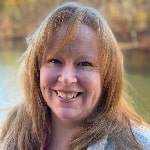 I am an Apple girl through and through. However, to be most compatible with 'most' of my clients, whether customers or strategic partners, I find the Surface Pro to be the most effective.

My local college where I take classes isn't set up for Apple, so it's a challenge to use that suite of software. And, quite frankly, there are A LOT of people who do not like Apple.

Microsoft products, on the other hand, are a game changer, especially in terms of maximizing productivity.

It works fast, and the keyboard comes with a backlight. It is super easy to use and lightweight.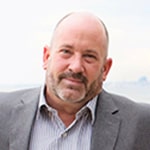 I like its clear and bright colors. It's easy to use and travels well with my other marketing materials. It is a great computer for what I need at presentations when utilized.

I had purchased three others through the years for my kids for school with great results and dependability.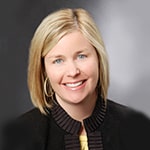 I am a huge fan of the Surface Pro because of its size, weight, and most of all, I feel it is the most user-friendly with real estate programs out there.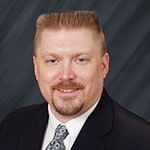 It's portable, lightweight, and powerful enough to do everything I need it to do. For all this machine does and what it costs, it gives the most bang for the buck.
The Surface Pro doesn't come with a large display yet it packs the right punch for when agents need to be effective and productive even on the go.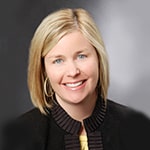 This is not the computer I would use to present to someone in their home just because the screen is not as large, but most people today do not want to gather around any screen together.

I give them a hard copy, so despite its small screen, the Surface Pro is perfect for my day-to-day real estate work.

Honestly, I am just not an Apple tablet fan from a weight and size perspective.

Most agents are on the move, so the Surface Pro is compact, easy to use, and I have had zero issues with service.
The Surface Pro is also versatile, making it the ultimate multitasking device.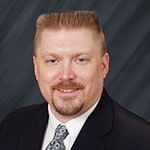 By adding a screen or two, it becomes a versatile multitasking tool as well. Since I travel a lot, it's perfect to take in a backpack yet powerful enough to run two additional displays.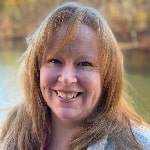 It can be used in laptop or tablet mode.
Cons
Small screen
Screen is a bit too touch-sensitive
As powerful as it may seem, the Microsoft Surface Pro doesn't come with a large display. This could prove difficult when presenting to clients.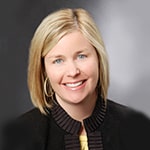 I would say the con is based on the size of the screen. I thought it would not be easy for a client to look at the screen.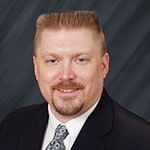 It's a little small for my eyes, but the addition of large external displays takes care of that.
Its screen is a bit touch-sensitive as well.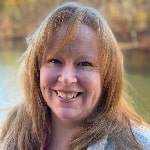 I sometimes forget the screen is interactive and mess up my documents. Otherwise, it's perfect.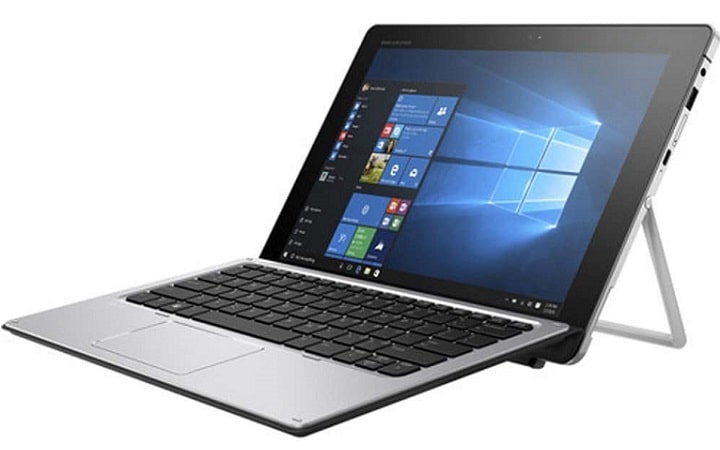 Tablet Highlights
Top-notch performance (RAM, CPU, storage)
Good battery life
Windows 10 Professional operating system
High display quality
Works Best For
Listing presentations
Client meetings
Pros
Excellent storage
Good warranty
Great customer service
Reliable
Easy to use
The HP Elite tablet is a dependable device for running a real estate business. It brings to the table essential features that agents need to keep them efficient in their job.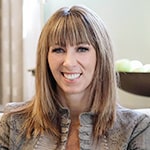 HP Elite truly has everything I need to run my business and keep track dates seamlessly. I never lose documents, and it has tons of storage for all my client files, etc.

It's very easy to use as well. I find the more technical devices seem to have more issues.
This device also comes with good warranty and excellent customer support.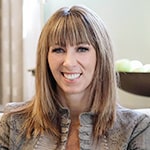 I have always trusted HP and continue to buy them when needed. It is my trusted go-to when it comes to computers, offering great warranty and customer service.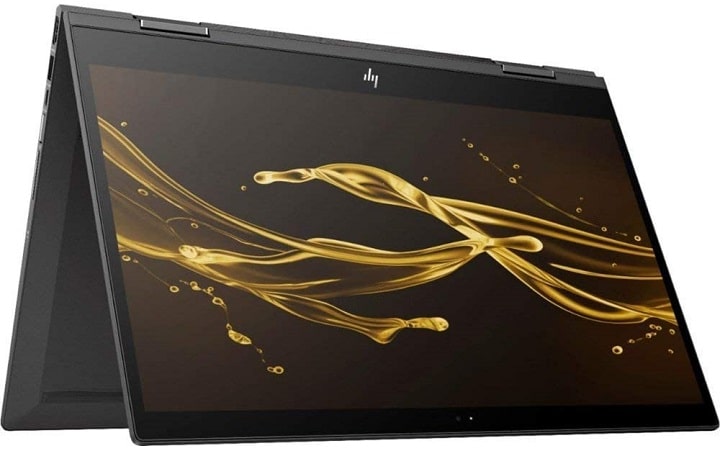 Tablet Highlights
2-in-1 device (tablet and laptop)
Top-notch performance (RAM, CPU, storage)
High display quality
Windows 10 Home operating system
Superior design
Expanded storage
Works Best For
Listing presentations
Client meetings
Pros
Versatile device that can work as a tablet or a laptop
Reliable, especially when on the go
Flexible
HP Envy is a 2-in-1 device that agents will find very useful and versatile when on the go.
This is more of a laptop than a tablet. But it's a good solution for those who prefer desktop software and need a compact device with a touch screen.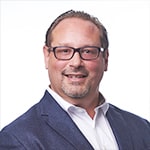 It's not only a tablet with a screen that flips around. It's also a touch screen laptop with any/all your software needs for being "on the road."

I prefer to have as many options and flexibility with my computers/tablets, and this device was the best I could find. I'm very happy with it.
Cons
No automatic internet connection
For a device that should have been the ultimate tablet for people on the go, HP Envy shows lackluster performance when it comes to internet connection.
This won't sit well for agents who need to be online whenever and wherever they may be.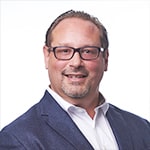 Compared to my iPad, HP Envy doesn't automatically connect to cell service/internet access. I need to bring a jetpack modem to alleviate this one drawback.
What Is a Better Device for a Real Estate Agent — a Laptop or Tablet?
Tablet
A tablet computer is more ideal for agents who want a device that can be used quickly.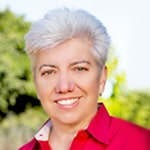 I think an iPad is better simply because it's quick. You can easily open up your presentation when needed. If you're fiddling around booting up a computer, you're losing your audience.
Laptop
A laptop is preferable when agents need to show their clients good property photos on a larger screen.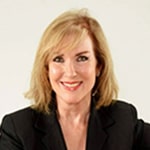 Laptop is an absolute for all intents and purposes. You can actually go without the tablet. It can be helpful when showing clients on a larger screen clearer photos, etc.
If you prefer a laptop over a tablet, read our buyer's guide on the best laptop computers for real estate agents, which compiles reviews, comparison, and insight from industry experts surveyed.
Both
A majority of the experts surveyed believe that it is best to have both devices. Each device has its own strengths depending on the work that needs to be done.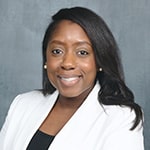 Definitely both a tablet and laptop. Tablets are good resources when you are away from the office and on the go.

The screen and keyboard on a laptop is needed for larger projects or tasks that require more screen time.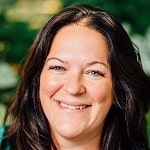 You have to get both because you need them for different things. As laptops become more sleek and light, however, I think that tablets may become less useful.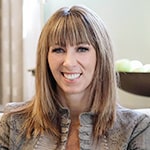 I have both. I use a tablet for on the go and appointments, and a laptop at home. That way I can access everything I need no matter where I am.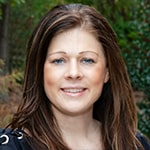 I use both. A tablet is great for on the fly because it's light. A laptop is a bit bigger and can be used for backend projects.
It Depends on the Use

For some experts, it ultimately boils down to personal choice and the efficiency level of the device.
Agents can get either a laptop or a tablet, or both, depending on their needs and the demands of their job.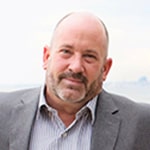 If you have a laptop with a 17″ screen, ANYTHING you show is going to look fabulous.

But if that is all that you use that computer for, save your money and buy a great tablet with a nice screen size. Use it exclusively for presentations and remember to update it!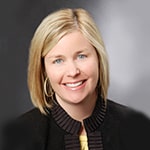 Honestly, it depends on how you plan to use it. I know a lot of agents who show property with an iPad. We don't. Ultimately it is whatever works for you more efficiently.
How to Choose the Best Tablet Computer for Real Estate Agents
#1 Know Your Needs First
Before purchasing, you should keep in mind what you need the device for and which features work best for all your tasks.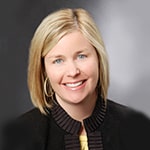 I would analyze what you want to do with it. Will you use it to give presentations? Are you going to use it to work at home or at your office?

I personally like a desktop at home, and at my office, I use my Surface Pro. When I travel or move around my house, I take the Surface Pro.

If you use it for more photos and graphics, an Apple product might be more for you. I am more about the business side of things, so the Surface Pro was my choice.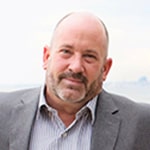 It really is all in how you set it up and use it. My camera for listings is exclusive for LISTING PICTURES.

If you junk up ANY computer with games and leave it vulnerable for virus issues, the more likely you will never use it in fear of something not showing up when needed.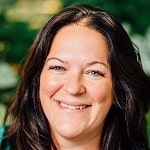 Know if you want to create or consume more content. You should also take into consideration what operating system you are more used to.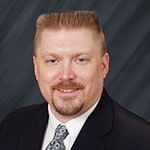 Know what you need it for and shop for that. If you use an iPhone, get an Apple iPad. If you use an Android, get a Windows-powered tablet.
#2 Carefully Inspect the Specs
When you know what you'll need the tablet for, it's only logical to look for one with the right specifications that get the job done.
The right device has the perfect combination of design and technology at a reasonable price.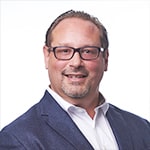 When selecting a tablet computer, you need to consider the following: price, size of the screen if you are using it for presentations with clients, battery life, other computing software needs, and any other attributes that are important to you.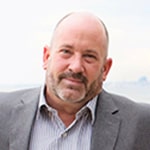 You need to WOW the client right from the front of your time. Great color/resolution and "bigger" screen will give a fabulous first impression.
#3 Pick an App-friendly Tablet
Choose a tablet that works well with any apps or tools you're using.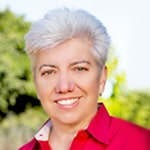 Make sure that whatever tools you are using work properly with the tablet you're considering.

Back in the day, I couldn't use my MLS on my home computer and had to buy a separate computer to use for business.

When they finally understood that 18 million people a year were buying Macs, they got that worked out.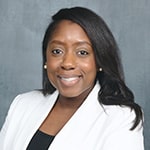 The best tablet to choose is one in which you can easily access the tools and resources that you would on your actual computer. This will allow you to work seamlessly on the go.
#4 Go for a Universal Device
Get a tablet that can be connected easily to any type of external hardware.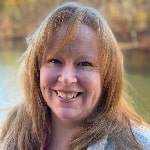 Get something that is as universal as possible. I was able to purchase an additional charger for the office for under $100, and it is not an off brand.

Apple off brand products typically do not work as expected or die after a few months.
Learn More About Essential Supplies for Real Estate Agents
Real Estate Bees, in conjunction with a number of leading industry experts, created comprehensive consumer guides for various real estate agent supplies.
These guides are designed to help newbies, as well as seasoned realtors, select the best equipment necessary for their day-to-day real estate business activities.
Browsing through these guides will give you ideas about useful items that could help you achieve higher efficiency at work.
Our guides will also help you select the most optimal products on the market according to your personal needs.
__
About the Author:
Oleg Donets is a serial entrepreneur, technology and digital marketing strategist with a solid track record. Since 2013, he has been successfully helping numerous startups and established companies from a wide range of industries to launch, grow and scale their businesses by utilizing his innovative technology solutions and progressive marketing strategies. Oleg is a founder of Real Estate Bees, a cutting-edge technology & marketing platform for the real estate industry. Oleg is also a proud business mentor at SCORE, the nation's largest nonprofit organization and a resource partner of the U.S. Small Business Administration.