8 Best Cold Call Centers for Real Estate Investors Compared
Real Estate Bees' editorial team asked a number of industry-leading real estate investors to share their expertise on the best cold calling services for real estate investment business to help our readers make a more informed decision when choosing a service provider for their needs.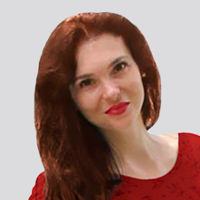 With the help of the experts, we identified the best cold call service providers for real estate investing business and evaluated them based on critical factors that are important for real estate investors. We never receive any compensation for the inclusion of products or services in our articles. Read our editorial guidelines to learn more about our review and rating process.
Survey: Which cold calling service do you use for your investing business?
HIRE COLD CALLERS
REVA Global is a virtual staffing company created by Bob and Beth Lachance. The company offers a variety of virtual assistant services for real estate investors.
This includes administrative virtual assistants, marketing virtual assistants, medical virtual assistants, text messaging services, real estate inside sales agents, and cold calling services for real estate investors.
What They Offer
Lead qualification: They vet contacts to assess their motivation and collect information to pass on to you. Each caller has to fill out a lead sample form that details owner contact information, property details, property condition, follow-up instructions, and other notes about each lead.
Consistent follow up and lead nurturing.
Pros and Cons
Pros
Highly trained professionals: Their team of cold-calling virtual assistants consists of college-educated individuals with excellent English proficiency.
Virtual assistants are put through a 4-week real estate VA training program.
Their cold calling services are cheap compared to other cold calling services for real estate investors.
Cons
Virtual assistants are based in the Philippines.
New clients have to pay a setup fee of either $99 for low plans or $495 for the highest plan.
Pricing and Packages
10 Hours per Week
It comes at $147/week, with a one-time setup fee of $99. You'll be calling your lists, and skip trace is available if you want to add it on.
You'll also get an estimated ~2 hours of cold calling per day.
20 Hours per Week
It comes at $287/week, with a one-time setup fee of $99. You'll be calling your lists, and skip trace is available if you want to add it on. You get an estimated ~4 hours of cold calling per day.
For each of these packages, there is a minimum billing period of 4 weeks monthly. It means you must pay for at least 4 weeks upfront per month.
The condition is set so that the inside sales agents have enough time to complete the marketing responsibilities assigned to them.
Dedicated VA Package
There is also a Dedicated VA Package that gives you 20 to 40 hours per week. It comes with a setup fee of $495/week, and the pricing is not fixed.
Pricing is negotiated during a strategy session with the REVA team.
Expert Insight
What do you like about this service?
Trained and vetted real estate virtual assistants with experience.
What do you dislike about this service?
No VA will be able to communicate and persuade as well as an in-house, local representative.
Fiverr Cold Calling Services
HIRE COLD CALLERS
Fiverr is one of the leading freelance markets in the world, and being a virtual assistant is one job that appeals to many freelancers.
Hence, Fiverr is another platform real estate investors can use to get virtual assistant services. Cold calling is a category under the virtual assistant business category on Fiverr.
There are hundreds of freelancers that offer cold calling services and real estate appointment setting service on Fiverr, all at different prices and with different service offerings.
What They Offer
Access to a large pool of freelance cold callers and virtual assistants.
You communicate with VAs directly and detail your requirements.
Aside from outsourcing real estate cold calls on Fiverr, some Fiverr cold calling service providers can also help with real estate skip tracing and qualifying leads.
Pros and Cons
Pros
The cheapest cold calling services for investors: On Fiverr, you can get cold calling services from as low as $15/hour.
Wide range of service offerings: In an effort to make their gigs more competitive, many freelancers offer bonus services.
You have full control over the process. You can view each caller's reviews to assess their skill.
Cons
The biggest downside to Fiverr is that there is no assurance on the quality of service provided.
It can be cumbersome to use and requires quite a bit of time to find high-quality freelance cold calling experts.
Working with freelancers on Fiverr sometimes produces more hassles than working with an established cold-calling company specializing in real estate.
Pricing and Packages
Pricing varies based on the freelancer that you opt to work with.
Expert Insight
What do you like about this service?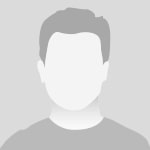 I can work directly with the freelancer to custom-target my campaigns.
It saves me time so I can focus on closing deals.
What do you dislike about this service?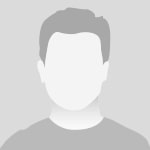 Sometimes it's difficult to manage people and work around their schedules and availability.
The cost, and there is somewhat of a loss in messaging and control.
Upcall is an engagement platform powered by humans that also operates as an API.
It is designed to help sales and marketing teams do phone calls, emails, and text message marketing for real estate investors at the right time with the right message.
Upcall offers both texting and calling services for sales and marketing teams, including real estate investors.
Their technology-driven system helps real estate investors start up conversations with prospects and follow up on qualified leads.
In recognition of being one of the best cold calling services, Upcall was listed as one of Clutch's top Voice Services Companies in 2021.
What They Offer
With Upcall, you can choose from a long list of lead sources as part of their call center services for real estate investors.
Their real estate call center services include custom follow-up sequences after the campaign has begun. They track all the calls in real time, so it's easy to see how your campaigns are doing and optimize them accordingly.
Pros and Cons
Pros
Integrations: Upcall integrates efficiently with your workflow as its integration with over 1,000 software is made possible through Zapier. You can create custom workflows to automate your processes and get more done in less time when you integrate with other applications on Upcall.
High efficiency level: The call agents make the calls within seconds of registering your leads, so you can focus on other tasks in your day-to-day schedule.
Additional services: In addition to cold calling and lead generation, Upcall offers services such as market research, lead prequalification, and lead qualification.
Cons
Customers have no control over the call agents assigned to them by Upcall. Therefore, it may happen that a customer may be assigned a call agent that does not meet their needs or preferences.
Using Upcall requires a level of IT knowledge from the client as the software is not beginner-friendly.
Pricing and Packages
The Standard package includes email/text drip automation, real-time dashboard, and a custom call script.
The call attempts per lead stand at 5-10 call attempts per lead, and the volume-based pricing for each lead is $3.5-$7.5 per lead.
Also, the maximum number of users allowed on the standard package is 5.
The Reseller package includes everything in their Standard package, plus multiple sub-accounts, REST API access, and other benefits.
They include a custom call drip sequence, inbound voicemail, and logic decision tree.
The number of call attempts per lead is customizable, as well as the volume-based pricing for each lead. The maximum number of users allowed on the Resellers package is 10.
The Enterprise package is designed for high-volume real estate investors. It includes everything in the Reseller package, plus custom technical implementation, international campaigns, and Service Level Agreements (SLAs).
HIPAA compliance, customized Q&A scorecard, and team calendar are also key features of the Enterprise package. For both reseller and enterprise packages, customers have to request a quote from the company.
Jason Hubley is an expert in outbound marketing, inbound customer service, and back office processing.
In 2017, he created Call Motivated Sellers as a way of capitalizing on his expertise. The company's mission is to help real estate investors generate motivated seller leads.
What They Offer
Lead qualification: Call Motivated Sellers can help you filter out bad leads from motivated sellers by focusing on those details that will make the difference between a potentially good deal and waste of time.
Premium lead generation service: On top of offering regular lead generation service, Call Motivated Sellers also offers Premium Lead Generation Agents who are required to have at least five years of sales experience before they are trained to the company's standards.
Texting agents: Call Motivated Sellers now offers texting service agents who are specifically trained for texting campaigns.
Cold-calling scripts: If your motivated seller phone call script sounds tired, Call Motivated Sellers offers fresh insight for rewrites. You can even provide them with a clear description of your ideal qualified lead and they'll write the script themselves. They have a team of professionals dedicated to making your script sound great.
Pros and Cons
Pros
Accent neutral agents: The callers employed by Call Motivated Sellers are usually pre-screened for accents.
Bilingual callers: Call Motivated Sellers utilizes agents who are bilingual in English and Spanish. This means that you do not have to worry about language barriers when communicating with sellers of Hispanic descent. Spanish is the second most spoken language in the United States, so this is an added advantage.
Pre-qualifying leads: Their dedicated cold callers will start your contact with a script designed to qualify them. Then, when they seem like a good prospect, they introduce you and your business to them.
Cons
Call Motivated Sellers is not cheap. You can expect to pay $22/hour per caller. And the service has a minimum of 20 calling hours per week, making it quite expensive especially if you are just starting out with your business.
Pricing and Packages
Call Motivated Sellers' real estate cold calling virtual assistants charge an hourly rate of $22 per hour per caller.
The minimum number of hours you can have per week is 20 hours, however, they recommend 40 hours per week.
Customers are also required to commit to 12 weeks of calling. In this way, clients can evaluate the full experience and results of their services before making a decision about continuing to work with them.
Flatworld Solutions is a global corporation offering IT, business consulting, and outsourcing services.
They have offices in India, the Philippines, the US, and the UK where they operate call centers that provide services to a wide range of industries, including real estate, architecture, and engineering & construction.
What They Offer
Flatworld Solutions offers a wide range of call center services, from inbound to outbound and telemarketing.
Real estate cold calling services are a part of the telemarketing services they offer. These are their offerings:
Lead generation: Flatworld will help identify leads and pre-qualify them, so that you can focus your efforts on only the most relevant leads.
Cold calling scripts: They have scripts in place, so that you don't have to worry about what to say if you engage in cold calling.
Telephone prospecting: Flatworld automates the entire process of finding and contacting suitable prospects, so you no longer have to do that work manually.
Pros and Cons
Pros
Flatworld Solutions uses a variety of CRM and sales tools to help increase the efficiency of their solution.
They're an organization that's been certified as ISO-compliant, which means they adhere to quality assurance and quality monitoring processes such as call recordings.
Flatworld Solutions' services are flexible and affordable. You don't need to pay for all their services at once — you pay based on the features you choose.
Cons
You don't have control over the call agents assigned to you by Flatworld, so you may be restricted in your control of the process.
Pricing and Packages
Flatworld Solutions offers cold calling for real estate investors starting at $8-$10 per hour. You can also use a call center staffing calculator on their website to get a quote for your specific needs.
Just input the service type, average handling time (minutes), and headcount required, and the staffing calculator will develop a quote for you.
ExpertCallers, another leading call center for real estate investors, is part of the companies owned by Flatworld Solutions, a leading global call center and outsourcing service provider.
ExpertCallers offers both inbound and outbound call center services. With their 2,000 agents across 3 continents, they are able to serve a global market.
What They Offer
ExpertCallers delivers call center services to businesses across different industries, including real estate investors.
They offer inbound and outbound call center services to real estate investors. They offer similar services as Flatworld Solutions, including lead generation, appointment setting, and chat support.
Pros and Cons
Pros
ExpertCallers offers an extensive range of services that extend beyond cold calling and lead generation for real estate investors. They also help their customers schedule appointments and provide chat support.
Their VAs are experienced, working with clients across the world.
Cons
You have no control over whom they assign to you. They may assign sales agents randomly, which can cause delays in your work.
ExpertCallers cannot be integrated with other software tools due to its lack of APIs and third-party integrations. This means that you have no way of integrating it with other tools such as real estate investor CRMs or calendar tools.
Pricing and Packages
Depending on your needs and budget, you can choose from a range of options starting at $8-$10/hour.
They offer a variety of pricing structures — from a one-time project to monthly recurring contracts.
They tailor their rates to each client based on these factors: call volume, the complexity level of the project, duration of the contract, and experience level of call center agents.
REVAS is a virtual assistant service provider headquartered in Cincinnati.
They were founded in 2013 by Marshall Hatfield, who wanted to provide real estate investors and agents with a way to outsource every outsourceable real estate task.
Part of the services they offer includes real estate investor and commercial real estate telemarketing, i.e., cold calling and lead pre-qualification.
Their virtual assistants can also comb through databases and find motivated sellers as well as potential buyers for clients.
What They Offer
They help their clients run telemarketing campaigns. REVAS also offers a variety of virtual assistant services, which can help you maximize the efficiency of your business.
Their Virtual Assistant platform can help with:
Property lead list building
Property research and comps reports
Lead follow up, appointment setting, and calendar management
real estate wholesaling CRM software administration and support
Pros and Cons
Pros
They have a wide array of past clients, including Berkshire Hathaway HomeServices.
Various additional services useful for real estate investors.
Cons
One of the biggest cons is that you don't have control over the VAs assigned to you. This means that the VA you get may not be the right fit for your company or product, which can lead to poor performance and low sales conversions.
Another downside is their cold calling script is not custom-made, hence it doesn't fit into every situation.
Finally, there is no real-time monitoring of the telemarketing campaign unless you keep close tabs on it. This can lead to wasted time and resources if something goes wrong with your campaigns such as incorrect contact information or no response from leads.
Pricing and Packages
There are four packages on REVAS, and they are:
40 hours which comes to $960 monthly for US-based VAs and $400 for overseas VAs. This package is 10 hours per week and an estimated 2 hours per day.
80 hours which costs $1,760 monthly for US-based VAs and $720 for overseas VAs. The package consists of 20 hours per week and an estimated 4 hours per day.
160 hours which costs $3,200 monthly for US-based VAs and $1,280 for overseas VAs. This package is 40 hours per week and an estimated 8 hours per day.
320 hours which costs $5,760 monthly for US-based VAs and $2,240 for overseas VAs. This package is 80 hours per week and an estimated 16 hours per day.
Expert Insight
What do you like about this service?
Being able to have someone else warm up leads allows me to only deal with serious leads. This saves me sooo much time!

I don't have to dial through 1000s of numbers and no's. Instead, I get to talk to parties that are serious about moving forward. It also allows me to focus on other tasks while they lead-generate.
What do you dislike about this service?
The language barrier can sometimes be an issue. They don't always know when someone is being sarcastic, and it's a challenge for them to sway from the scripts.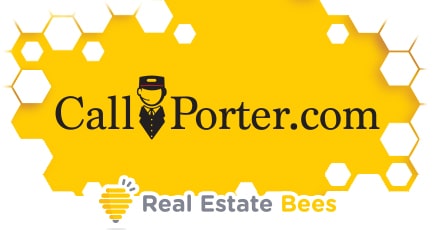 Call Porter is a call answering service created for real estate investors by real estate investors.
It was founded by Ryan Dossey, who is also a full-time real estate investor, to be one of the best cold calling services for real estate investors. They offer both inbound and outbound call services.
What They Offer
A real-time dashboard where clients can keep track of their transactions and property details
Custom scripts for cold calling
Appointment scheduling
Data collection
Personal account manager
Pros and Cons
Pros
Call Porter's service is quite easy to use as they schedule demos for new clients to help familiarize themselves with the platform.
CRM integrations: Call Porter allows clients to integrate with software tools that can ease up their workflow, such as Zillow and Google Analytics.
Experienced call agents: Call Porter is a platform targeted towards real estate. Therefore, their call agents are well versed in the nuances of real estate. This helps them provide better cold calling service than other call center services.
Cons
Call Porter does not have a strict TCPA compliance policy, which means that its agents may violate federal and state laws when making calls for their clients.
Pricing and Packages
There are four packages on Call Porter: Side Hustler, Solopreneur, Entrepreneur, and Corporate.
Side Hustler costs $49/month and offers only message taking. The cost per minute for calls is $4.50.
Solopreneur costs $249/month and offers 25 minutes of calls which average 10-15 calls. For overages, calls on the Solopreneur plan cost $4.10/minute.
Entrepreneur costs $499/month and offers 100 minutes of calling, or 40 calls per month on average. Calls on the Entrepreneur plan cost $3/minute.
Corporate plan costs $1,249/month and offers 500 minutes of talk time, which is averagely 200 calls. For overages, calls on the Corporate plan cost $2/minute.
9 Expert Tips on How to Cold Call Property Owners
When cold-calling homeowners to buy their house, always be genuine and respectful. Here are a few tips to help make the process go more smoothly:

1. Make sure you have all the information you need about the property in advance, so that you can sound knowledgeable during your call.

2. Be prepared to quickly do your research on comparable properties in the area, so that you can give the homeowner a realistic idea of what their home is worth.

3. Come up with a solid offer and be prepared to negotiate, if needed.

4. Be patient and persistent. Some homeowners may not be ready to sell right away, so have a plan to keep in touch with them over time.
We take a highly targeted approach with specific properties with specific issues. We reach out directly to the homeowner.

With this style of outreach, we find high rates of success. Since we have seen the property, we know the issues it is facing and we are local to this market.

While other cold callers often use foreign VAs with no direct knowledge of the community or property, they can come across as untrustworthy telemarketers.

We set ourselves out as area experts, and this allows high rates of success in our market.
Be consistent and always follow up! It's so important to set a schedule and stick to it. The more consistent you are, the more you will start to see results.

Always follow up! No matter what, people have lives and they are busy. You are offering them a service they need so think/lead with that mindset.

Pull your own leads. I am not a fan of buying lists that can be recycled. Do the work to be able to source your own leads and keep them in your drip campaign.
You absolutely must practice your cold calling script before making live calls to homeowners. Recite it to the point of memorization and internalization.

Record yourself and listen to yourself several times to catch any areas of opportunity. You'll notice how you improve on things that you catch in your records.

Make sure you ask the right questions to guide the conversation, and most importantly, be an active listener.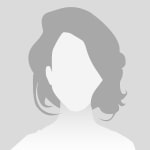 I truly believe that in any type of business model, a one-on-one relationship is very important. My belief is, a machine cannot put inflections on words that I would normally would.

A machine cannot build rapport. I come from the collection industry and was coined the "nice collector" and trust me, I could collect. I personally collected over a million dollars during the pandemic.
I work in the commercial area. My approach is to differentiate my service from other commercial brokers.

I have a skill set that most brokers don't have and can completely underwrite the property for the seller or buyer. I use a hook as an introduction by teasing the benefits of my approach, i.e. faster closings.
When cold calling sellers, it is important to be quick and to the point. The second you hear the beep on the other end immediately jump into talking, every second of dry air the seller is thinking it is spam.

When talking to sellers, be clear and confident. Make sure to disqualify sellers who think that you are willing to pay more than fair market value for the property since you called them.
When contacting a seller, focus on what their actual issue was, rather than boosting up your numbers.

Sellers can smell from a mile away a money-hungry investor. So there are issues and you'll get paid for it.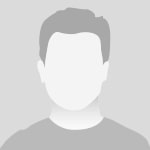 Approach them as a friend and simply ask them about their property before you try to give them the hard sell.
Hopefully, our list helped you choose a cold calling service. Alternatively, you can also look into hiring an in-house telemarketing specialist or a whole team. In this case, read about the best dialers for real estate investors.
__
About the Author:
Oleg Donets is a serial entrepreneur, technology and digital marketing strategist with a solid track record. Since 2013, he has been successfully helping numerous startups and established companies from a wide range of industries to launch, grow and scale their businesses by utilizing his innovative technology solutions and progressive marketing strategies. Oleg is a founder of Real Estate Bees, a cutting-edge technology & marketing platform for the real estate industry. Oleg is also a proud business mentor at SCORE, the nation's largest nonprofit organization and a resource partner of the U.S. Small Business Administration.