9 Best Online House Flipping Classes Compared
Real Estate Bees' editorial team asked a number of industry-leading real estate investors to share their expertise on the best house flipping courses to help our readers make a more informed decision when choosing resources to boost their business.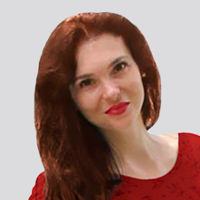 With the help of the experts, we identified the best online classes for real estate fix and flip and evaluated them based on critical factors that are important for real estate investors. We never receive any compensation for the inclusion of products or services in our articles. Read our editorial guidelines to learn more about our review and rating process.
The Beginner's Deal Finding Guide
ENROLL NOW
The Beginner's Deal Finding Guide by REtipster is a nine-hour course that provides a step-by-step guide to marketing and acquiring deals.
It includes video lessons, written summaries, and downloads that show how to implement each strategy.
Who Are the Instructors?
Jaren Barnes is the senior creative director at REtipster, a full-time real estate investor who previously worked with BiggerPockets in 2014.
He helped grow a wholesale company from 8-12 deals per month to 30. He has also grown a small land flipping business over the last 3 years that he runs remotely.
Seth Williams is the founder of REtipster. He got involved in land investing in 2008, when it was a terrible time to invest.
That year, he got a list of people who were about one to two years behind on property taxes from the county records office and sent them postcards asking if they wanted to sell.
He received a lot of phone calls and bought his first half acre for $331. After 11 days on Craigslist, he sold it for $1,900.
He didn't need to take out debt. He could do it from home.
And it wasn't risky since all he had to do was buy cheap properties from people who were delinquent on their taxes and sell them at fair market value after fixing them up.
Seth is a real estate investor and landlord who has been involved in the industry for over a decade.
He also hosts the REtipster podcast, where he interviews expert investors on how to find deals and land investments.
What Will You Learn?
This course is designed for newbie investors who want to learn all the different marketing strategies they can employ to find the best deals in their market.
It also shows how they can start implementing each of these strategies today.
Each lesson covers three main topics related to deal finding:
Motivated seller psychology. This explains why it is not unethical to buy from motivated sellers and how such sellers can be identified.
Time-saving strategies. You'll learn how to save time by using deal finding and marketing strategies that are cost-intensive. These include online paid advertising, direct mail marketing, ringless voicemail drops, traditional advertising, and guerilla marketing tactics.
Cost-saving strategies. You'll be taught how to implement some time-oriented, less costly strategies for finding deals, including networking and cold calling, driving for dollars, MLS multiple offer strategy, and more.
In addition, you get access to a purchase agreement template, an assignment agreement template, and the Land Flipping Lifecycle eBook by Seth Williams.
Pricing
This course is available for a discounted $97 one-time fee. The original price of the real estate investing course is $297.
If you're not satisfied with the course content for any reason, you can request a refund within 30 days of purchase.
The Freedom Mentor Apprentice Program by Phil Pustejovsky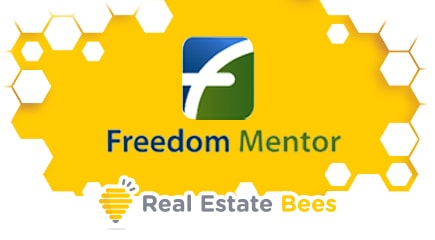 The Freedom Mentor course is more like an extended long term coaching session or house flipping school rather than an online course.
The coaching relationship lasts as long as the student pays the monthly renewal fee. The course is targeted at individuals who want to find financial freedom through real estate investing.
In the course, Phil Pustejovsky shares some of the steps his mentor showed him when he started flipping houses. Phil contributes to the curriculum frequently, so it is open-ended.
Who Is the Instructor?
Phil Pustejovsky is a real estate coach and mentor known as the Freedom Mentor.
He also operates a YouTube channel where he discusses the latest techniques and strategies in real estate investing. The channel has over 328,000 subscribers and over 117 million views.
We wrote a more thorough review of this school in our Freedom Mentor Apprentice Program review for those who want to learn more.
What Will You Learn?
In comparison to other classes on flipping houses, this one has a less structured approach. Some of the lessons taught in this program include:
How to profit from up and down real estate markets
How to talk to various types of motivated sellers and sound like a pro
How to get deals under contract with risk-free offers
How to help people and make money with real estate
How to focus on the money makers and avoid the time wasters
How to negotiate the best short sale and foreclosure deals with banks
How to get top dollar buyers on autopilot
How to do long-distance deals while at home in your pajamas
How to fund your real estate deals
How to close the deal like a seasoned professional
How to avoid the biggest mistakes real estate investors make
Pricing
This house flipping training program requires a non-refundable fee of $3,000 to enroll, and then a monthly fee of $197.
Home Flipping Workshop used to be a three-day in-person training course until 2020 when it was converted to a three-day virtual training course.
The class is basically a three-day live session with the instructors.
Students will learn how to flip houses by being shown the instructors' Find, Fund, Fix, Flip, and Hold system of real estate investing.
They are also taught how to evaluate properties, raise money, plan for taxes, and build a rental portfolio.
Who Is the Instructor?
The instructors in this course are real estate couple Glenn and Amber Schworm. According to the couple, they entered the real estate business during a period when they were in a debt crisis.
With no formal education in real estate investing, they have gained hands-on experience through their "hands-on" approach to business.
The couple have made about $57 million since 2008, after making just $17,000 on their first fix-and-flip in 2007.
What Will You Learn?
Glenn and Ambers' "Find, Fund, Fix, Flip and Hold" System: Glenn and Amber show students their secret formula for racking up to 600 sales and $57 million in revenue through flipping homes. They also include stories of past students who have made a profit by implementing their system.
The BIGGEST Mistakes You Need to Avoid While Flipping Houses: In this lesson, the instructors detail some of the common mistakes newbie real estate investors often make, and explain how to avoid those mistakes.
How to Handle the 'Business Side' of Home Flipping: In this part of the course, you'll learn the business side of flipping houses. The lessons in this part include how to handle the legal status of your business and how to plan for taxes so that you can avoid spending the majority of your profit on taxes.
Pricing
For just $59, you can reserve a spot in the workshop.
The Complete Real Estate Investing: Learn to Fix & Flip, Step-by-Step Bundle
This bundle consists of 9 courses with about 30 hours of video lessons. The bundle contains about 331 different lessons.
The Complete Real Estate Investing bundle is one of the most comprehensive courses on flipping houses.
It covers a wide range of topics, from how to flip houses to commercial real estate deal analysis.
For each course within the bundle, there is a certification, and lifetime access is guaranteed.
Who Is the Instructor?
There are four instructors in the program namely, Khari Parker, Adrian Gray, Symon He, and Starweaver.
Khari Parker is a best-selling author on Amazon, the owner of a real estate company, and also the co-owner of a restaurant startup. He has been involved in a couple of fix-and-flip deals in the past. He previously worked in technical/management roles in some Fortune 500 Companies.
Adrian Gray is a London-based writer that has worked for one of the leading financial institutions in the UK for over 25 years.
Symon He is the co-author of Airbnb for dummies and Real Estate Investing QuickStart Guide. He also co-founded LearnBNB, a tool to guide individuals interested in Airbnb hosting and short-term rentals. His works have been featured in Forbes, Wall Street Journal and CNBC.
Starweaver is another tutor in this course bundle. It's an educational technology company that focuses more on data science, cloud computing, and business. The course on US Residential Real Estate was originally taught by Russ Faulkner on the Starweaver platform.
What Will You Learn?
There are 9 parts in this course bundle, namely:
Real Estate Investing: Learn to Fix & Flip, Step-by-Step: In this online fix and flip course, Khari Parker teaches in 60 lectures how to find and finance your property, fix and sell it. The course contains 4 bonus sections with step-by-step processes and pictures of renovated properties.
Real Estate Investing: Fix & Flip Property Walkthroughs: This 19-lesson course gives a thorough walkthrough of different properties that need rehab.
Real Estate Investing: Learn How to Fix Up Your Fixer Upper: In this course, Khari Parker gives lessons on the flooring, plumbing, carpentry, and electrical works to be done on a property. This course contains Do-it-Yourself master class videos on certain types of work that should be done during the rehab of a property.
Estate Agent: In this 10-lesson, 2 hours video course, Adrian Gray talks about different types of estate agents, getting started on the job, the valuation process, negotiating as a real estate agent, finding the buyer, renting a property out, and technology for real estate agents.
U.S. Residential Real Estate: From Underwriting to Securitization: In this 7-hour course from Starweaver, Russ Faulkner teaches US Residential Mortgage Business and Process Fundamentals, US Residential Mortgage Analysis, and Loan Management, Servicing, and Securitization.
Fundamentals of Real Estate Investment Analysis: In 61 lessons and 6 hours of video, Symon He touches on primary investment strategies, how to measure returns, advanced rental income analysis, and advanced fix and flip analysis, among others.
Introduction to Commercial Real Estate Analysis: Here, Symon explains different types of commercial real estate deals — warehouse, retail, office, multifamily, and other operating assets.
Pre-Investing: Before Investing in Real Estate: In this course, Symon gives lessons on the real estate cycle, how to value a property, understand your market, and use leverage. He teaches you how to get started with your first rental income property.
Pricing
Each course in this bundle costs $200, and the total package costs $1,800.
FLIPPING: The Complete System to Flip Houses for Profit
This is a course by the renowned real estate coach and author — Brian Icenhower. The course contains an in-depth step-by-step guide to flipping homes.
Based on the reviews of the course, this is probably the best house flipping course for beginners. Every step in the process is explained with a professionally made video.
The course consists of 8 modules, plus an introduction and conclusion. Each module includes written material in downloadable PDF format as well as scripts, spreadsheets, forms, and graphics to aid learning.
Who Is the Instructor?
Brian Icenhower is the author and instructor of this course. Apart from being an expert real estate author and speaker, he is also the founder of Icenhower Coaching and Consulting (ICC).
There he provides structured coaching and training for real estate agents throughout North America.
What Will You Learn?
There are quizzes for every module in this course. Each module contains a downloadable written module, some modules also contain checklists, financial models and scripts.
Module 1: Real estate markets & values
Module 2: How to find cheap homes to flip
Module 3: The flipping economic model including conversion scripts
Module 4: Purchasing flips — from offer to close
Module 5: Flipping financial models
Module 6: Flip construction plus workflow checklists
Module 7: Selling flips
Module 8: Building your team
Pricing
The course costs $199.
Secrets of Buying Auction Properties — Udemy Course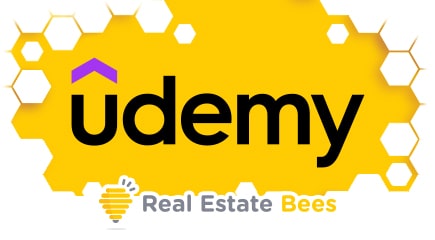 In this course, learners are taught how to bid and compete with other flippers and investors. The instructor's teaching style incorporates case studies and using her personal experiences as lessons.
Course creator Heather Boren demonstrates how investors and flippers approach the analysis of real estate. The course also shows how to prepare for and win bidding wars.
This Udemy course includes 24 lectures, 1.5 hours of on-demand video, and 5 downloadable resources contained in 6 sections.
Who Is the Instructor?
The course was created and taught by Heather Boren who is a commercial real estate professional.
She is the President of Estate Match Realty, and she is reputed to have closed and consulted on real estate deals worth over $1 billion.
Additionally, Heather is an educator at Pepperdine Graziadio Business School, where she teaches finance and real estate.
She holds a Bachelor's Degree in Political Science and Communication Studies from UCLA.
What Will You Learn?
This course contains six sections and 24 lectures.
The introduction section contains an introduction video and a case study on bidding wars.
Auction Buying Fundamentals
This section contains six video lectures on topics which include What to Expect on Auction Day, Auction Buying Hot Tips, and Auction Property Examples 1 and 2.
Workbooks are also included in this section to assess the learner.
Three lectures are included in this section: What Buyers Want, What the Typical Buyer/Renter Looks Like, and When to Buy.
Rent vs Flip: Did the REITs Get It Right?
The focus of this section is more on real estate investment trusts (REITs).
The section contains 3 video lectures which include Investors vs REITs: a Good Idea?, Financial Analysis: Single Family Home as an Investment, and Financial Analysis: Investor Checklist. The section also features a Workbook on Financial Analysis.
The section is like a conclusion/recap of the entire course. It contains the final thoughts of the instructors. In addition to the course materials, learners can access bonus materials as well.
Pricing
This course is available for $85 on Udemy.
Future Flipper by Ryan Pineda
Future Flipper is a fix-and-flip course for novices and experts alike. Regardless of experience level or investment type, the course is designed to help investors.
Beyond the online course, Future Flipper offers a community of real estate investors who have been able to come together and partner on different projects.
Who Is the Instructor?
There are two instructors in the Future Flipper course, and they are Ryan Pineda and Brian Davila.
Ryan Pineda is the CEO of Future Flipper, and he has been active in the real estate industry since 2010.
He started a fix and flip business in 2015, and since then he has successfully flipped hundreds of homes.
Apart from flipping homes, he also teaches and coaches people about real estate through his social media pages, and the Future Flipper Academy.
Brian Davila is the COO of Future Flipper. He ventured into real estate investing in 2018, and since then has generated millions of dollars in revenue.
Brian has a portfolio of long-term and short-term rentals. In addition to real estate investing, Brian teaches and coaches Future Flipper students.
What Will You Learn?
This real estate flipping course offers different curricula for Rookies and All-Stars (experts).
The Future Flipper course for beginners was built around the Future Flipper Secret Formula which contained lessons on:
finding the best deals
buying investment properties with no money
automating and delegating tasks
Pricing
It costs a one-time fee of $1,997.
House Flipping for Beginners by Flipsters Academy
This course is a 20-hour crash course on flipping property.
Lincoln and Lauren of Austin Flipsters combined their knowledge in real estate, construction, and design to create one of the best house flipping programs for beginners.
They also offer access to their community of 300+ like-minded real estate investors and exclusive live streams for just $30 per month.
Who Is the Instructor?
The instructors of this course are Lincoln and Lauren of Austin Flipsters. They are friends from college who teamed up to flip houses in Austin.
They have since established a YouTube channel where they take viewers behind the scenes to show the full process of renovating and remodeling houses.
Their channel has about 260,000 subscribers with about 22 million views.
What Will You Learn?
The course is basically a 20-hour video lesson with about 12 sections. The lessons include:
house flipping foundations
preparing yourself to flip
financial principles
funding your flip
organizing your team
analyzing deals
finding distressed properties to flip
buying fixer upper properties
renovating and rehabbing a property
preparing your property for sale and marketing it.
Pricing
You can either make a single payment of $497 or a two-time payment of $275 each.
BiggerPockets Path to Purchase
This is a sixteen-step guide for real estate investors who are interested in flipping houses, becoming buy-and-hold landlords, and investing in commercial real estate.
Each of the guides contains resources from different real estate experts. These resources range from blog posts to real estate wholesaling and investing podcasts and videos.
Who Is the Instructor?
BiggerPockets offers investors education and networking opportunities. It was founded in 2004 by Joshua Dorkin and currently has over 2 million members.
What Will You Learn?
The sixteen-step guide includes lessons on:
Setting Your Goals
Networking in Real Estate
Financing Your Buy-and-Hold Investments
Finding Investor-Friendly Agents
Picking Your Real Estate Market
Finding Great Investment Properties
Analyzing Rental Properties
Inspecting the Property
Making an Offer
Negotiating Purchase Price
Performing Due Diligence
Estimating Rehab Costs
Executing Your Rehab
Finding a Property Manager
Managing Rental Properties
Refinancing Investment Properties
Pricing
BiggerPockets Path to Purchase is the only free house flipping course we know of. Each lesson can be accessed on the BiggerPockets website.
Do you need to go to school to flip houses?
You don't need a college degree to flip houses. You can get the necessary education, training and experience by other means.
The best trade to learn for flipping houses would be real estate. Getting a real estate license will help you understand how to appraise a property, how to find motivated sellers, and buy and sell homes.
A background in construction and renovation would also be very helpful.
Plumbing, carpentry, and painting make up the majority of renovation work. While you can hire contractors for these tasks, you need to know how to estimate the costs.
Also, taking on some renovation work yourself can help you save money.
What education do you need to flip houses?
There's no formal education needed to flip houses. That doesn't mean you should dive in without learning what you're doing, though.
The aforementioned classes on flipping houses as a career will teach you how to find foreclosed homes and other types of distressed real estate, how to buy, renovate, and resell property at a profit.
Additionally, look into hiring a real estate investment coach. They will guide you through your first deals until you get enough experience to continue on your own.
After getting basic education, rather than starting from zero, you can buy a franchise. For a franchisee fee, you will get a full blueprint of a house flipping business with all processes outlined. It will also include consultations with the franchise owners or their experts.
Choose from the best real estate investing franchises that we reviewed for you.
__
About the Author:
With over 20+ years of experience in real estate investment and renovation, Brian Robbins brings extensive knowledge and innovative solutions to the HouseCashin team. Over the years Brian has been involved in over 300 transactions of income producing properties across the US. Along with his passion for real estate, Brian brings with him a deep understanding of real estate risks and financing.