8 Best Land Investing & Flipping Courses (2023 Comparison)
Real Estate Bees' editorial team asked a number of industry-leading real estate investors to share their expertise on the best land investing courses to help our readers make a more informed decision when choosing a service provider for their needs.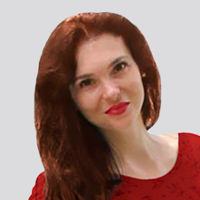 With the help of the experts, we identified the best training programs for land investing and flipping and evaluated them based on critical factors that are important for real estate investors. We never receive any compensation for the inclusion of products or services in our articles. Read our editorial guidelines to learn more about our review and rating process.
Land Investing Masterclass by Seth Williams
ENROLL NOW
The Land Investing Masterclass by REtipster is a 12-module course that explains everything you need to know about how to start, run and grow a super-profitable land-flipping business.
This step-by-step guide will show you how to find unbelievable deals, skyrocket your income, achieve financial freedom, and bring your dreams to life through the niche of land investing.
Who Is the Instructor?
Seth Williams is a real estate investor, teacher, and founder of REtipster.com.
He holds a Bachelor of Arts degree in Business and Communications from Calvin College and a Master of Business Administration (MBA) from Northwood University.
With over 15 years' experience in land investing, he provides real-world guidance for part-time investors and consulting services for new and aspiring real estate investors.
What Will You Learn?
This 12-module land investing class includes eighty individual lessons. Each lesson covers a different aspect of the subject, including:
How to get started with land investing
How to find bargain deals and negotiate with motivated sellers
How to deal with potential clients and respond to calls
How to write offers, get acceptances, and get the best deals by maneuvering and negotiating
How to conduct due diligence and ensure a smooth closing
How to close a real estate transaction and take possession of a property
How to list, promote, and sell a property
How to increase profits with seller-financing strategies
How to close a sale and receive payment
How to take your business to the next level and increase productivity
How to keep more of your money by using tax strategies for land investors
How to evolve your business into a financial powerhouse with long-term growth strategies
Learn more about the course's curriculum and other details from our Land Investing Masterclass review.
Pricing
Land Investing Masterclass offers two pricing options: Lifetime Basic and Lifetime Premium.
The Lifetime Basic plan costs $1,497 and includes the full 12-module course with 80+ lessons.
It also includes access to all webinar recordings, private forum access, and lifetime access to future releases.
The Lifetime Premium plan costs $1,997 and includes all Lifetime Basic content, plus bonus modules and monthly group coaching calls.
The Land Geek Course by Mark Podolsky
ENROLL NOW
The Land Geek is a collection of training programs created by Mark Podolsky that teach students how to create long-term passive income by investing in raw land.
The program covers topics such as asset protection, negotiation strategies, and tax implications.
It also provides students with invaluable mentorship opportunities, giving them access to Podolsky's vast knowledge and expertise in land investing.
Who Is the Instructor?
Mark Podolsky, nicknamed "The Land Geek", is a real estate investor, coach, and founder of Frontier Equity Properties.
He has earned over $20 million in profits from over 6,000 deals covering nearly 1 million acres over 20 years in real estate. He is the author of a book on land investing called "Dirt Rich".
Podolsky holds a bachelor's degree from Indiana University Bloomington and has become a sought-after mentor to others interested in similar success in real estate investing.
What Will You Learn?
The Land Geek Course offers four programs that teach different aspects of land investing. These include:
The Investor's Toolkit. This program teaches students everything they need to know to get their land business up and running. It includes information on how to find land for pennies on the dollar and how to locate different types of motivated sellers. It also includes how to search for hot lists of properties and how to use a simple postage stamp to acquire deals.
Flight School. This is a 16-week program that offers step-by-step instructions for setting up the systems needed to run a profitable land investment business. Real-time execution, learning from experts, and group collaboration are included each week.
Coaching. This personalized coaching program teaches students to implement decisions faster, drive growth, avoid costly mistakes, and maximize profits.
Bootcamp. The bootcamp includes a physical and virtual component, held over a weekend. It teaches students how to dominate their market and double their land investment income.
Pricing
The Land Geek Course offers four different programs with varying costs. The Investor's Toolkit costs $1,997 for the books, DVDs and digital access to the program, or $1,697 for digital access only.
The course does not offer pricing information: interested students need to schedule a strategy call.
There is no published price for the coaching program. Interested students must apply for admission, but an application does not guarantee acceptance into the program.
Bootcamp is free for select members of The Land Geek Facebook community.
Land Investing Foundations by Seth Williams
ENROLL NOW
Land Investing Foundations is a step-by-step course with tools and templates to help new land investors learn the ins and outs of the land investing business, evaluate markets, investigate properties, and start building their land business on solid ground.
This land flipping course will provide new land investors with the knowledge, skills, and resources they need to launch their land investing business with confidence.
Who Is the Instructor?
Seth Williams is the founder of REtipster, a blog that provides real-world guidance for real estate investors, including land and house flipping courses.
The blog focuses on land investments, rental properties, and productivity hacks, as well as entrepreneurial mindset training.
Seth is a YouTuber, podcaster, and a successful land investor himself.
What Will You Learn?
This course is one of the best land flipping courses for newbies as it focuses on land investing fundamentals. It is a 7-module program that teaches the following:
An introduction to land investing
Fundamentals of land investing, including myths and tips
A glossary of land investing terminology, including closing terminology, seller financing terminology, and land parcel lingo
A variety of strategies for investing in land, including a beginner's guide to flipping land, buy-and-hold cash flow strategies, and value-add land investing strategies
How to set up a land investment business from the ground up, which includes establishing a business entity and phone system, creating a website for buyers, and branding your existing business
A guide to land due diligence
Land evaluation and research tools used in the process
Pricing
The course costs $497.00 and includes 7-course modules and 30 lessons, lifetime access to all future releases, access to the REtipster forum, PDF downloads of workbooks, guides, scripts, and checklists.
The Land Profit Generator by Jack and Michelle Bosch
The Land Profit Generator is a specialized land flipping program that offers training and support from some of the leading land flippers in the country.
It teaches rookie investors how to automate their workflow and focus on what matters most to their business.
It also provides personalized coaching from experienced mentors who can guide them through the process of making the most of their land flipping business.
Who Are the Instructors?
Jack Bosch and Michelle Bosch are the husband-and-wife team who co-founded Orbit Investments and The Land Profit Generator program.
They are both successful real estate investors, authors, and entrepreneurs who have become leading experts on land flipping after having completed over 4,000 land deals.
Jack is the author of the bestselling financial literacy book, "Forever Cash".
What Will You Learn?
This program features a 6-Week Quick-Start intensive program, with cohorts meeting in small groups and weekly training calls.
Industry experts host all-student, industry-specific training sessions each week. This program teaches a proven system for flipping land that includes:
How to find high-volume, high-profit land deals anywhere
A guide to contacting sellers at scale, including the exact formula for using direct targeted email to find motivated sellers and making offers that will be accepted
How to find eager buyers quickly and consistently, with proven marketing strategies that attract buyers through little-known real estate marketing channels that work like clockwork
How to negotiate the deal, including convincing the seller they're getting cash in their pocket with relatively little to no effort. In addition, convincing the buyer they're getting land at a significant discount, and ensuring you make a profit on every deal
Learn more about the program by reading our in-depth Land Profit Generator course review.
Pricing
This program costs $2,497 paid in one or three installments. This is with a down payment of $997 and three monthly payments of $549.
After four months, investors must pay $197 monthly to continue using their proprietary deal management CRM software for real estate investors.
In addition, they would have access to an accountability partner and ongoing coaching.
Land Investing 101 by Jack Bosch
Land Investing 101 is a step-by-step 82-minute online class created by Jack Bosch that teaches the basics of land flipping.
It includes how to get the right deals, start with no capital, run a virtual business, and more.
In this land investing class, students learn the secrets of profit maximization and how to reduce risks when investing in land.
Who Is the Instructor?
Jack Bosch is an entrepreneur, educator, and one of the world's leading land investing experts. He and his wife Michelle have completed over 4,000 real estate transactions.
He has more than twenty years' experience flipping lots and unimproved land.
He is the author of "Forever Cash", a bestselling book on personal finance, and the creator of the Land Profit Generator real estate system.
What Will You Learn?
This land flipping course covers the following topics:
How to find off-market vacant land at 5-35% of market value to make huge returns with little competition
The simple process for analyzing and buying the right piece of land
The five steps to generating cash flow from land investments without building a single structure
How to run your business 100% virtually from anywhere in the world
How to do land deals without using your own money
How to create "your own economy", regardless of the current financial market situation
Pricing
This course costs $49. Potential students can also sign up for a 14-day trial on WealthFit, during which they have access to the full course.
Land Academy by Steven Butala and Jill DeWit
Land Academy is a land investing training program created in 2015 by Steven Jack Butala and Jill DeWit.
It provides students with education, support, and the real estate investment tools full-time professionals use in their land investment businesses.
Students learn to develop and execute strategies for buying, selling, and flipping land.
In addition, they have access to an online community of experienced land investors who are willing to help them.
Who Are the Instructors?
Steven Jack Butala and Jill DeWit are founders of Land Academy and the BuWit Family of Companies.
They are known professionally as "Jack & Jill". With over twenty years' experience in land investing, they have helped train an elite group of land investors by providing education, information, and support.
Together, they have closed over 16,000 deals, run a podcast, and authored several books.
What Will You Learn?
As one of the best land investing courses, Land Academy offers members a self-study education bundle that includes numerous training videos, data discounts, and member pricing for tools and resources.
Members also have access to 24/7 live chat and an online community where they can meet and discuss with other members and staff.
They have access to information on various business strategies for buying and selling undervalued land, including:
How to access the top real estate assessor data
How to get mapping and engineering data, parcel details, and more
How to quickly create land deeds
How to create exclusive property postings and sales venues on social media, among others
Pricing
The Land Academy program costs $2,995 paid once or in three installments.
The first payment is $1,294 and covers the first installment and the first month of membership. The next two payments are $1,250 each.
Land Flipping Bootcamp by Daniel and Ron Apke
Land Flipping Bootcamp is a comprehensive, in-depth course designed by Daniel and Ron Apke to help investors learn how to profit from land flipping.
The course provides detailed strategies, tips, and techniques for finding and acquiring profitable land sites.
It also provides invaluable resources and support for helping investors succeed in the land-flipping business.
Who Are the Instructors?
Daniel and Ron Apke are brothers and the co-founders of Apke Land, a platform that connects buyers and sellers of vacant land together.
During the first six months of starting their land investing business, they made $500,000 in profit.
Furthermore, they founded Land Investing Online, where they teach people how to replicate their success in land investing, as well as create passive income via land investments.
What Will You Learn?
This program covers a range of topics, including those essential for running a profitable land investment business. The topics include:
A step-by-step guide to running a successful land flipping business
How to select your first market
How to bargain and send real estate investor direct mail to motivated sellers in a way that increases response rates
How to conduct a thorough land analysis and perform due diligence on deals
How to use the right tools to track, analyze, and improve your business processes
How to increase land business profitability
Pricing
Land Flipping Bootcamp costs a one-time payment of $995, or $99 per month, with a money-back guarantee.
It includes over 30 course modules, advanced modules, and recorded calls. It also includes access to a private Discord chat, as well as complete access to templates, tools, and resources.
Students also get a 1-on-1 goal setting meeting with a successful land investor, a land flipping calculator, and a 28-day land flipping template or blueprint.
There's also a higher plan that goes for $1,495. This offers access to Land Investing Online's proprietary CRM.
Land Investing Accelerator Program by Sumner Healey
Land Investing Accelerator is a land flipping and investing program designed to help new land investors become full-time successful land investors within 12 months.
It includes hands-on coaching from experts on selecting the right properties and getting life-changing deals.
This intensive program offers comprehensive education, as well as guidance and accountability.
Who Is the Instructor?
Sumner Healey is the founder of Land Pioneer, a real estate company. He is 27 years old and lives in San Diego, California.
He loves coaching land investors and has helped hundreds invest in profitable properties.
He has a successful blog and YouTube channel where he shares his knowledge and experience in the field.
What Will You Learn?
The Land Investing Accelerator course includes nine phases of learning and instruction, covering topics such as:
How land investment works and why it is lucrative
How to identify high-performing land markets and why some are better than others
How to make educated decisions based on data to mitigate risk and maximize success
How to buy land for less than it's worth and maximize your return on investment
How to use the right strategies to close land deals with motivated sellers
How to use a proprietary selling methodology to close deals faster and maximize profits
How to systematize and delegate operations by applying the educator's custom land-flipping business framework
How to get funding for a deal and what resources you can use to get funding
How to access all land investing tools and resources, including LIA exclusive discounts
Pricing
This course costs $2,500 paid once, or $675 paid in four installments each month.
Land Investing Resources & Tools
In addition to the best land investing education, every aspiring and seasoned land investor alike needs a solid arsenal of helpful tools to utilize in their land investment business.
Below we prepared a list of essential tools and resources every land investor must have to become successful:
Land marketplaces to find off-market deals:
Companies that buy land for cash to sell your deals to:
Lending companies that finance land purchases:
Blogs to learn more how to invest in land:
___
About the Author
With over 20+ years of experience in real estate investment and renovation, Brian Robbins brings extensive knowledge and innovative solutions to the HouseCashin team. Over the years Brian has been involved in over 300 transactions of income producing properties across the US. Along with his passion for real estate, Brian brings with him a deep understanding of real estate risks and financing.