8 Best Direct Mail Services for Real Estate Investors Compared
Real Estate Bees' editorial team asked a number of industry-leading real estate investors to share their expertise on the best direct mail services for real estate investing to help our readers make a more informed decision when choosing a service provider for their needs.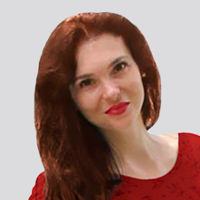 With the help of the experts, we identified the best direct mail service providers for real estate investing business and evaluated them based on critical factors that are important for real estate investors. We never receive any compensation for the inclusion of products or services in our articles. Read our editorial guidelines to learn more about our review and rating process.
This article will compare eight of the best direct mail services for real estate investors.
The comparison will be based on their respective features and pricing.
Let's get right into it.
ORDER NOW AND GET 5% OFF
Use REALESTATEBEES promo code during the checkout and get 5% discount on your order!
Ballpoint Marketing is one of the top mailing companies for sending handwritten real estate investor letters to your leads.
They promise response rates averaging between 1 and 1.5%. The company is about three years old and has served over 600 companies.
Features
Letters and Postcards: Ballpoint Marketing offers more postcard template options than YLHQ. They also provide a pack of their handwritten sample letters to motivated sellers for about $7.9.
Door Hangers: Starting at $0.45 per hanger with a minimum order of 250, Ballpoint Marketing can help you deliver pen-inked door hangers to your list. You can choose from various designs, with each design carrying a different message.
Pricing
They offer seven packages:
Spring Mailers, between $1.45-$1.55 each
BPM Template Mailers, between $1.30-$1.80 each
Custom Mailers, from $1.30-$1.80 each
Comic Cards, from $0.95-$1.20 each
Pen-Inked Door Hangers, between $0.45-$0.50 each
Golden Letters, $1.30 each
Sampler Pack which goes for $7.95
Overall Grade
Ballpoint Marketing automates the process of writing letters with robots. It's probably the easiest direct mail marketing platform to use.
Customers choose their desired template, input a few details, and upload their list. Unlike YLHQ, they don't offer services like a return mail list or skip tracing for real estate. Overall, we will score them B+.
SIGN UP NOW
This Missouri-based company specializes specifically in helping real estate investors with finding motivated seller leads through direct mail marketing.
At the core, their services help professionals streamline the real estate investor direct mail marketing process.
Some of the perks of using REIPrintMail include collaborative list building, campaign tracking tools, and guidance from real estate investing marketing coaches to help you start wholesaling real estate or flipping homes quicker.
Features
Direct Mail Campaign: REIPrintMail helps you send out direct mail campaigns by using AccuPix that sends your prospects a picture of their houses. This service is excellent for targeting motivated seller leads. The service also includes expert advice from direct marketing coaches that work with REIPrintMail.
Mailing Lists: REIPrintMail can help you generate mailing lists of targeted prospects. They deliver probate and inheritance leads to investors.
AccuTxt: Send personalized text replies to your leads by using tested and trusted templates.
Coaching: You can request an experienced coach to help with real estate investor direct mail marketing for free.
Pricing
While there have been claims that their mailing services are affordable, REIPrintmail doesn't offer pricing information publicly.
You'll need to contact their sales reps. Note that pricing will vary depending on the features you want and the size of your list.
Overall Grade
REIPrintmail offers guidance for new investors through their dedicated coaches. The platform is robust and easy to use.
But pricing isn't transparent, and mailing can take more than a week. We give it a B- rating.
SIGN UP NOW
Justin Silverio's company creates thousands of direct mail pieces for real estate wholesalers and investors by using robotic autopens.
Products and services offered include skip tracing, handwritten letters, business, and professional letters.
OLM Investor Hub helps you tag leads as either high priority or low priority based on specific criteria, create segmented marketing campaigns, and execute direct mail campaigns.
The OLM Returned Mail System is an add-on that costs $39. With the OLM Returned Mail System, you can use your webcam to scan barcodes on returned mail pieces.
After you have scanned all of your returned mails, simply download the compiled CSV file.
Features
Letters and Postcards: OLM creates postcards and letters via autopens. They also create handwritten letters, professional letters, and small and large postcards.
Returned Mail System: By using the returned mail system of OLM, you can track the response rate of your direct mail campaign.
Skip Tracing: For $30, you can access the skip tracing services provided by OLM. The data received will include three addresses, five phone numbers, and three email addresses.
Leads List: For a subscription fee of $69 per week, $99 per month, and $249 for three months, you can access leads from ListSource, a real estate investor lead generation software company.
Pricing
Prices depend on the quantity of mail you'd like to send. For example, for first class priority handwritten letters, the cost per piece is $1.05 for less than 1,000 pieces.
For quantities between 1,000 and 2,999, you pay $0.94 per piece. You can also contact their sales reps for custom pricing.
Overall Grade
Open Letter Marketing has a user-friendly interface. It also comes with a number of helpful features for investors at an affordable price. We give it an A-.
Expert Insight
What do you like and dislike about this direct mail service?
The production of letters is efficient and faster than others. Response rates with these letters seem to be better than other services we have tried.

But in my opinion, response rate is still very low compared to cost.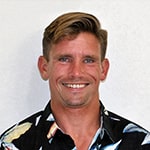 They have the best response rate of any DM company I've used. The letters are very nice looking, as are the envelopes, and they have gotten excellent response rates for a very reasonable price.
SIGN UP NOW
Founded in 1998 by Joy Gendusa, PostcardMania has helped real estate brokerages, investors, and small businesses deliver millions of postcards.
The Florida-based company currently employs over 300 people who work in print, graphic design, mailing services, and online marketing.
PostcardMania is one of the leading direct mail marketing services in America. They work with over 85 industries, and are the only direct mail marketing company that have a results division and base their campaigns on proven results.
In addition to postcards, they also offer coordinated digital marketing, robust campaign tracking and reporting, and real estate website design services.
Mention Real Estate Bees during your checkout at PostcardMania.com and you can get 10% off your campaign.
Features
Free Samples: You can access the over 1,000 designs available on PostcardMania through your email address. PostcardMania will give you a $50 voucher for your future purchases when you apply to get a free sample.
Letters and Postcards: They offer mailing services on standard postcards, colossal postcards, and yellow letters. The company also offers direct mail campaigns for birthdays, holidays, and Christmas.
Branding Services: PostcardMania offers branding services such as logo design, letterheads, envelopes, and business cards.
Digital Marketing Services: They offer digital services such as creation of websites for real estate investors, blog design, landing pages, email marketing campaigns, pay-per-click services, and local real estate SEO services.
Pricing
You can request a custom quote based on the products you need. They have 'standard', 'jumbo', and 'colossal' postcards at $0.13, $0.26, and $0.35, respectively.
Brochure pricing ranges from $0.20 to $0.30. Door hangers cost $0.14, and full-page flyers are $0.20.
For high-volume orders, they offer a 30-50% discount, depending on the product type.
Overall Grade
The number of products offered by PostcardMania is quite impressive, as they provide almost 50 products.
They also score highly for their pricing, as they provide relatively lower rates than competitors such as BallPoint Marketing. Overall, we will score PostcardMania an A+.
Expert Insight
What do you like and dislike about this direct mail service?
Their printed materials are top quality. They use heavyweight paper with glossy surface, and beautiful high-res printing in 4 colors. They are also completely customizable.

They also have excellent customer service that helps you fine-tune and refine the mailing pieces.

However, it's harder to do small, very specific targeted groups of mail when using this service.
GET STARTED
YellowLetterHQ is designed specifically for real estate investors. It is one of the most competitively priced real estate direct mail houses.
The company offers yellow letters and real estate investor postcard marketing services, skip tracing, lead lists, and list organization services for investors.
Unlike other direct mail marketing providers where mailing can take up to 2 weeks, YellowLetterHQ boasts a turnaround time of 2 to 3 days on expedited orders.
Features
Letters and Postcards: They offer to deliver customized real estate investor marketing letters at starting prices of $0.539 and postcards at starting prices of $0.418. Clients can choose from about ten letter and postcard templates offered by YellowLetterHQ. You can choose from a variety of fonts, colors, and papers for each template.
Skip Tracing: YellowLetterHQ's skip tracing tools for real estate investors deliver up to three phone numbers, three emails, and an updated mailing address for each person on your record.
Returned Mail: For an additional fee, you can get a returned mail list to keep track of your response rate.
List Organizer: This helps you clean and organize your list. You can remove records based on select keywords within seconds. This feature costs $97/month.
Pricing
Pricing depends on the type and quantity of mail you'd like to send.
If you send between 200 and 499 pieces of decorative cards in actual handwritten 6*9 envelopes, the pricing starts at $1.429 per piece.
For $19, you receive a list of your undeliverable mail, and for $49, you get a returned mail list after seven days.
Overall Grade
Their pricing is relatively lower than other services. However, they do not offer a wide range of templates.
The platform is also easy to use, as they provide tutorial videos on how to use each of their services. Overall, the platform scores A-.
SIGN UP TO GET 50% OFF
REsimpli is an all-in-one marketing platform for real estate investing businesses.
They offer one of the best CRM software tools for real estate investors, accounting tools, skip tracing, phone systems for real estate investors, drip campaigns, and direct mail marketing services.
Developed by Sharad Mehta, the platform combines the major real estate investor software solutions into one single tool.
Features
Real Estate Investor Letters and Postcards: The different options for direct mail are Presorted Standard, Presorted First Class, and First Class Forever. Each option has different deliverables that differ with delivery time, returning undeliverable pieces to sender, and cancellation marking from USPS. REsimpli features 90 direct mail marketing templates.
Skip Tracing: REsimpli offers skip tracing plus list stacking, thus making it easier to segment your wholesale real estate direct mail marketing campaigns.
E-signatures: There is a built-in signature feature that makes it easy to sign and share legally binding documents.
Automated Drip Campaigns: You can create marketing campaigns that incorporate email, text, direct mail, and phone calls all from one platform.
Pricing
Direct mail marketing by REsimpli starts from $0.40 per piece when the mails are above 1,000 pieces. For a smaller number of mailers, the price increases.
Overall Grade
In addition to providing a comprehensive solution to the various needs of real estate investors, the software is also easy to use.
Their pricing for direct mail services is also relatively cheap, and there is no minimum amount of mail that REsimpli can send out. We rate it A+.
To learn more about this software with direct mail sending functionality, check out this comprehensive REsimpli review.
Since 1978, The Addressers has been helping industries of all forms and sizes send direct mail to their prospects.
They have helped dental clinics, law firms, churches, insurance companies, and real estate investors send direct mail to their mailing lists.
They are a United States Postal Services-approved postal provider that has evolved from manual mail sorting to the use of mail sorting software.
Features
Letters and Postcards: You can send out letters, postcards, envelopes, flyers, and brochures by using this platform. They offer standard letters, as well as yellow and handwritten letters. The Addressers provides Google Street View images for motivated seller lead generation. The company also provides real estate direct mail templates for investors.
Mailing Lists: Mailing lists by The Addressers are updated weekly with the USPS National Change of Address (NCOA) system. Real estate investors would simply choose their targeted prospect, and receive a mailing list based on the preferred ZIP code.
Pricing
You can only get a quote after calling the company at (800) 961-4877, and this number is only available on Mondays to Fridays from 6 AM to 8 PM.
You can also request a quote by filling out a form on their website.
Overall Grade
Based on ease of use, pricing, and number of features, The Addressers will score a C. They are a company with years of experience in direct mail marketing.
However, their services are not easy to navigate as they keep most of their operations offline.
Expert Insight
What do you like and dislike about this direct mail service?
They can be effective. However, you need to continuously do them. Usually, you just need 1 or 2 sales or buyers then it is well worth it.

I'm not sure, though, if the letters do get delivered or they may get lost.
Having served over 12,000 real estate investors, YellowLetters has established itself as one of the best direct mail companies for real estate investors.
They offer over 1,000 templates and about 500 direct mail real estate templates, and serve property investors, real estate brokerages, and realtors.
The California-based company provides direct mail and call tracking services to their clients.
Features
Direct Mail Campaign: For as low as $0.4 each, you can send out real estate investor postcards to your mailing lists. You can also send out Yellow Letters, Naked Letters, Happy Letters, Thrifty Letters, and Patriot Letters, and handwritten direct mail letters. YellowLetters can also be used to create door hangers.
6-Month Mail Campaigns on Auto-Pilot: YellowLetters.com has a program for investors and Realtors where they vary mail pieces and mail types from month to month for a 6-month direct mail campaign. For example, a motivated seller might receive a yellow letter in January, then a street view mail after 30 days, in February. They call this strategy "cluster marketing".
Call Tracking: Clients that opt for this feature get a unique tracking number where they can route calls and manage follow-ups. YellowLetters also boasts a powerful CRM for real estate wholesalers with SMS and email functionality.
Mailing Lists: YellowLetters can help you generate a mailing list based on your choice of seller leads. The platform can help you create a mailing list from absentee owners, FRBO (For Rent By Owners), Expired Listings, Late Mortgage, Equity Owners, and Divorcees.
Pricing
You can view a comprehensive price list on their official website. Basically, for a yellow letter with standard postage and a list size between 201-549, you should expect to pay $1.917 per piece.
First-class yellow letter postage costs $1.97 per piece.
Overall Grade
In terms of ease of use, pricing, and the number of features available, YellowLetters scores a B+.
---
Once you've decided on the direct mail service to use, you need to come up with an effective template of a letter. Learn how to write one from our article Highly Converting Pre-Foreclosure Sample Letter to Distressed Homeowners.
Survey: Which direct mail service do you use for your investing business?
___
About the Author
With over 20+ years of experience in real estate investment and renovation, Brian Robbins brings extensive knowledge and innovative solutions to the HouseCashin team. Over the years Brian has been involved in over 300 transactions of income producing properties across the US. Along with his passion for real estate, Brian brings with him a deep understanding of real estate risks and financing.