10 Best PPC Management Services for Real Estate Investors Compared
Real Estate Bees' editorial team asked a number of industry-leading real estate investors to share their expertise on the best PPC services for real estate investing to help our readers make a more informed decision when choosing a service provider for their needs.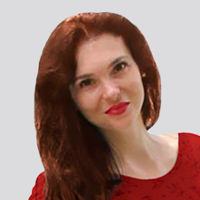 With the help of the experts, we identified the best PPC management service providers for real estate investing business and evaluated them based on critical factors that are important for real estate investors. We never receive any compensation for the inclusion of products or services in our articles. Read our editorial guidelines to learn more about our review and rating process.
In this article, we'll review and compare 10 companies that specialize in PPC services for real estate investors.
Read on to learn about the top-rated services generating motivated seller leads for real estate investors through PPC advertising setup and campaign management.
Adwords Nerds works exclusively with real estate investors. They claim to have more data on real estate investor PPC management than all other PPC companies out there. They are a Google Partner agency.
Adwords Nerds make it easier for real estate investors to find motivated sellers online through a combination of digital marketing tactics – Google Ads, SEO, and paid social media advertising.
The company is located in West Hartford, Connecticut and founded by Dan Barrett who runs a podcast called REI Marketing Nerds.
According to the company, they offer transparency to their clients, sharing account data, set ups and tactics with each client.
What they offer
Managed ads: they create and manage ads on Google Ads, Facebook and Instagram.
Tracking: you'll have access to data on how your campaign is performing. You'll be able to see your cost per lead, cost per click, etc.
Landing page creation: the company claims to have specifically designed landing pages optimized for conversions. They are an Investor Carrot agency and have considerable experience working with Investor Carrot websites.
DIY marketing training for REIs: the company offers one-on-one coaching for investors. This covers everything from making website changes on Investor Carrot sites to optimizing PPC campaigns. This is ideal for investors who don't have the budget to hire a real estate PPC management company.
Pricing
Ads Nerds does not provide pricing information for any of their services online. Investors interested in their PPC service would have to book a free consultation.
While this company doesn't primarily specialize in PPC for real estate investors, it offers a comprehensive list of PPC services for them.
Falcon digital marketing is a Houston, Texas based web marketing company that claims to create long-term results for clients through advanced internet marketing strategies.
They have clients in a number of industries including real estate, law, auto, retail, eCommerce, construction and home services.
Besides Google Ads for real estate investors, their SEM services include: Bing Ads, Facebook Ads, LinkedIn Ads, Remarketing Ads, eCommerce Shopping Ads, Video Ads, PPC account audits, and more.
What they offer
PPC management: this includes Google, Bing, Yahoo, Facebook, Instagram, LinkedIn, Pinterest, mobile, remarketing, eCommerce, video, and banner ads.
PPC account audits: they provide periodic audits of each client's account. Each audit discusses areas of improvement so that clients know what's happening with their campaigns.
PPC training: Falcon Digital Marketing provides DIY Google Ads training for business owners, marketers and real estate investors through their online advertising academy website.
Pricing
The company charges $500 for PPC ad setup. For PPC management, they charge a monthly fee equal to 20% of PPC ad spend, or $500, whichever is greater.
So if as a real estate investor, you want to spend $4,000 on ads per month, $4,000 gets deposited into your Google ads account, and Falcon Digital Marketing would charge $800 for ad management and optimization.
SoaringSEM is a specialized real estate investor PPC service. SoaringSEM helps small to medium sized real estate investment businesses get motivated seller leads as well as potential buyers.
The company is located in Oregon. It does PPC, conversion optimization, social media ads, and SEO.
They claim to be able to generate leads for real estate wholesalers and investors in highly competitive markets. The company is both Google Ads and Bing Ads certified.
What they offer
PPC management & lead optimization: they claim to use proprietary technology designed to lower the cost per lead and get you the best leads possible.
Bing and Yahoo ads: aside from Google Ads, they work with Bing and Yahoo ads as well.
Conversion tracking: they track Google Search and Google Display conversions, as well as call conversions.
Pricing
SoaringSEM charges a flat monthly fee of $400-$549 for campaign management. Minimum ad budget required ranges from $500-$1,000/month.
Reibar Marketing was founded in 2018 as a full service digital marketing agency for real estate investors. Their services span web design and content marketing to PPC and link building.
According to the company, they optimize their clients' PPC campaigns based on past successful campaign results.
Reibar Marketing states: "Our approach to PPC campaigns is driven by what we know works, based on thousands of conversions that we have generated for ourselves and our clients".
What they offer
PPC management for real estate investors: bid adjustments, adjusting ad placement and targeting, keyword targeting adjustments, negative keywords, and more.
Optimizing and testing: they test different variations of ads and landing pages to see which one performs best.
Monthly performance reports for each campaign.
Pricing
Reibar Marketing's plans start at 15% of ad spend for a $1,500 minimum ad spend. This means that if your ad spend is $3,000, you'll pay the company $450 to manage your ads.
If your monthly ad spend is over $15,000, the company charges 12% of ad spend. There is a $750 ad setup fee for either plan.
Clicks Geek is made up of a team of PPC specialists that primarily offer white label PPC services to other agencies.
However, they also assist real estate investors and solopreneurs with PPC management.
The company claims to have already built a framework for generating motivated seller leads on autopilot via Google Ads.
So all an investor needs to do is deploy the marketing campaign for their specific location.
What they offer
Landing page creation: they offer to build your landing page based on a proven, 1-page website template which they claim to have spent hundreds of thousands of dollars perfecting.
Location exclusivity: they only work with one real estate investor per area.
Scalability: the program can be scaled to accommodate growing real estate investing businesses.
Google ads creation and management: they also claim to have a refined system for creating successful real estate investor Google Ads campaigns.
Pricing
Clicks Geeks doesn't provide pricing information online. Anyone interested in their services can request a free consultation.
Lead Propeller is a major provider of custom lead generation websites for real estate investors. But you probably don't know that they also offer a Google Ads management service.
This service is connected with your website. So whenever you receive a lead, you get a text and an email.
This means you can call each lead before they land on another website. Lead Propeller was founded by Danny Johnson, a real estate investor and owner of the Flipping Junkie podcast.
What they offer
PPC campaign creation and management: their PPC campaigns are designed for real estate investors. This service includes landing page creation, daily ad maintenance, custom local campaigns, keyword research, PPC bidding strategies, and retargeting.
Reporting: you'll get reports on the performance of your ads so you can see which ads are converting the best for you and how many leads you're getting.
Pricing
Lead Propeller's PPC services are available for existing Lead Propeller clients. The Google Ads and Facebook Ads services for real estate investors in one package cost $1,497/month.
It includes targeted, optimized ads for your website on both Google Ads and Facebook Ads. Ad spend is not included.
Like Lead Propeller, Investor Nitro is known for its real estate investing websites.
The platform is an arm of Everyday Media Group, focusing on the digital marketing needs of real estate investors.
According to the company, their values are "Transparency, ROI and Best customer care on the planet".
Their onboarding specialists explain everything you need to know about their PPC service, and they tell you when to expect results.
What they offer
PPC management: their experts will help with keyword research and optimization, A/B testing, improving quality score so you can lower your cost per lead, making updates to your campaign.
Free Google ads review: they offer a free review of your existing Google Ads campaign.
Pricing
Investor Nitro hasn't publicly published its PPC management prices.
Lead Farmers PPC specializes in Google Ads management for real estate investors.
The company was founded by Josh McRay, who claims to have helped hundreds of investors find motivated sellers over the last 6 years.
Josh is also the creator of the Pay Per Click podcast.
What they offer
Custom Google ads management: they provide tailored Google ads marketing plans for each investor based on industry standards and client feedback.
Google ads optimization: this includes tasks like keyword bid adjustments, split test ads, keyword addition and removals, and other tasks to improve campaign ROI.
Pricing
Lead Farmers PPC hasn't publicly published its ad management prices. Reach out to them for a free consultation.
GoForClose offers a number of services for real estate investors, among which are PPC marketing and a text blast tool for real estate investors. They help investors develop both inbound and outbound marketing campaigns.
They do this through PPC ads across Google, Facebook, YouTube and display networks, multichannel marketing via SMS, ringless voicemail for real estate wholesaling, emails, and cold calling for real estate investors.
The platform also provides trained virtual assistants for real estate investors to prequalify and schedule appointments.
So, as the name suggests, it involves full funnel lead engagement to closing, and not just lead generation sources for real estate investors.
What they offer
PPC management: GoForClose can help you setup and manage Google Ads campaigns to target various types of motivated sellers in your neighborhood.
PPC optimization: by using data from past successful campaigns, they consistently optimize your campaigns to generate the best leads for the lowest costs.
Marketing strategy: they help you create a marketing strategy that works based on your budget.
Pricing
GoForClose hasn't publicly published its ads management prices. To get a quote based on your scope of work, schedule a free consultation with them.
Tim Oppelt left his job as a digital marketer for Gannett in 2015 to start a full-time wholesaling business.
By using his knowledge of Google Ads lead generation and wholesaling, he was able to generate 100% of his deals online.
This birthed the idea of Wholesaling PPC, a real estate PPC company.
This is where he replicates the systems he uses for his own business to generate leads for real estate wholesalers and investors in other markets by using Google Ads for real estate wholesaling.
Wholesaling PPC also organizes master classes and live events for real estate investors.
What they offer
All-in-one website & PPC management: aside from PPC management, they assist clients with managing content and media on their Carrot websites.
Monthly reports to keep you abreast of campaign performance and leads generated.
Pricing
Wholesaling PPC charges no setup fee. PPC management fee is $833/month excluding ad budget.
This fee includes website management, PPC optimization and 1-on-1 strategy calls. They also offer whitelabel PPC services.
At the end of the day, there's no "best" PPC service for every real estate investor. It all depends on your needs, location, and budget.
Any PPC company you choose has to be able to constantly tweak and adjust your campaign strategy based on your market and budget.
With that in mind, we hope this article has given you enough information to make a well-informed decision when it's time to hire a reliable PPC management service for your real estate investing business.
__
About the Author:
Oleg Donets is a serial entrepreneur, technology and digital marketing strategist with a solid track record. Since 2013, he has been successfully helping numerous startups and established companies from a wide range of industries to launch, grow and scale their businesses by utilizing his innovative technology solutions and progressive marketing strategies. Oleg is a founder of Real Estate Bees, a cutting-edge technology & marketing platform for the real estate industry. Oleg is also a proud business mentor at SCORE, the nation's largest nonprofit organization and a resource partner of the U.S. Small Business Administration.