7 Best Virtual Assistant Services for Real Estate Investors Compared
Real Estate Bees' editorial team asked a number of industry-leading real estate investors to share their expertise on the best virtual assistants for real estate investing business to help our readers make a more informed decision when choosing a service provider for their needs.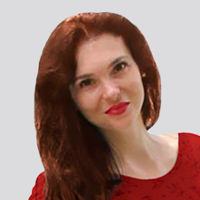 With the help of the experts, we identified the best virtual assistant service providers for real estate investing business and evaluated them based on critical factors that are important for real estate investors. We never receive any compensation for the inclusion of products or services in our articles. Read our editorial guidelines to learn more about our review and rating process.
In this guide, we reviewed over a dozen companies and selected the best virtual assistants for real estate investors based on their quality of service, price, and ease of use.
This article compares the top seven options so you can decide which is right for your business. Read on to make an educated choice.
REVA Global — Best Wholesale Real Estate Virtual Assistant Company
HIRE VIRTUAL ASSISTANTS
REVA Global is another name for Real Estate Virtual Assistants Global. This company focuses on working with clients to automate their businesses with the help of trained real estate virtual assistants.
Their virtual assistants are capable of managing a long list of tasks, including cold calling services for real estate investors, scheduling, answering incoming calls, using real estate wholesaling software tools such as skip tracing, and managing social media.
Startup is very easy. You can schedule a free strategy call with them through their website to find out more about their services and how virtual assistants can help your business.
You will receive a price quote after your consultation.
Pros
The virtual assistants at REVA have four-year college degrees and work experience
A dedicated virtual assistant with the exact skill set you require will be assigned to you
Virtual assistants are put through a 4-week real estate VA training program
Cons
They don't offer packages or monthly plans
Virtual assistants are based in the Philippines
Call Porter — Vetted Call Center Agents for Investors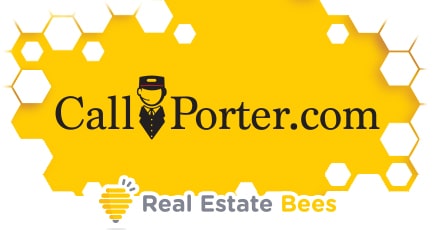 This is a live answering service for real estate investors. So why is Call Porter on our list of top virtual assistant companies?
They offer real estate investors a team of real estate-trained professional call agents who ensure that each call is received on time and that motivated seller leads are qualified and moved to the next stage.
The agents can separate qualified leads from unqualified leads based on conversations.
They will even go above and beyond to organize meetings on your behalf so you can focus on the main part: meeting with clients and closing deals.
Their real estate virtual assistants are given a unique motivated seller phone script and selling system to ensure consistent quality for each call.
Once you sign up, Call Porter will assign you a unique phone number, which you can use on all of your marketing materials as your official number.
The price of Call Porter varies according to the package you choose. Four monthly subscriptions are available.
Side Hustler ($49/month) includes message taking and calls at $4.50 per minute.
Solopreneur ($249/month) plan comes with 25 call minutes to accommodate 10-15 live answered calls. In addition, users get real estate investor CRM integration, website lead capture and dialing system for real estate investors, message taking, relationship-building, data collection, appointment scheduling, and motivated seller lead generation.
Entrepreneur($1,249/month): similar features as Solopreneur, but with 100 minutes for 40 calls on average.
Corporate plan ($1249) adds 500 minutes, a cold calling script for real estate wholesalers or investors, and a personal account manager to the features on the Entrepreneur plan.
To learn more about Call Porter's  services and features, read our in-depth Call Porter review.
Pros
Personalized phone numbers to use in your marketing materials
Call control script templates that can be customized to fit your business
Lead collection from your real estate investor website for outbound prospecting
Trial period of 30 days
Cons
Their virtual agents do not perform outbound calls or cold calls
If you require a virtual assistant who can perform a large number of tasks, this might not be a good choice
REVAS — Best Service with U.S. Based Virtual Assistants
Real Estate Virtual Assistant Services known by the acronym REVAS is a US-based business that specializes in offering virtual assistants to clients in the real estate sector.
Their goal is to "make it easy and profitable for you to automate and outsource your real estate business."
As soon as you sign up for their services, one of their intake managers will get in touch with you to set up a consultation for opportunity analysis.
They'll also walk you through some ways they can help grow your company faster.
You can choose to work with virtual assistants who are based abroad or in the US.
The difference is that overseas VAs are roughly half as expensive, so it's wise to carefully consider this since it has a significant impact on the cost.
These are the details of their pricing plan:
20 hours – $480 (based in the US) and $240 (outside the US) per month
40 hours – $800 (based in the US) and $400 (outside the US) per month
60 hours – $1,155 (based in the US) and $555 (outside the US) per month
80 hours – $1,500 (based in the US) and $680 (outside the US) per month
120 hours – $2,190 (based in the US) and $900 (outside the US) per month
160 hours – $2,880 (based in the US) and $1,100 (outside the US) per month
Following your consultation, you will send over some SOPs (Standard Operating Procedures) for all the tasks you want them to handle.
As soon as the SOPs are approved, their virtual assistants will begin working for you.
REVAS is ideal for you if you would like to manage your virtual assistant without being actively involved.
Some REVAS clients may never communicate with their VAs directly. Instead, they communicate with the VA by sending SOPs to their REVAS managers.
But if you want a more hands-on approach, you should consider other virtual assistant services for real estate investors.
Pros
You have the option of choosing virtual assistants from the US or outside of the US
REVAS clients can manage their virtual assistants without you being actively involved
Their virtual assistants are trained and have experience in the real estate industry
Cons
It is not ideal for real estate professionals who need a hands-on approach to working with their virtual assistants
If you hire an assistant from outside the US, you will have to work in different time zones
There is no money-back guarantee
VA4REI — Specialized Virtual Assistant Service for Real Estate Investors
Virtual Assistants for Real Estate Investors, or VA4REI, is a Philippine-based company specializing in taking care of the most tedious and daunting tasks of your real estate business.
Their main goal is to provide professional and dependable virtual assistants who can perform specialized or general jobs for their clients.
VA4REI's assistants have been trained to handle many industry-specific tasks, from website updates to skip tracing for real estate investors.
The client chooses the services they need for their business, and VA4REI utilizes top-tier specialists to provide those services.
When you become a customer, there is a non-refundable setup fee of $199, and you can either choose from several packages or request a project-based quote.
All their services are billed bi-weekly, which helps you get the most out of your money. With each membership plan, you have a choice of four different packages:
Starter ($139): 40 hours of service (10 hours per week) at $6.95 per hour
Professional ($259): 80 hours of service (20 hours per week) at $6.47 per hour
Business ($379): 120 hours of service (30 hours per week) at $6.32 per hour
Enterprise ($459): 160 hours of service (40 hours per week) at $5.74 per hour
Pros
Easy sign-up process
Wide variety of services, from building and maintaining your website to handling calls and managing your property listings
Low and competitive hourly rates
Cons
Non-refundable $199 setup fee
For large real estate firms, they might not be the most suitable option
Rocket Station — Ideal for Building a Remote Team of Virtual Agents
Rocket Station is a staffing solution provider as well as a provider of virtual assistants.
Their main specialty is to find the right candidates for your real estate firm and help you build a remote team so you can work from anywhere in the world.
By using a strict recruitment process, they end up hiring fewer than 2% of applicants compared to other VA companies.
The company also offers lead generation services for real estate investors by a virtual sales team, customer support, and virtual bookkeeping for real estate investors.
Their onboarding and training program also ensures VAs are pre-trained and can scale with your business.
You can schedule a discovery call with Rocket Station on their website, send them an email, or call them to speak with someone.
This is where they learn about your business to determine the best staffing solution.
Unlike most companies, Rocket Station does not have fixed monthly or hourly rates.
Each contract is negotiated on an individual basis. You can request a customized quote via their company website.
Pros
Pre-trained and dedicated virtual assistants who bring their expertise and experience to your firm
Virtual assistants with specific skills customized to your needs
They can create a remote team for huge businesses
Cons
They do not have fixed monthly or hourly rates as each contract is negotiated on an individual basis
They might not be ideal for small real estate investors
Property MOB — Vetted Real Estate Virtual Assistants
Property MOB is a virtual assistant company that prioritizes training of their VAs.
When you hire a VA from Property MOB, you'll be working with an experienced real estate assistant who has already completed the company's real estate investing virtual assistant course.
This course covers real estate investing basics, dealing with sellers and buyers, real estate marketing, and transaction coordination.
So you won't be working with a run-of-the-mill VA — you'll be working with a trained professional who knows their stuff.
Each VA is assessed based on this course. Only those who receive a final exam score of 90% or higher are hired as assistants.
Property MOB charges a $59 setup fee for their VA services and an hourly rate of $7.95.
Pros
Rigorous hiring procedures to select only the top candidates
VAs are trained on real estate processes
Cons
10-hour weekly requirement
One-time setup fee of $59
TaskBullet — Best for Project-Based Services
TaskBullet is located in the United States and has employees in the Philippines. Virtual assistants using TaskBullet can work from anywhere. They're called remote personal assistants.
Starting with TaskBullet is simple. Every new signup is given a welcome call, during which they walk you through using Basecamp and assist you in setting up your first project.
After that, you will get an email inviting you to set up a call with one of their virtual assistants for onboarding.
TaskBullet guarantees there will be no contracts and no additional fees. Customers are billed by using a bucket system.
When you sign up, you'll pay for the number of hours needed to complete the task, and your virtual assistant will put in those hours. You will only need to pay the associated fees for the bucket.
You can either purchase a new bucket and continue after the virtual assistant uses up the hours in the current one, or you can take time off.
It is flexible and releases you from a fixed-term monthly contract.
The plans and pricing for TaskBullet make sense if your workload is not consistent. There are four different bucket plans available to you.
Starter Bucket ($220): 20 hours of assistance at an hourly rate of $11
Light Bucket ($540): 60 hours of assistance at a rate of $9 per hour
Expert Bucket ($1560): 240 hours of assistance at a rate of $6.5 an hour
Customers are not billed on a recurring monthly basis and are free to increase, decrease, or renew their hours at any time.
Pros
There are no contracts needed, and there are no monthly fees
You have 90 days to use up your bucket's hours
A dedicated project manager is available during your business hours
There is US-based 24-hour customer support
Money back guarantee for 60 days
Cons
It might not be recommended if you need a full-time virtual assistant
There is no free trial
You don't have complete control over the hiring process
What to look for in a virtual assistant company before hiring it?
As a real estate investment company, you should look for a virtual assistant placement firm that has a proven track record of successful hires that have withstood the test of time.

If you see the VA company's clients retaining talent for multiple years, then you know they are doing a solid job.

However, if you speak with references and notice a high turnover rate, then you may want to look elsewhere.
As a real estate investor, I selected the company based on their experience in my field. I wanted to hire a company with minimal training or pre-trained.

Also, I want to make sure the company is paying their staff fairly and that they allow their staff to keep their tips. We always compensate for a job well done.

I also expect the company to make sure the assistant is reliable and has access to good computer equipment and a stable internet connection.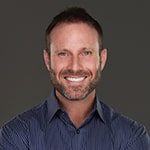 When on the lookout for a virtual assistant company, ask yourself these questions:

1. Are they willing to replace virtual assistants quickly if you don't like the assistants they first provide for you?

2. Can they scale quickly, allowing you to grow your company quickly?

3. Do they have any niches they specialize in? How do they vet their recruits?
I want the virtual assistant company to have an understanding of the real estate investing industry.

Also, I want to fully comprehend how the company is supporting me with the management of my virtual assistants.
Experience with real estate transactions is very valuable. Also, see what level of skill you need.

Do you need bookkeeping? Do you want someone who can blog and track your social media? Then make sure the company you use can provide that level of service.
Their ability to scale up (or down) with me as painlessly as possible is the biggest thing I look for. Strong upfront training and screening plays a big role in that.
Are they legal in the country they are hiring from? Many don't have an entity in the Philippines. Also, I want to see how they are going to help me keep someone great on my team.
Past experience is a huge factor. I want to see examples of previous work.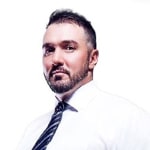 Experience and longevity to match with the right roles.
Price is ultimately the most important factor for me.
Survey: Which virtual assistant service do you use for your investing business?
__
About the Author:
Oleg Donets is a serial entrepreneur, technology and digital marketing strategist with a solid track record. Since 2013, he has been successfully helping numerous startups and established companies from a wide range of industries to launch, grow and scale their businesses by utilizing his innovative technology solutions and progressive marketing strategies. Oleg is a founder of Real Estate Bees, a cutting-edge technology & marketing platform for the real estate industry. Oleg is also a proud business mentor at SCORE, the nation's largest nonprofit organization and a resource partner of the U.S. Small Business Administration.