9 Best Real Estate Investment Accounting Software Tools for Bookkeeping and Tax Management
Real Estate Bees' editorial team asked a number of industry-leading real estate investors to share their expertise on the best accounting software tools for real estate investors to help our readers make a more educated purchase decision when researching available solutions.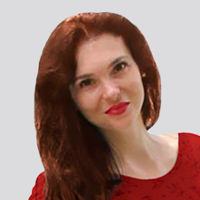 With the help of the experts, we identified the best accounting software apps for real estate investing business and evaluated them based on critical factors that are important for real estate investors. Visiting retailers of the listed products by clicking links within our content may earn us commissions from your purchases, but we never receive any compensation for the inclusion of products and/or services in our consumer guides. Read our editorial guidelines to learn more about our review and rating process.
Best Real Estate Investment Accounting Software
In the course of this article, we will discuss the best real estate investment accounting software for professionals who want to avoid errors and save their time on math and bookkeeping.
We will also answer some of the most frequently asked questions related to accounting software for real estate investors.
Read on to learn more about the top-rated products.
| | | | | | | |
| --- | --- | --- | --- | --- | --- | --- |
| Best Accounting Software | Why We Chose It | Multi-User Option | Mobile Application | Monthly Fee | Availability of free trials | Tenant Screening |
| Baselane | Unlimited up to 5% cash back on all spending with Baselane Debit Card and 2.4% APY interest on all deposits, including tenant security deposits. | Yes | No. Mobile Web Enabled. | Free | Free | Yes |
| Landlord Studio | End-to-end bookkeeping solutions | Yes | Yes | Starts from $5.99 | 14-day free trial | Yes |
| Buildium | Ideal for large property portfolios | Yes | Yes | Starts from $50 | Yes | $99 |
| Stessa | Best value for money | Yes | Yes | Free | Free | No |
| Rentec Direct | Most suitable for multiple users | Yes | Yes | Starts from $35 | Yes | Yes |
| Rent Manager | Various extra features | Yes | Yes | Ask the vendor | Demo available | Yes |
| AppFolio | Best overall | Yes | Yes | Starts from $280 | Demo available | Yes |
| Property Matrix | Best for experienced accountants | Yes | Yes | Starts from $400 | Demo available | Unknown |
| MRI Software | Properly integrated | Yes | Yes | Ask the vendor | No | Yes |
SIGN UP NOW
Pros
Cons

Open and manage multiple banking accounts in minutes, all for free.
Smart debit cards that enable landlords to control and manage expenses.
Baselane's core services are free. Cash withdrawals and transfers are also free, with no hidden fees.
Integration with other financial tools (bookkeeping, rent collection, reporting) for landlords and real estate investors.
Up to 5% cashback on all Baselane Debit Card purchases.
Your transactions can be categorized by property and revenue/expense.

Bookkeeping for Landlords is limited to desktop, although tenants can sign up and pay fully on Mobile.
Relatively new compared to established competitors like PropertyMatrix.
Baselane is a free financial and banking platform for independent landlords to manage their rental property business, which launched in September 2021.
In March 2021, they launched landlord banking in partnership with Blue Ridge Bank, N.A.
By connecting banking and online rent collection, individual landlords are able to simplify their finances and integrate other functionality such as bookkeeping, reporting and analytics
Baselane Banking allows you to auto-tag specific transactions to a particular unit or property and generates smart debit cards to manage expenses.
This auto-tag feature will help you get organized, by tracking cash flow at the property level, and will make tax time easier.
Their roadmap includes adding integrated Tenant screening and Lease creation, Tenant management tools, as well as embedded financial products to save landlords and investors time and money (e.g. loan, insurance).
Baselane was founded by Thorben Scheidger and Mathias Korder, two former Boston Consulting Group employees who identified a need for a vertically-focused financial platform for landlords.
Check out the full Baselane review and watch a full video walkthrough of the product.
Features
Baselane Banking virtual accounts (like envelopes) help you stay organized.
Virtual bank cards for property expenses.
One-click bookkeeping with instant insights into revenue and expenses.
Automated rent collection via debit/credit cards, or ACH.
Property performance metrics.
Banking with high yield interest rates 2.4% APY and 5% cash back on home improvement (up to $5,000 in spend per year) and unlimited 1% cash back on all other debit card spend.
SIGN UP NOW
Pros
Cons

Automatic online rent collection with a tenant portal
Performance analytics and insights
Online ticket and live chat support
Offers a plenty of training materials
Provides both basic and premium tenant screening
Buildium is one of the most sought-after accounting and bookkeeping software tools for landlords because of its flexibility and a huge number of features.
The platform allows you to manage more than just properties. It is a complete solution for all your needs related to the maintenance of rental properties.
Think of it like this: you are swamped with work and have many things to do. Amidst all the chaos, you forget to record one or two entries and there goes the dream of you filing a perfect tax report.
It is where Buildium steps in and allows you to have access to all financial and other records pertaining to your rental properties.
Wherever you are and whatever you are doing, you can approve and inspect everything from anywhere.
Buildium has emerged as one of the best accounting software apps for large property portfolios.
The company offers three plans, and you can choose one based on your needs and financial situation.
The plans are: Essential, Growth, and Premium.
The more units you have to manage, the pricier plan you will need.
For people with large rental properties, Buildium offers its services for up to 5000 units.
Below are the features included in Buildium.
Owner Portal
It connects everyone by sharing insights and reports which leads to minimum phone calls and emails.
The owner portal of Buildium comes with a number of benefits for landlords. These are:
collecting payments online
sending financial reports in real-time
sharing documents like receipts and leases
streamlined communication
Property Accounting
With Buildium, you don't miss out on any transaction. It is a great way to keep your bookkeeping intact and accurate. Some of the things that fall under property accounting are:
managing accounts payable by setting up automatic payments
monitoring every transaction with ease
reconciling bank accounts
Renters Insurance
You can protect the interests of your tenants by giving them access to renters insurance.
Here's what Buildium has to offer:
fully integrated renters insurance solutions
affordable options
staying informed by tracking compliance
Pros
Cons

Very affordable
Offers tenant screening
Provides free trial and demo as well
Very well-integrated with other related tools
Education materials
Landlord Studio is one of the best accounting software tools for real estate investors because of its simplified solutions that make rental accounting very easy for landlords.
With the help of this property management accounting tool, landlords can easily manage their financial transactions and track their income and expenses.
The platform allows you to automate all your transactions and records related to rental properties.
It makes your job easier, faster, and more accurate. Anybody with minimal accounting knowledge can make use of Landlord Studio to keep track of their rental payments.
The platform offers a number of features to its customers so that they can have access to every element under one roof. Some of these features include:
Connect Bank Feeds
You can connect the platform with your real estate investor bank account to directly view and reconcile bank transactions.
The platform offers maximum security and encryption whilst tracking your transactions.
Generate Professional Accounting Reports
You have access to accurate reports that are approved by their accountants. These reports reflect the performance of your portfolio and make your tax filing process faster and simpler than ever.
The cherry on the cake is that these reports are customizable to a great extent.
You can filter them out based on payments, date range, unit, property, expense categories, and so on.
There are also 15+ designs available for landlords. All your time that goes into Excel can be saved now!
Share Reports Directly with Your Accountant
The mobile application allows you to generate a report of your operations so that you can send it to your real estate investment accountant directly.
With the help of the organized tax reports, your accountant will also be relieved.
Automated Rent Collection Online
The tool functions as an automatic landlord rent payment app. No more red marks on your payments! With everything automated, missing deadlines is a thing of the past for you.
It is easier for your tenants to pay rent directly into your account in a secured manner.
Purpose-Built Tenant Screening Software
Looking for tenants with a clean background history? Landlord Studio allows you to access screening reports that include renting history and background checks of prospective tenants.
In just three simple steps, you can find the perfect tenant for your rental property.
Pros
Cons

No fees, completely free to use
Made for landlords by landlords
Automated recording and bookkeeping
Track your expenses from anywhere

Does not provide tenant screening or communication
Not ideal for enterprise-level users or professionals
Very limited features
Stessa is a 100% free accounting software that could work for those landlords who are a little tight on money.
The company's motive is to offer powerful financial tools to its investors at the lowest cost possible.
Some of the company's services are chargeable though, like rent analysis, market research, and mortgage financing.
Many landlords consider Stessa the best software when it comes to the value of money.
It is also because the platform provides all the basic features in its free plan that are needed by rental investors.
The creators of Stessa have made the tracking of real estate investments pretty simple. It offers end-to-end solutions all in one place.
The platform was founded in 2016 to help investors monitor their real estate assets effectively.
It also has a mobile application which means you can access all your data with just a few clicks from almost anywhere.
The user interface of Stessa is very simple so that people with limited accounting knowledge can also use it without any hassle.
Stessa has a number of features that makes it convenient for landlords who want to manage their rental properties by concentrating on key metrics.
These include the following:
you can track unlimited properties
easy access to your portfolio from anywhere
get performance insights of the portfolio of your properties
collaborate with family, friends, and partners
automated tracking of income and expenses
secured and encrypted to protect your data
documents are stored in an organized manner
run unlimited monthly tax reports
send and export tax-ready financial documents
Currently integrated with another software called AppFolio, Stessa is perfect for rookie investors.
There's only one problem with Stessa: it is not sufficient for enterprise-level users.
Therefore, you may have to look for other options on the list if your business is too big for it.
Pros
Cons

Free online rent payments
Tenant portal mobile application
Access instant tenant screening reports
Multi-user options
No setup cost
Free trial

Limitations on integration
Ideal mostly for large property investors
Rentec Direct is most suitable for team users as it provides the option for multi-user account holders, unlike other companies.
Users can create a separate profile for themselves with a unique name, password, and assign the permission level at no additional fee.
The platform also offers a free plan that consists of basic features essential for property handling.
Any landlord can use this package for up to 10 properties. But if someone has more properties to manage, they can choose the advanced plans that come with more intricate features.
With the help of these features, you can get detailed insights into your property management.
Some of the features of Rentec Direct are listed below.
Accounting
The platform provides you with all the necessary tools that you need to track your transactions and helps you engage in healthy accounting practices.
It offers:
online tenant payments via credit cards or ACH
full ledger accounting for tenants, owners, and properties
an extremely tight and robust reporting system
built-in 1099-MISC e-filing tax system
certified software that works in compliance with your state's real estate board
Operations
Apart from all the accounting tools, you also get access to a number of other features such as:
free professional website so that you can promote your listings online
creation and storage of customer forms where electronic signatures will be accepted
storage of important documents of tenants and owners in the file library
setup of unlimited user accounts so that you and your team can access the software from anywhere securely
On top of all the features Rentec Direct provides, you can also engage in a 14-day trial to check the compatibility of your business with the software.
Pros
Cons

Works for properties of all sizes
Comes with a mobile application
Premium customer support
Customizable accounting software

Pricing not available on the website
Limited features in the cheapest version
No free trial, only demo
It is a powerful and one of the best property management software tools for landlords or property managers that combines all the essential features that a real estate investor needs, to run operations smoothly.
All of the platform's features are well-integrated so that you find everything under one umbrella.
All the real estate investment tools offered by the company are highly customizable so that you pay only for those features that you wish to use in the long run.
The platform is ideal for rental properties of all sizes which makes it efficient and suitable for everyone.
Although the platform does not have any set pricing plans for its customers, one can always ask for a quote from the company officials who are available for instant phone and chat support.
You simply have to send in the features you want in the software and you will get the exact cost in no time!
Since the platform also comes with a mobile application, it helps landlords to manage their business even when they do not have their laptop or PC around.
You can process e-checks and e-payments, make e-bank reconciliations, create custom reports, and control each aspect of accounts receivable and payable, all from one place.
Since the platform functions in both cash and accrual accounting at the same time, your time is saved, and you don't need to spend it on intense bookkeeping.
Some of the features that Rent Manager offers are:
report automation as well as custom reports
financial reports and insights
analyzed budget reports
fundamental financial statements
convenient tax tools
excellent customer service with several communication tools
constant support and maintenance
bank deposits are recorded religiously
manage account payables
Pros
Cons

Mobile app
Pay for what you use, no extra charges
Advanced accounting features
Flexible and secure online payments

Onboarding fee
Not beneficial for small property investors
Little or limited live help post-purchase
AppFolio is one of the most technologically advanced software tools that helps real estate investors to keep track of all their rental transactions, even remotely.
The platform offers several plans (depending upon your needs and financial situation) that contain different features.
If you have the budget and knowledge, you can choose the most premium plan and enjoy the benefits that come with it.
At AppFolio, you can fill out the online form, and soon you will be contacted by a salesperson who will guide you through a demo session.
With the help of this free demo, you can evaluate the features and gain an understanding of what's important and what's not, for your business.
The platform charges an onboarding fee starting from $400 and a monthly fee ranging between $250 – $1,500 which depends upon the plan you choose.
You can also choose less expensive plans and get one or two add-ons for a certain amount.
People who have more than 200 units to manage may consider AppFolio the best real estate investment tax accounting software.
AppFolio has more benefits than most other software on the market right now.
It is known for its high-quality marketing tools, exceptional lease management support, and seamless communication functions.
Let's take a quick look at the features of AppFolio:
Exceptional communication tools including owner online portal, centralized communication options, shared folders and documents, easy export of reports, and so on.
Ease of accounting as it allows smart bill entry, automated accounts payable, real-time reporting, generating performance insights every now and then, etc.
With the help of AI-driven maintenance software, you can access online maintenance workflows, pay vendors online, and intelligently manage requests that come in through online portals, among many others.
Pros
Cons

Customizable features
Mobile application
Made for all levels of accounting experience
Supports multiple companies management

Mostly fits large companies
More expensive than other software
Very limited features in the cheapest version
Property Matrix is loved by experienced accountants because it is extremely customizable. The platform allows you to twist and alter every feature according to your specific need.
Packed with all the basic and advanced accounting and assisting features, it is a treat for expert users.
The platform offers three pricing packages – Standard, Property Matrix Pro, and Enterprise.
The Standard plan is available at $400 for up to 250 units and $1.50 each for additional units.
The most significant features of this plan are custom reports, maintenance, marketing tools, enterprise accounting, and phone support.
The Property Matrix Pro plan starts at $475 per month and allows the same number of units as the Standard plan – 250 and $1.50 each for additional units.
The plan includes a specialized tool for commercial properties, budget reports, and all the Standard features.
Enterprise is priced at $1,200 and allows up to 800 units with $1.35 for each additional unit. The plan contains all the features of Property Matrix Pro including common area management charges.
Due to its complex and advanced features that are rarely found in other real estate investing accounting software, it is highly sought-after.
Everything that you require for maintaining your rental property can be found on this platform.
In general, the users of the Property Matrix platform can do the following:
Generate recurring automated invoices and bills for tenants.
Organize and track financial transactions.
Manage multiple users and companies.
Automate routine actions.
Manage documents stored in one single system.
Take electronic signatures.
Make use of a professionally designed website.
Pros
Cons

Extensive experience in the field
Good company reputation
Pay for those features that you use
Flexible and well-integrated
Recurring professional services

Commercial users can only benefit the most from it
No pricing available, you must ask for a quote
MRI Software is probably the oldest company on this list of the best bookkeeping software for real estate investors.
The platform has 175+ solution partners and 25+ consulting partners. MRI has simplified the whole accounting process by partnering with 200+ companies.
Each is designed to offer a financial solution to your rental property problems by helping you meet your desired requirements to the fullest.
MRI does not offer a specific pricing or any free trial. It is because you can customize over 175 integrations of your choice.
The company offers a host of features making it highly reputable and popular. Some of these features are:
maintenance requests
online rent collection
tenant screening
renters insurance
investor relations
compliance solutions
rent tracking
resident communication
credit risk management
account payable automation
electronic payments
Customers who like to personalize their experience prefer MRI Software over other companies.
Since they are able to optimize the features according to their unique needs, they find it very flexible to use.
Since the company has been in the market since 1971, it is highly reputed and reliable for daily accounting use across several industries.
How We Selected the Best Accounting Software for Real Estate Investors
It is important to weigh a number of aspects before deciding on the best accounting software for rental properties.
You are going to need software with a number of features at an affordable monthly fee to make maximum use of it in the desired manner.
After reviewing dozens of accounting software programs, we chose the names that are displayed in this article.
Most of the software specializes in one or another segment so that you are presented with a variety of options to choose from.
We had a strong screening process before including any company in our list of the best real estate investing accounting software apps.
The following factors were considered by us before preparing this list:
rent payment
minimum fee requirements
value offered
tenant and landlord communication
integration of all services
ease of use
company reputation
customer service
tenant screening
availability of a mobile application
multi-user support
number of units allowed
We made sure that all the names that we have mentioned here fulfilled most of these criteria.
How can accounting software help real estate investors?
Without a proper system, it's easy to get lost in your records, especially if you have many units to manage.
Accounting software automates your bookkeeping process. This way, you have fewer chances to forget or miscalculate something.
As a real estate investor, what must I look for before buying accounting software?
The answer depends on your personal needs. But as for the fundamental features, consider the price, availability of a free trial, reviews of customer support, and who the software fits better: small businesses or large corporations.
Why are there so few desktop options in accounting software available?
Desktop software is becoming redundant these days. That's why more and more companies have shifted to or started with cloud-based accounting software.
Cloud-based software offers access from any computer as it doesn't require installation. You don't lose your data if your computer is damaged.
If there are changes in laws, rules, and other tax regulations, it can notify you about updates and be quickly adjusted to them by the development team.
If I am not familiar with all the concepts of accounting, will I be able to properly use the software?
Accounting software does simplify your bookkeeping efforts, but you still need to be knowledgeable about the taxation rules and regulations applying to your business.
It will also help you to learn about tax benefits and tax strategies for real estate investors.
__
About the Author:
Oleg Donets is a serial entrepreneur, technology and digital marketing strategist with a solid track record. Since 2013, he has been successfully helping numerous startups and established companies from a wide range of industries to launch, grow and scale their businesses by utilizing his innovative technology solutions and progressive marketing strategies. Oleg is a founder of Real Estate Bees, a cutting-edge technology & marketing platform for the real estate industry. Oleg is also a proud business mentor at SCORE, the nation's largest nonprofit organization and a resource partner of the U.S. Small Business Administration.