11 Best AI Chatbots for Real Estate Compared
Real Estate Bees' editorial team asked a number of industry-leading real estate professionals to share their expertise on the best artificial intelligence real estate chatbots to help our readers make a more educated purchase decision when researching available solutions.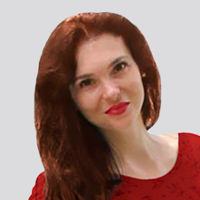 With the help of the experts, we identified the best real estate AI chatbots and evaluated their features, plans, and pricing information. Visiting retailers of the listed products by clicking links within our content may earn us commissions from your purchases, but we never receive any compensation for the inclusion of products and/or services in our consumer guides. Read our editorial guidelines to learn more about our review and rating process.
This guide features the most advanced and popular artificial intelligence chatbots for real estate use.
We compared each chatbot based on criteria that users find important and relevant to their business.
Let's take a look at the AI real estate chatbots that made the cut.
SIGN UP FOR FREE
Serviceform specializes in real estate web conversion tools.
Their lead generation and customer support solutions offer both real estate agencies and brokerages a full-circle toolset that takes the curious website or listing page visitor to a fully-converted buyer and seller.
Their dynamic chatbot was developed in-house to meet the often overlooked needs of real estate and quickly proved a popular product suite addition for both desktop and mobile.
Serviceform real estate chatbot innovations include a way for you to answer many questions from web visitors, help them find their dream home, and get in touch right away.
Real estate businesses can also find out insights like whether they're buying or/and selling, what is their budget, ZIP code, special requirements, etc.
Then there's the dynamic chatbot's ability to automatically update its content.
For Serviceform customers, this has meant a single chatbot delivering a personalized buying experience for 1000s of agency listings.
Features
Highly contextual chatbot experiences for 1000s of active property listings
Real estate template library access for trust-building chatbot flows
Multimedia support like virtual tours from inside the chatbot
Automated lead qualification process that prioritizes engaged prospects
Real-time email/SMS notification when leads come in
Automatic CRM sync for timely sales team follow-up
Plans and Pricing
Serviceform offers free forever DIY plans and serviced plans.
DIY plans are from $0-$9/month, and the installation for these plans is handled by the customer.
Serviced plans come in Basic ($429/month), Pro ($599/month), and Premium (Request for a quote) packages.
Tool installation and optimization for serviced plans are taken care of by Serviceform.
All serviced plans include conversion tools with lead routing, unlimited conversions, 1+ live chat seats, a monthly report, yearly optimization, and more.
Tidio is an AI-powered chatbot that helps real estate investors, e-commerce entrepreneurs, and sales teams automate various customer support services.
The platform is equipped with numerous pre-made chatbot templates that have been tailored to collect more leads, provide status updates, and inform customers of discounts, among other functions.
As an AI solution, Tidio is built to answer up to 73% of business-related questions automatically, such as returns and refund policies and pricing inquiries.
Features
Tidio has over 35 pre-made chatbot templates specifically designed for sales, support, and customer service.
There are numerous AI-generated responses to provide instant customer support and improve engagement.
Tidio chatbots are highly customizable, allowing you to set various actions, triggers, and conditions to launch the chat window based on the instructions set.
Tidio integrates with many e-commerce platforms and third-party apps such as Shopify, WooCommerce, WordPress, Wix, Drupal, Google Analytics, HubSpot, Mailchimp, Pipedrive, Zapier, and others. Tidio also has an OpenAPI.
Instant notification when a user closes the chat window, is prepared to leave the website, or wants to talk with a human agent.
Data analytics and insights help you keep track of your daily contacts, the number of people who close the window, monthly conversations, helpful vs unhelpful responses, and more.
Plans and Pricing
Tidio has a free as well as a paid plan. The plans share a lot of features, with the main difference being the number of triggers supported for each subscription package.
The free plan supports up to 100 chatbot triggers, while the premium plan offers from 2,000 to 40,000 triggers and conditions that you can use to customize your chatbot.
The price for the paid plan starts from $29 per month and increases based on the number of triggers you choose.
Additionally, Tidio has a 7-day free trial period where you can try out all chatbot features before committing to the premium subscription.
SIGN UP NOW
Chatra is a cloud-based chat platform focused on creating solutions that help small businesses sell more. Chatra has a feature-rich web and mobile app built on top of the Meteor framework.
They provide easy-to-use, functional chat software that allows you to set up live chat on your website without any hassle.
Chatra is one of the best chatbots for real estate sales because it allows great flexibility. Customers can either talk with your chatbot or leave a message for you to answer when you're available.
You'll receive both desktop and mobile push notifications whenever you get a new lead inquiry.
Features
Manage messages from different channels from one dashboard.
You can ask for permission to add contacts to your email list.
Add frequently asked questions to provide quick responses to common queries.
With the mobile app, you can follow up with leads anytime, anywhere.
You can access chat notes and save replies.
Zapier integration is available on the pro plan.
Plans and Pricing
Chatra's free plan allows only one agent and has very limited features. This plan allows chatbots only on websites.
The essential plan costs $17 per month per agent. On this plan, you can manage client email conversations and set up Facebook and Instagram chatbots. This plan also gives access to real-time analytics.
On the pro plan, you get all the essential plan features, plus one-click data export and integrations with Helpscout, Zapier, and Slack. This plan costs $23 per month per agent.
SIGN UP FREE
MobileMonkey is a multichannel chatbot platform that offers real estate businesses, e-commerce businesses, and other SMBs an easy way to connect with their customers.
MobileMonkey is a major platform for creating Facebook messenger bots for real estate.
Aside from Facebook messenger, MobileMonkey also supports automated, conversational chats on Instagram, SMS, and your real estate website.
It collects all the messages into a single inbox for ease of access.
With MobileMonkey, you can automate your online sales outreach and generate high-quality leads that convert.
Features
Email capture feature that you can connect to Mailchimp or Aweber to send targeted email campaigns.
Highly customizable. You can customize the chatbot's colors, text, and branding to fit your business.
Lead capture on Facebook and Instagram.
The mobile app helps you take over the conversation from anywhere.
Chatbot templates that you can customize to suit your business needs.
Simple, easy-to-use, and user-friendly interface. There's a bit of a learning curve, but there are enough tutorials to help you get the hang of it.
Powerful analytics to help you improve and optimize your chatbot. Useful information such as daily contacts, total contacts, and unanswered questions are displayed in the dashboard.
Receive alerts when a lead is qualified so you don't miss out on hot leads.
Plans and Pricing
The free plan only allows a basic Instagram bot. Basic pricing called Instachamp Platinum starts at $9.95 per month for Instagram and Facebook messaging automation.
At $119 per month, the Startup edition plan offers advanced multichannel functionality.
Founded just in 2016, Tars has powered about 25 million conversations between businesses and their customers. It is used by businesses like Vodafone, Adobe, and Daimler.
Real estate businesses can leverage Tars' AI technology to create more meaningful, personalized, and interactive one-to-one conversations with consumers.
Plus, they boast about 1,000+ chatbot templates for different industries.
Tars is basically a web chatbot. But it also supports WhatsApp marketing for real estate lead generation.
Features
Access to 1,100+ chatbot templates.
WhatsApp Business API.
1 or 2 chatbot flows customized by Tars experts.
1,000+ integrations to move data to your realtor CRM.
Easy-to-use scheduling feature for booking appointments. Tars integrates with Google Calendar.
Dashboard for capturing chat and lead data.
Plans and Pricing
Tars offers three paid plans — business, premium, and enterprise.
On the business plan, you can only create 1 chatbot (designed by a Tars expert for free) and manage 5,000 conversations per month.
The Premium plan allows you to create 3 chatbots (2 are designed for you). It allows up to 10,000 chats per month. It also gives you 1 WhatsApp Business API number.
The Enterprise plan gives access to 5 chatbots (3 designed for you), 2 WhatsApp Business API numbers, and 20,000 chats per month.
These plans do not have pricing information available online. You'll need to request a quote.
Structurely's Aisa Holmes is one of the best real estate chatbots, designed to facilitate personalized two-way conversations with your leads and customers.
Structurely provides one of the best AI chatbots for realtors to help them qualify, engage, and nurture leads. It qualifies leads through text and email.
The chatbot helps you to automate the process so you can spend more time closing deals.
Structurely can follow up with leads for a long time (up to a year) until they respond. Additionally, you can take control of communication at any time through its mobile app.
Features
This realtor chatbot integrates with Zapier, Salesforce, Hubspot, Marketo, and Calendly.
There are two languages supported by Structurely: Spanish and English. It speaks with a natural flow and a conversational tone.
Structurely is fully customizable and can be tailored to match your business's branding and voice.
Follow up with unresponsive contacts for up to 12 months and even with contacts who suddenly become unresponsive.
Structurely integrates with your CRM and shows you all ongoing conversations with your contacts.
In special cases, when you need to take over a conversation, the software sends you push notifications through the mobile app, an SMS, and an email.
Use pre-built chatbot scripts for real estate, or create your own.
Lead routing rules are copied from your CRM, so that leads are always sent to the right member of your team.
Analytics and reporting features.
Plans and Pricing
Structurely offers a wide range of plans for clients with different needs, starting from the Entry plan ($299/month for 100 contacts) to the Established plan ($1,499 per month for 1,000 leads).
On their website, clients can fill out a form to request custom pricing.
Convoboss is a digital marketing agency specializing in social automation, lead generation services for real estate agents, conversion rate optimization, SEO, and AI chatbots.
They create branded ads and chatbot marketing solutions for small businesses.
The Convoboss chatbots can be integrated into a website for real estate investors or agents, your Facebook page, or in Facebook Messenger.
Features
Highly customizable chatbot. You can customize it (text, images, listings, etc.) to fit your business's demands.
Notifications. Get email notifications whenever your chatbot starts engaging with a prospect.
Integration with your website, Facebook, Email, Messenger, and Wit.ai.
Segment customers based on their questions and responses. The chatbot recognizes statements such as "I want to buy," or "sell my property." It then automatically provides relevant answers to their queries.
Plans and Pricing
The Professional plan costs $41 for 1 user and 300 sessions per month. Users on this plan will be able to customize their chatbot, access a message inbox as well as audience and session analytics.
The Team plan costs $99 per month for 3 users and 1,000 sessions per month. It offers the same features as the professional plan as well as the ability to export audience contacts.
On the Business plan, which costs $249 per month, you get all the features of the team plan plus Wit.ai NLP integration (which offers even more customization).
It supports 5,000 sessions per month and 10 users.
Sometimes, the key to getting new clients is staying in touch with people you've already done business with.
Homebot helps you generate new leads by keeping you connected with previous clients.
Homebot is a real estate platform focused on helping homeowners make informed "home wealth" decisions.
By providing value to your past clients, Homebot helps you grow your business and acquire new leads.
Homebot, however, requires a lender co-sponsor. By partnering with a loan officer you already know via the platform, you can provide clients with targeted market information and access other Homebot features.
Lenders pay for their own subscription.
Features
Homebot sends your past clients monthly reports that help them evaluate their home's current value, their equity position, and their trade-up potential. This constant engagement with your established client base often leads to new business opportunities.
Personalized home financial data and refinancing savings calculations for past and prospective clients.
Easy setup. You simply upload your contacts and leave Homebot to run on autopilot, simplifying your referral marketing.
Homebot collects data from several top real estate sources and provides estimates of home values in its monthly reports.
Zapier integration. Homebot integrates with Zapier to synergize your daily workflow.
You can also use Homebot to collect targeted leads through a personalized landing page.
Plans and Pricing
The Pro account is priced at $25 per month, with a $50 setup fee. This allows you to add up to 500 clients. For an additional 500 clients, you can pay $10/month.
With Roof, real estate companies can have smart, personalized conversations with their customers at scale.
Roof AI's virtual assistant is a fully interactive chatbot that helps you engage, convert, and pre-qualify leads at any time of the day on Facebook Messenger, email, SMS, and webchat.
Roof works with your agents, your multiple listing service (MLS), and your CRM platform to ensure that your daily workflow remains as smooth as possible. It's one of the most popular chatbots for real estate agents.
Features
Roof can pre-qualify your leads while assessing their needs and filtering their demands to ensure that they meet certain criteria.
The chatbot also helps you to capture contact information to boost engagement and marketing outreach.
It integrates with any real estate CRM and MLS software.
It can match buyers with listings that fit what they're looking for.
Roof bots can provide fast answers to customer inquiries and book showings. You can view the full conversation and take the lead whenever you deem fit.
Lead nurturing. Roof AI segments your audience based on where they are in the customer journey and determines the content that is most likely to appeal to them.
Roof uses data from your MLS and your agent roster to learn about your listings.
Plans and Pricing
Compared to alternatives with similar features, Roof is fairly expensive. They don't publish pricing on their website. You can contact their sales team to get a quote.
Ask Avenue is a messaging and lead routing platform that helps to drive conversions and engagement for real estate businesses.
Ask Avenue offers live chat and messaging software that is custom-built for real estate.
The AI chatbot assists with lead qualification and routing leads to team members based on the property address or neighborhood information the prospect provides.
Features
Route leads to your team members based on either property address or neighborhood.
Seamless integration with your website and real estate CRM software like MoxiWorks, Follow Up Boss, and PropertyBase.
Leads are automatically tracked and verified, so you know who you're dealing with and what stage they are at in the funnel.
The mobile app comes with several advanced features, such as message previews, saved replies, reminders, and more detailed property information.
Ask Avenue provides you with chat transcripts and a reporting dashboard for optimizing your sales strategy.
Plans and Pricing
Ask Avenue offers flexible pricing for real estate teams of different sizes.
The Individual plan is priced at $60 per month (up to 200 chats)
The Team plan costs $300 per month (up to 1,500 chats)
The Office plan is priced at $750 per month (up to 4,000 chats).
Respage is a real estate tech company that provides AI-powered solutions for the multifamily industry.
Part of their offerings includes leasing automation, PPC management, reputation management, and resident retention software.
They also offer a fully-featured AI chatbot that is one of the fastest in the industry. According to independent analysis, this chatbot responds in less than two seconds.
Respage also offers an automated leasing assistant tool called Resmate. This helps answer your prospects' inquiries and automate tour scheduling without human involvement.
Features
NLP Chatbot. Respage's chatbot uses natural language processing (NLP) to improve responses. It dates back to 2017 and has gotten smarter with each conversation since then.
Seamless human hand-off. In situations that require a human agent, the chatbot is capable of handing off seamlessly and giving complete transcripts of the conversation.
Highly customizable real estate AI chatbot.
Easy lead tracking. You can view your leads via a live dashboard.
This chatbot is bilingual and can speak both English and Spanish.
Chatbot + Live Chat. Prospects can decide which medium they prefer for communication: chatbot, live chat, or chatbot + live chat.
Lead nurturing. Automatic follow up with prospects.
Supports text messaging.
Plans and Pricing
Respage doesn't disclose their pricing to the public. You can contact them for a quote.
__
About the Author:
Oleg Donets is a serial entrepreneur, technology and digital marketing strategist with a solid track record. Since 2013, he has been successfully helping numerous startups and established companies from a wide range of industries to launch, grow and scale their businesses by utilizing his innovative technology solutions and progressive marketing strategies. Oleg is a founder of Real Estate Bees, a cutting-edge technology & marketing platform for the real estate industry. Oleg is also a proud business mentor at SCORE, the nation's largest nonprofit organization and a resource partner of the U.S. Small Business Administration.