7 Best Commercial Property Software Tools for Real Estate Professionals (2023 Reviews)
Real Estate Bees' editorial team asked a number of industry-leading real estate professionals to share their expertise on the best commercial real estate tools to help our readers make a more educated purchase decision when researching available solutions.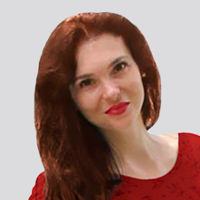 With the help of the experts, we identified the best commercial property software apps and evaluated them based on critical factors that are important for real estate professionals. Visiting retailers of the listed products by clicking links within our content may earn us commissions from your purchases, but we never receive any compensation for the inclusion of products and/or services in our consumer guides. Read our editorial guidelines to learn more about our review and rating process.
Real Estate Bees — Best Commercial Property Lead Generation Software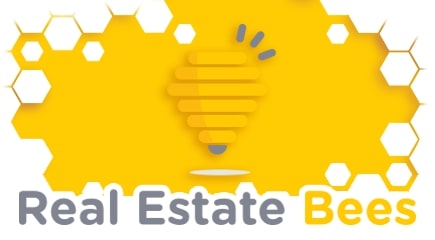 JOIN FREE
Real Estate Bees (REB) is a go-to online resource for proactive real estate professionals who are committed to growing their business.
The REB platform is dedicated to empowering industry pros with cutting-edge technology, invaluable insider knowledge, and innovative game-changing marketing strategies.
Real Estate Bees offers a number of online software tools for commercial real estate professionals, including agents, brokers, investors, lenders, and others.
Features
Property Marketplace
For buyers and buyers agents, the nationwide real estate property marketplace offers commercial real estate property search tools with granular filtering by property types, price, building or land size, and other criteria.
For those seeking real estate for investment purposes for themselves or their clients, the marketplace offers access to a reliable source of off-market properties.
Whether you are trying to find off-market properties to run a business from, fix and flip, fix and rent or another investment strategy, this is your go-to place for all your deal acquisition needs.
By using the marketplace to sell commercial real estate, listing agents and owners will get to tap into an already extensive, yet continuously growing property syndication network not available on any other marketplace, including the largest players in the real estate space.
You'll benefit from a tremendous reach stretching far beyond the platform's users helping you sell faster and more efficiently.
Lead Marketplace
Every member of the REB platform automatically gets access to a massive inventory of qualified inbound commercial real estate leads through the most advanced real estate Lead Marketplace in the industry.
The lead marketplace lets residential and commercial real estate professionals purchase inbound, geo-targeted leads in real time from a single, easy-to-use dashboard.
Real Estate Bees offers a one-of-a-kind program that helps generate FREE and PAID leads for various commercial real estate professionals in their target market:
and other professionals.
In other words, as a free member of the platform, you will have an opportunity to generate free leads, as well as get access to the industry's most advanced real estate Lead Marketplace where you'll be able to purchase high-intent, geo-targeted leads.
Property Marketplace Widget
Another powerful, yet completely free, lead generation tool accessible exclusively to members of the REB platform is its renowned Property Marketplace Widget.
This cutting-edge piece of technology is designed to help residential and commercial property agents close more deals by easily placing lead-generating real estate marketplace on their IDX real estate websites via an embeddable widget.
Pro Directory
Besides one of the best apps to find commercial real estate, as a member of the REB platform, you get to leverage the industry's largest online Real Estate Business Directory to generate 100% free leads.
The platform allows you to create a comprehensive business profile and have an opportunity to get in front of a high-intent, geo-targeted audience that utilizes our Pro Directory to find reputable real estate professionals to order a service from or partner with.
Plans and Pricing
Some of the services are free:
Listing your business in the directory
Receiving leads that come from your directory profile
Creating listings on the Real Estate Bees Marketplace
Publishing content in the Real Estate Bees blog via the Expert Contributor program
Getting mentions in popular media publications via the Free Publicity program
Real Estate Bees offers free and paid leads to real estate professionals.
Free leads can be earned by being active on the platform.
The activities include things like fully filling out your business profile, encouraging clients to leave honest reviews on the platform, contributing informative content to a blog, responding to periodical surveys, etc.
As for the paid leads, there are different payment models:
Paid upfront (pay-per-lead, monthly fixed subscription, custom campaigns)
No upfront cost (pay-at-closing referrals)
Shared expense (with partners such as lenders, investors, or other real estate vendors)
The rates aren't disclosed on the website because Real Estate Bees leads are priced based on different parameters such as location, competition, provider, etc.
Pros and Cons
Pros
Ability to get free and affordable leads of high quality
Precise geo-targeting capabilities
Granular filtering ability
Multiple payment models available
World-class dedicated support
Access to resources helping you expand your online presence and establish yourself as a go-to industry expert
Cons
The platform is relatively new, so its interface changes often as it evolves
At this stage, the platform has limited integration with other online tools
Integrations
PropertyRadar — Best Commercial Real Estate Investment Software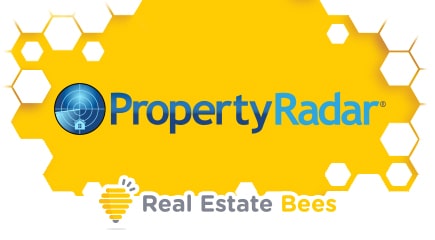 START FREE TRIAL
PropertyRadar is a software company that provides information on properties and owners in the United States.
This software for real estate investors and agents offers a comprehensive and up-to-date database of property data, including detailed information on property characteristics, ownership history, tax information, mortgage data, and more.
It also offers advanced filtering capabilities that allow real estate investors to target specific properties and owners by geographical location, property type, owner demographics, and more.
Features
Property & Owner Data
The Property & Owner Data feature provides investors with a property's in-depth history, chain of title, transaction details, and skip tracing for real estate investors.
Commercial property investors and agents can search and analyze properties by geographical area, view property characteristics, access property owner details and information on property taxes, mortgages, and ownership history.
Market Heatmap
The market heatmap feature offers real estate investors a visual representation of real estate data, identifying trends and patterns in specific markets.
Agents and investors can filter and color-code properties to pinpoint areas with high concentrations of particular properties or attributes, simplifying the identification of potential markets or properties of interest.
Lists Insight
Lists Insight provides agents with a detailed profile of a specific list of properties or property owners.
It allows agents to create custom lists of properties based on specific criteria, such as location, ownership, property type, and more.
Agents can then use this feature to access a dashboard view of the metrics related to each list, including the number of properties in the list and the total value of the properties.
These and other features are described in more detail in our in-depth PropertyRadar review.
Plans and Pricing
PropertyRadar offers three basic plans: the Essential plan, the Complete plan, and the Custom plan. There's a 3-day free trial for new users on both the Essential and Complete plans.
The Essential plan costs $59 per month, or $588 a year. Users on this plan get access to all property lookup features, including the ability to search by name, email, address, or APN.
The Essential plan also allows you to build lists of properties by using 139 different criteria. Users on this plan can export 1,000 property details per month in CSV format, as well as 25 owner phones and emails.
Additional property detail exports cost 5c per record and added owner detail records cost 15c per record.
The Complete plan costs $99 per month, or $948 annually. It includes all the features of the Essential plan, plus additional features like integrations with 4,000+ applications and GPS tracking for route tracking.
You can build property lists, searching with 256 different criteria. It also offers access to property tax status and advanced mortgage and loan data.
This plan allows you to add 1 user to your team for free. Users on the Complete plan can export 10,000 property details per month in CSV format, as well as 250 owner phones and emails.
Additional property detail exports cost 1c per record and added owner detail records cost 8c per record.
The Custom plan is designed to meet each company's specific needs. The price for this plan is based on each company's requirements.
Pros and Cons
Pros
Comprehensive data. You can access comprehensive data on properties and owners, including getting detailed property information, skip tracing real estate owner contacts, and seeing property history. It is an excellent tool for targeted marketing and lead generation.
Customizable lists. PropertyRadar allows users to create customizable lists of properties and owners based on specific criteria such as location, property type, and ownership status. These lists can be used to create targeted marketing campaigns.
3-day free trial. The 3-day free trial allows you to explore many of the platform's features for free.
Cons
Some of its features are hard to use. Some users have complained about difficulty figuring out how to use the heatmap and measurement tools for locating opportunities.
Inaccurate property information. There have been several complaints from different users about data inaccuracy. The information or data they provide may be outdated at times.
You pay additional fees for certain features. Additional fees apply for certain features, such as phone marketing or parcel maps.
Integrations
Trello
Podio
HubSpot
Yellow Letter HQ
Asana
Pipedrive
Zapier
Buildium — Best Commercial Property Management and Accounting Software
START FREE TRIAL
Buildium is a cloud-based property management billing software that helps agents streamline their operations. It is also some of the best accounting software for real estate investors available.
Its customizable online portals are one of its most useful features. These portals allow agents to create individual login accounts for tenants and owners.
The accounts provide tenants with access to relevant information and allow them to perform various tasks online such as rent payments or maintenance request submissions.
Buildium also offers a landlord accounting software system that integrates with many banking institutions, allowing bank reconciliations and automatic transaction imports from your real estate investor bank account.
Features
Property Accounting
With Buildium's real estate accounting software, property managers and investors can create property-specific accounts, collect rent, record income, and track expenses like maintenance and utilities.
Additionally, Buildium's property management accounting software offers financial reports and analytics such as balance sheets, income statements, and cash flow statements.
1099 E-Filing
This feature streamlines the 1099 form preparation and submission process for property managers.
It enables electronic generation, filing, review, and approval of 1099 forms before IRS submission.
Additionally, the 1099 e-filing feature includes tools for deadline tracking, payment monitoring, and IRS compliance, simplifying tax reporting.
Property Management Websites
Property managers can create customizable professional websites for their properties.
They can choose from mobile-optimized templates and personalize them with branding, images, and content.
Tenants can view available properties and apply for rentals through the website, providing information to owners, and other stakeholders efficiently.
Learn more about these features in our detailed Buildium review.
Plans and Pricing
Buildium offers three basic plans. They include the Essential plan, the Growth plan, and the Premium plan.
The Essential plan is priced at $52 per month and offers a tenant check service, online portals, accounting, and maintenance.
Additional costs include e-signatures at $5 per signature, bank account setup at $99 per bank, and optional property inspection data management at $40 per month.
The Growth plan costs $166 per month and includes all Essential plan features.
It also offers free unlimited e-signatures, free property inspections data management, and 5 free bank account synchronizations, as well as business analytics and insights, ticket support, and live phone support.
The Premium plan is priced at $479 per month and includes all of the features in the Growth plan.
It also includes priority support, open API access, and entry into the Buildium Rewards program.
Users on this plan get a dedicated growth consultant to help them navigate and make the most of the platform.
Pros and Cons
Pros
User-friendly and easy to navigate. Although Buildium has a wide range of features, the program is easy to learn. The Buildium Academy also offers videos to help new users get started.
Customizable reporting. Buildium's reporting feature allows property managers to create custom reports and export data in a variety of formats, including Excel and PDF.
Lots of automation features. From managing work orders to reconciling bank transactions and statements, Buildium offers a number of automation features to help users save time.
Cons
Additional fees. Buildium charges additional fees for integrating bank accounts and e-signing on its basic plan.
Report customization options are limited. While Buildium offers accounting and reporting tools on par with QuickBooks, options for customizing these reports are limited.
Limited mobile functionality. While Buildium offers a mobile app, some users may find that the app does not offer all of the functionality they need while on the go. This is a drawback for property managers who spend a lot of time in the field.
Integrations
ButterflyMX
Happy Inspector app
Dropbox Sign
Adobe Acrobat Sign
AvidXchange
Zillow Rental Manager
Buildout — Best Commercial Real Estate CRM Software
Buildout bills itself as the full-lifecycle enablement platform for CRE brokers, providing them with software and services that help them operate more efficiently.
The company recently acquired Rethink CRM to expand its native CRM capabilities.
Buildout's CRM gives real estate brokerages full visibility into every aspect of their pipeline, from tracking financials and comps to creating deal playbooks.
The software's predictive analytics and property research tools provide users with laser focus when it comes to finding properties most likely to sell, helping to accelerate the bid preparation process.
Features
CRM
The commercial real estate agent CRM helps you manage contacts, property data, and leads.
It also provides geo search, data compilation, activity reports, and other capabilities, helping agents stay organized and effective.
Property Syndication
Buildout's syndication feature allows you to market your listings on 15 commercial real estate marketplaces.
These include Brevitas, AnthemIQ, CommercialEdge, Digsy, TenantBase, and RI Marketplace.
Property Websites
Buildout's commercial property software helps brokers and marketers create single-listing or multi-property websites to promote properties and generate leads.
Changes to listing data are instantly updated on the website, third-party listing websites, proposals, and emails.
Pipeline and Commissions
Buildout's Pipeline feature allows you to track every listing or assignment you've been working on.
You can input predictions and an expected close date, letting you forecast your income and sharpen your predictions over time.
Deal previews display in the default column view or in the list view and these can be customized by using a number of filters.
With Buildout's commission feature, you can set up commission plans for teams and individuals. You can also add these plans to your office settings, so they apply to each agent automatically.
Plans and Pricing
Buildout offers 3 basic plans. They include the Manage & Close plan, the Showcase & Boost plan, and the Prospect & Nurture plan.
The Basic plan — Manage & Close — costs $85 monthly per broker, plus a $250 monthly brokerage fee.
It offers access to all Buildout's transaction, expense, and pipeline management tools. Brokers can also manage agent commissions on this plan.
The Showcase & Boost plan costs $150 monthly per broker, plus a $250 monthly brokerage fee. Users get access to marketing and prospecting tools, along with the Basic plan features.
The Prospect & Nurture plan is for both brokers and agents. Buildout currently offers this plan at an introductory price of $199 per month per user.
It includes a 3-in-1 research, prospecting, and client management power tool.
Buildout also offers two marketing plans: Showcase and Showcase +.
The Showcase plan offers access to proposal templates, listing landing page templates, custom branding, email blast tools, a secure document center, and more.
It costs $150/month, plus a $250/month brokerage fee.
Showcase + adds three custom page templates, underwriting tools, and access to a pre-screened investor matching feature.
It costs $225/month, plus a $250/month brokerage fee.
Pros and Cons
Pros
Centralized database. This app for commercial real estate customer relationship management provides a centralized database for managing all your property information. This makes it easy to keep track of clients, listings, and prospects.
Easy creation of brochures and activity reports. Buildout makes it easy to create marketing brochures and activity reports.
Advanced integrations. Buildout integrates with many commercial property manager and broker software tools including ClientLook, CommissionTrac, and more.
Cons
Steep learning curve. This software offers many features and large functionality. It will take first-time users some time to adapt, learn how to use the program, and become proficient with the tools.
Customization can be tedious. The process of customizing form fields and marketing templates isn't straightforward.
Basic financial analysis page. The financial analysis page lacks flexibility. Compared to some of its competitors, the pages are not as detailed or comprehensive.
Integrations
Google Drive
DocuSign
Mailchimp
Apto
CoStar
HubSpot
Salesforce
ClientLook
CommercialEdge
Cirrus Insight
CommissionTrac
Reonomy — Best Commercial Real Estate Analysis Software
Reonomy is a commercial real estate data platform owned by Altus Group. It has a number of commercial real estate tools that provide insights and analytics on properties, ownership, and market trends.
One of Reonomy's unique features is the Reonomy ID technology. This technology aggregates and analyzes data from a variety of sources to provide comprehensive property and market insights.
It also helps agents identify potential opportunities and make informed investment decisions.
Features
CRE Comps
This feature assists commercial real estate professionals in analyzing comparable properties and market transactions.
Users can view property details, such as sale price, date, and characteristics, and search for comparables by using filters like asset type, location, loan origination data, loan amount, and property size.
The CRE comps feature also provides data visualization tools for analyzing comps.
Property Owner Records
The Property Owner Records feature offers real estate agents comprehensive information on U.S. commercial properties.
Agents can access owner details, contact information, and records such as mortgage data, legal information, and tax history.
This feature equips agents and brokers with valuable commercial property insights.
Property Owner Search
Users can search for properties by entering the name of the owner or LLC that owns the property.
They can then access details about the individual's or company's properties, including sales history, mortgage information, tax history, and more.
Agents can also use this feature to access contact information for property owners, such as phone numbers and email addresses.
Plans and Pricing
Reonomy's pricing information is not available on its website.
However, our research found that the starting price of the software is $149 per month for 250 property detail downloads a month. Users are locked into yearly contracts.
Pros and Cons
Pros
Comprehensive property data. Reonomy has a vast database of property data that covers the entire United States, providing users with a wealth of information on properties, owners, and transactions.
Advanced search capabilities. The platform's search engine is robust and allows users to filter properties based on a wide range of criteria, including tax history, debt history, Opportunity Zones, and more.
Easy to use. The platform has a streamlined user interface that makes it easy to use even for newbies.
Cons
Owner records aren't always accurate. Reonomy sources information on name and owner contact details from public records. These aren't always accurate.
Limited access. Reonomy offers access to commercial properties only, so it's not suitable for residential real estate agents and investors. There also isn't enough coverage or information on rural properties.
No team features. The platform has no features to support team collaboration and also offers limited integrations.
Integrations
Salesforce
Zapier
ARGUS
Tableau
HubSpot
CommercialEdge — Best Commercial Real Estate Brokerage Software
CommercialEdge is a property research platform designed for commercial brokers.
Its unique feature set places it among the best commercial real estate software solutions, as it can aggregate data from multiple sources, including its own proprietary data.
This online software program provides powerful visualization tools for brokers to understand the data and identify market opportunities.
In addition, CommercialEdge uses advanced machine learning algorithms to identify trends and patterns in real estate data.
Features
Deal Manager
This feature streamlines deal management for commercial real estate brokers and agents by allowing them to create deals with property details, stages, and other information.
They can assign team members, set tasks and deadlines, and track key metrics such as deal status and closing probability.
Edge Marketing
CommercialEdge makes it easier to market your business by offering several ways to promote your listings and attract new clients.
For example, their real estate listing syndication tool syndicates your listings to third-party platforms like PropertyShark, Point2, CommercialCafe, 42Floors, and more. It also boosts their visibility with Featured Ads.
You can also create marketing materials for your business like emails, brochures, and mobile-optimized listing websites.
Edge Research
Edge Research empowers commercial real estate brokers with market trends, property data, and more through its property intelligence tool.
Users access specific property details, ownership information, transaction history, debt information, and more.
They can also generate custom reports. The platform integrates with Yardi Market Insights, offering accurate data on listings, rent, and occupancy rates.
Commission Management
CommercialEdge helps brokers automate the distribution of commission payments, including tiered split plans, overrides, bonuses, and much more.
Update triggers can be set up to notify agents when invoices go out and payments are made.
Plans and Pricing
CommercialEdge offers a number of pricing structures depending on the solution you need.
The Research software is $250 per month, or $2,400 per year.
If you just want to post listings manually and syndicate them automatically to other sites for free, you can create a free CommercialEdge Marketing account and do just that.
However, all other commercial property marketing features are paid.
To get pricing for specific solutions, reach out to a member of their customer service or sales team.
Pros and Cons
Pros
Comprehensive real estate brokerage software. CommercialEdge offers real estate back office software tools for every aspect of managing a CRE brokerage — generating reports, accounting, commission planning, property research, and more.
Access to real-time data. You have access to real-time information about properties and deals.
Ease of use. The platform's features are intuitive, and newbies can be easily taught to use both the mobile and web apps.
Cons
Lack of customization. Some users may find that the platform's templates and reports are not customizable enough to meet their specific needs.
Poor online presence. CommercialEdge was created by Yardi Systems in 2020. So, there are very few customer reviews available online.
High cost. This commercial real estate app is expensive and might not be suited to small brokerages.
Integrations
Yardi Voyager
Yardi Breeze
CommercialCafe
CommercialSearch
Excel
Salesforce
Tableau
Zapier
SharpLaunch
SharpLaunch is a digital marketing platform that helps busy commercial real estate teams manage their entire marketing strategy.
This commercial property app provides property owners and managers with a comprehensive suite of marketing tools, making it some of the best commercial property management software for streamlining and centralizing CRE marketing activities.
SharpLaunch's proprietary feature is its user-friendly website builder, which allows users to create custom websites quickly and easily by using drag-and-drop tools, pre-built templates, and branding.
Furthermore, SharpLaunch offers data analytics, investment property analysis tools, and integration with major commercial real estate marketplace platforms and portals such as LoopNet, CoStar, and Realtor.com.
Features
Property Search Engine
The property search engine lets real estate agents and brokers customize their websites to display properties on them.
Agents can create custom search pages with mobile responsive templates and a drag-and-drop editor.
They can track visitor numbers, popular properties and generate new leads.
The property search engine integrates with WordPress, Wix, Drupal, Joomla, Webflow, and other modern web platforms.
Property Websites
SharpLaunch lets you use templates to create beautiful, professional-looking pages without writing code.
It features an easy-to-use content management system, allowing you to add visual elements like virtual tours and update your site easily.
Interactive Maps
The interactive map feature provides agents with a tool for visualizing property locations on a map. Agents can explore these maps to identify properties that fit their criteria.
Agents can also upload floor plans or site plans of their property, adding custom markers and details such as building names and available spaces to provide users with a comprehensive overview of the property.
Plans and Pricing
The company hasn't provided pricing information. Interested users have to contact one of their customer care representatives to get a quote.
Pros and Cons
Pros
High end template and design options. Website templates are designed to catch the eye and are optimized for mobile devices.
Responsive support team. The customer care/support department is always available to help with any issues you might have with your projects.
Excellent map/navigation features. The map features are detailed, giving users a visual representation and more information about a property.
Cons
It is quite expensive. Although the website does not display prices, several users have complained about the high monthly subscription costs.
All project websites look similar. Though they offer different customizable templates, most of their sites look similar.
Adding new properties can be a cumbersome task. It takes considerable time to set up each property listing and add the relevant details. Property websites can also be time-consuming to create.
Integrations
LoopNet
CoStar
DocuSign
Zapier
Mailchimp
Salesforce
__
About the Author:
Oleg Donets is a serial entrepreneur, technology and digital marketing strategist with a solid track record. Since 2013, he has been successfully helping numerous startups and established companies from a wide range of industries to launch, grow and scale their businesses by utilizing his innovative technology solutions and progressive marketing strategies. Oleg is a founder of Real Estate Bees, a cutting-edge technology & marketing platform for the real estate industry. Oleg is also a proud business mentor at SCORE, the nation's largest nonprofit organization and a resource partner of the U.S. Small Business Administration.