Top 12 Real Estate Property Crowdfunding Sites for Accredited and Non-Accredited Investors (2023 Comparison)
Real Estate Bees' editorial team asked a number of industry-leading real estate investors to share their expertise on the best real estate crowdfunding platforms to help our readers make a more educated purchase decision when researching available solutions.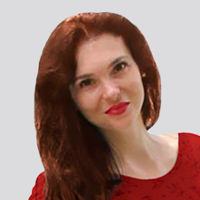 With the help of the experts, we came up with a list of real estate crowdfunding sites for investors and evaluated their features and pricing information. Visiting retailers of the listed products by clicking links within our content may earn us commissions from your purchases, but we never receive any compensation for the inclusion of products and/or services in our consumer guides. Read our editorial guidelines to learn more about our review and rating process.
Table of Contents
Best Real Estate Crowdfunding Platforms for Non-Accredited Investors
Best Real Estate Crowdfunding Platforms for Accredited Investors
Best Real Estate Crowdfunding Platforms for Non-Accredited Investors
CREATE FREE ACCOUNT
Arrived Homes (or Arrived) is a real estate crowdfunding platform that allows you to invest in long-term rental homes and vacation properties.
Through the platform, investors can own a share of a residential property and receive passive rental income from it while avoiding the hassle and responsibility of being a landlord.
Arrived can also be used for a long-term buy-and-hold investment whereby the company holds property for 5 to 7 years and then sells it after appreciation.
After selling, investors receive equity payouts based on their share percentage.
The Arrived Homes company was started in 2019 by Ryan Frazier, Kenny Cason, and Alejandro Chouz and has become one of the most popular crowdfunding solutions, being backed by Jeff Bexos, PSL Ventures, and other well-known names.
As of 2023, Arrived Homes LLC had invested in over 225 homes across 39 markets.
How It Works
Arrived Homes features a diversified investment approach where you can invest in short-term and long-term rentals.
The company purchases different types of rental properties, prepares them for renting, finds tenants, and puts the homes up for investors.
You can buy shares of a vacation property or a long-term rental single-family home for a minimum amount of $100.
Each quarter, the company will pay you dividends based on your ownership percentage.
In most cases, Arrived also holds properties for up to 7 years. If you're able to hold your property shares for the recommended 5 to 7 years when the company sells the property, you will receive a payout from the company.
Learn more about this service from our dedicated Arrived Homes review.
Management Fees
Arrived Homes has a 1% annual asset management fee (Assets Under Management Fee) of the equity raised.
The fee is paid from rental income and helps cover the distribution of dividends, preparation of tax forms for investors, and other costs.
Arrived also has property management fees that are used to pay the third-party property managers who run the property's day-to-day.
The property management fee is 8% of a property's annual gross rental income.
Initial Minimum Investment
The initial minimum investment is $100 for all properties on the Arrived Homes website.
That said, the company may limit the amount of money you can put down on a property to allow more investors to invest in it.
Potential ROI
The average ROI for investors varies depending on the type of property and investment approach used (long-term vs short-term).
According to Arrived's historical ROI records, quarterly rental income dividends can earn you 2% to 8% per year.
In the second quarter of 2021, for instance, dividends ranged from $0.13 to $0.16 per share, which translated to annual returns of 5.21% to 6.42%.
Additionally, each property has a section where you can view the estimated annual returns.
For long-term investments, Arrived has recorded the following returns (without leverage):
6% to 10% for single-family homes over a holding period of 5-7 years
5.5% to 12% for vacation rentals over a holding period of 5-15 years
CREATE FREE ACCOUNT
Landa is a REIT (real estate investment trust) that enables accredited investors to buy and sell shares for a rental property and earn passive income in the form of dividends.
Unlike most of Landa's competitors, which are web apps, Landa is predominantly marketed and used on mobile devices via the Landa App, available for iOS and Android phones.
The platform was originally launched in 2019 by Yishai Cohen, then revamped and relaunched in 2021.
The company operates in seven markets as of 2023, which include New York, Atlanta, Jacksonville, Birmingham, Charlotte, Orlando, and Tampa.
How It Works
The Landa brand has hundreds of properties in its portfolio that you can choose to invest in.
The company finds and acquires various types of properties and converts them to an LLC, offering up to 10,000 shares for a single-family home and 100,000 for a multi-family home.
As an investor on Landa, you can then purchase shares for a property for as low as $5, which makes the crowdfunding platform an excellent choice for beginners.
The price per share is indicated for each property on the platform.
Once you've purchased shares, you can begin earning dividends — Landa pays out dividends electronically on the first day of each month.
After the initial shares of a property have been sold, you can choose to either sell your shares or continue to earn monthly dividends.
Our in-depth Landa review provides more detail on all the offerings and features of this platform.
Management Fees
Landa charges a property management fee of about 8% of the monthly rental income for each property, which is quite high compared to similar platforms such as Arrived Homes.
However, there are no withdrawal, deposit, or asset manager fees.
Investors also pay a one-time property acquisition fee of up to 6% each time a new property is added to the platform. The fee covers administrative, operational, and closing costs.
Initial Minimum Investment
Landa offers one of the lowest initial investment amounts at $5. Still, most properties on the platform have a higher price per share, meaning the $5 minimum is mostly theoretical.
The price per share for most properties is between $8 and $13.
Potential ROI
Unfortunately, Landa doesn't provide information on the average annual yields earned by investors on the platform.
However, online sources indicate that the company offers annual returns of about 7.80% on your investment.
Fundrise is a property crowdfunding platform that allows you to invest in real estate with just $10.
With Fundrise, you can achieve the same level of diversification with $10 as you can with $10 million.
Ben Miller, an investor and entrepreneur, founded Fundrise in 2012 to give retail investors access to the private real estate market.
Today, Fundrise is one of the biggest real estate crowdfunding online platforms.
Fundrise employs a range of investment strategies, including value-add, opportunistic, fixed income, and core plus.
The company invests in single family homes, apartment buildings, commercial, and industrial properties with over $3 billion worth of assets under management.
How It Works
REITs have been known to charge high fees and have minimum investment requirements that can be difficult for individual investors to meet.
Fundrise is different. It makes investing in real estate easy and accessible for everyone by cutting out the middlemen and lowering costs.
You can set up an account with Fundrise in minutes, connect with more than 3,500 banks, and fund your account with as little as $10 — and there's no complicated paperwork required!
Anyone who is a U.S. citizen or permanent resident who is over the age of 18 can invest in Fundrise. No accreditation is required!
There are five plans available:
Starter ($10 minimum investment)
Basic ($1,000 minimum)
Core ($5,000 minimum)
Advanced ($10,000 minimum)
Premium ($100,000 minimum)
The minimum investment period is five years. Early redemptions are allowed with a 1% fee, and dividends are distributed quarterly. However, the site is set up so that your dividends automatically reinvest themselves.
The Fundrise team acquires real estate assets for less than the intrinsic value of those properties (typically less than their replacement cost).
Then it works with local operators to increase their value over time through hands-on management.
Management Fees
For all plans, investors pay a 0.15% annual investment advisory fee and an additional 0.85% annual asset management fee.
This means that over a 12-month period, you will pay a $1.50 advisory fee for every $1,000 you've invested with Fundrise, plus $8.50 per $1,000 invested.
Initial Minimum Investment
The Starter plan allows users to begin investing with just $10. It provides access to Registered Products or funds that invest in a diversified portfolio of private real estate.
The Basic plan allows users to invest by using an IRA, aside from the features of the Starter plan.
The initial minimum investment for this plan is $1,000. The plan offers access to Fundrise's initial public offering (IPO), which means users can purchase an ownership stake in Fundrise itself.
The Core plan and Advanced plan offer many similar features. The minimum initial investments for both plans are $5,000 and $10,000, respectively.
The Core plan and Advanced plan both offer everything in the Basic plan, plus the ability to customize your asset portfolio strategy with more diversification options.
Both plans offer access to Registered and Non-Registered Products (such as Exchange-Traded Funds), but only the Advanced plan offers access to Specialized funds.
The highest plan is the Premium plan, which is available only to accredited investors.
It requires a $100,000 minimum investment, and it offers access to everything in the Advanced plan, as well as priority access to Investor Relations and periodic access to private funds that are not available to the general public.
Potential ROI
Fundrise says its average annualized platform returns have been between 5.4% and 23% since 2017.
This means if you invest $10,000 and they return 10%, your investment would be worth $11,000 after one year.
In 2022, the Fundrise portfolio delivered an average annual return across all client accounts of approximately 1.50%.
In 2021, it was 23%, which was one of their best performing years. These ups and downs are part of investing, so the best investors opt for long-term gains rather than short-term ones.
DiversyFund is a real estate crowdfunding platform that allows investors to invest in multifamily real estate assets across six states — California, Florida, North Carolina, South Carolina, Texas, and Utah.
This real estate fundraising software offers real estate syndication for non-accredited investors through two public non-traded commercial REITs: the DF Growth REIT and DF Growth REIT II.
Both funds invest in apartment complexes that DiversyFund owns and manages.
DiversyFund provides real estate investment opportunities with 5-7 year horizons and a fully hands-off process for property investors, managed by an expert team of real estate professionals.
The company aims to maximize long-term returns by investing in properties with potential IRRs of 10% to 20%.
How It Works
DiversyFund is a real estate investment trust (REIT) that uses a diversified approach to investing in multifamily assets.
The company has a proven track record of identifying opportunities in markets poised for growth, and it purchases multifamily assets following a rigorous vetting process.
Through this strategy, DiversyFund earns rent on its real estate investments and makes distributions to investors.
However, your dividends are automatically reinvested to finance renovations and purchase new assets.
You won't get your money back (or any profits) until the end of the fund's term when the assets in the REITs are sold.
Management Fees
DiversyFund does not charge management fees for investors, as stated on its website.
However, DiversyFund is also the developer of its projects and charges a 2% to 8% developer fee.
Initial Minimum Investment
DiversyFund's Growth REIT requires a minimum investment of only $500.
Potential ROI
Unlike most other REITs and equity crowdfunding real estate websites, DiversyFund does not allow investors to receive quarterly or annual dividends as cash payments.
Instead, all dividends are automatically reinvested to buy more shares of the Growth REIT. This strategy allows the company to increase its portfolio value much faster than any other REIT in its industry.
In December 2022, DiversyFund announced its first cash dividend distribution to investors in its REIT I fund.
The initial distribution totalled $4 million and represents an approximate 6.1% annualized return for investors.
Best Real Estate Crowdfunding Platforms for Accredited Investors
CrowdStreet is a real estate crowdfunding platform that allows accredited investors to invest in commercial real estate projects.
It's like Kickstarter for real estate — except your investment comes with some serious tax advantages.
CrowdStreet's Marketplace gives you access to commercial real estate deals, allowing you to compare and review investment opportunities.
You can view project financial documents, register for a webinar with the developer, and submit an offer on your own terms.
Until recently, this commercial real estate software company only had funds available to accredited investors. But the company has since introduced two new fund offerings geared towards non-accredited investors.
How It Works
CrowdStreet is one of the best real estate investment crowdfunding companies. It allows investors to browse and fund projects in exchange for a percentage of project profits.
Most of CrowdStreet's offerings are for accredited investors: individuals, entities, or funds that have a certain net worth or have had an annual income of at least $200,000 for the past two years.
The SEC implemented accreditation in order to protect less wealthy and experienced investors from taking on too much risk.
Developers, builders, and other entities can apply for financing through CrowdStreet.
The platform's fund managers and executives review the application and decide whether to approve it based on whether the proposed real estate project meets their criteria.
CrowdStreet allows investors to browse the site and choose an investment opportunity. Investors can choose between light industrial, commercial, and residential real estate developments.
Management Fees
CrowdStreet advisors charge a 1% to 2% annual fee for asset management. Some funds charge additional fees for marketing, acquisition, and investor servicing.
Initial Minimum Investment
Most of the individual projects and REITs available on the CrowdStreet site require a minimum investment of $25,000 for accredited investor real estate syndication.
There are two new options for non-accredited investors: The Medalist Diversified Real Estate Investment Trust and the Impact Housing REIT.
The initial investment for the Impact Housing REIT fund is $1,000, while the initial investment for Medalist Diversified is higher: $5,000.
Potential ROI
CrowdStreet's expected annual internal rate of return (IRR) is 17.1% with a 2- to 3-year minimum hold period.
EquityMultiple is a real estate crowdfunding platform that enables accredited investors to invest in professionally managed commercial properties. The minimum investment is $5,000.
It was founded in early 2015 by Charles Clinton and Marious Sjulsen. Their first deal opened to investors in September of that year.
EquityMultiple offers preferred equity, common equity, funds, 1031 exchanges, and debt. They also have an evergreen fund and a yield-focused, short-term note product.
How It Works
EquityMultiple is a real estate investment platform that provides opportunities to invest in various types of property.
After vetting the project sponsor and evaluating the market and key metrics, EquityMultiple subjects each investment opportunity to a proprietary real estate due diligence process.
It then offers both debt and equity investments in a range of property types, including multifamily, office, and industrial.
In order for you to get in on these deals, you'll need to open an account with EquityMultiple.
When you invest in a particular deal through EquityMultiple, you become an investor in the deal-specific LLC (limited liability company).
This allows you to invest in projects without having to worry about the financial issues related to other investments or the parent company.
Management Fees
EquityMultiple's management fees are competitive, with annual monitoring and reporting fees ranging from 0.5% to 1.5% of the invested amount.
Equity investment managers take a share of investment profits after investors have received a return of their principal investment and the IRR hurdle is met.
For debt and preferred equity investments, the company charges a servicing fee of 1% but may charge more or less.
For all offerings, EquityMultiple deducts an Administrative Expense to cover tax document creation, annual filings, and entity formation.
This fee is split between all investors, and typically ranges from $30-$70 per investor annually.
Initial Minimum Investment
The minimum investment varies by project, but starts at $5,000. A $10,000 minimum is more common.
Additional shares are typically offered in increments of $5,000. The minimum investment for investors who use one of EquityMultiple's preferred IRA partners is typically $10,000.
Potential ROI
Target returns for different types of investments are as follows:
Senior debt: 6-11% net return
Preferred equity: 11-17% total net preferred return
Common equity: 14% net IRR
PeerStreet is a marketplace for real estate investment loans.
It connects borrowers to a nationwide network of lenders and brokers who can provide different yields, terms, and loan-to-value ratios across either residential or multifamily properties.
PeerStreet was founded in 2013 by Brew Johnson and Nadir Yalcinkaya. The company has disbursed more than $5 billion in loans on its platform as of November 2022.
How It Works
PeerStreet is a peer-to-peer lending platform that connects regional loan originators with investors.
The company vets originators and performs due diligence on each loan to ensure that only the highest quality loans are selected for investment.
The company uses a team of in-house real estate experts to underwrite these loans by using proprietary analytics and manual processes.
Lenders who pass the vetting process are listed on PeerStreet, where they can find borrowers and make loans.
Investors can join lenders in making these loans, lowering the risk to lenders and providing access to more money for more deals.
Management Fees
The Asset Management Fee will typically be 1% of net proceeds, but the fees for each loan listing page show the applicable fee for investing in that specific loan.
Initial Minimum Investment
PeerStreet has lowered its minimum investment requirement to $100 for accredited investors, down from $1,000.
Potential ROI
PeerStreet is a crowdlending platform that allows investors to purchase fractional ownership of real estate loans.
This means that if you invest $1,000 in a $100,000 loan, you're buying 1% of it.
The upside of this is that you don't get all your money tied up in one property — you can diversify your portfolio and spread the risk across a number of properties.
The downside is that you don't earn rental income or capital gains from the properties themselves.
Instead, you earn them from the interest payments on the debt you own — not from the borrower's property.
PeerStreet offers investors an average annual return that ranges between 2% to 9%.
RealtyMogul is one of the biggest real estate investment software tools specializing in commercial property crowdfunding.
It offers investors the opportunity to invest in real estate across a variety of property and investment types nationwide.
The company focuses on small-balance commercial real estate opportunities in the $1-5 million range, targeting hotels, multifamily apartment buildings, and office space.
Accredited investors can invest in any of RealtyMogul's funds, including MOGULREIT I and II.
But non-accredited investors can only invest in these two funds and not any of the other investment options.
RealtyMogul.com also offers joint venture and preferred equity as well as mezzanine debt.
MOGULREIT I and II are managed funds. This means that investors do not have the option of choosing individual products or investments.
Instead, they will be investing in a diversified portfolio.
How It Works
RealtyMogul is a platform that allows users to passively invest in commercial real estate.
The site allows non-accredited investors to invest in only two REITs. The minimum investment for these two is $5,000.
To gain access to more investment opportunities, you must be an accredited investor and fill out more information.
Accredited investors are required to state their risk tolerance and desired property types, as well as provide details about their source of wealth or their employment status.
Management Fees
The RealtyMogul platform offers a variety of investment opportunities, each with its own set of fees. Before investing, review each investment's Offering Circular:
Private placements are determined by the sponsor of each private placement, and can vary from one investment to another.
The RealtyMogul Income REIT fee is 1% of the total equity value.
The RealtyMogul Apartment Growth REIT charges a 1.25% annualized fee on the total equity value of your portfolio.
Initial Minimum Investment
Minimum investments vary, but the lowest is $5,000 for both accredited and non-accredited investors. The prospectuses for each investment will note its investment minimum.
Potential ROI
In general, RealtyMogul offers an average target internal rate of return (IRR) of 15%.
In the past 10 years up to December 2022, the company's average realized internal rate of return has been 20.7%.
Yieldstreet is a real estate crowdfunding platform that connects accredited investors with plaintiffs in lawsuits and other legal cases.
In these cases, the plaintiff needs money to fund their litigation expenses, and Yieldstreet provides this funding.
The company's first offering was launched in 2015, and since then it has expanded its services to include financing for industrial and residential property deals, commercial loans such as merchant cash advances, the purchase of oil tankers, and fine art.
On Yieldstreet, investors can directly invest in ownership stakes of property or they can invest in loans secured by real estate.
All real estate opportunities are comprehensively vetted by a team of experts who make sure that they meet all of the company's standards before being listed on the website.
How It Works
Yieldstreet is a crowdfunding platform for debt-financed commercial real estate investments.
It allows investors to crowdfund the loans taken out to finance those deals, as well as other investments.
In order to invest with Yieldstreet, you must be an accredited investor. This means that you have a net worth of at least $1 million or an annual income of at least $200,000 for the past two years (or $300,000 combined with your spouse).
If you're not an accredited investor, but still want to make investments with Yieldstreet, you can do so through the Prism fund or Growth & Income REIT — but these require a minimum initial investment of $2,500 or $5,000, respectively.
To make your first investment, log into the Yieldstreet platform and visit the offerings marketplace.
Then click on an individual offering and click "Invest Now" to enter your desired investment amount.
Management Fees
Yieldstreet's management fee is generally between 1-4% per year.
This information is disclosed on the individual offering page and in the Operating Agreement and Investment Memorandum (SPV) or Series Note Supplement (BPDN) for each offering.
Initial Minimum Investment
Prism Fund and Yieldstreet's short-term notes offerings have minimum investment requirements of $2,500. The minimum investment for other deals can vary by offer but is typically $10,000.
Potential ROI
Yieldstreet has raised $900 million from over 100 offerings, and promises investors a 9.8% net annualized IRR.
HoneyBricks is a new platform that lets accredited investors invest in real estate by using the blockchain technology.
The platform uses the blockchain technology to tokenize real estate and issue digital tokens representing fractional ownership of specific properties.
HoneyBricks is a new platform that launched its first investment offerings in October 2022.
As such, some investors may be reluctant to invest large sums until they can evaluate the performance track record of the platform.
Currently, investments on the HoneyBricks marketplace are available only to accredited investors.
How It Works
HoneyBricks is a real estate platform that allows investors to buy shares of its real estate investment trusts directly from their cryptocurrency wallets.
Users can purchase shares by using either fiat or crypto currency, but they must hold their shares for at least 12 months before selling them back to HoneyBricks or on the secondary market.
HoneyBricks does not issue proprietary tokens, but rather enables professional real estate sponsors to tokenize their offerings.
Real estate investors can easily diversify their real estate holdings by buying and selling tokens whenever they wish (after an initial holding period).
HoneyBricks uses the Polygon network, built on Ethereum, to settle transactions.
Management Fees
HoneyBricks charges management fees that vary by investment opportunity, but a typical fee on the platform is around 1% annually.
When you buy or sell HoneyBricks tokens, you are charged a fee. This fee covers the cost of maintaining the blockchain. The fee can range from 0.05% to 0.2% of your transaction.
Initial Minimum Investment
Investors on the HoneyBricks platform are required to invest a minimum of $5,000, with some projects having higher minimums.
Investors must wait at least 12 months after purchasing tokens before they can redeem them for cash or reinvest in another project.
Potential ROI
Because the platform is new, there isn't enough historical data to estimate average potential ROI.
RealCrowd connects accredited investors to sponsors who need funding for real estate projects.
Investors can browse properties and funds, which are vetted by RealCrowd before being listed on the marketplace.
How It Works
The RealCrowd business model is innovative because it serves the interests of both investors and commercial property developers.
A lot of developers would rather raise money by offering equity instead of borrowing money and servicing debt.
But traditional investment vehicles aren't set up to cater to these needs. That's where RealCrowd comes in.
RealCrowd allows developers to raise money with little third-party interference, and investors to invest in commercial real estate without having to go through a financial advisor who makes decisions for them.
Management Fees
RealCrowd is an entirely free service for investors. They make money from the real estate operators that list on their platform.
Initial Minimum Investment
The minimum investment required to start investing in funds and properties on the Marketplace is $25,000.
Potential ROI
The RealCrowd website does not yet have any data regarding past returns. However, investors can easily look at the offerings and compare their performance targets.
Most of these promise annualized target returns of over 10% and some over 20%. But it is up to the investor to do his or her own due diligence.
First National Realty Partners
First National Realty Partners (FNRP) is a leading real estate private equity firm specializing in commercial property.
Their mission is to create strong economic assets for the communities in which they invest by seeking out multi-tenanted properties that are well below their intrinsic value in these areas.
The platform allows accredited investors to invest in grocery-anchored real estate assets without the hassle of managing tenants.
How It Works
FNRP is a real estate investment firm that focuses on a specific type of commercial real estate: grocery- and essential retail-anchored properties.
It owns and operates such properties in primary and secondary markets across the U.S.
The company has created a simple and straightforward process for investors to request documents, execute, track, and manage their investments.
Management Fees
FNRP has high management fees. They charge an initial transaction fee of between 1%-21%, which covers fund formation, administration, and marketing.
The recurring fees for fund management and operating expenses range from 1.2% to 6% of the total value of your investment.
Initial Minimum Investment
FNRP requires a minimum investment of $50,000.
Potential ROI
The average annual return on investment is between 12% and 18%.
___
If you want to contribute your expert advice on a topic of your expertise, feel free to apply to our Expert Contributor Program.
___
About the Author
With over 20+ years of experience in real estate investment and renovation, Brian Robbins brings extensive knowledge and innovative solutions to the HouseCashin team. Over the years Brian has been involved in over 300 transactions of income producing properties across the US. Along with his passion for real estate, Brian brings with him a deep understanding of real estate risks and financing.