9 Best MLS IDX Software Solutions for Realtors
Real Estate Bees' editorial team asked a number of industry-leading real estate agents and brokers to share their expertise on the best real estate IDX providers to help our readers make a more educated purchase decision when researching available solutions.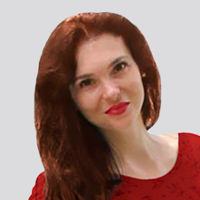 With the help of the experts, we identified the top MLS IDX software solutions and evaluated them based on critical factors that are important for realtors. Visiting retailers of the listed products by clicking links within our content may earn us commissions from your purchases, but we never receive any compensation for the inclusion of products and/or services in our consumer guides. Read our editorial guidelines to learn more about our review and rating process.
Table of Contents
9 Best IDX Service Providers
9 Best IDX Service Providers
REQUEST FREE DEMO
Realtyna is an online real estate software solution provider with a host of plugins and options to improve site navigation and offer visitors an improved user experience.
The real estate SEO tools allow agents to optimize site content, so potential leads can find the site when they are searching for properties in their area.
Realtyna is one of the best IDX providers but also among the most expensive. As such it is well suited to real estate brokerage firms and large real estate agent teams.
Features
WPL (WordPress Property Listing): This is a powerful plugin for real estate and vertical markets. The system was designed with a flexible database that allows users to add, remove, and change fields as needed without having to modify the database directly.
Add Listing wizard: This feature allows realtors and agents with access privileges to add and edit listings on the website.
Flex System: This feature allows users to easily add, modify, or delete property data fields in the Add Listing wizard.
Dynamic Location System: This is a location system that can be set based on a hierarchical, seven-tiered location database that includes zip codes. Each country has its own unique place structure — one that's easy to set up through this flexible location system.
Pricing
Realtyna offers pricing for bundles of its products. For $199 per month, you can purchase the basic WPL Pro plugin with the rest of their products coming as add-ons for one-time fees.
They offer their best IDX plugins for real estate websites by using a price bundling strategy. The Basic Bundle is $1,499 and includes plugins such as WPL Pro, Organic MLS IDX feed integration, MLS Agent ID mapping, and Silver Webmaster (to fix bugs and website support requests).
The Standard Bundle costs $2,049. It includes everything in the Basic Bundle, plus advanced portal search and WP optimizer add-ons.
The Premium Bundle is $3,349. Users get everything in the Standard Bundle, plus:
a lite real estate CRM
lead capture plugin
WPL plugin API
membership plugin
SMS add-on
mortgage calculator, and
Gold webmaster support.
The Professional Bundle costs $5,549. The Ultimate Lite Bundle is $6,649, while the Ultimate Gold Bundle is priced at $9,149.
These plans offer everything in the Premium Bundle, plus neighborhood, demographic info, and apartment complex plugins.
Users can also access the real estate logo and logo animation feature. Ultimate Lite and Ultimate Gold come with extra features such as reviews and ratings, tags, and market reports.
Ultimate Gold also offers access to an Android and iOS app.
START FREE TRIAL
Showcase IDX is an integrated property search and marketing platform that provides real estate professionals, teams, and brokers with tools to generate leads and improve their websites.
Showcase IDX integrates directly into WordPress-based websites, providing users with a portal-quality property search that is deeply integrated into the site.
It is also indexable, mobile-ready, and search engine-friendly.
Features
CRM integrations: This feature allows users to transfer leads and their activities to their CRM, such as LionDesk and Salesforce, and messaging platforms such as Slack. It also connects through Zapier to over 750 top online services, including Mailchimp and Google Docs.
Automated ad conversion tracking: Showcase IDX supports tracking for Facebook Pixel and Google Analytics/Adwords events and triggers. Any conversion activity will be automatically reported back to the source, so users can track the exact conversion rate for any campaign, ad set, or individual ad.
Management tools: Leads can be managed in a variety of ways and across multiple websites. It creates search-engine-friendly email subscriptions for leads and clients and conveniently manages all billing and account details in one place.
IDX building blocks: By using the building blocks, real estate investors and landlords can create fully-customized pages for any location or type of search. Search engines can index the listings on these pages and keep their content up-to-date by linking directly to the listings in their searches.
Pricing
The Showcase IDX system offers two plans.
The Essentials plan offers basic search and consumer tools for your website starting at $59.95 monthly.
In addition, there is a Premium plan, which includes advanced tools and integrations that help you do more with your website starting at $99.95 monthly.
GET 5% OFF WITH REALESTATEBEES PROMO CODE
Estatik is a WordPress plugin for creating attractive and intuitive real estate websites.
Estatik is one of the best IDX providers as it offers full flexibility, allowing you to customize everything from the frontend to the backend.
Features
Fields Builder: With the Fields Builder feature, real estate professionals can create an unlimited number of custom fields. Fields Builder provides a wide range of options for you to choose from — text, number, area, attachments, files, contact fields, etc.
RETS & Web API MLS Listings Import: This is a premium feature that allows realtors and landlords to use the RETS (Real Estate Transaction Standard) and RESO Web API to import listings into their account. The RETS API is an XML-based standard for listing syndication, which means it is compatible with over 90% of real estate websites in the US.
Lead management: This feature enables realtors and landlords to save every single request made through their website and nurture this to conversion. The lead management tools help you reach out to leads as fast as possible and receive instant email notifications about new requests.
Data manager: Real estate investors and landlords can customize labels and have full control over amenities and features by using this tool. Users can also control such details as currencies, measurements, and area units.
Pricing
Estatik offers free and paid versions of its real estate plugin. The free version is best suited to small sites, whereas the Pro version, which costs $89, is designed for more robust requirements.
The Premium version, at $649, offers a set of functions for property management companies through an MLS import feature (via RETS/RESO Web API).
IDX Broker is one of the leading IDX companies providing the best IDX solutions for realtors.
By drawing on the power of technology and industry-leading MLS search software, they equip your clients and prospects with tools to simplify their property search.
With a suite of tools, including advanced search and listing pages, you can add content to your website with ease.
Features
IMPress for IDX Broker provides agents and brokers with a high degree of flexibility. You can choose any WordPress theme for your real estate site and IMPress for IDX Broker will seamlessly integrate with your IDX pages. From there, you can add maps and other helpful widgets to your website with ease.
Polygon search tool: This IDX property search feature allows site visitors to look for homes on the map by region. They can move, zoom in, and draw polygons or radius searches around specific communities, landmarks, school districts, etc.
Social logins: This allows potential clients to sign up for property updates and save searches with the social media accounts they already use every day. This ensures reliable lead data since most visitors only have one social profile on each network.
Management tools: With these tools, users can manually assign leads to specific realtors or use lead routing strategies. Agents' contact information can also be organized and displayed by using the Roster Layout Manager feature. With Individual Bio Page Wrappers, realtors can create a personal experience within their IDX Broker site by adding their own bio and photo.
Pricing
IDX Broker offers two pricing plans to accommodate different levels of service.
The Lite plan starts at $55 per month, and offers all the standard IDX features, plus essential plug-and-play widgets and customizable map search.
It also gives you advanced lead capture settings, automated emails based on search behavior, and AI-driven features designed to help you close more deals.
The Platinum plan starts at $90 per month. It also offers all standard IDX features with Lite plan features, as well as behavioral-based automated emails, monthly market reports sent via email updates, market report data, sold data, and premium support.
iHomefinder is a CRM and marketing platform providing some of the best IDX websites for realtors, brokers, landlords, and real estate investors.
It's a smart tool for managing lead aggregation and digital marketing campaigns that helps its users save time while generating business leads.
The solution includes automated email campaigns for sharing relevant listings with clients proactively.
Features
Eureka Search: This is a tech-enabled IDX property search feature that's indexable for any site built on WordPress, Squarespace, or other platforms. This tool includes a universal search bar, MLS-specific search filters, and displays results on an interactive map that allows users to see what nearby properties look like.
Optima Leads: This is a mobile app that helps real estate agents stay in touch with clients and work on lead nurturing while on the road. The app allows agents to track and update leads, view IDX site activity, and control email campaigns.
MarketBoost: This feature allows real estate investors to view and add email campaigns, which they can then use to nurture leads and keep their pipeline full of potential clients.
Pricing
iHomefinder offers three pricing plans. The Standard plan costs $64.95 per month, plus a one-time setup fee of $99 and includes WordPress websites, web hosting, and Standard Search.
A Premium plan costs $99.95 per month, plus a one-time setup fee of $299. It adds:
premium search features
map-based search
polygon search
photo slideshow
beds/baths range, and
layout choices
integrated in search results.
A Prime + CRM plan costs $199.95 per month, plus a one-time setup fee of $499. It includes all premium features, plus:
marketing automation with automated text and email follow ups
lead aggregation
performance dashboard
action history and suggested actions.
MLS Import is a premium WordPress plugin that helps real estate professionals import property listings from their local MLS association database.
This IDX platform comes with little bells and whistles and just pulls listing data from your MLS provider and then displays these on your website.
The team at MLS Import provides assistance with set-up and data synchronization.
Features
Multiple Listing Service: This plugin helps real estate professionals connect to their MLS platform of choice. It's easy to use, and it integrates seamlessly with your website so that you can get up and running as soon as possible. It keeps track of changes in the API standards and makes sure that properties are imported correctly from the server source.
Import plugin: This is a fast, efficient way for real estate professionals to upload properties into their account, and batch imports let them upload files at once and sync all the information from each property into their account. This also gives users the option to import only specific properties (including only their listings), rather than importing and updating everything.
Pricing
MLS Import is billed at $49/month (month-to-month), or $42/month (annually). They offer a 30-day free trial.
Buying Buddy is an easy-to-use, affordable IDX CRM solution that helps real estate agents close more deals by keeping them focused on short-term opportunities, while using sales and marketing automation tools to nurture long-term prospects.
The platform combines an IDX plugin with custom widgets, along with a powerful real estate CRM.
Features
Local search: This feature allows users to add a search bar or form to any page on their website. You can specify which fields from the local multiple listing service will appear in your search results and customize the link URLs for canned results.
Map search: The map search feature gives users a modern, dynamic, and mobile-friendly way to browse properties. It is fully integrated into the platform's widgets and allows users to drill down from a map-based search to property details.
Client portal: The client portal allows your clients and leads to manage their home searches, view listing information, and learn about your services. The client portal also offers opportunities for engagement and relationship building.
Pricing
Buying Buddy has two plans: a Basic plan for $49 per month, and a Team/Office plan for $77 per month. Both plans include a full CRM system and IDX plugin integration.
The Basic plan includes two users, one feed on one website, real estate lead management, lead distribution capabilities, and interactive mapping features.
The Team/Office plan provides all of these features, plus multi-user capabilities to accommodate more than two users. There are no setup fees or contracts associated with either plan.
Add On IDX is one of the top real estate IDX providers that lets users seamlessly show MLS listings on their websites.
With this tool, real estate investors, agents, and landlords can add stunning detailed listings and contact forms. There is room for unlimited customizations to edit a listing to the very last detail.
Features
Interactive map search: With this tool, you can enter latitude and longitude coordinates to search for real estate. You can also specify a zoom level between 7 and 20. If these settings aren't specified, the default zoom level for your region will be used.
Results & Featured Page customization: Users can customize the appearance of search results by default on their website. These settings apply to search results as well as your Featured Listings page, Saved Search Pages, and additional listings pages.
Saved Searches: This widget lets users customize a custom-sized gallery slider highlighting properties from a Saved Search on every webpage. The widget can be configured to display a specific number of rows or columns, and it is fully responsive.
Universal Search: The Universal Search bar brings the power of many searches into one convenient search box. Users can search for properties by city, address, zip code, or MLS ID.
Pricing
Add On IDX offers three pricing plans. The Starter plan costs $39/month, plus a $99 setup fee, and provides IDX search and basic lead capture.
The Standard plan starts at $58/month, plus a $99 setup fee, and includes IDX search + polygon-based property listings and customizable lead capture forms.
The Premium plan costs $97/month, plus the $99 setup fee, and includes Eureka map search and other features such as:
lead capture forms
property organizers
email alerts on updated listing
client control panels, plus reports & analytics.
The Flexmls platform is the most versatile MLS system available. It offers third-party integrations, on-demand admin controls, and agent-level dashboards for customized usability.
With the freedom to run their business on their terms, real estate professionals get the autonomy that comes with data freedom, innovation, and reliable performance from the industry leader.
Features
Maps: Users can use the Maps feature to view an interactive map of a property. With it, you can find out the address and the scale of the property. You can also move around to different locations on the map, zoom in to see more details, and add overlays to see things like schools or restaurants.
Listing maintenance: This feature provides a central location to manage all aspects of your listings, from initial entry to closing. You can use the Add/Change section of the menu to create and maintain listings. Basic functions include adding, changing and copying properties, as well as transferring them between team members. Other options vary according to MLS preferences.
Statistical reports: This tool is used to track personal statistics, run reports that review summary or detailed statistics, and view roster lists of office and company personnel.
Client portals: Users can enable a customized portal for prospects to search listings, interact with agents, and ask questions.
Pricing
Flexmls is a subsidiary of FBS Products. If you want to get a pricing plan, you need to contact the sales team.
What Does IDX Mean in Real Estate?
IDX stands for Internet Data Exchange. IDX for real estate encompasses rules and software that facilitate the display of real estate listings from the MLS on your website.
IDX software tools allow buyers to search on your website for properties listed on the local MLS.
IDX is an integral website lead generation tool for realtors and other real estate professionals who need to display MLS listings on their websites — real estate investors, lenders, and others.
It imports listings from the MLS so you don't have to enter them manually, and updates your listings automatically.
Most IDX platforms also offer email lead capture tools so potential buyers can reach out to you.
How Much Does an IDX Cost?
IDX services usually cost between $50-$200 per month, depending on the number of websites you want to display properties on. Some IDX services charge a one-time setup fee of between $100-$200.
Also, MLS platforms may require IDX vendors to pay a data access fee usually between $0-$33 per month. This fee will be added to the IDX pricing for the end user.
You can also opt for out-of-the-box real estate website solutions that integrate MLS information via an IDX plugin.
These usually come with many other features, so you generally pay more monthly for IDX plans than you would with an already existing WordPress-based website and an additional IDX plugin.
Are There Any Free IDX MLS Integration Feeds for Realtors?
Yes. For example, RealBird.com is one of the few IDX companies that offers a map-based home search feature that can be integrated with many websites.
However, it also features ads that can impede your site's user experience.
In the past, some MLS platforms also offered free MLS IDX feed integration via IDX framing technology for realtors to incorporate into their website.
However, you have no control over how the iFrames look, which badly affects your real estate website design. Especially, they usually don't work well on mobile devices.
__
About the Author:
Oleg Donets is a serial entrepreneur, technology and digital marketing strategist with a solid track record. Since 2013, he has been successfully helping numerous startups and established companies from a wide range of industries to launch, grow and scale their businesses by utilizing his innovative technology solutions and progressive marketing strategies. Oleg is a founder of Real Estate Bees, a cutting-edge technology & marketing platform for the real estate industry. Oleg is also a proud business mentor at SCORE, the nation's largest nonprofit organization and a resource partner of the U.S. Small Business Administration.