8 Best MLS IDX Plugins for Real Estate Websites
Real Estate Bees' editorial team asked a number of industry-leading real estate agents and brokers to share their expertise on the best IDX plugins for real estate websites to help our readers make a more educated purchase decision when researching available solutions.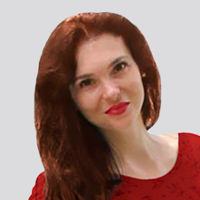 With the help of the experts, we identified the best free and paid IDX feed widgets and evaluated them based on critical factors that are important for realtors. Visiting retailers of the listed products by clicking links within our content may earn us commissions from your purchases, but we never receive any compensation for the inclusion of products and/or services in our consumer guides. Read our editorial guidelines to learn more about our review and rating process.
Table of Contents
Best Paid IDX MLS Plugins
GET 5% OFF WITH REALESTATEBEES PROMO CODE
Estatik is one of the most popular real estate plugins for WordPress. It has been around since 2005, and is rated 4.9/5 stars by 148 users on WordPress.
Estatik provides WordPress real estate themes with IDX and plugins for real estate agents, agencies, and portals.
The plugin offers a user-friendly interface, a clean design, and direct integration with the Elementor page builder. It is used by over 8,000 real estate agents and web developers.
Estatik's first plugin version was published in 2005. Since then, it has released more than 100 versions.
Free Features
Some of the free features offered by Estatik include:
Support for an unlimited number of domains and websites.
Free map search.
CSV import and export with the WordPress ALL Import plugin.
Widget features such as search, slider, and request info.
Elementor web builder support.
Paid Features
Manual/automatic import. You can either import data manually or by setting up automatic schedules.
Estatik Premium offers organic MLS import through RETS and RESO Web API.
Estatik Pro and Premium offer lead management, saved searches, agents and agencies support, ratings and comments, plus a data manager for changing currencies, units, and labels.
Estatik Premium offers a full year of free support for one website.
Estatik Pro and Premium offer slideshow, agent and agencies, PDF brochure, and social sharing widgets.
Pricing
Apart from the Estatik Simple package, which includes a free IDX search widget, Estatik offers two subscription packages which are Estatik Pro and Estatik Premium.
Estatik Pro goes for a one-time payment of $89. It offers everything in Estatik Simple, plus additional features such as lead management, saved searches, and data manager.
The package also includes additional widget features like social sharing, slideshows, and a widget for showcasing agents and agencies. Estatik Pro also offers 6-month support for one website.
Estatik Premium is available for a one-time payment of $849. It includes all the features of the Estatik Pro package, plus the MLS Import feature.
Pros and Cons
Pros
Outstanding customer service.
The RESO API which is offered in the Estatik Premium package can work on any number of subdomains.
Estatik Premium allows you to import data from multiple MLS feeds.
Estatik is available in 9 languages, including English, Russian, German, French, Spanish, Polish, Hungarian, Dutch, and Italian.
Cons
MLS imports are only available on the highest plan.
Fields are difficult to customize.
Integrations
WordPress Multilingual (WPML)
MLS Boards
To provide wide opportunities for real estate listing marketing, the SpatialMatch real estate IDX plugin offers nationwide coverage of MLS properties in over 200 markets.
It was created by HomeJunction for WordPress real estate websites and powered by Attom Data Solutions.
With SpatialMatch IDX for websites, you can have search results from different MLS feeds via a single search.
The plugin can help improve the experience of your website visitors with tools like email alerts and search alerts.
Features
Lead generation features. SpatialMatch IDX offers a variety of lead generation features that help you turn your website into a powerful lead generator for realtors. Property inquiries, request forms, and calls to action are displayed on every page.
Geospatial data. SpatialMatch IDX includes a variety of data to improve your website visitor's experience, including geospatial data, such as neighborhood boundaries, schools, districts, attendance areas, and area information.
Market statistics. It features market statistics, recent sales data, and other helpful tools for educating real estate buyers and sellers.
Lead management tools. Aside from IDX for websites, the plugin offers lead management features that allow you to track your leads from your WordPress dashboard. It gives you information on their search alerts, as well as their favorite listings.
Pricing
SpatialMatch IDX is a completely free IDX plugin.
Pros and Cons
Pros
It is quick and easy to set up.
The plugin allows your website visitors to save searches, add listings to their favorites list, and receive email alerts.
There are no shortcodes, templates, or external accounts to set up.
Cons
Users have expressed concerns about persistent bugs on the platform.
Integrations
SpatialMatch IDX integrates with Zapier and gives users access to over 3,000 third-party applications.
Best Paid IDX MLS Plugins
Realtyna Organic IDX plugin + WPL Real Estate
REQUEST FREE DEMO
Realtyna is a web development company that was established in 2007. They offer a variety of solutions to real estate companies.
This includes WordPress Listing (WPL) and organic real estate IDX plugins for WordPress websites.
Realtyna's WPL IDX search plugin provides support for RETS (Real Estate Transaction Standard) based MLS providers in North America. Realtyna is also a certified RESO vendor.
Unlike many other IDX service providers, Realtyna utilizes organic RETS/RESO integration to provide MLS listings on your website.
With the Organic MLS integration from Realtyna, you have full ownership of the MLS data on your website, and this allows you to enjoy the SEO value of the data.
Features
IDX / RETS / XML Support
ListHub integration add-on
Cloud hosting
Automatic featured listing
Flexible designs
Advanced MLS search
Pricing
Realtyna offers a wide range of website solutions that can be customized to meet the unique needs of different real estate agents.
The company's WPL platform comes in three packages: WPL Basic, Pro, and Add-ons.
The WPL Basic package includes many of the capabilities Realtyna has to offer through their WordPress plugin, but excludes some of the more elite features, including SEO optimization features.
You need to upgrade to the WPL Pro package if you want access to those features.
The Basic package is free for users, but the Pro package requires a one-time payment of $199.
Realtyna offers a wide range of add-on options, including:
MLS Integration ($950)
Open House ($550)
Advanced Portal Search ($550)
CRM-Lite ($350)
Demographic Information ($250)
SMS ($250)
Facebook Add-on ($850)
Zapier Connectivity ($350)
School Info ($1,299)
Android App ($1,499)
iOS App ($1,499)
API Integration ($3,950).
Pros and Cons
Pros
Realtyna offers custom hosting platforms to help you launch your real estate IDX site.
Lots of features plus add-on options can make your website more dynamic.
No web design experience is necessary to use the platform.
Cons
Users have complained about poor transparency in pricing.
Even though they tout a free trial version, in reality, users have to pay for add-ons before they use the trial.
Some customers have said that the user interface of the plugin is too complicated and makes it difficult to use.
Integrations
Follow Up Boss
Houzez
ListHub
START FREE TRIAL
Showcase IDX is a real estate IDX plugin that is used by thousands of realtors from North America's most successful real estate companies.
Aside from its full-featured IDX feed for websites, the plugin offers marketing features, including automated content such as drip emails and listing pages.
There is also a community of Showcase IDX users on social media where you can connect with other real estate agents, learn more about real estate marketing, and share your insights.
Features
Property search: Search across multiple MLS feeds seamlessly with Showcase IDX's proprietary indexes.
Lead generation: Showcase IDX helps turn your website into a real estate lead generator. It allows you acquire leads by adding prominent calls-to-action and registration prompts to your website. Also, when a visitor performs a search on your site, they'll be prompted to register for new search listings that meet their search criteria. You can customize where, when, and how visitors are prompted.
Highly advanced mapping tools: Showcase IDX search seamlessly integrates advanced mapping capabilities with the ability to drill down on MLS data. This powerful feature is fully integrated with the Map Search plugin, which allows you to visualize and analyze your data in real time.
Third-party CRM integrations: The plugin allows you to automate your follow-up efforts by sending personalized content to your leads through its integration with some third-party real estate agent CRM such as Lion Desk and Follow Up Boss.
Pricing
Showcase IDX offers three different plans: Essentials, Premium, and Ultimate.
The Essentials plan provides you with the basics needed to get your website up and running, including onboarding support, personalized live MLS search and listing features, live chat, and phone support.
The premium plan offers CRM integration, more customization control, and more map features.
In addition, it includes lead routing and featured listings. The cost is $99.95 per month for up to five users.
You can start either plan with a 10-day free trial.
Pros and Cons
Pros
The plugin has direct integrations with some third-party CRM software, making lead management very easy.
The Showcase IDX plugin is excellent for lead generation.
The Showcase IDX plugin is easily customizable for users.
Cons
Many users have complained about persistent bugs in the plugin.
Users have also expressed concerns over poor customer support.
Integrations
Zapier
Lion Desk
Follow Up Boss
Wovax IDX is another MLS IDX WordPress plugin worthy of note. Wovax IDX is one of the solutions provided by Wovax, along with their Wovax CRM.
Wovax is a web technology company that specializes in creating real estate websites, as well as providing solutions like IDX for websites.
The modern template of Wovax IDX is easy to modify to fit your branding, and it works well with most WordPress themes.
Features
Wovax IDX's Elementor widgets make it easy to design and build your property listing details page by providing you with a variety of listing fields, photo carousels, and maps (Google Maps, Apple Maps, LocationIQ, and MapQuest).
Wovax IDX allows you to create customizable search forms, property pages, and search results pages.
The plugin prompts website visitors to create user accounts after viewing a certain number of listings.
Wovax IDX's integration with the WordPress Gutenberg block editor helps you design and customize your IDX property listing pages.
Pricing
Wovax IDX costs $59 per IDX feed, per website, per month. For a yearly subscription, it costs $590/year, which is equivalent to $49 per month.
Pros and Cons
Pros
The plugin scores over 96% on GTmetrix, a web and mobile performance testing tool.
Wovax IDX can be integrated with Wovax CRM to track, manage, and analyze leads.
Cons
Some users have complained about the inability to access listings from certain MLS feeds by using Wovax IDX.
Integrations
Wovax CRM
Elementor
Gutenberg Block Editor
iHomefinder Optima Express + MarketBoost
iHomefinder, a real estate marketing solutions provider, created the Optima Express WordPress IDX plugin.
Optima Express turns real estate websites into marketing machines with a sleek, modern property search experience.
Optima Express indexes all listing content directly on the original domain, with no wrappers or subdomains required.
This creates a seamless user experience that allows visitors to find exactly what they're looking for without having to browse through multiple pages or redirects, and it makes your website more search engine friendly.
Features
Property search & lead capture: The plugin allows your website visitors to find locations by name, draw custom points of interest on a map, and save their searches or favorite listings on your site.
MarketBoost — Automated website & email reports: Optima Express's always-current listing reports provide your audience with the most valuable information in your target markets, including prices, inventory, sold listings, and time on market for each of your markets.
Widgets & shortcodes: Add property search options, listing galleries, lead capture forms, and more to your IDX website by using widgets & shortcodes from Optima Express.
Pricing
You can start using OptimaExpress with the free 30-day trial. The free trial comes with demonstration listings from North Carolina.
To use OptimaExpress, you need to activate one of the subscription plans. There are 2 subscription plans for both agents and brokerages.
Agent Plugin Plan
This plan includes three packages which are:
Standard which goes for $54.95 per month, or $593.46 per year. The package offers features such as standard search, property organizer, lead conversion forms, listing alert emails, saved search galleries, and Optima Leads mobile app.
Premium goes for $89.95 monthly, or $971.46 per year. The package includes everything contained in the Standard package, plus map-based search, polygon search, embedded virtual tours, and MarketBoost features such as automated website reports and automated email reports.
Premium + CRM goes for $134.95 per month, or $1,457.46 per year. The package includes all the features of the Premium package, plus marketing automation features such as automated text & email follow-ups and lead aggregation. Other features contained in this package include a drag-and-drop email builder, as well as lead management features.
There is a one-time setup fee of $99 associated with any of the agent plugin plans.
Broker Plugin Plan
This plan also contains three packages which are:
Standard which goes for $79.95 per month (for up to 5 agents), plus a $199 setup fee. Prices will increase depending on the number of agents on your real estate team. This plan contains the same features as the Standard Agent plan.
Premium which goes for $124.95 per month (for up to 5 agents), plus a $199 setup fee. Prices will increase depending on the number of agents on your team. This plan contains the same features as the Premium Agent plan.
ONE CRM goes for $199.95 per month (for up to 5 agents). Prices will increase depending on the number of agents on your team. There's a one-time setup fee of $399. ONE CRM includes everything in the Premium plan, plus real estate CRM features such as task management, automated follow-up, and custom drip emails, among others.
Pros and Cons
Pros
Easy to set up.
IDX is compatible with many WordPress themes.
Affordable compared to competitors.
Cons
A significant number of users complained about Optima Express's unresponsive customer service.
Users have also expressed concerns over the poorly written codes in the plugin.
Integrations
Follow Up Boss
MarketBoost
Flexmls IDX is an MLS IDX plugin that provides real estate agents and brokers with greater flexibility and autonomy over their websites.
The plugin integrates with Flexmls Portals, which allows real estate professionals to switch seamlessly between MLS tasks and lead management.
Features
Widgets: The plugin features some widgets including: IDX search widget which provides you with many options for customizing the way your site's search feature works, listing summary widget that provides a gallery-style, photos-first impression for search results, and market statistics widget that visually shows trends to help educate home buyers and sellers.
Lead capture: The plugin also features lead capture tools. Website visitors can save their searches and favorite listings, and you can keep track of these.
Live data: Flexmls IDX Plugin connects with the Flexmls Platform directly, so your website's listings are always up-to-date and fresh.
Pricing
Flexmls offers a free 30-day trial period for the plugin. If you wish to continue using it after the trial period has ended, you will need to get your license key.
The Flexmls IDX Plugin costs $499 per year.
Pros and Cons
Pros
Responsive customer support.
The plugin is less expensive than many other IDX plugins.
Cons
Many concerns have been raised about bugs in the plugin codes.
The plugin also doesn't work with some popular WordPress themes.
Integrations
Flexmls integrations
FloPlan
Spark API
IMPress for IDX Broker is an easy-to-integrate IDX plugin for your WordPress website.
It features drag-and-drop maps, quick searches, slideshows, lead capture forms, and other widgets that can help you import listings on your website.
The plugin lets you manage leads directly from your WordPress dashboard.
Features
Omnibar search: With this convenient and powerful search tool, your website visitors can quickly find the properties that interest them by searching the city, county, postal code, MLS number, or address.
Lead management: You can add, edit, and manage all your leads from the WordPress dashboard.
Social Pro: Social Pro's automated social media posts help you connect with the people in your sphere of influence by sharing new listings, homes for sale, and updates on properties.
Form integration: IMPress for IDX Broker allows you to create lead capture forms within WordPress and automatically sends the information to your IDX Broker account.
Custom widgets: You can add standard IDX Broker widgets to your site right out of the box, or create your own custom widgets.
IXACT CRM product upgrade: This feature bundles together several email tools to help you manage your buyers, listings, and closings, set up targeted drip email and nurture campaigns, encourage brand awareness through relevant social media postings, and more.
Pricing
To use IMPress, you need to purchase an IDX Broker subscription. There are three different plans to choose from: Lite, Platinum. and IXACT CRM.
The Lite plan is designed for agents who want an easy way to manage their listings and search engine results on a budget.
It includes map search and unlimited results, customizable search for map and details pages, plus standard saved search controls for $55/month.
For $90/month, the Platinum plan includes everything listed above, plus access to additional map templates that include modern interactive Home Atlas maps.
You can also upgrade to the IDX + IXACT CRM plan for $100/month. This allows you to nurture leads, automate your marketing efforts, and set up drip campaigns.
Pros and Cons
Pros
Through its Facebook page integration, you can display listings from IMPress for IDX Broker on your Facebook page.
IMPress for IDX Broker is integrated with many third-party integrations that enhance user experience.
The lead management interface of the plugin enhances lead management for many real estate website owners.
Cons
Users have complained about the limited map search features.
IDX Broker's website design templates aren't very impressive.
Integrations
Ninja Forms
Contact Form 7
Gravity Forms
uListing
Marketing 360
imFORZA
Realty Candy
__
About the Author:
Oleg Donets is a serial entrepreneur, technology and digital marketing strategist with a solid track record. Since 2013, he has been successfully helping numerous startups and established companies from a wide range of industries to launch, grow and scale their businesses by utilizing his innovative technology solutions and progressive marketing strategies. Oleg is a founder of Real Estate Bees, a cutting-edge technology & marketing platform for the real estate industry. Oleg is also a proud business mentor at SCORE, the nation's largest nonprofit organization and a resource partner of the U.S. Small Business Administration.