13 Best Real Estate Agent Website Builders and Templates with IDX
Real Estate Bees' editorial team asked a number of industry-leading real estate agents and brokers to share their expertise on the best IDX real estate websites for realtors to help our readers make a more educated purchase decision when researching available solutions.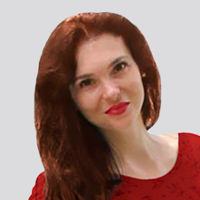 With the help of the experts, we identified the best IDX website builders and templates for real estate agents and evaluated them based on critical factors that are important for realtors. Visiting retailers of the listed products by clicking links within our content may earn us commissions from your purchases, but we never receive any compensation for the inclusion of products and/or services in our consumer guides. Read our editorial guidelines to learn more about our review and rating process.
Table of Contents
13 Best Realtor Websites with IDX
13 Best Realtor Websites with IDX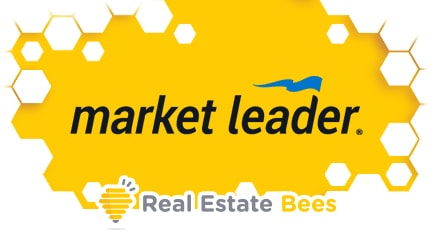 SIGN UP NOW
Market Leader is a full-featured real estate solution for agents, teams, and brokerages.
The software solution helps users generate and nurture new leads with its robust IDX website builder and built-in CRM.
With Market Leader, you don't need a developer to build your website — the platform is equipped with numerous customization options for every element of your website layout.
Besides lead generation, the software can also be used for contact management, marketing, and team management, among other services.
Features
IDX-enabled websites — Market Leader websites support IDX, which means that visitors can search for MLS-listed properties in their area through your website. Market Leader websites are also mobile-responsive and highly customizable.
Website builder — Market Leader has an advanced drag-and-drop website builder tool to enable users to generate leads directly through their branded websites or landing pages. Market Leader websites are SEO-friendly, mobile-responsive, and fully customizable.
PPC advertising — The platform allows you to run pay-per-click campaigns to find leads who are searching for property listings on popular search engines like Google and Bing and send them to your branded IDX website.
SEO-enabled websites — The platform enables you to optimize your landing pages and websites for search engines. You can add SEO-friendly titles, tags, and meta descriptions for all the content you publish on the website.
These and other features of this platform are described in our Market Leader review.
Plans and Pricing
Market Leader offers three plans that allow you to pick and choose the services you need. The plans are also based on the size of your real estate business.
The platform's most basic package is the Professional For Agents plan.
This plan is best suited for individual agents and provides them with access to the website builder, CRM, and marketing functionalities.
Professional for Teams is Market Leader's plan for small teams of agents or small brokerages.
The plan's main services are tailored towards team management and collaborations. For example, you can automate lead distribution among your team members.
Market Leader's most advanced package is known as Business Suite for Brokerages and it's built for large real estate companies with over 15 agents.
Some of its features include bill sharing with partners and onboarding with dedicated account managers.
Besides the pricing packages, you choose to pay for monthly leads for a flat monthly rate agreed upon by you and the company.
Pros and Cons
Pros
The platform supports seamless integration with more than 40 real estate listing websites, including Realtor.com and Zillow.
You can integrate real estate listings from your MLS into your IDX-enabled website to ensure you don't miss out on new listings.
The dedicated stand-alone app lets you access reports in real time and run your business remotely.
Excellent customer service.
Cons
The pricing is unclear: you have to contact the company for a quote.
Integrations
Follow Up Boss
Dotloop
Zillow
Realtor.com
Homes.com
Easy Agent PRO
BoldLeads
Brivity
Spacio
Open Home Pro
SIGN UP NOW
Real Geeks is a comprehensive real estate marketing solution for real estate agents. It provides IDX websites and CRM software for real estate agents, as well as real estate lead generation services and marketing tools.
Real Geeks offers customizable IDX websites with blogging tools, dynamic mapping features, and tons of templates to choose from.
Website visitors can use the map function on the website to find listings.
Features
Lead manager CRM: This is one of the most functional features in the Real Geeks library. The tool is designed to help real estate agents generate, nurture, and manage leads as they move through the sales pipeline.
Property valuation tool: This tool offers a smart way for real estate agents to generate leads by offering sellers an easy way to get an appraisal of their homes. Home value estimates are generated by homeowners entering basic property information and completing a form.
Text auto-responder: Real Geeks supports automated SMS, which increases lead engagement.
Market reports: The market reports use MLS data that is updated on a regular basis to provide users with neighborhood real estate market data.
IDX websites: This feature allows agents to easily create lead generation websites that help capture new leads' information and track user behavior. The IDX-integrated real estate websites offer lots of features and integrations.
Plans and Pricing
Real Geeks offers a website and a CRM for solo agents (or two-agent teams) for $299, plus a monthly fee of $25 per month per additional agent.
This includes the startup fee of $250 and the one-year contract. The cancellation prior to the end of the contract results in a $500 fee.
They also offer a property valuation lead generation tool which costs $50 per month.
Their concierge services, which offer hands-free marketing management, cost approximately $550 per month plus ad costs.
Pros and Cons
Pros
Automated text messages ensure you can follow up on leads within minutes.
Blogging platform supports YouTube videos and offers SEO optimization tools.
Full-functional CRM integrates with your website and makes following up with leads easier.
Cons
The Real Geeks platform is not as easy to use as competitors.
Limited website customization features.
Website templates offered through Real Geeks may not be as sleek as those offered by other companies.
Integrations
Google and Apple Contacts
kvCore
Google sheets
Mailchimp
KW Command
Constant contact
Boomtown
Dubb
Thanks.io
SIGN UP NOW
Easy Agent PRO is the company behind LeadSites, a website and lead generation platform for real estate agents. They offer cheap IDX websites for realtors.
LeadSites is an all-in-one solution that allows you to design and customize landing pages without the help of a developer.
With LeadSites, you can create landing pages that have a sharp, vivid, and modern design. The platform comes with add-ons and tools that help you score leads and share your landing pages on social media.
Features
Brag Wall: This is an app that makes it easy to gather reviews from past customers and share them on widely-used services like Google, Zillow, Facebook, and Yelp.
Squeeze pages: Squeeze pages help real estate agents generate leads through social media marketing, paid search, or organic traffic.
Automated text follow-up: This feature allows users to send automated text messages every time someone opts in via one of their landing pages or lead capture forms.
Basic CRM: This is a basic customer relationship management system that allows drip campaigns, text/SMS campaigns, lead management, and offers a shared content library.
Plans and Pricing
The Pro plan is $179 per month and includes IDX search, access to MLS listings, built-in CRM and app tools, twice weekly blogs, training once weekly, and phone support.
The Ultimate plan is $259 per month and provides all of the features in the Pro plan, as well as white-glove setup, guided lead site setup, IDX polygon map access and drawing tools, interactive maps to draw your listings and reports that you can customize.
The Ultimate Plus plan costs $379 per month and includes all of the features in the Ultimate plan, plus DFY (done for you) pay-per-click ads.
The Premium plan costs $899 per month. It offers all the features in the Ultimate plan, plus an interactive map, ad management for Facebook and Google, monthly community niche page posts, and weekly social media postings.
Pros and Cons
Pros
It features a bold and modern design.
Additional features and tools are available for added usability.
There are many effective lead generation squeeze pages.
Cons
The startup price is higher than for competitors.
There are more setup and management requirements than for competitors.
High-end customization is not available.
Integrations
Facebook Lead Ads
LionDesk
Mailchimp
Top Producer
BombBomb
HubSpot
Follow Up Boss
AgentFire is a WordPress-based provider of hyperlocal websites for real estate agents.
These sites are designed to be feature-packed and tailored to your needs with custom designs and powerful add-ons.
Features
Hyperlocal focus: This is a handy new feature that enables visitors to see what their community is like, thanks to Home Junction's user-submitted data on the average sales price, schools, proportion of renters, and even local restaurant reviews from Yelp.
Guide creator: This feature allows users to create a real estate guide tailored to their specific needs, or they may choose from pre-built guides covering topics such as first-time home buyers and downsizing.
Lead manager: With this tool, users can see all their website-related leads in one convenient place, set up routing options, and connect easily to their third-party CRM.
WordPress CMS: AgentFire builds websites on WordPress but provides hosting and domain registration services, which means users can move their existing website from another hosting if they choose.
Plans and Pricing
AgentFire offers a basic "Spark Sites" plan for $129/month. Express Setup is an optional upgrade for $199, which includes helping users move their content, images, and also setting up the site.
A semi-custom site with a custom homepage can be built for $899 as a setup fee. A setup fee of $2,499 is charged for fully customized sites.
Pros and Cons
Pros
A high priority is placed on local communities.
Allows website ownership.
It makes use of Showcase IDX, one of the top broker IDX website solutions.
The ability to hyper-target local markets with hyperlocal focus and tools.
Cons
Not well-suited to teams of more than 20 people.
Partner content, powered by Textbroker, is usually of sub-standard quality.
IDX functionality is not as sophisticated as some of the other tools on this list.
Integrations
AgentFire offers integration with the following third-party apps:
Mailchimp
Dippidi
ClickMaps
Spark Care
Home Values
ADA Protect
Hike SEO
Zapier
kvCORE
Placester is a real estate website builder with an extensive selection of features, including tools for property search, lead capture, and customer relationship management.
In addition to providing realtors with a complete solution for managing their leads and business information, the company offers a variety of options for creating a professional-looking website within hours.
Features
Site editor: Placester offers a code-free site editor that allows real estate agents to build professional looking sites without having to worry about the technical details. The platform is designed to be intuitive so that users can focus on what matters most, which is building an awesome website.
Listing search: You can choose which listings get the best positions on your home page. Placester also offers Filtered Listings, so you can narrow down the results by filtering out any listing that doesn't fit your criteria.
Website templates: Placester provides 27 customizable MLS IDX website templates, each of which can be customized with the realtor's branding, logo, copy, and images.
Services marketplace: With Placester's service marketplace, users can browse hundreds of affordable services offered by reliable marketing professionals. Realtors can use the marketplace to augment their own website efforts by, for example, hiring someone to simply touch up photos.
Plans and Pricing
Placester offers three pricing plans. The DIY plan costs $99/month, or $948 per year. It includes a website builder, CRM, and IDX integration.
The DIFM website plan costs $149 per month, or $1,428 billed annually with a one-off custom setup fee of $500.
It offers a range of services such as web design and maintenance, IDX integration, and customer relationship management.
The DIFM Content Pro plan starts at $399/monthly, or $3,828 billed annually with a one-off custom setup fee of $500.
The plan includes custom design and marketing services, content managed by a team of writers and editors, unlimited monthly website updates and maintenance, social media integration, and more.
Pros and Cons
Pros
It is easy to use.
It offers a selection of pre-made IDX themes.
Offers extensive support options.
Customized data migration is provided.
Cons
The templates are not easily customizable.
There are no robust CRM options available.
The absence of some team-specific features.
Back-end features are limited.
Integrations
Placester offers integration with the following third-party apps:
Zapier
TotalBrokerage
LionDesk
Userway
Trello
Pipedrive
Drift
Intercom
Apart from being one of the best IDX providers, BoomTown is a full-service real estate package designed for teams and brokerages.
In addition to an IDX-enabled website builder, BoomTown offers a comprehensive CRM that helps manage leads, as well as complete digital marketing services with a focus on pay-per-click (PPC) ads.
Because BoomTown is geared toward real estate teams, they offer plenty of team management features.
Features
Customizable websites: You can customize your site with background videos, navigation tweaks, and even custom landing pages. You can also hire one of their trusted third-party developers to build a homepage that helps you reach your goals.
Property comparison: BoomTown's IDX search tool helps prospective home buyers find their perfect house with the ability to compare multiple properties at once.
Neighborhood information and calculators: BoomTown's websites feature neighborhood and school ratings, price history information, a mortgage calculator, and more to help visitors make confident buying decisions.
e-Alerts: Tailored property updates provide visitors with the information they need and keep them coming back to your website.
Integrations: BoomTown integrates with other lead generation tools to give you key insights about each lead, such as location, price, timeline, and if they have another home to sell.
Predictive CRM: This offers all the tools you need to manage customer relationships, generate leads, and close deals.
Content marketing tools: BoomTown's content marketing features let you build custom landing pages, guide pages, blog posts and more, so you can tailor content to your audience.
Plans and Pricing
BoomTown is one of the most expensive real estate marketing platforms out there.
Their real estate websites start at $1,000 per month, plus a $750 onboarding fee for their Launch package. This package is ideal for one to three agents.
Their Core plan starts at $1,300 a month with a $1,700 onboarding fee. It's designed for companies of 2-5 agents.
The Grow plan costs $1,500 a month, plus a $1,500 setup fee and is designed for teams of 3-10.
Online advertising starts at $250/month for the Launch plan and at least $1,000/month for the Grow plan. There is a 15% ad spend management fee.
Pros and Cons
Pros
Highly advanced lead tracking activity through the CRM.
Perfect for brokerages and large real estate teams. Offers subdomains for brokerage agents.
Automated lead follow-up tools.
Offers lots of integrations for added functionality.
Cons
Costly.
Limited SEO optimization tools as websites are more PPC-focused.
Outdated templates.
Websites are difficult to customize.
Integrations
Sisu
BombBomb
Brokermint
CallAction
Dotloop
Google Calendar
Mojo
RPR
API nation
Spacio
Zapier
Google Sheets
Google Forms
Facebook Lead Ads
Wufoo
Google Contacts
Gravity
FullContact
Constant Contact
Real Synch
Vulcan 7
iHomefinder is a real estate website builder that has been helping top producing agents grow their businesses for over 20 years. With their Optima Express IDX plugin for WordPress, they provide an easy and reliable MLS feed solution for real estate agent websites.
They are licensed IDX vendors with over 480 MLS systems and 1,500+ associations in the United States, Canada, and beyond.
iHomefinder was acquired by FRONTSTEPS, a software platform for HOAs in 2017. They have a team of experts who handle website setup, domain setup, hosting, and ongoing website maintenance.
Features
Optima Leads: This mobile app gives real estate agents the ability to nurture leads while on the move. This app allows agents to monitor and update leads, view IDX site activity, and control email campaigns.
Eureka Search: This is a search feature that's indexable for any site built on WordPress or other platforms, including Squarespace IDX websites. By using this tool, web visitors can perform a property search and view results on an interactive map that allows them to visualize nearby listings.
MarketBoost: To take your realtor marketing plan for listings to the next level, this feature allows real estate agents to send out automated market reports and listing alerts via email for lead nurturing.
Plans and Pricing
iHomefinder offers three pricing plans. The Standard plan starts at $64.95 per month, plus a $99 setup fee.
It offers a WordPress real estate website builder with IDX functionality, web hosting, and a standard search feature.
The Premium plan costs $99.95 per month, plus a one-time setup fee of $299. This plan adds premium search features, map-based search, polygon search, and layout choices for search results.
The Prime+CRM plan costs $199.95 per month, along with a one-time setup fee of $499.
Users get all features of the Premium plan, as well as marketing automation with automated text and email follow-ups, lead aggregation, performance dashboard, action history, and suggested actions.
Pros and Cons
Pros
Websites are user-friendly and easy to navigate.
The platform provides clients with a mobile app for managing leads, which makes it easier to reach out to new customers on the go.
Their IDX integration is compatible with many WordPress themes.
Affordable pricing and a 30-day free trial.
Cons
Phone support is not always available.
Some of the IDX features are hard to customize.
You will be charged a one-time setup fee that ranges from $99 to $399.
Integrations
iHomefinder offers integration with the following third-party apps:
Chime
FiveStreet
Follow Up Boss
ImaxCRM
IXACT Contact
LionDesk
Mailchimp
RealtyJuggler
Top Producer
Wise Agent
Zapier
Sierra Interactive is a comprehensive real estate software suite that offers websites and ad management tools, along with a powerful CRM.
They offer a variety of products, including real estate agent websites with IDX, a CRM that supports ringless voicemails for realtors, cold calls, and bulk texting.
Features
SEO optimized websites: Sierra Interactive says its real estate platform was built to help realtors rank organically.
CRM+lead routing: One of Sierra Interactive's strongest features is its automation. You can set up automated follow-up sequences via email, text, ringless voicemail messages, lead data, calendar data, and action plans based on tags you add to leads or lead behaviors.
Hyperlocal content marketing: Sierra Interactive allows you to leverage hyperlocal content and community pages to boost your organic rankings and capture long-tail keyword searches.
Advanced MLS searches: With granular search capabilities, you can filter content pages and blog posts with custom criteria so that leads can easily find what they need.
Plans and Pricing
Sierra Interactive offers two pricing options. The CRM Only plan costs $299.95 per month with no setup fee. It includes 5 user licenses, 2,500 text messages and 2,500 dialer minutes.
Additional text messages ($25 per 1,000) and minutes ($15 per 1,000) are available. Ringless voicemails are $5 per 100 additional voicemails.
The plan allows for up to 100 single property websites and up to 25 seller sites. Four pre-built action plans are included in the price of the plan.
CRM+Website plan costs $399.95 per month, with a $250-$500 setup fee for 12 months and includes:
5 user licenses at $100 per additional 5 users
2,500 text messages at $25 per 1,000 additional texts
2,500 dialer minutes at $15 per 1,000 additional minutes
500 ringless voicemails at $5 per 100 additional voicemails
It also includes up to 100 single property sites and up to 25 seller sites, as well as 9 buyer pages, 6 seller pages, and 4 blog post templates.
Google Ads management (up to the first $1,000 in monthly ad spend) is complimentary with this package.
Pros and Cons
Pros
Excellent search engine optimization.
Less expensive than comparable products.
Specifically suited to real estate brokerages and large agent teams.
Cons
The CRM offers fewer back-end features.
It is not designed for multi-state franchises.
No custom sites are available.
Integrations
Zapier
RealSync
Salesforce
Follow Up Boss
Top Producer
Redfin
Apartments.com
Homebot
Listings to Leads
Sisu
Zillow
Google Ads
Realtor.com
Facebook Lead Ads
Twilio
BombBomb
Mailchimp
Mandrill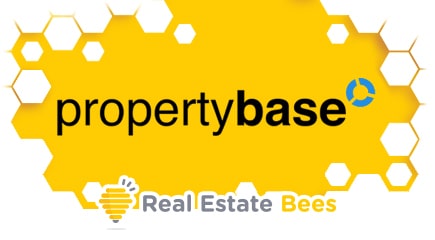 Propertybase is a provider of real estate websites with IDX and CRM. It helps brokerages and agents work smarter. Its CRM packages offer administrative tools to improve agent productivity.
These include clerical tools to help teams work together smoothly, and administrative tools for brokerages that want to streamline their business processes.
Features
Lead & contact management: Propertybase real estate CRM provides a centralized location where agents can manage their leads, contacts, and marketing automation. In addition to integrating with Zillow and Trulia, it provides lead scoring capabilities to help you identify your most active leads.
Listing Boost: Propertybase provides broker IDX website solutions that allow agents to compile listings from multiple MLS portals into a single search, enhancing them with multimedia.
Email marketing: Propertybase email marketing features help you design professional-looking emails in minutes. They include drag-and-drop templates that allow you to easily design team emails without the need for coding. The system allows users to automate follow-up emails by creating smart lists containing specific contacts or website behavior. Users can also create action plans that turn their emails into time- and task-driven workflows that can be shared with an entire brokerage.
Website builder: This feature offers a variety of tools to help you build a real estate website that reflects your brand image. These features allow you to quickly add or edit pages and create custom neighborhood guides to target your local markets. The property search tool integrates all local MLS data and listings, helping visitors save their search settings so they can receive relevant updates from you.
Plans and Pricing
Propertybase offers two pricing plans. The GO plan costs between $399 and $1,399 per month for five users and is designed for individual agents and small to midsize teams.
The Salesforce Edition plan starts at $799 per month for 10 users with prices based on the number of licenses required, the target users, and customization options.
Pros and Cons
Pros
Transaction coordinator software capabilities, including e-signature and document management tools.
Its MLS integration allows agents to seamlessly manage listings and automate email and drip campaigns.
Built-in design tools for print media and email marketing.
Suite of built-in website design tools.
Cons
Additional features for lead generation and transaction management come at an additional cost.
There is no live chat support channel.
The enterprise edition has a steep learning curve.
Integrations
Google Workspace
Adwerx
Brokermint
DocuSign
Dotloop
Zillow Group
ReadyChat
Outlook
CloudCall
Salesforce AppExchange apps
kvCORE is a powerful, customizable, and all-in-one real estate website, lead generation, marketing, CRM, and back office software for real estate brokers.
Built for large teams and brokerages, kvCORE offers beautiful websites for agents and a lead capture solution that quickly routes leads to the appropriate team member.
Leads are automatically nurtured and converted into clients. The kvCORE suite also includes a mobile app that lets agents work from anywhere.
Features
Hot listings: This feature analyzes all searches and displays the most popular listings. It's a smart way to determine which properties to promote.
IDX Search: kvCORE's IDX Search is a top-notch resource for finding properties in an area. It provides a variety of ways to search for properties, including searches by address, zip code, county, and city.
Similar properties: With this feature, when a client hovers over or clicks on a property, the system can show similar properties with similar features in the same location.
Smart CRM: This AI-powered CRM uses behavioral automation for nurturing leads. It can take over when a lead clicks a link, searches for properties on the website, or responds to a text or email. It can even help you schedule an appointment. This is a feature that most platforms don't offer.
Plans and Pricing
kvCORE monthly plans start at $499 for two users and rise into the thousands for teams and brokerages.
Plans for 3-50 users cost $1,199 each year; 51-100 users cost $1,800 annually.
Pros and Cons
Pros
The artificial intelligence feature is very intuitive. It is capable of learning from experience.
The search capabilities are very effective.
It offers advanced lead generation capabilities.
Cons
Poor customer service.
Limited customization.
It has a steep learning curve.
Integrations
DocuSign
Zapier
Meta for Business
Constant Contact
Brokermint
Dotloop
Google Ads
SkySlope
The Brivity platform is an all-in-one real estate solution that provides real estate agents with tools to generate more leads and stay top of mind with their clients.
Brivity offers a customizable website with advanced lead capture and behavioral insights, along with a range of other features. You can also hire one of their expert web designers if you need more customization for your site.
Features
Advanced lead capture: Brivity provides real-time, actionable lead information that you can use to refine follow-up plans, on a property-specific basis.
Home valuation pages: Brivity provides reliable home valuation estimates to sellers, including multiple estimates from different sources, comparable stats, and a prominent CTA for leads to get a professional home valuation.
Single property sites: This allows you to instantly create a new lead capture landing page for any listing on your site.
Open house forms: Create a form for open house registration by using the lead capture template.
Community data: The platform offers a range of community data to help home buyers find the right neighborhood for their needs, such as school ratings and neighborhood demographics.
Plans and Pricing
Brivity offers several different plans that allow you to mix and match services based on your needs.
The Lite plan includes CRM+IDX websites for 1 user, while the Growth plan includes CRM+IDX+CMA valuation pages for 2 users.
Higher plans offer the Kwkly mobile app, in addition to all of the features found in the Growth plan.
The Accelerate plan is for 5 users. The Expand plan caters to 10 users, and there is a larger plan called Mega, designed for 25+ users.
Brivity does not provide any information on pricing for its services on its website. Potential clients must book a demo and request for pricing.
Pros and Cons
Pros
Websites are designed to be easy to use, aesthetically pleasing, and functional.
There's an increased focus on transaction and listing user experience.
Cons
It does not have as many marketing tools as other platforms.
Limited search engine optimization features.
Integrations
Zapier
iHomefinder
Facebook Lead Ads
Appy Pie
Locoia
Beehexa
ClickSend
Smart Alto
SendPulse
Follow Up Boss
Workload
Plumsail
Monitask
Chime is a comprehensive software platform that is built around its customer relationship management feature.
It offers a real estate website builder with IDX and a CRM, along with other realtor lead generation tools.
This software was designed to track real estate leads, generate automated communication with clients, and follow up on buyer-seller relationships.
It comprises three separate products: CRM software, IDX websites, and branding & lead generation tools.
Features
Intelligent IDX: The IDX helps you attract new leads, while providing you with key insights and data through an analysis of your website activity.
Nationwide MLS support: Chime supports hundreds of MLS feeds in the US and Canada, and updates them hourly to ensure accuracy.
Optimized pocket listings: Chime's drag-and-drop interface allows you to add your pocket listings in a matter of minutes.
Chime CRM integration: Chime CRM automatically scores leads, and you'll get "smart suggestions" on how to communicate with them based on their past responses.
Database management: A comprehensive database of property statistics, trends, and demographics for more than 190,000 neighborhoods spread across 29,000 cities. It supports school district search to help prospective buyers find areas that fulfill their school-related requirements.
Read the description of all of the features of this platform in our Chime review.
Plans and Pricing
Chime's Core plan starts at $499/month and $500 for setup. It includes three users, and it costs $35/month for each additional user.
The Premier plan costs $899 per month, with a $1,000 setup fee. It accommodates up to 15 users at $15 per additional user. It includes the lead routing function.
The Enterprise plan costs $2,249/month for up to 100 users, $1,500 setup and $10/month for each additional user.
You can add an additional website for $200/month. It adds the multi-office view and allows you to have agent subdomains.
The Core plan comes with the same basic services as the Premier and Enterprise plans: an IDX lead-generating website, a CRM, a mobile app, dynamic lead scoring, and more.
However, it does not include the external listing tool.
Pros and Cons
Pros
Very versatile platform.
Flexible website customization options.
Mobile app with a simple and intuitive interface.
Cons
Expensive.
Some users have complained about poor customer care.
Some users feel the software contains too many features, causing it to be somewhat confusing and overwhelming.
Integrations
Mailchimp
BombBomb
Zapier
Dotloop
Brokermint
Zillow
Realtor
Trulia
SkySlope
ZipLogix
RealSavvy offers advanced IDX capabilities, a clean user interface, and a mobile app that you can use on the go.
They build the technical framework of a real estate website, allowing realtors to focus on content.
They also have built-in excellent search engine optimization capabilities, which help you rank higher on search engines.
Features
Easy web editing tools: RealSavvy offers a full suite of web editing tools that let you build customized marketing pages, promote listings, and edit your site content without the need for a developer.
Pinterest-style IDX: The RealSavvy IDX allows site visitors to create and share Home Boards, which are collections of homes organized around particular interests or neighborhoods.
Mobile app: RealSavvy offers agents branded versions of its mobile app, allowing agents to give clients a powerful home search experience from anywhere.
Predictive CRM: The CRM dashboard offers you a consolidated view of all your sales funnel metrics, including the sources of leads and which agents are closing the most business.
Plans and Pricing
RealSavvy offers three pricing plans. The Home Search (IDX) and mobile app package costs $119, plus a $300 one-time setup fee.
It includes collaborative home search, mobile apps, SEO sitemaps, and lead capture forms.
The website, IDX, and mobile app package costs $239, plus a $500 one-time setup fee.
It adds social sharing features to your site. The CRM, website, IDX, and mobile app package costs $279 per month, plus a $500 one-time setup fee.
The package includes a fully integrated CRM with consumer search insights, advanced lead routing, and email marketing tools.
Pros and Cons
Pros
High-speed home search services.
Branded applications that go along with websites.
The system comes with predictive CRM and automated lead routing.
Cons
Expensive.
Limited customer support.
Integrations
Zapier
Follow Up Boss
Datascope
GoConvert
LeadGen
Bookafy
Monitask
What is the meaning of "IDX Website"?
IDX stands for Internet Data Exchange. It's a system that makes it possible to search for properties on MLS websites, without having to consult with a real estate agent or broker first.
Before IDX, the general public could not access information on listings in their area unless they first consulted with a real estate agent or broker.
Now, however, anyone can search for properties listed on an MLS through websites possessing an IDX search feature.
An IDX is a collection of policies and software that make up the Internet Data Exchange. Agents offer this feature on their websites to help home buyers search for homes and receive emails about new listings.
Some IDX systems also include a CRM (customer relationship management) component that allows agents to capture leads and follow up with them.
Are there free IDX websites for realtors?
There are no providers of free realtor websites with IDX. However, platforms such as iHomefinder offer a free trial of their MLS IDX plugin.
A number of MLS providers, such as StellarMLS and CRMLS, offer frameable IDX feeds. The problem with these is that they are difficult to customize, especially for mobile versions of websites.
How much does an IDX website cost?
The average cost of an IDX website can range anywhere from $1,000 to $3,000, or $50-$200 monthly.
But depending on what you want your IDX website to do and how much customization you require, the costs can vary.
The most common expenses are domain and hosting fees, but other factors include your MLS feed, target audience, and website features.
If you want fully customized website designs with lots of features and functionality, costs can increase significantly.
__
About the Author:
Oleg Donets is a serial entrepreneur, technology and digital marketing strategist with a solid track record. Since 2013, he has been successfully helping numerous startups and established companies from a wide range of industries to launch, grow and scale their businesses by utilizing his innovative technology solutions and progressive marketing strategies. Oleg is a founder of Real Estate Bees, a cutting-edge technology & marketing platform for the real estate industry. Oleg is also a proud business mentor at SCORE, the nation's largest nonprofit organization and a resource partner of the U.S. Small Business Administration.