8 Best IDX Plugins for WordPress
Real Estate Bees' editorial team asked a number of industry-leading real estate agents and brokers to share their expertise on the best WordPress IDX integration tools for real estate websites to help our readers make a more educated purchase decision when researching available solutions.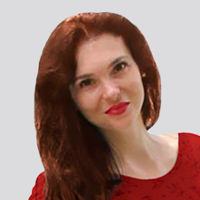 With the help of the experts, we identified the best free and paid IDX WordPress plugins and evaluated them based on critical factors that are important for realtors. Visiting retailers of the listed products by clicking links within our content may earn us commissions from your purchases, but we never receive any compensation for the inclusion of products and/or services in our consumer guides. Read our editorial guidelines to learn more about our review and rating process.
Table of Contents
Best Free IDX WordPress Plugins
Best Paid IDX WordPress Plugins
Best Free IDX WordPress Plugins
GET 5% OFF WITH REALESTATEBEES PROMO CODE
Estatik is one of the best WordPress IDX solutions for real estate websites.
With its smooth integration with Elementor, this IDX MLS feed provider offers both real estate agents and web developers a user-friendly interface and a clean design.
Over 8,000 users have installed the plugin on their WordPress websites.
Features
Organic MLS Import. The MLS import tool lets real estate agents import data from multiple real estate listing platforms into a single, unified database. It works by using the RETS and RESO Web API to pull the data from an existing MLS system, then importing it into the agent's website database.
Fields Builder. This feature allows users to create an unlimited number of custom fields of any type including text, number, area, attachments, files, and more.
Map Search. The Map Search is built on an AJAX-based search engine that allows website visitors to locate businesses, restaurants, landmarks, and other points of interest on an interactive map. Users can enter a business name or select a category and click on any result to get more information about it.
Social Sharing. Social sharing allows real estate agents to expand their reach by sharing content and listings from their website or blog with their followers on Facebook, Twitter, LinkedIn, and other social media platforms.
Customizable Property Labels. This plugin will allow real estate agents to customize the labels of their properties, so that they are more descriptive and accurate. They can choose from "Featured," "Hot," or "Open House" to show off their best listings.
Plans and Pricing
Estatik offers three plans: Estatik Simple, Pro, and Premium.
The Estatik Simple plan is free and includes an IDX search widget.
The Estatik Pro plan costs $89 and it includes everything in the Simple plan, as well as data manager, lead management, and saved searches.
The Estatik Premium costs $849 and offers all of the features of the Pro plan, plus MLS Imports.
Pros and Cons
Pros
Excellent customer service.
It allows users to import data from various MLS feeds.
It is multilingual and available in 10 languages, including English, Russian, German, French, Spanish, Polish, Hungarian, Dutch, Italian, and Romanian.
Cons
The price difference between the two paid plans is significant.
Fields are not easily customizable.
Integrations
WordPress Multilingual (WPML)
RESO Web API
MLS Board
IMPress for IDX Broker is a free plugin that lets you manage your real estate listings in WordPress.
It's probably the best free IDX plugin for WordPress. The plugin integrates seamlessly with any WordPress theme and comes with a number of handy features.
You can use shortcodes to add a search bar, show listing information, and add other functionality to your WordPress site.
With this tool, listing agents can easily import listings from multiple sources to create a fully responsive listing management system within WordPress.
Features
Social Pro. This feature allows real estate agents to reach a larger audience through automated social media posts, including posts about new listings and updates. With this plugin, users may generate more traffic to their WordPress websites and social media pages by automatically posting pertinent, informative posts on a weekly basis.
Omnibar Search Widget. The Omnibar Search Widget allows real estate agents to add a search bar to their home page, seamlessly integrating with other content on a website to encourage property searches throughout the site. The widget gives visitors the option to search by city, county, postal code, address, or listing ID. It also allows agents to add custom fields, such as school or subdivision and more.
Lead Management. IMPress for IDX Broker provides real estate agents with a lead management interface to add, edit, and manage all their leads from the WordPress dashboard. In addition, they can use powerful lead capture tools to generate new leads. IDX Broker Platinum accounts allow users to customize their lead capture settings.
Map Search Widget. This allows real estate agents embed a full-sized map search widget to any page on their website. With IDX Broker Platinum accounts, real estate agents can also create custom polygon searches, which allow visitors to search within popular neighborhoods.
Form Integration. The IMPress plugin makes it possible for real estate professionals to create forms within WordPress and gather information about potential leads straight into IDX Broker.
Plans and Pricing
To use IMPress MLS IDX for WordPress, a user must purchase an IDX Broker subscription. Plans available include the Lite plan, the Platinum plan, and the IXACT CRM plan.
The Lite plan costs $55 per month. It is ideal for new agents who want to manage their listings and search engine results without spending too much each month.
It offers a basic map search and unlimited results, a customizable search for map and details pages, and standard saved search controls.
The Platinum plan costs $90/month. It includes everything in the Lite plan, plus access to additional map templates with modern interactive features.
The IDX + IXACT CRM plan costs $100/month. This provides users with the ability to nurture leads, automate marketing efforts, and set up drip campaigns.
Pros and Cons
Pros
It provides Facebook page integration so that users can display listings from the platform on their Facebook pages.
Its lead management interface streamlines the process for real estate website owners.
It integrates with many third-party applications.
Cons
Unattractive web design templates.
Limited features for map searches.
Integrations
Marketing
Contact Form 7
uListing
360
imFORZA
Gravity Forms
Realty Candy
Ninja Forms
Easy Property Listings is one of the best real estate WordPress plugins helping realtors take their listing agent marketing plan to the next level.
It includes over a hundred templates and boasts an intuitive user interface, making it easy to add, edit, and remove listings.
This plugin supports custom fields and has a responsive design that can be easily customized to suit any brand.
Features
Listing Management. This plugin allows real estate agents to sort, search, and manage their IDX feed with dashboard widgets that provide an instant overview of the most relevant listing details.
Contact and Lead Management. Easy Property Listings comes with a built-in real estate agent CRM designed to help agents keep track of the leads they generate and tag those leads that are most relevant so they stand out.
Advanced Reporting. This feature allows real estate agents to analyze business growth with instant reports by providing an extensive chart of how the business is doing. They can compare listings and sales, rentals and lease results. They can also sort listings by any time period, and track market trends over any period of time.
Advanced Mapping. Easy Property Listings allows real estate agents to create a visually appealing map that highlights hundreds of their listings. The maps have tabs that allow users to view satellite, transit, and bike routes, as well as a tab comparing the distance of each route to one another.
Plans and Pricing
Easy Property Listings WordPress MLS IDX plugin can be downloaded for free, but there is paid support available. And there are also paid add-ons.
The Personal plan costs $97 for one website. Users on this plan will have access to priority support and theme template setup assistance, plus they can email the support team directly.
The Business plan supports 3 websites at $197. Users on this plan can receive priority support for a year, have the support team log into their WordPress/FTP to rectify plugin setup issues (if needed), and gain access to all of the features available in the Personal plan.
The developer plan costs $297 and supports up to 10 websites. It has all of the same features as the Business plan.
Users may purchase additional support hours at any time. Support is also available for the installation of Feedsync ($344), custom listing page templates ($497), and advanced page development (starts from $150).
There are a number of add-ons that can be added to the basic Easy Property Listings plugin, including the core extension bundle and floor plan add-on.
Pros and Cons
Pros
It offers mobile-friendly templates for displaying properties in a grid format or as a single listing page.
The listing management interface is intuitive and easy to use.
Requires no technical experience.
Cons
The add-ons are quite costly.
The import functionality is confusing.
Integrations
SpatialMatch is a real estate IDX plugin developed by HomeJunction that offers nationwide coverage of MLS property listings in more than 200 markets.
It offers search results that can be retrieved from different MLS feeds through a single search.
Additionally, it provides realtors with tools such as favorites and search alerts to engage and nurture website visitors.
Features
National MLS Coverage. This plugin gives real estate brokers and agents coverage of MLS property listings from over 200 markets across the United States.
Geospatial Data. SpatialMatch IDX offers a wide range of geospatial data to enhance the website visitor's experience with relevant and timely information. This data includes neighborhood boundaries, area information and demographics, schools, districts and attendance areas, points of interest, and more.
Search Alerts. This feature helps potential clients keep track of the status changes to their saved property searches, as well as receive new listings that match their search criteria.
Lead Management. SpatialMatch IDX gives real estate professionals the ability to access their leads from within their WordPress dashboard. They can track details of the leads, favorite listings, search alerts, and IDX activity.
Plans and Pricing
SpatialMatch IDX is a fully functional and free WP IDX plugin.
Pros and Cons
Pros
It is easy to set up and use.
It lets website visitors save property searches, add them to their favorites list, and receive email alerts.
No shortcodes, templates, or external accounts are needed to set up the plugin.
Cons
There are persistent bugs on the platform.
Integrations
SpatialMatch IDX integrates with Zapier, a third-party application that allows users to connect with over 3,000 other third-party applications.
Best Paid IDX WordPress Plugins
Realtyna Organic IDX Plugin + WPL Real Estate
REQUEST FREE DEMO
Realtyna is a service that provides extensive solutions for real estate professionals, including real estate IDX WordPress themes and plugins.
This is a flexible and cost-effective solution designed for real estate websites using WordPress to quickly and efficiently create and manage property listings.
The plugin includes WordPress Listing (WPL) and organic real estate IDX plugins for WordPress websites.
It also utilizes organic RETS/RESO integration to display MLS listings on your website.
Features
Demographic Information Add-on. This add-on allows real estate agents to draw, define, and label different geographical regions on their real estate websites' Google Maps. It also enables them to define different information about each region — such as median income, average home price, distance to downtown, and school rate — and arrange/sort the regions by pre-defined data ranges and color shades.
Customizable Mobile App. Realtyna provides real estate agents with a custom-branded mobile app. The business logo on the app creates a powerful branding opportunity. Potential clients will see it every time they open the app, which creates opportunities to stay on top of clients' minds when they need a realtor.
Franchise/Multi Site Solution. This tool allows agents to build multiple real estate websites while sharing the same property database. It provides them with the ability to set up a single website and build unlimited child sites, all on the same server.
Plans and Pricing
Realtyna's MLS IDX for WordPress plugin offers two pricing plans: Basic and Pro. The WPL Basic plan is free for users.
The WPL Pro package requires a one-time payment of $199. It also offers a wide range of add-on options, including:
MLS integration ($950)
open house ($550)
advanced portal search ($550)
CRM lite ($350)
demographic information ($250)
SMS ($250)
Facebook integration ($850)
Zapier connectivity ($350)
Pros and Cons
Pros
It offers complete database flexibility.
It offers custom hosting platforms to assist in the launch of a real estate IDX feed.
No web design experience is necessary to use the platform.
Cons
The pricing structure is unclear because the free trial version requires add-ons to be purchased before it can be used.
The user interface is complicated and not easy to use.
Integrations
Follow Up Boss
Houzez
ListHub
Bridge
Enfold
X Theme
Avada
Be by Realtyna
AgentPress Pro
Divi
START FREE TRIAL
The user-friendly platform, reliable search engine, and features of Showcase IDX make it a popular WordPress MLS IDX plugin for real estate.
It features a robust search engine with a simple interface to help clients find the home of their dreams.
Properties are listed in an organized manner, so users can make an informed decision quickly and easily.
Features
Property Search. Showcase IDX offers powerful search capabilities that real estate buyers and sellers love. Users can search across multiple MLS feeds seamlessly with the proprietary indexes, making the site sticky for agents and brokers with a portal-quality search.
Lead Generation. With this plugin, real estate agents can target leads with prominent calls-to-action and registration prompts. They can customize the prompts' positioning and timing, as well as where and how visitors are prompted to register for updated search listings that meet their search criteria.
Map Tools. Showcase IDX's search and map tools seamlessly integrate powerful map-based searching features with the ability to drill down to search detailed MLS features without stress. With a fully integrated map search and lightning fast response times, visitors can find information about any property in just seconds.
Plans and Pricing
Showcase IDX offers two pricing plans — Essentials and Premium.
The Essentials plan costs $59.95 per month and includes onboarding support and personalized live MLS search and listing features. It also provides live chat and phone support.
The Premium plan costs $99.95 per month. It includes CRM integration and more customization control, as well as lead routing and featured listings.
Pros and Cons
Pros
Deep integrations with some third-party CRM software, enabling seamless lead management.
Intuitive user interface.
Very customizable for users.
Cons
The MLS coverage of this plugin is not as extensive as that offered by its competitors.
Poor customer support.
Integrations
Zapier
LionDesk
Follow Up Boss
This intuitive, fully integrated real estate IDX and CRM tool helps realtors interact more effectively with leads.
It allows them to schedule follow-up calls, send emails & texts, set property alerts, and send communications to leads.
With real estate CRM and IDX MLS data integrated, every message reflects leads' actual real estate preferences and needs.
Features
Local Search. Buying Buddy provides real estate agents with the ability to embed a search widget on their IDX website that allows users to find properties for sale on the local Multiple Listing Service (MLS).
Map Tools. Buying Buddy's IDX search plugin seamlessly combines map-based search with the ability to drill down to property details, providing an intuitive, easy-to-use tool to help them find what they're looking for with the most accurate data.
Property Details. Buying Buddy features each property listing in detail on a real estate website. All listed properties have a unique page address on that website. Additionally, they always feature a realtor's branding and contact information with one or more calls to action to capture leads.
Lead Insights. Real estate agents are provided with meaningful insights about their leads, thanks to integrated property data and WordPress IDX widgets. This information can be accessed through the CRM, and includes buyer intentions, property interests (viewed properties, viewed property summaries of cities, price ranges and features, saved properties, ratings and comments), and lead analysis (new listing alerts viewed and emails opened).
Plans and Pricing
Buying Buddy offers two pricing plans: the Agent plan and the Team/Office plan.
The Agent plan offers advanced IDX and CRM features for $49 per month. It includes interactive mapping, premium, and advanced IDX features for one user on a single website.
It also offers a full CRM for automated follow-ups and lead engagement. There are no setup fees or contracts required.
The Team/Office plan suits real estate companies such as brokerages and real estate agent teams.
It costs $77 per month. It includes a multi-user IDX plugin, as well as a comprehensive multi-user real estate CRM for automated follow-up and lead engagement.
Pros and Cons
Pros
Encourages more engagement with leads.
Excellent customer support.
Affordability.
Cons
It offers limited features.
Requires a lot of technical experience.
Integrations
ABoR
Referral
Realtor.com
Zillow
Mailchimp
Slack
Google Sheets
Flexmls IDX is a leading MLS IDX search plugin that gives real estate agents and brokers increased control and flexibility over their websites.
In addition to integrating with Flexmls Portals, it provides real estate professionals with seamless access to MLS search and lead management tools.
Features
IDX Search Widget. This feature allows real estate agents to customize how website visitors search and filter results. It's perfect for a home page or as a sidebar for any content.
Lead Capture. Flexmls allows realtors to create portal registration prompts designed to entice website visitors to register for a branded Portal account. This will enable visitors to save their own searches, favorite listings, and create email subscriptions. Once ready, realtors can convert prospects quickly in the Portal from leads to active clients.
Market Statistics. Flexmls offers a visual representation of the market trend, helping real estate agents educate their clients and establish themselves as their area expert.
Listing Summary Widget. Flexmls combines an image-driven layout with intuitive navigation to help users browse and navigate search results.
Plans and Pricing
Flexmls offers a free 30-day trial period for the IDX plugin. After this period, you must purchase a license key for $499 per year to continue using it.
Pros and Cons
Pros
Excellent customer support.
It is less expensive than other similar IDX plugins.
Cons
Bugs.
It is not compatible with some popular WordPress themes.
Integrations
__
About the Author:
Oleg Donets is a serial entrepreneur, technology and digital marketing strategist with a solid track record. Since 2013, he has been successfully helping numerous startups and established companies from a wide range of industries to launch, grow and scale their businesses by utilizing his innovative technology solutions and progressive marketing strategies. Oleg is a founder of Real Estate Bees, a cutting-edge technology & marketing platform for the real estate industry. Oleg is also a proud business mentor at SCORE, the nation's largest nonprofit organization and a resource partner of the U.S. Small Business Administration.