7 Best Real Estate WordPress Themes with IDX Integration
Real Estate Bees' editorial team asked a number of industry-leading real estate agents and brokers to share their expertise on the best IDX WordPress themes for real estate websites to help our readers make a more educated purchase decision when researching available solutions.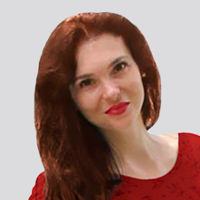 With the help of the experts, we identified the best WordPress real estate themes with IDX integration and evaluated them based on critical factors that are important for realtors. Visiting retailers of the listed products by clicking links within our content may earn us commissions from your purchases, but we never receive any compensation for the inclusion of products and/or services in our consumer guides. Read our editorial guidelines to learn more about our review and rating process.
Simply IDX WordPress by RealtyCandy
With a portfolio of more than 50 clients, Simply IDX WordPress is one of the best real estate WordPress themes.
It offers unlimited customization options as well as IDX support (IDX Addons and IDX Broker integrations).
The theme gives you a premium experience as you build your real estate website by incorporating features from both Beaver Builder and IDX Broker.
Features
IDX Broker Setup
Simply IDX WordPress theme works with IDX Broker, allowing users to access listings and other features provided by IDX Broker.
With Simply IDX WordPress, users have access to listing showcases, property carousels, search tools, and the drag-and-drop feature from the IDX Broker library.
Users also have access to advanced IDX Broker tools provided via the IDXaddons.com website.
These include tools like Speedy IDX Widgets, Text Alerts, Returning Visitor Alerts, Nearby Listings, Data Graphs, Mailchimp Integration, and more!
Beaver Builder Theme
The drag-and-drop IDX website builder plugin adopted by Simply IDX WordPress is Beaver Builder.
The theme also gives premium users access to Beaver Themer PRO.
With Beaver Builder, users can access different drag-and-drop modules, including the Testimonials module, Featured Page modules, Tabs modules, and the premium IDX-Zen Featured Page module.
Gravity Forms PRO
Simply IDX WordPress users can access the PRO version of the drag-and-drop form builder plugin, Gravity Forms.
This plugin features multi-column layouts for creating forms, paginated forms, and mobile responsive forms. The plugin allows the users to apply custom CSS to their forms.
RealtyCandy Hosting
With $39/month, users can also access RealtyCandy web hosting which is guaranteed by WP Engine.
The hosting gives users access to 10GB of storage, an SSL security certificate, and regular plugin updates. It also features daily backups and supports up to 25,000 monthly visitors.
Premium IDX Templates
By using the drag-and-drop builder and the demo templates provided by RealtyCandy, you can get your website up and running within minutes.
These templates are designed to be both user-friendly and mobile-responsive.
Plans and Pricing
Simply IDX's MLS IDX theme for WordPress goes for a one-time payment of $499, plus a monthly payment of $39 for hosting.
An IDX Connect integration fee of $79 and a setup fee of $199 are included in the one-time payment.
Pros and Cons
Pros
The page builder plugin used in this theme, Beaver Builder, is one of the easiest drag-and-drop page builders to use. The plugin has a very user-friendly interface.
The theme has an average of 2 hours of developer time. A WordPress website built on a Simply IDX theme will ideally take 2 hours to develop with no customizations.
Users can set up a subdomain on their website with the hosting provided.
Cons
The monthly hosting fee is quite on the high side, especially for small businesses.
It uses listing data feeds from IDX Broker, which might require some technical expertise to set up.
Integrations
IDX Broker
Beaver Builder
Gravity Forms
WP Engine
Winning Agent Pro by StudioPress
Winning Agent Pro utilizes typography, visual aesthetics, and UX design features to provide real estate websites that are appealing to site visitors.
To help realtors with real estate listing marketing, Winning Agent Pro also offers users IDX-powered websites so they can simultaneously offer their visitors both IDX and independent listings.
The theme developed by Winning Agent is mobile-responsive and offers a lot of customization options.
Features
AgentPress Listings Plugin
The theme comes with the AgentPress Listings plugin for uploading real estate listings.
This plugin utilizes custom post types, custom taxonomies, and widgets in creating a custom listing management system.
Built on Genesis Framework
The theme is developed on Genesis Framework. The framework which is trusted by many theme developers allows for maximum customization options on Winning Agent Pro.
Some of the features offered by Genesis Framework, and by extension Winning Agent Pro, include the Gutenberg block editors, built-in SEO tools, 1-click demo content import, and no-code customization, among others.
Custom Header and Footer Widgets
Winning Agent Pro features a widget area that makes your website customization easier. This feature gives users multiple options for customizing their websites.
Mobile-Responsive Theme
One feature of the Winning Agent Pro theme is its mobile responsiveness. The theme ensures websites look good irrespective of the screen size.
Plans and Pricing
The Winning Agent Pro theme goes for a one-time payment of $79 and it includes the Genesis Framework for free.
It also includes unlimited updates and a full year of unlimited support.
Pros and Cons
Pros
The theme utilizes Gutenberg block editors which allow for easy and faster customization of the website without any coding knowledge.
It is cost-friendly, especially for small real estate businesses.
The AgentPress Listings IDX plugin helps provide options for users who prefer independent listings.
Genesis Framework used as the theme's framework offers built-in SEO options.
Cons
You have to pay separately for the IDX feed service you integrate with.
The website structure of the Winning Agent Pro theme is monotonous and it is easy to decipher websites built using the theme.
Integrations
Genesis Framework
AgentPress Listings
IDX Broker
Agent Focused Pro by StudioPress
Agent Focused Pro is another third-party theme available on StudioPress.
Just like Winning Agent Pro, the Agent Focused Pro theme was developed by Winning Agent and it offers the AgentPress Listings plugin that allows users to easily upload and manage real estate listings.
This theme allows users to easily integrate with different IDX service providers, which makes it one of the best WordPress real estate themes with IDX.
Features
Genesis Framework Support
Just like Winning Agent Pro, the framework used in this theme is the Genesis Framework. The framework allows no-code customization.
It gives users a lot of customization options concerning colors, background images, and content.
Genesis Framework features built-in SEO tools, a 1-click theme setup, and built-in security features.
AgentPress Listings
This tool allows users to easily customize, manage, and upload their listings. Rather than using IDX Broker, users can integrate the plugin to manage individual listings.
The plugin utilizes custom taxonomies and post types to create a listings management system for user websites.
IDX Services
Although Agent Focused Pro integrates with IDX services, it is a partner of IDX Broker and offers discounts on some packages offered by IDX Broker, including a 50% discount on the search bar.
The theme also supports integration with other IDX services and their featured offerings.
Gutenberg Block Editor
The theme features Gutenberg block editor that allows for easy customization of the website.
The Gutenberg block editor contains editable widgets that control the site's homepage and aid integration of the IDX service.
Plans and Pricing
Agent Focused Pro goes for a one-time payment of $79.99. This payment offers users access to the Genesis Framework, unlimited updates as well as unlimited support for one year.
Pros and Cons
Pros
It is a cost-friendly WordPress theme, especially for small businesses.
The theme gives users the freedom to choose between using an IDX service provider or using their independent listings.
It is very easy to set up and use.
WordPress IDX websites built by using Agent Focused Pro are fully mobile responsive as they are optimized for every screen type.
Cons
You have to subscribe separately for the IDX feed service of your choice.
It is too similar to Winning Agent Pro.
As the name implies, it is focused on seller agent listings with less support for rental property listings.
Integrations
IDX Broker
AgentPress Listings
Genesis Framework
IDX Themes offers WordPress IDX website development services for realtors. They provide WordPress themes that integrate with both IDX Broker and Showcase IDX.
These themes include the Broker Child theme, Modern Child theme, and Hero Child theme. The themes are designed to meet specific needs.
For example, the Broker Child Theme is most suited for small real estate brokerages, realtor teams, and single real estate agents.
Features
IDX Broker Omnibar Search Widget
One of the popular features of the IDX Themes is the Omnibar search widget from IDX Broker.
The widget can be placed anywhere within user websites, and it allows website visitors to easily search through MLS listings.
Homepage Map Search Widget
These WordPress real estate themes with MLS IDX integration include the map search widget from IDX Broker. The widget allows users to add an interactive map search tool to their homepage and other pages of their website.
The widget has a feature that utilizes pins to indicate location as well as a search filter feature. It can also be adjusted to serve as either a sidebar or as a full-page display.
Built-In Testimonials
This theme allows users to easily capture customer reviews and testimonials on their WordPress IDX websites through the inbuilt Testimonials feature.
Sidebar IDX Page Wrapper Templates
Another feature offered by IDX Broker is the Sidebar IDX Page Wrapper. This feature allows users to easily create layouts on the right side of their website.
Plans and Pricing
The Broker child theme goes for $49.99, and the feature offerings include the IDX Omnibar search widget, homepage map search widget, in-built testimonials, and the Sidebar IDX page wrapper templates.
The Modern child theme goes for $49.99 with feature offerings such as the IDX Broker Omnibar search widget and Showcase IDX search widget.
In addition, it features advanced community pages that include school data, highlighted listings in the area, and a homepage map search widget from IDX Broker.
The Hero child theme also goes for $49.99 and offers features such as Hero page banner management, IDX Broker Omnibar, iHomefinder, or Showcase IDX Search Widget Compatibility.
Other features of the hero child theme include the homepage map search widget.
Pros and Cons
Pros
The themes are cost-friendly, especially for small businesses and single agents.
There are advanced features on the themes, such as community data in the Modern child theme and home valuation widgets in the Hero child theme.
Cons
The themes have limited customization options.
IDX Themes require coding knowledge for effective usage.
The themes may not be the best WordPress IDX solutions in terms of visual aesthetics.
Integrations
IDX Broker
iHomefinder
Showcase IDX
Diverse Solutions IDX
WPZOOM offers up to 32 WordPress themes, with Presence being one of these themes.
Presence is a multipurpose theme used for a vast range of website types, ranging from music to hotels to education websites, and portfolio websites.
The inclusion of a WordPress IDX integration feature, however, makes it useful for real estate websites.
Features
One-Click Demo Content Importer
This theme features a one-click demo content importer that allows users to choose from the different demo site examples and start building websites with just a single click.
Gutenberg Block Editor
The theme features the Gutenberg block editor that will allow users to easily format their posts and pages.
Unlike the old classic editor where users had to install different plugins for different content elements, this new feature allows users to create and edit content such as tables, paragraphs, images, videos, audio, and lists simply by using blocks.
WordPress Multilingual Plugin
Users can also translate their websites into different languages with the WPML plugin included in the theme.
Plans and Pricing
The theme costs $69 per year, or a one-time payment of $179. The payment enables one-year access to updates and the support desk, and you can use the theme on an unlimited number of websites.
You can also pay $99 for the WPZOOM themes bundle. It gives you access to all the WPZOOM themes, including Presence.
Pros and Cons
Pros
The theme offers easy customization options, especially through the one-click demo content importer.
The theme is not tailor-made for real estate websites, thus offering users a wide range of design options. WPZOOM's Presence theme is known for its versatility, and the theme has sample content for education websites, agency websites, portfolio websites, and real estate websites, among others.
Cons
Users have to pay for the IDX service separately.
Not a real estate specific theme. Hence, there are limited real estate demo theme options.
Integrations
Social media integrations
Events Calendar
Gutenberg Block Editor
WPML plugin
HomePress by Stylemix Themes
HomePress is another WordPress theme that partners with IDX Broker. It was developed by Stylemix Themes for realtors, brokerages, and real estate agencies.
HomePress contains as many as 18 demo sites, and it offers the one-click demo import feature. It also offers special features such as the mortgage calculator and page statistics, among others.
The theme utilizes Elementor page builder. It is translated into seven languages — Spanish, French, Portuguese, Italian, Dutch, German, and Russian.
Features
IDX Integrations
HomePress integrates with two of the most popular real estate IDX services, IDX Broker and iHomefinder, and each IDX plugin is programmed to work with the HomePress customization feature.
Image Map Pro
HomePress works with Image Map Pro which allows users to create, edit, and export map images. Image Map Pro is a powerful and easy-to-use tool for creating and editing SVG maps.
It provides users with access to a variety of SVG image maps, pins, and custom shapes.
Mortgage Calculator
HomePress is one of the few WordPress themes that features a mortgage calculator. The calculator widget is a helpful resource for website visitors who need to calculate mortgage payments.
Page Statistics
The page statistics feature allows users to get insight into the visitors on their websites. It provides information about where they're coming from and what pages they view.
This tool can help realtors provide a better site experience for their visitors by using this information to improve their content, design, or marketing strategy.
Property Pages
Apart from the demo sites, the theme also provides a catalog of demo property pages that users can choose from when building their real estate websites.
uListing Plugin
HomePress also contains the uListing WordPress IDX plugin. The plugin helps users with listing management and sorting.
With uListing, users can design and display listings for rental apartments and homes for sale.
Plans and Pricing
The regular license subscription for the theme goes for $59 with 6 months of support and $76.63 with 12 months of support.
The extended license subscription for the theme goes for $2,000 with 6 months of support and $2,525 with 12 months of support. The extended license supports payment systems on the website.
Pros and Cons
Pros
The different map platform integrations enhance navigation for web visitors.
The website contains many templates giving users extended options for design.
The theme is fully mobile-responsive.
There are a lot of special features not contained in other WordPress themes.
The theme offers advanced search features that let users search for keywords in different ways.
Cons
The fee for the extended license is not cost-friendly, especially for small businesses.
It requires a level of technical expertise to use.
This theme is quite heavy. It takes up a sizable portion of your storage.
Integrations
uListing
Google Maps
OpenStreetMap
Mapbox
Bootstrap 4
IDX Broker
iHomefinder
Image Map Pro
Elementor
EstateEngine by EngineThemes
EstateEngine is one of the best WordPress real estate themes with IDX created by EngineThemes.
The theme is prominent for its listing management features which include the property details page, profile details page, and display photos
EstateEngine also allows users to seamlessly integrate payment systems into their websites.
Features
Featured Listings
The theme possesses an advanced search bar that can improve the search experience of visitors on user websites.
The theme also allows users to choose grid view or list view for property listings.
Listing Management
From house images to property details and profile details, EstateEngine offers listing management features to enhance the user experience for site visitors.
The theme provides information about the area of the property, the number of rooms, and other features of the property.
Payment Gateways
This theme offers integration with Stripe, PayPal, and 2Checkout which allows financial transactions to take place on user websites.
Plans and Pricing
EstateEngine BASIC goes for a one-time payment of $89. It offers usability on an unlimited number of websites, documentation, 12 months of updates, and 12 months of official support.
EstateEngine Plus goes for a one-time payment of $159. It includes all the offerings of EstateEngine BASIC, plus 3 EstateEngine extensions.
The Premium goes for a one-time payment of $189. Premium users can access all the EstateEngine extensions.
Pros and Cons
Pros
Multiple payment gateways are integrated with the theme.
The theme's use of content blocks enhances customizability for users.
The icon set of the theme improves visual aesthetics for users.
Website visitors can search by using advanced search features included in the theme.
Cons
It is not a very easy theme to set up.
Customization features are quite limited.
Integrations
Google Maps
Visual Composer plugin
Stripe
2Checkout
PayPal
Yoast WordPress SEO
__
About the Author:
Kristina Morales is both a licensed mortgage loan originator and real estate agent in the State of Ohio. Inspired by her years of working with buyers and sellers and seeing a need for more consumer education, Kristina created loanfully.com, an online educational resource for borrowers and industry professionals. In addition to real estate sales and mortgage lending, Kristina had an extensive corporate career in banking, treasury, and corporate finance. She ended her corporate career as an Assistant Treasurer at a publicly traded oil & gas company in Houston, TX. Kristina obtained her MBA from the Weatherhead School of Management at Case Western Reserve University and her B.A in Business Management from Ursuline College.