10 Best Real Estate Lead Generator Services Compared
Real Estate Bees' editorial team asked a number of industry-leading real estate professionals to share their expertise on the best real estate lead generator software services to help our readers make a more educated purchase decision when researching available solutions.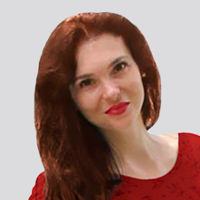 With the help of the experts, we identified the best real estate lead generation providers and evaluated them based on critical factors that are important for for real estate professionals. Visiting retailers of the listed products by clicking links within our content may earn us commissions from your purchases, but we never receive any compensation for the inclusion of products and/or services in our consumer guides. Read our editorial guidelines to learn more about our review and rating process.
Table of Contents
Best Lead Generators for Real Estate Agents
Best Lead Generators for Real Estate Investors
Best Lead Generators for Real Estate Agents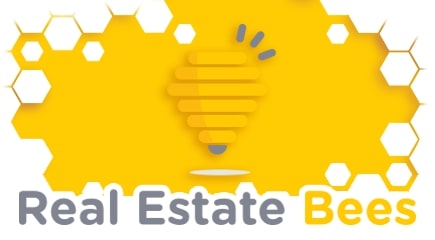 CREATE FREE ACCOUNT
Real Estate Bees (REB) is a popular web platform designed for various types of real estate experts serious about growing their business.
It's dedicated to helping industry pros by providing them with cutting-edge real estate technology tools, informational resources, and innovative game-changing marketing strategies.
Real estate lead generation is one flagship product that Real Estate Bees offers agents, investors, and other professionals.
It's a one-of-a-kind program generating not only paid but also free highly converting real estate leads for realtors in their preferred locations.
With just a free Real Estate Bees account, you will be able to receive free leads in addition to using the cutting-edge real estate Lead Marketplace.
The marketplace provides you with a further opportunity to buy high-intent, geo-targeted leads.
The types of leads offered by Real Estate Bees to real estate companies are:
motivated seller leads for investor-friendly real estate agents, investors, or wholesalers
recruiting leads for brokerage companies and real estate agent teams.
Features
Real Estate Pro Directory
By creating an account at Real Estate Bees, you will be able to use the industry's largest online Real Estate Business Directory generating leads for its members, including 100% free leads!
At Real Estate Bees, you get a free business profile. Unlike other generic business directory platforms, REB profiles are specific to the real estate industry.
This allows you to present your services and expertise in the most thorough way to the geo-targeted audience using the directory to find and hire local real estate service providers.
Property Marketplace Widget
Available exclusively to REB members, Property Marketplace Widget is a free and effective tool that generates leads for REB users.
The widget works as an easily embeddable add-on that adds an off-market property marketplace to real estate websites.
It allows agents and investors to turn website visitors into residential and commercial real estate leads by having them view available properties right on your website and inquiring about them.
Lead Marketplace
An extensive inventory of high quality inbound real estate leads is available to all registered users of Real Estate Bees via Lead Marketplace.
Lead Marketplace is the most advanced and thought-through lead generation tool in the real estate sector.
Through the single and easy-to-use dashboard, real estate agents, brokerages, teams, investors, and other pros can buy qualified geo-targeted leads in real time.
The leads are highly converting and generated through inbound channels.
Plans and Pricing
Free Leads
Not only paid but also free leads are available to real estate professionals registered at Real Estate Bees. To get free leads, one must be an active Real Estate Bees user.
Being active means:
filling one's company profile with maximum of information
getting clients submit testimonials
sharing expertise with the Real Estate Bees audience by creating informative content on the topic of one's professional expertise
participating in recurring surveys, and similar activities
Paid Leads
There are various options to pay for leads:
paid upfront (Pay-Per-Lead, custom campaigns, or monthly fixed subscription)
no upfront payment (pay at closing referrals)
shared expense (with partners such as lenders, investors, or other real estate vendors)
The rates aren't presented online publicly: the prices depend on factors like competition in a specific location, provider, and others.
Pros and Cons
Pros
Option to receive leads for free
Precise geo targeting
Granular lead filtering
Choose from different payment models
World-class dedicated support
Access to resources for real estate professionals to enhance online presence and have themselves recognized as go-to experts
Cons
Frequent change of the evolving interface because of the platform being relatively new
For the time being, limited integration options with other software
Integrations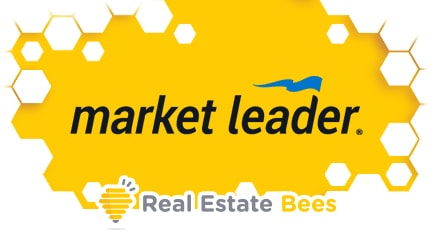 SIGN UP NOW
Market Leader is an innovative real estate lead generation tool that automates marketing and offers robust, high-quality features.
It offers leads from multiple sources for buyers and sellers and a quick and simple setup process to help agents, teams, and brokerages generate and nurture new leads.
This tool guarantees a certain number of exclusive leads each month, so an agent will never be competing with another agent for the same lead.
Features
HouseValues
HouseValues.com is a home valuation tool that allows potential sellers to request a free personalized home valuation by filling out their information, including property details and listing time frame.
This information is used to generate an estimated home value and then passed straight to realtors for easy follow-up.
Leads Direct
This is a pay-per-click advertising campaign aimed at people interested in home listings.
The ad campaigns will drive visitors searching for home listings on Google, Bing, and other search engines in a particular zip code, directly to a realtor's IDX website.
It ensures that realtors have a steady stream of leads and insights every month.
Marketing Automation
Market Leader offers a better client experience by tailoring targeted multichannel campaigns to the specific needs of each client with enhanced marketing automation.
Real estate agents can promote listings to prospects based on search and view reports.
They'll also get a customized property marketing package for each brand new listing that they can promote on social media or via print.
To learn more about all features of this service, read our Market Leader review.
Plans and Pricing
Market Leader's pricing depends on how many leads a realtor purchases. Market Leader offers a set price per lead and provides other services at an additional cost, including CRM.
The company's website does not offer pricing information. Users must contact a sales representative to get prices.
Pros and Cons
Pros
Exclusive leads. Market Leader offers exclusive, guaranteed leads for real estate professionals every month.
Automated lead generation. Market Leader offers a process for lead generation and conversion.
Cons
No transparency in pricing. There is a lack of transparency in pricing. Realtors have to call a sales rep to know the cost of products and features.
Long-term contract. Market Leader requires realtors to sign a minimum contract length of six months to a year to use the platform.
Poor lead quality. Users have complained about having to deal with low-quality leads and pushy sales reps.
Integrations
Zillow
Trulia
Realtor.com
Dotloop
BombBomb
SIGN UP AND GET $150 SETUP FEE WAIVED
REDX is a real estate software company that provides high-quality homeowner lead data to realtors. Its software allows agents to interact with, sort, and generate leads by using that data.
REDX offers multiple types of leads for FSBO (for sale by owner), FRBO (for rent by owner), preforeclosure, and expired listings.
Features
Power Dialer
This feature allows realtors to dial three numbers at once, which enables them to initiate conversations faster.
It enables them to connect with twice as many homeowners, so the hours they spend prospecting are more productive.
This feature provides a live connection to homeowners and leaves realtor voicemail when they don't pick up.
Vortex
This tool allows real estate agents to access and manage all their leads and data from one location.
It enables realtors to spend more time prospecting by reducing the amount of time they spend navigating clunky folders and unwieldy spreadsheets by using an intuitive technology that organizes and tracks their work.
Ad Builder
This feature allows realtors to create social media ads in a few simple steps.
They connect their social accounts, choose the leads they want to target, and upload their ad content, letting the software do the rest.
It uses dynamic custom audiences to automatically update a realtor's ad lists with new leads.
Plans and Pricing
REDX does not offer tiered plans for all its products. Realtors can create their ideal plan by combining multiple lead sources and tools with separate monthly costs.
Expired Leads basic plan costs $59.99 per month, and Expired Plus costs $120 per month.
Expired Plus plan offers email addresses, homeowner financial insights, and market trend data besides the normal expired leads information.
GeoLeads start at $59.99 per month, For Sale By Owner Leads (FSBOs) start at $39.99 per month, For Rent By Owner Leads (FRBOs) start at $59.99 per month, and Pre-foreclosure Leads start at $39.99 per month.
Pros and Cons
Pros
Integrated dialer. REDX provides real estate agents with integrated dialers and phone scripts to increase lead generation efficiency and maximize connections.
Flexible pricing. The company offers flexible pricing, with à la carte pricing that allows realtors to choose exactly what services they need.
Cons
No integration. REDX does not integrate with other lead sources and third-party software.
No performance analytics. REDX does not offer any performance analytics or dashboards for monitoring progress, making it difficult for realtors to track their projects.
Integrations
There is no third-party software integration offered by REDX.
SIGN UP NOW
Real Geeks offers comprehensive lead generation services for real estate companies.
The platform is designed to help real estate agents and brokers generate leads, nurture relationships, and close deals.
It offers a variety of features, including pay-per-lead lead generation for realtors, automated lead nurturing, customizable landing pages, integrated CRM, and email marketing tools.
Features
Real Leads
This is a highly effective marketing tool for generating home buyer/seller leads.
It integrates with Google's pay-per-click tools to automate advertising for real estate agents and help them target the right customers at the right time.
Leads are transferred to the CRM for nurturing.
Lead AutoResponders
Real Geeks provides a text message real estate marketing tool — an SMS autoresponder that sends automated text messages to potential leads in response to inquiries made.
This ensures an instant response time customized to the source of the lead and increased lead engagement.
Facebook Marketing Tool
The Facebook Ads tool for real estate investors and agents streamlines the process of creating, managing, and reporting on Facebook Ads.
It integrates directly with the Facebook advertising platform and Real Geeks landing pages, automatically adding tracking pixels to ads.
It also provides robust reporting that enables clients to gauge which ads are performing most effectively, as well as track CPC, likes, shares, and other conversion metrics.
Home Valuation Tool
This feature helps users see the value of their homes by providing estimated home values.
When users submit their addresses to learn their home's value, they create a lead for the realtor.
If the user abandons the process before completing sign-up, the address is still captured as an address-only lead.
It is integrated into a website, featured on pages such as market reports and property detail pages.
Plans and Pricing
Real Geeks costs $299 per month, with a one-time setup fee of $250. The plan allows up to two users, plus $25 per month for each additional user.
It includes an IDX website and CRM built for real estate agents, along with landing pages, SMS text marketing automation, mobile application, email drip campaigns, and property valuation tools.
Pros and Cons
Pros
Social media marketing. Real Geeks offers realtors the ability to capture leads from social media platforms like Facebook.
Highly customizable. It is highly customizable and allows realtors to create labels and organize contacts and other items according to status or urgency.
Cons
No live chat support. Real Geeks does not offer live chat support. All of their customer service inquiries are handled through email or phone.
Outdated user interface. Because Real Geeks' user interface is outdated, users may find it harder to use than its competitors.
Integrations
API Nation
kvCORE
Google Sheets
Mailchimp
KW Command
Constant Contact
BoomTown
Dubb
Thanks.io
Dotloop
BoldLeads was recently acquired by Propertybase. The BoldLeads platform helps realtors amplify their lead generation efforts.
It takes a proactive approach to lead generation, creating well-curated ad campaigns that target clients interested in buying or selling real estate, and directs them to local realtors.
Features
Automated Follow-Up
With BoldLeads, realtors can automate the process of following up with leads.
It uses text messaging to automatically engage interested parties who have inquired about a property, thus increasing engagement and reducing workload.
Ad Management
BoldLeads has a team of experienced marketing professionals ready to help realtors run and maintain their ad campaigns. They provide agents with advertising campaigns tailored to their zip codes.
Branded Landing Pages
BoldLeads provides real estate agents with branded lead capture pages. These landing pages work to capture leads and showcase a real estate agent's services.
They typically include contact forms, property listings, and other information about the agent.
BoldLeads offers more than 40 pre-made landing page templates, so real estate agents can design their site exactly as they want.
Text Concierge
Text concierge is an innovative lead nurturing tool that automatically reviews and connects leads to real estate agents, giving them a clear view of each lead's status from the get-go and allowing for better conversion rates.
Plans and Pricing
BoldLeads offers three pricing plans: BoldLeads Lite, BoldLeads Professional, and BoldLeads Advanced.
BoldLeads Lite is a convenient fit for first-time real estate agents looking for a basic lead generation tool.
It provides exclusive leads, professional ad management, and follow-up automation.
BoldLeads Professional is designed for expanding real estate businesses. It offers all the Lite features, plus additional tools like the text concierge, which automates text responses.
BoldLeads Advanced is suitable for real estate teams and brokerages that are ready to increase their business.
It includes all the features of BoldLeads Lite and Professional and adds an IDX MLS integration solution and market reports.
The company's website does not list prices for these plans, so realtors will need to contact the sales team to learn how much each option costs.
Pros and Cons
Pros
Easy to customize. Realtors can easily customize follow-up funnels as well as every aspect of their marketing campaign, including their ad budget and reach on Facebook.
Exclusive leads. BoldLeads offers exclusive leads from real estate agents, so that other agents or brokers in the same area do not have access to them.
Cons
Contract length. BoldLeads requires customers to sign a contract lasting 6 to 12 months. Early contract termination or cancellation, within the first six months comes with a fee of $500.
Market reports. Market reports are available on the Advanced plan, but they are not included in the Lite or Professional plans.
Poor quality leads. They have a poor rating on G2 as many users complained about receiving dead-end leads.
Integrations
Zapier
Propertybase
Top Producer
Insightly
HubSpot
BombBomb
Contactually
LeadGen
Rezi Leads is a powerful AI-based CRM system designed to help real estate teams and brokers maximize their lead generation efforts.
Rezi Leads is one of the best real estate lead sources, automating the client acquisition process from lead generation to appointment scheduling.
The software helps you nurture leads into customers by creating SMS and emails based on where your leads are in the buyer's journey.
Rezi Leads also offers exclusive leads at affordable prices through their managed lead generation services for real estate companies. By buying leads, you can avoid going through the entire real estate listing marketing plan or finding sellers yourself.
Features
Operating System
Rezi Leads offers a comprehensive business operating system to help you generate leads, schedule appointments, and manage their data.
Its AI also helps you generate content (emails and SMSes), automate workflow processes, and easily convert leads.
AI-Based CRM
Rezi Leads' AI-based CRM system provides real estate teams and brokerages with a powerful tool to manage their lead-generation efforts.
This CRM is easy to use and automated, and it doesn't include a collection of unnecessary features. Instead, it focuses on the tools needed to convert potential leads into clients.
Situational Coaching
Rezi Leads offers real estate agents a situational coaching program and advice on next steps.
This can be helpful when nurturing leads, or when they need help converting leads into actual clients.
Plans and Pricing
Rezi Leads offers two pricing plans: the Lite plan and the Pro plan.
The Lite plan costs $297 per month, plus a $300 minimum ad budget. It also requires a one-time onboarding fee of $297.
The plan offers basic features for real estate agents to generate both buyer and seller leads.
The Pro plan costs $597 per month, plus a $300 minimum ad budget, in addition to a $597 onboarding fee.
This plan provides realtors with basic features, situational coaching, and customized templates, as well as priority access to updated features.
Pros and Cons
Pros
Easy sign-up process. The sign-up process is very simple. Realtors need to simply provide their personal information such as full name, email address, and phone number, and they can start receiving leads.
Exclusive leads. Rezi Leads offers exclusive leads to realtors, which means that the leads they offer are not available to other agents or brokers in the same area.
Cons
Mobile app. Rezi Leads does not offer a mobile app, reducing the ability to access leads on the go.
Poor customer support. Support takes a long time to respond.
Integrations
Zapier
Mailchimp
Salesforce
Smartzip is a real estate marketing tool that combines predictive algorithms, data analytics, and automated marketing.
All these features help realtors generate high-quality listing leads and communicate effectively with potential leads.
The system's algorithms work to identify homeowners in a certain area who are most likely to sell their property, and therefore will need a realtor.
Features
Smart Targeting
Smartzip uses generated smart data to create automated marketing campaigns across multiple platforms such as direct mail and email marketing.
Users can also create customizable, branded landing pages and launch marketing ads on social media platforms and search engines.
Reach150
Through this feature, realtors can request reviews from current clients after a purchase or after a successful home closing.
Smart Data
Smartzip uses property, demographic, behavioral, and event data to provide accurate real-time feeds on the most relevant available buyer leads for real estate agents.
This data will help agents build lead nurturing campaigns and enhance marketing strategies.
Plans and Pricing
The Smartzip price varies depending on the number of products a real estate agent purchases and the size of the market.
Agents are also asked to sign a 12-month contract. Smartzip does not disclose pricing on its website. Interested users have to request a quote.
Pros and Cons
Pros
Branded landing pages. Smartzip gives real estate agents the ability to create a landing page that reflects their brand.
Check-In App. Smartzip's Check-In App offers users daily follow-up plans and recommends actions according to insights on each lead.
Smart CRM. Smartzip's CRM platform identifies "high likelihood sellers" and automatically populates their contact information into the system.
Cons
Contract length. Smartzip requires that you sign a 12-month contract, with no transparency about monthly fees.
No exclusive listings. Smartzip does not offer exclusive listings, meaning the listings offered by Smartzip are available to all realtors within a zip code.
Integrations
Blackbaud
Follow Up Boss
Agent Legend
Contactually
LionDesk
WyldLynx
Zillow Premier Agent is an intuitive real estate platform that pairs real estate agents with qualified buyers and sellers who visit the Zillow website.
Any interested queries from potential buyers are routed to the Premier Agent's CRM from where realtors can follow up with leads.
The platform also offers realtor branding and advertising solutions to capture share of voice in your zip code.
Features
Automated Advertising
Zillow offers an automated advertising program for real estate agents. Zillow will automatically advertise realtors when they buy a sizable enough share of voice in a certain zip code.
This might be in the form of a picture and their contact information on a listing. Alternatively, they could be highlighted on the Agent Finder page for their zip code.
My Agent
My Agent is a feature that allows real estate agents to appear as the only buyer's agent on the Zillow and Trulia listings their potential clients view (for up to 30 days).
When you create a My Agent relationship with a prospective buyer, any listing they view will always include your contact information if they need to contact an agent again.
ROI Report
This feature is designed to help real estate agents keep track of their marketing investments.
It can calculate commissions, ROI from Zillow Premier Agent subscriptions, and net profits from their listings.
It can even tell realtors which zip codes in their Premier Agent markets are their most successful performers.
Zillow Flex
Being a member of Zillow Premier Agent opens access to Zillow Flex, a pay at closing realtor referral program. By using leads provided by this program, you don't have to prepay them. Instead, Zillow charges you 35% of your commission at closing. If you couldn't convert a lead, you pay nothing.
Plans and Pricing
Pricing for Zillow Premier Agent varies by zip code. Each unique area has its own pricing plan based on the number of home shoppers active in that area.
This means that metro areas with high traffic are typically more expensive than rural areas.
However, if an area were to see a sudden surge in interest, the cost of a Zillow Premier Agent would shoot up to reflect that.
The cost may also depend on how many active Premier Agents are available in that same area at a given time.
Zillow, unfortunately, does not share details of its pricing estimates due to its unique pricing system.
Pros and Cons
Pros
Huge reach. Zillow offers realtors and their clients a huge reach with its network of over 194 million monthly visitors, 41% of whom are either looking to buy or sell.
Warm leads. It offers warm leads, meaning that potential leads are already interested in what the agent has to offer.
Cons
Complex pricing model. Realtors are often unable to budget properly for the platform since the cost per lead can get very high depending on zip code and competition.
Leads are not exclusive. Buyer leads are not exclusive and seller leads are only exclusive for 30 days from the listing date. After that, they can be shared with other realtors.
Integrations
Dotloop
Sisu
Top Producer
Verse
Agent Leads
Follow Up Boss
Chime
Cloze
Propertybase
LeadGen
Best Lead Generators for Real Estate Investors
START FREE TRIAL
PropStream is a comprehensive provider of sophisticated residential real estate analytics and commercial real estate lead generation services.
PropStream's robust data set includes detailed information on over 140 million homes in the United States, including local demographics, school ratings, crime statistics, and other data.
It's one of the most popular tools among real estate wholesalers and investors to find various types of motivated sellers.
Features
Property Search
This is an intuitive search feature allowing realtors to search nationwide property listings by address, assessor parcel number (APN), or through a map-based geo search.
List Automator
The List Automator feature is a proprietary software tool that allows real estate agents to set criteria for their list of prospects and automatically update the list as new information becomes available.
The tool automatically adds new leads, while removing any that no longer match search criteria — ensuring the list remains accurate and up-to-date.
Skip Tracing
PropStream offers a built-in skip tracing service for real estate investors that gives realtors a free scrub of the DNC list and provides them with a homeowner's phone number and email.
The real estate skip tracing tool also provides an accurate owner mailing address with an in-built postcard feature that helps ensure that users are connected directly with potential leads.
Plans and Pricing
PropStream costs $99 a month, with a seven-day free trial. Claim your PropStream free trial here. They also offer add-on packages, including the List Automator® at $27 per month.
PropStream users can add more team members for $20 per month.
Pros and Cons
Pros
Excellent customer service. They provide support 24/7 via live chat and email.
Easy to use. PropStream is easy to use with an intuitive user interface that realtors can easily navigate on desktop or mobile devices.
Distressed property leads. Realtors and investors can view homes in both pre-foreclosure and foreclosure stages. It provides analysis of local foreclosures, including information about the default amount, type of default, and the last update.
Skip tracing and DNC scrubbing
Cons
Integrations
PropStream does not offer integration with any third-party software.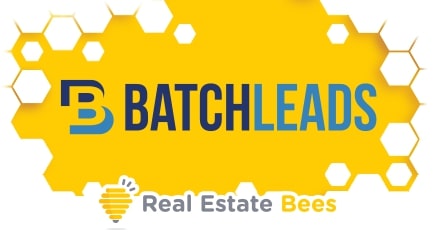 START FREE TRIAL
BatchLeads is one of the best real estate lead generation services for investors.
It streamlines the process of identifying prospective buyers and motivated sellers, marketing to them, and closing deals.
The tool includes a full suite of services for motivated seller lead generation, lead management, marketing, and analytics.
BatchLeads is one of four solutions offered by BatchService, including BatchDialer, BatchSkipTracing, and BatchData.
Features
My Lists Tool
This is a tool to manage, store, and update real estate leads and records in one place.
Real estate agents, mortgage lenders, and investors can use filters across all records or list stacking to identify common characteristics that highlight potential opportunities.
They can create and launch targeted campaigns, as well as set up regular touchpoints with clients and investors.
Lead Scoring
BatchLeads allows users to assign scores to leads, enabling them to prioritize marketing and sales efforts.
Specific characteristics of properties and homeowners can be scored, such as build year, property type, home equity, mortgage rate, and marital status.
Property and Homeowner Insights
BatchLeads provides detailed property information, including data from various real estate multiple listing services, homeowner demographics, and financials.
Users can create tailored lead lists by using the extensive database to enhance their marketing and sales efforts.
We have a full BatchLeads review that will inform you on these and other features of the tool in more detail.
Plans and Pricing
BatchLeads offers four pricing plans: Personal Basic, Personal Plus, Team Basic, and Team Plus.
The Personal Basic plan starts at $79 per month and supports up to three users in one workspace.
In addition to the default features, the Personal Basic plan offers extra services:
The Personal Plus plan starts at $239 per month and supports up to four users. It features:
a single workspace
25,000 contacts
500,000 addresses
lead scoring, and
smart search capabilities.
Other features include tools to find motivated sellers and buyers quicker: in-app calling, SMS campaigns and postcards for non-US addresses at a rate of $0.12 each.
The Team Basic plan costs $599 per month and includes 5 workspaces, each supporting up to 10 users.
The plan supports all the services included in the previous plans, as well as some additional ones:
75,000 leads
1.5 million storage addresses (shared storage)
centralized billing
team management
business reporting
a dedicated customer success manager, and
personal onboarding for teams.
In-app purchases are also available at lower rates: $0.10 per skip trace; $0.74 per letter; $0.50 per postcard.
The Team Plus plan costs $899 per month. It includes all the features of the Team Basic package, plus:
10 workspaces, each supporting up to 10 users (200 users max.)
150,000 leads
3 million storage addresses (shared)
BatchData API integration
10 skip traces per month for $0.10 each
10 letters per month for $0.72 each, and
10 postcards per month for $0.49 each.
Pros and Cons
Pros
Multiple integrations. BatchLeads can be integrated with more than 4,000 third-party apps through Zapier.
Accurate lead information. BatchLeads gives users access to detailed information on properties and owners from a database containing 99.8% of U.S. property owners.
Mobile app. BatchLeads offers mobile apps for Android and iOS devices, allowing realtors to access their accounts at any time.
Cons
Lack of CRM. BatchLeads lacks a CRM for realtors, real estate wholesalers or investors. As a result, users have a more difficult time managing leads, scheduling calls and meetings, following up on leads, and creating reports.
Integrations
BatchDialer
BatchData
Zapier
Podio
HubSpot
Salesforce
Follow Up Boss
LionDesk
Zoho CRM
Brivity
Real Geeks
Slack
Gmail
What Is the Best Real Estate Lead Generation Company?
The number of real estate lead sources available to realtors, as well as the ability to customize and be proactive with lead generation, are important considerations when purchasing a real estate lead generation tool.
And this is why among all of the top real estate lead generation companies, we suggest to consider REDX first.
It offers a variety of real estate lead sources and lead follow-up tools. It is also one of the most affordable real estate lead generation software solutions in the market.
REDX also offers pre-formatted marketing templates that you can use to create your own unique marketing materials, such as emails, letters, postcards, etc.
Are There Free Real Estate Lead Generators?
Yes, there are a few free real estate lead generation software apps on the market.
Real Estate Bees even offers a free real estate lead generation service. But free lead generation typically appeals to small real estate businesses with no immediate plans for growth.
However, if you want to grow your business and scale up your operations, then you will need to upgrade to a paid solution.
The reason behind this is that paid solutions typically offer more features and benefits that can help you grow your business further.
__
About the Author:
Oleg Donets is a serial entrepreneur, technology and digital marketing strategist with a solid track record. Since 2013, he has been successfully helping numerous startups and established companies from a wide range of industries to launch, grow and scale their businesses by utilizing his innovative technology solutions and progressive marketing strategies. Oleg is a founder of Real Estate Bees, a cutting-edge technology & marketing platform for the real estate industry. Oleg is also a proud business mentor at SCORE, the nation's largest nonprofit organization and a resource partner of the U.S. Small Business Administration.