8 Best Lead Generators for Real Estate Agents Compared
Real Estate Bees' editorial team asked a number of industry-leading real estate agents and brokers to share their expertise on the best lead generation source companies to help our readers make a more educated purchase decision when choosing a service provider for their needs.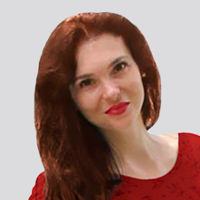 With the help of the experts, we identified the best lead generation providers for real estate agents and evaluated their features and pricing information. Visiting retailers of the listed products by clicking links within our content may earn us commissions from your purchases, but we never receive any compensation for the inclusion of products and/or services in our consumer guides. Read our editorial guidelines to learn more about our review and rating process.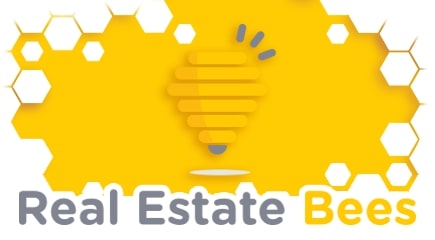 CREATE FREE ACCOUNT
Real Estate Bees (REB) is a go-to online resource for proactive real estate professionals who are committed to growing their business.
REB platform is dedicated to empowering industry pros with cutting-edge technology, invaluable insider knowledge, and innovative game-changing marketing strategies.
One of the company's flagship products is lead generation for real estate companies.
Real Estate Bees offers a one-of-a-kind program that helps generate FREE and PAID qualified real estate leads for realtors in their target market!
In other words, as a free member of the platform, you will have an opportunity to generate free leads as well as get access to industry's most advanced real estate Lead Marketplace where you'll be able to purchase high-intent, geo-targeted leads.
Real Estate Bees offers the following lead types for real estate companies:
motivated seller leads for investor-friendly real estate agents, wholesalers, and investors
recruiting leads for real estate teams and brokerage.
Features
Pro Directory
As a member of the REB platform, you get to leverage the industry's largest online Real Estate Business Directory to generate 100% free leads!
The platform allows you to create a comprehensive business profile and have an opportunity to get in front of a high-intent, geo-targeted audience that utilizes our Pro Directory to find reputable real estate professionals for hire.
Property Marketplace Widget
Another powerful, yet completely free, lead generation tool accessible exclusively to members of the REB platform is its renowned Property Marketplace Widget.
This cutting-edge piece of technology is designed to help residential and commercial realtors close more transactions by easily placing lead generating off-market real estate marketplace on their websites via embeddable widget!
Lead Marketplace
Every member of REB platform automatically gets access to a massive inventory of qualified inbound leads through the most advanced real estate Lead Marketplace in the industry.
The marketplace lets residential and commercial solo realtors, teams, and brokerages purchase inbound geo-targeted real estate leads in real time from a single, easy-to-use dashboard.
Plans and Pricing
Real Estate Bees offers free and paid leads to real estate agents and brokers. Free leads can be earned by being active on the platform.
The activities include things like fully filling out a business profile, encouraging clients to leave honest reviews on the platform, contributing informative content to a blog, responding to periodical surveys, etc.
For paid leads, there are different payment models:
paid upfront (Pay-Per-Lead, monthly fixed subscription, custom campaigns)
no upfront cost (pay at closing referrals)
shared expense (with partners such as lenders, investors, or other real estate vendors)
The rates aren't disclosed on the website because Real Estate Bees leads are priced based on different parameters such as location, competition, provider, etc.
Pros and Cons
Pros
Ability to get free leads
Precise geo-targeting capabilities
Granular filtering ability
Multiple payment models available
World-class dedicated support
Access to resources helping agents to expand their online presence and establish themselves as go-to industry experts
Cons
The platform is relatively new so its interface changes often as it evolves
At this stage the platform has limited integration with other online tools
Integrations
SIGN UP NOW
Zurple is one of the top real estate lead generation companies. The company was founded in 2009.
By 2015, it was acquired by Perseus Group and became part of the Constellation software.
Zurple is an end-to-end tool that generates leads for real estate agents and helps convert them into customers.
It offers a plethora of features to help customers capture leads and analyze lead behaviors through a thorough profiling of leads.
Features
Personalized Emails
Zurple offers a personalized email feature that sends automated emails to leads on behalf of agents.
These emails will contain information about specific properties, market data, and other relevant insights based on the lead's online behavior.
Home Search Websites
Zurple helps agents generate leads through its real estate IDX MLS websites.
Zurple purchases domain names for its users and sets up websites, ensuring that the domain names are specific to a particular subarea.
After setting up a website, Zurple optimizes it to ensure it only ranks for relevant keywords, hence funneling leads for the user.
Lead Behavior Tracker
The platform allows users to track the online behavior of their leads by providing a complete online profile of each lead, including their location, preferred properties, and price range.
By tracking lead behavior, Zurple's algorithm can help users streamline their focus to actual buyers.
Plans and Pricing
If you are interested in Zurple's pricing and plans, contact their sales department.
However, a check for Zurple's pricing plans through third-party online sources indicated a setup fee of $799, with a subscription plan of $309 per month ($299 per month and $10 for each MLS).
To get access to above 5,000 leads, users pay an additional $150 per month.
Pros and Cons
Pros
Zurple helps users with automated and personalized follow-ups.
The software utilizes behavioral marketing that helps agents analyze lead behavior and easily identify ready buyers.
It helps agents streamline their lead generation efforts with websites that target specific locations.
Cons
The setup fee of $799 is on the high side, especially for small businesses.
The software generates only buyer leads, hence its use is limited in the real estate industry.
It comes with no realtor CRM or task management tools.
The websites that use Zurple have limited customization options.
Integrations
Realtor.com
Facebook
Zillow
DotLoop
CoreLogic
GET 20% OFF WITH OUR PROMO CODE
Use REALESTATEBEES promo code during the checkout and get 20% off for life!
Catalyze AI is an artificial intelligence-powered lead generation platform for the real estate and financial industry.
The software, which was created in 2021, utilizes predictive analytics combined with big data to predict customer behavior.
Catalyze AI helps real estate agents with exclusive motivated seller leads by using over 400 million data points.
Features
Custom Dashboard
The platform provides users with a custom dashboard that contains an overview of the monthly leads captured by the software. The summary includes the location of the properties, their estimated market value, and other details.
Lead Outreach
The software also features tools that allow users to reach out to leads through calls and SMS. Also, the platform allows users to take notes on lead engagements.
CRM Export
By using the software, users can organize their leads and export them to their CRM of choice.
Predictive Analytics
By using a combination of past behavioral data and current data, the platform can predict a lead's propensity to take a specific action.
Plans and Pricing
Pricing for the software is either $360 or $450 per month. Both plans offer 30 property leads, exclusive inheritance listing leads, and exclusive leads every month.
The difference between the plans is that the cheaper plan only includes properties under $1 million unlike the more expensive plan.
Pros and Cons
Pros
Catalyze AI offers 40% predictive precision for real estate sales leads, which connotes that leads have a 40% likelihood of selling, on average.
Unlike other typical lead generation platforms, Catalyze AI comes with no additional setup fees.
Catalyze AI generates up-to-date leads. The platform works with historical data, event-driven data, and real-time data to ensure property leads information is accurate and precise.
The platform generates exclusive leads for customers.
Cons
It is quite expensive, especially for small businesses.
Catalyze AI is very limited in its reporting features.
Integrations
No known integrations.
SIGN UP AND GET $150 SETUP FEE WAIVED
REDX is arguably the best online lead generation software for realtors. It exists primarily to help real estate agents in finding motivated sellers.
The company, which was created in 2003, started as a way of providing agents with expired listing leads.
Since then, it has grown to become one of the best lead generators for realtors as the software now features diverse and high-quality homeowner lead data.
REDX offers different types of leads, including expired listings, for sale by owner (FSBO), for rent by owner, pre-foreclosure, and GeoLeads.
Apart from being a real estate lead generator, the software also features a lead management platform.
Features
Vortex
REDX features Vortex which is a CRM tool. The tool allows agents to organize leads, track leads, and manage their daily activities.
Vortex features a power dialer and built-in scripts for handling objections, reminders, and notepads.
Power Dialer
REDX features a power dialer that gives users access to 1,500 minutes of talk time per month with the Preview Line Dialer.
The Single-Line Power Dialer offers unlimited minutes of talk time, while the Multi-Line Power Dialer gives access to three call lines.
Ad Builder
REDX's Ad Builder uses custom audiences to automatically update your ad lists with the latest leads.
With the add-on, you can run social media ads that let your leads see your face before they get a call from you. The add-on costs $49.99 per month.
Plans and Pricing
REDX pricing differs based on the type of leads.
Expired listings start at $59.99/month, GeoLeads start at $59.99/month, FSBO leads start at $39.99/month, FRBO leads start at $59.99/month, and Pre-Foreclosure leads start at $39.99/month.
The Power Dialer costs $59.99 per month for the Preview Line Dialer, $99 per month for the Single-Line Power Dialer, and $149.99 for the Multi-Line Power Dialer.
Pros and Cons
Pros
REDX's leads are scrubbed against the Do-Not-Call list to ensure you are not violating any laws by reaching out.
The leads provided by REDX are very affordable.
REDX provides call scripts for each lead type and lead source.
Cons
The leads are non-exclusive which means the same leads are available to other agents.
REDX lacks integrations with third-party applications and software.
Integrations
No integrations are available.
Offrs is a real estate lead generation service created in 2015. Since its creation, the platform has been widely accepted, with more than 250,000 users establishing itself as one of the top real estate lead generation companies.
In 2019, Offrs became a member of the Constellation software family with other members, including Zurple, Top Producer, Market Leader, and Smartzip.
The software utilizes predictive analytics to generate different types of leads, including motivated seller leads, FSBO leads, and expired listing leads.
Features
Real Estate Leads
The Offrs platform generates different types of leads for users. This software helps to identify seller leads, buyer leads, for-sale-by-owner leads, and expired listings individually or by entire zip codes.
Smart Data
The software utilizes over 250 data points for predictive lead scoring. The smart data feature includes homeowner contact data, property data, listings data, and automated valuation model data.
This feature helps users identify likely homebuyers and sellers, and reach out to them before anyone else.
You can also search by zip code and access homeowner contact information from anywhere.
Smart Apps
Offrs features a lead management portal that allows users to manage leads generated on the platform.
Offrs Smart Apps automate marketing efforts to leads generated on Offrs. Some of the features of Smart Apps include email autopilot, Facebook smart ads, direct mail autopilot, real estate voicemail autopilot, and template builder, among others.
Lead Conversion and ISAs
In partnership with Roof AI, the Offrs platform can help you nurture leads automatically.
But users of this feature have to pay a 25% referral fee for every sale closed by the Roof AI platform.
Plans and Pricing
There is a monthly fee of $299 for using Offrs' lead generation services. Aside from the monthly fee, Offrs charges $0.1/lead for non-exclusive leads, and $0.2/lead for exclusive leads.
It costs $400/month to access all leads in a zip code.
Pros and Cons
Pros
Offrs uses predictive analytics to provide accurate lead data. The platform claims a prediction accuracy of 72%.
Offrs is user-friendly software. There is a library of guides and tutorials on how to navigate the platform.
The platform is affordable. Exclusive leads can be accessed on the Offrs platform for just $0.2 per lead. And there are no setup fees.
Cons
Users have complained about the low number of leads available on the platform.
Offrs' monthly subscription is not particularly cheap, especially for small businesses.
Users have complained about charges deducted from their accounts despite canceling subscriptions.
Integrations
Google Maps
SendGrid
Lob
Facebook Ads
Roof AI
zBuyer is one of the real estate lead generation services that focus on attracting homeowners interested in quickly selling their homes for cash.
Users receive leads from the "zBuyer Pulse" program, where the company targets homeowners on Facebook.
Through this program, zBuyer invites homeowners to request cash offers on their homes. The zBuyer Pulse program makes the platform one of the best paid lead sources for realtors.
In addition to this program, zBuyer has developed a mobile app that allows agents to manage leads on the go by using their phone or tablet device.
The app allows them to view each lead's information before a call.
Features
zBuyer Pulse
One of zBuyer's premium features is the zBuyer Pulse which is used to generate home seller leads.
The feature uses strategic indicators to identify homeowners that are actively engaged in real estate decisions online.
zBuyer Pulse reaches out to these homeowners to see if they are interested in a cash offer alongside a market value for their property.
HousingNow.com Buyer Leads
Homebuyers looking to purchase a property visit zBuyer's nationwide home listing portal called HousingNow.com.
Leads are generated when users join the site, request details about property, and sign up for new listing alerts.
Lead Customization
zBuyer allows you to customize the types of lead packages you receive by selecting the lead count, lead type, and lead location that works best for your business.
Plans and Pricing
There is no pricing information for the software online. You can get a price quote for zBuyer by contacting their sales or customer service teams.
Pros and Cons
Pros
Through zBuyer Pulse, buyers have access to a plethora of homeowners who are willing to sell.
zBuyer's lead replacement feature replaces leads with already-listed houses and wrong numbers, thus offering accurate and updated lead lists.
No long-term commitment is required for using zBuyer.
zBuyer is one of the most affordable lead generation services on the market.
Cons
The leads generated on zBuyer are non-exclusive, meaning that agents usually compete for them on a "first come, first served" basis.
Users have complained about purchasing outdated and unresponsive leads from zBuyer.
Integrations
Follow Up Boss
Top Producer
Wise Agent
Verse
Big Purple Dot
HousingNow.com
Sierra Interactive
Zillow, the real estate listing marketplace, is also one of the top lead generation companies for real estate agents.
Zillow Premier Agent is the lead generation platform of Zillow where real estate agents connect with active homebuyers in their location.
Premier Agents can also access their target leads on Trulia, Zillow, StreetEasy, and HotPads.
Additionally, the Zillow Premier Agent software provides insights into prospective buyers to help agents track lead behavior.
As a subsidiary of one of the biggest real estate websites in the world, Zillow Premier Agent has access to one of the largest databases of buyer leads in the US.
Features
Zillow Premier Agent App
The software features a mobile app that allows agents to receive instant notifications about leads.
The app serves as a real estate lead management software that agents can use to track communication with leads and manage their to-do lists effectively.
My Agent
The My Agent feature is a unique feature that makes Zillow one of the best paid lead sources for realtors.
Through this feature, Premier Agents have exclusive relationships with buyers for 30 days. The feature is such that only one agent will be featured on every listing a potential buyer views for a certain period.
Through the My Agent feature, agents also have the opportunity to have their branding and contact information included in Zillow emails about homes for sale.
Automated Advertising
Agents who purchase leads through Zillow Premier Agent have their headshot and contact information displayed not only on their own listings, but also on some non-Premier Agent listings in their zip code.
The agent can also be featured on the zip code's Agent Finder page, depending on the share of Voice purchased.
Two-Way CRM Integrations
The Two-Way integration allows Zillow to import and export data with third-party CRMs.
However, only team leaders can access this feature. This makes it possible for them to set up rules that automatically route new leads to the most suitable sales agents.
Zillow Flex
A Zillow Premier Agent account makes you eligible for Zillow Flex, a real estate agent referral program for pay at closing leads. Rather than paying for leads in advance, you pay 35% of your commission if and when you close a lead.
We discuss all its features in detail in our Zillow Premier Agent review.
Plans and Pricing
Zillow Premier Agent's cost varies by zip code. Zillow Premier Agent is priced based on the number of homebuyers in an area, so areas with high traffic are typically more expensive than rural areas.
But if interest in a particular area suddenly spikes, Zillow would probably raise the price of its Premier Agent package for that location.
Additionally, the price can vary depending on how many realtors in your area are advertising on Zillow.
The more money competing realtors spend on advertising, the greater your cost will be to compete with them.
Pros and Cons
Pros
Leads from areas or zip codes with lesser competition are cheaper than leads from highly competitive areas.
The leads provided by Zillow Premier Agent are very active, responsive, and red-hot.
The My Agent feature on Zillow Premier Agent gives agents exclusive access to leads for 30 days.
The software features automated advertising that boosts the agent's local market profile.
Cons
There is a lot of competition for leads on Zillow Premier Agent, and some areas with a high volume of agents cost higher for leads.
Users of Zillow are required to pay advertising costs regardless of whether they close leads or not. The company does not provide price estimates, and its pricing plans are not disclosed. This can affect budgeting for lead generation.
Integrations
There is a wide range of integrations available on Zillow Premier Agent, and they include:
Zendesk
Agent Legend
Zillow
Trulia
DotLoop
StreetEasy
HotPads
Connections Plus by Realtor.com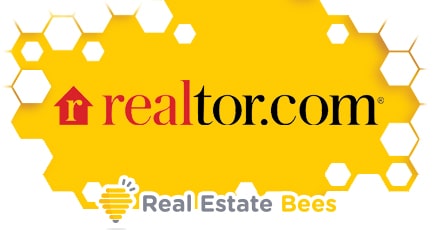 Connections Plus is a real estate lead generation tool developed by Realtor.com. The tool provides home sellers and real estate agents with buyer leads.
Apart from providing buyer leads to help realtors struggling with following their real estate listing marketing checklist, Connections Plus also features lead management software that allows agents to capture, communicate, and connect with leads.
This software helps to profile buyer leads by providing agents with their names, contact info, their recent searches, properties of interest, and links to their social media profiles.
Features
Push Notifications
Connections Plus provides users with buyer leads through instant push notifications that contain information about buyers.
By using Connections Plus, users get instant access to relevant information about potential buyers.
Users Dashboard
Connections Plus helps users stay organized by tracking all their communication history as well as activities on a dashboard.
Users can keep track of their communication with leads and organize their activities via the dashboard.
Automated Follow-Up
Connections Plus features an automated follow-up tool that eases up the follow-up process for agents.
The automated follow-up tool also comes with a smart suggestion tool for creating follow-up texts and emails.
Market Reports
The software provides custom, real-time local property market reports from MLS data. These can be included in listing emails and print materials for lead follow-ups.
Plans and Pricing
Connections Plus leads cost $200 per month for non-exclusive leads and $1,000 for exclusive ones.
The non-exclusive leads are sent to all the agents within a particular zip code. Connections Plus offers its users a choice of six or twelve months commitment.
Users can also get a custom quote by getting in touch with the marketing team at Connections Plus.
Pros and Cons
Pros
From the smart suggestion tool to the instant push notifications, Connections Plus offers users a wide range of follow-up tools that help in nurturing leads.
Connections Plus provides an updated leads list. Their leads and the adjoining information are not stale or redundant.
Cons
Some users have complained about the quality of their leads. In some of the reviews on G2, users complained about unresponsive leads that add to their leads count for the month.
Some users have also complained about the number of leads they provide in a month.
It's hard to cancel subscriptions.
Integrations
Lead Delivery API
Follow Up Boss
SalesBuilder CRM
Top Producer CRM
Fieldnotes.ai
Levitate
VPiX 360
LeadTrax
ReviewTrail
TotalBrokerage
TORCHx
Real Estate Agents Survey
Which of the following free lead generation methods do you use to get deals?
Which free lead generation method has produced the highest return on investment?
Which of the following paid lead generation methods do you use to get deals?
Which paid lead generation method has produced the highest return on investment?
Do you use a marketing company for any of your paid lead generations?
How much do you spend monthly on marketing and lead generation?
__
About the Author:
Kristina Morales is both a licensed mortgage loan originator and real estate agent in the State of Ohio. Inspired by her years of working with buyers and sellers and seeing a need for more consumer education, Kristina created loanfully.com, an online educational resource for borrowers and industry professionals. In addition to real estate sales and mortgage lending, Kristina had an extensive corporate career in banking, treasury, and corporate finance. She ended her corporate career as an Assistant Treasurer at a publicly traded oil & gas company in Houston, TX. Kristina obtained her MBA from the Weatherhead School of Management at Case Western Reserve University and her B.A in Business Management from Ursuline College.