10 Best Lead Generation Software Companies for Real Estate Investors & Wholesalers Compared
Real Estate Bees' editorial team asked a number of industry-leading real estate investors to share their expertise on the best lead generation services for real estate investors to help our readers make a more educated purchase decision when choosing a service provider for their needs.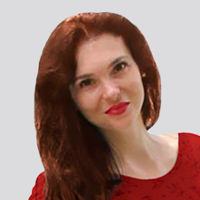 With the help of the experts, we identified the best lead generation sources for real estate investors and evaluated their features and pricing information. Visiting retailers of the listed products by clicking links within our content may earn us commissions from your purchases, but we never receive any compensation for the inclusion of products and/or services in our consumer guides. Read our editorial guidelines to learn more about our review and rating process.
In this article, we'll review the top lead generation companies for real estate investors offering to provide motivated seller leads.
We'll review them based on the following criteria:
Features
Lead quality and type
Pricing
This is for you if you don't have time to spend on real estate investor lead generation ideas like driving for dollars or checking the county clerk office.
If the top paid lead generation sources for investors is what you are looking for, let's get to it.
REB Leads - Inbound Real-Time Leads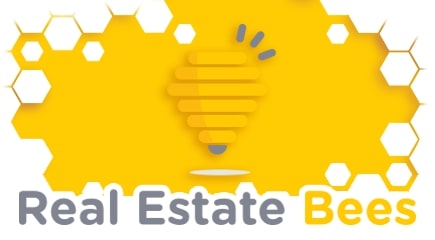 SIGN UP NOW
The REB Leads program is an exclusive collaboration between Real Estate Bees and HouseCashin. These two online platforms generate highly motivated inbound seller leads for real estate investors (flippers, landlords, and wholesalers).
REB Leads offers the most affordable cost per lead in the industry – starting at just $25, depending on the subscription plan (discussed in detail below). Despite the low price, the leads are of exceptional quality.
In fact, based on the numerous clients' testimonials such as David Sclarow, Richard Lowrance, Cent Muruganandam, and many others, the leads are the best in the industry compared to other providers.
That said, many investors get suspicious about the quality of leads because the price is so low. However, there is a reason for that.
REB Leads program is priced so low strategically because the Real Estate Platform has a whole suite of other products and services to offer to investors besides the leads.
By offering significantly lower prices, the platform can attract more investors and introduce them to its other products and services. Therefore, it's a win win for everyone.
Nevertheless, the number of spots in the program is limited to 100 and most of the time it's sold out immediately as soon as it re-opens. In fact, it re-opens for new clients only handful of times per year due to a massive demand.
Here is the direct link to REB Leads program but it will most likely redirect you to a waiting list because, as I said above, it's sold out most of the time.
That said, you can always sign up to the public Lead Marketplace available for everybody else. However, the prices there are retail (not the special pricing that's only available for 100 participating investors in the REB Leads program).
Features
20 motivated seller leads per month
Facebook & Linkedin inner circle group access
24/7 email support
Free publicity (PR) program allowing to get mentioned by popular media publications
Priority access to becoming an expert web content contributor for Real Estate Bees
Lead Quality and Type
REB Leads offers motivated seller leads that are highly converting and prequalified.
The web assets used for lead generation are meticulously designed to collect significantly more information about the leads than other lead providers offer.
Based on the detailed information about the homeowners, you can pick and choose the leads before claiming them.
Claiming more than 20 leads for a month is possible, at an additional cost.
The motivated seller leads include a wide variety of homeowner types, such as:
distressed home owners
heirs
fixer-upper home owners
relocating families
people surviving income loss
and others.
Pricing
There are three subscription options: monthly plan ($1,397 per month), 6-month plan ($797 per month) and 12-month plan ($497 per month).
This brings you to $70 per lead with the monthly plan, $40 per lead with the 6-month plan and $25 per lead with the 12-month plan.
When signing up for the 6 and 12-month plans, the payment should be made in full for 6 or 12 months.
REB Leads has a refund policy according to which they replace a bad lead with another one.
NeedtoSellMyHouseFast - Inbound Real-Time Leads
SIGN UP NOW
NeedToSellMyHouseFast.com was founded in 2010 to help South Florida homeowners who were looking for alternative solutions to sell their homes.
Today, the company has expanded to cover more than five hundred cities across the US.
They have more than two hundred local landing pages for motivated home sellers, some of which rank very high on Google.
They also run targeted Google ads to generate pre-foreclosure, divorce, probate leads, and more.
Features
Qualified leads. With their network of sites, Needtosellmyhousefast.com generates lots of qualified leads. Some of these leads may come with more information than others. But each lead comes with the seller's name, email, phone number, and property address.
Integration with the best CRMs for real estate investors like Podio, Salesforce, Follow Up Boss, Pipedrive, and Zoho.
Learn more about these and other features of this service from our detailed NeedToSellMyHouseFast review.
Lead Quality and Type
Need to Sell My House Fast offers a refund if the lead contains false information or is not a seller lead.
Users can submit a dispute within the first 48 hours of receiving the lead. They promise high lead quality.
According to their landing page, "our most successful investors close as many as one in five leads". However, that is if they do the work of nurturing the leads adequately and patiently.
"Successful investors build a strong lead pipeline and implement robust follow-up sequences that span months or even years".
Pricing
Investors set a bid price for leads per county. New leads are forwarded to the highest bidder for that county.
The lead is sent to the next highest bidder in the event the monthly budget of the highest bidder is exhausted. Bid prices are set in 25-dollar increments.
Motivated Leads - Inbound Real-Time Leads
SIGN UP NOW
This real estate software company came about after the founders, Chad Keller, and Bryan Driscoll, found huge success in using online marketing to generate leads within their local market.
As a result, they created Motivated Leads to provide investors with nationwide leads.
Through the platform, investors can choose Facebook Ads, Google PPC, and real estate investor SEO sources to generate leads within their locality as well as nationwide.
Motivated Leads has grown popular among the real estate investor community, with more than 400 users nationwide and over 5,000 leads generated since the platform was launched.
Features
Pre-vetted leads. Motivated Leads vets all leads that are sourced through the platform by providing a short questionnaire with questions investors commonly ask their leads.
Custom campaigns. Motivated Leads allows investors to create and run custom ads on Google, Facebook, and Bing. The company supports you through the entire campaign via dedicated customer reps.
Personalized branding. If you're an investor and lack a brand for your business, you can easily build a website with the help of Motivated Leads. The company provides you with a dedicated expert to build and optimize your website and social media pages to land more leads as a result.
SEO. The platform enables you to optimize your leads website or landing page for the web through various real estate SEO tools.
Apart from that, the platform also works as a real estate marketing agency providing customized management of Facebook Ads for real estate investors and other similar services.
Learn more about these and other features of this service from our detailed Motivated Leads review.
Lead Quality and Type
Motivated Leads provides investors with high-quality leads from across all states in the U.S. The leads you receive are all exclusive to you and include the following types of properties/deals:
Foreclosures
Pre-foreclosures
Inherited properties
Fixer-uppers
Rent-to-own properties
Other off-market properties
According to the company website, 10% to 15% of leads convert into deals.
Pricing
Motivated Leads has two pricing models based on the level of your experience in real estate investing:
Pay-Per-Lead — This is a straightforward price model where you only pay for the leads you receive through the platform. All leads are exclusive, with costs starting from $300 per lead.
Custom Marketing — If you're an investor looking to build or grow a REI brand, the Custom Marketing plan is for you. Here, the company will run your Facebook Ads, Google Ads, and SEO strategy and direct traffic to your website or landing page. The plan starts from $2,500 per month.
PropStream - Outbound Cold Leads
START FREE TRIAL
PropStream is an online real estate data provider for finding distressed properties. It gives real estate investors access to national and local real estate market data on off-market properties.
The tool is especially useful as driving for dollars software showing you information about properties within the 50 mile radius of your location helping you find foreclosures, vacant homes, and other details indicating potential motivated sellers.
It's a popular tool among real estate agents, brokers, wholesalers, and flippers using it as home rehab software to assess deals' flip potential.
We wrote a full PropStream review to tell you about the rest of the features this tool offers apart from lead generation.
Features
Nationwide Data. By using a wide range of filters, investors can search for different properties and find motivated sellers for any kind of property: vacant land, commercial, industrial, residential, and recreational properties. You can use over 120 search filters to generate your lead list.
Comps. PropStream allows you to view prices of comparable sales for similar properties in your area by using data from several multiple listing services and county records.
Skip tracer. There's a built-in skip tracer. Users of the skip tracing tool have access to free DNC scrubbing.
List Automator. This feature saves time by adding leads that meet an investor's preferences to their list. Leads that no longer match their preferences are automatically removed.
Marketing tools. You can send out direct mail, real estate investor text messages, email blasts, and ringless voicemails via PropStream.
Lead Quality and Type
PropStream is one of the leading providers of foreclosure and pre-foreclosure leads for investors.
The platform got some stick in the past as far as customer service and lead quality, but it appears they stepped up their game.
It's one of the motivated seller lead generation tools used by veteran real estate investors, including Joe McCall, Cody Sperber, and Phil Pustejovsky.
Pricing
PropStream costs $99 per month. It offers a free 7-day trial.
Expert Insight
What do you like about this app?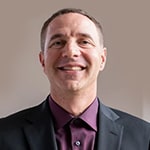 PropStream is fast, and you can skipjack a list without exporting it from the software.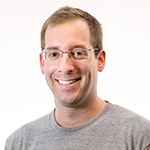 Given the amount of stale data across all services we've used, we believe there's a lot of room for improvement in the world of skip tracing. Having said that, we prefer PropStream as we find it's higher quality and more cost-effective. And since we use this service for property research, we also find it to be more convenient than other paid skip tracing software.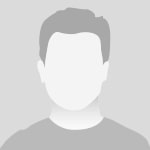 The data in PropStream has empowered my company to strategically communicate with our target audience.
BatchLeads - Outbound Cold Leads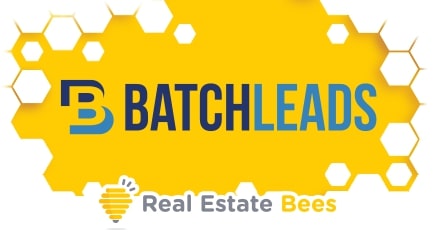 START FREE TRIAL
If you're a real estate investor, you've probably heard of at least one of the Batch tools for investors: BatchSkipTracer, BatchDialer (one of the best dialing systems for real estate investors), BatchData, BatchLeads, and BatchDriven.
The Batch suite of tools offer an all-in-one platform for real estate investor- and wholesale real estate lead generation.
BatchLeads describes itself as the most complete property and homeowner database in the US. It has access to more than 155 million US property parcels in more than 3,100 counties.
We also published a detailed BatchLeads review for those who want to learn about this service deeper.
Features
Prospect Search. BatchLeads help you find various types of motivated sellers in any county in the US through its inbuilt nationwide homeowner and investor database.
List Manager. Easily manage saved property searches or upload and add your own lists.
Skip tracing. Batch has one of the best skip tracing services for real estate investors.
Direct mail feature. Send direct mail from within the platform. There are a number of customized postcard templates available.
Text messaging. You can also follow up with leads via its inbuilt text messaging feature.
Comps. With BatchLeads, real estate investors and real estate wholesalers can identify the most profitable deals based on comparable sales info.
Prospect map search. You can use the map search to locate distressed properties geographically.
Zapier integration. When using Zapier, you can integrate more than 4,000 apps with BatchLeads.
Lead Quality and Type
BatchLeads is one of the most reliable sources for vacant property and absentee owner leads.
According to the company, it offers the most up-to-date vacancy data available anywhere. Its data gets updated from sources such as the US Postal Service (USPS).
With BatchLeads, you get access to a database with more than 3,100 counties, 99.8% of US property owners, 155 million properties profiled in the US, 7 billion recorded documents, and 1.8 million active listings.
There are lots of options for property searches. You can filter by purchase date, owner type, MLS status, home features, occupancy status, and more.
However, you should know that there have been a couple of complaints online that the leads provided by BatchLeads weren't scrubbed against the Federal DNC (Do Not Call) list.
So, you may want to use a DNC scrubbing service after generating your list.
Pricing
The basic pricing, which includes free onboarding, is $39 per month. This provides the basic seller list generation features you need as a real estate investor.
More features are available at higher prices, i.e. the Performance and Performance + packages which cost $129 and $299 a month, respectively.
iSpeedToLead - Inbound Real-Time Leads
You do not need any experience with Google Ads to get leads from Speed to Lead, as it runs their own PPC campaigns for real estate investors to generate leads and send them to you.
They sell freshly generated motivated seller leads that come in through their ad campaigns.
The iSpeedtoLead.com website allows you to see details of the lead, the repairs needed, and reason for selling before committing.
They currently have over 6,000 investors using the platform. Also, the service is available in every state. If the homeowner has already listed with an agent, they'll refund your money.
According to their website:
"We ONLY generate motivated sellers, no tire kickers and "what's my home worth" leads. We guarantee that every lead is off market. If it's listed or already under contract, it's your money back."
Features
Investors sign up for free and get notified via email and SMS whenever there's a new lead in their area. Speed to Lead doesn't charge a monthly subscription.
The platform features a lead management system allowing you to contact leads via text or call right from the dashboard.
It has a convenient search functionality allowing you to search for various types of motivated seller leads and see their reason to sell, repairs required, and other details important for distressed property buyers.
For a more detailed description of this lead provider's features, read our in-depth iSpeedToLead review.
Lead Quality and Type
Speed to Lead promises to connect you with off-market leads in any city or state. They provide as much information on the lead as possible: their motivation, repairs needed, and more.
Thus, investors wouldn't have to waste time on unqualified leads.
The information provided is what the seller already entered into their lead form. However, there have been complaints of lackluster customer care with Speed to Lead.
Pricing
There are no subscription fees. You can get motivated seller leads for wholesalers and investors à la carte. A lead price ranges between $250-$400. First-time users get 50% off their first lead.
Realeflow - Outbound Cold Leads
START FREE TRIAL
Realeflow was founded in 2007 by Greg Clement as a tool to automate manual processes for real estate investors.
It is an all-in-one real estate software platform offering everything from some of the best websites for real estate investors to customer relationship management (CRM) tools.
The company asserts that since 2007 it has closed more than $10 billion in deals and helped over 100,000 users automate their investing businesses.
The real estate investor direct mail marketing tools and property search database are ranked as the platform's highlights by users.
Features
1. Find cheap houses to flip. Realeflow offers an easy way to search for motivated seller leads in your area.
2. Hammerpoint. You can estimate rehab costs by using this tool. You select specific repairs, the repair estimator calculates both individual repair costs, and the grand total of your rehab costs.
3. Investment property analysis tool. By typing in a property address, you can calculate your projected profits and your maximum allowable offer (MAO).
4. Prewritten motivated seller scripts to assist you when making an offer on a property.
5. LeadPipes. The leadpipes feature will generate high-quality leads for you within minutes. You can use this feature to find motivated sellers, lenders, and cash buyers in your area.
6. Direct mail marketing. Realeflow allows you to send customized direct mail without leaving its platform.
7. Create real estate investor websites for lead generation by quickly using pre-designed templates.
8. Wholesale real estate CRM. This helps you track and manage your deals, prospects, and properties.
Lead Quality and Type
The real estate investor software boasts access to records of millions of pre-foreclosure properties. They also claim to update their database daily.
Realeflow has been around since 2007 and has incorporated some cool features to make life easier for investors.
However, just like ListSource, they do not provide skip tracing. They only supply names and property addresses.
You'll need to invest in a good skip tracing tool to find property owner phone numbers.
Pricing
There are three pricing tiers. For $75/month, the lite package offers a lead-generation website, access to some Realeflow tools, and nationwide lead access.
There are also Pro and Team packages which cost $125/month and $175/month, respectively. There's a 14-day free trial.
Fast Home Offer - Inbound Real-Time Leads
Fast Home Offer (FHO) is the longest-running lead generation company for real estate investors.
It was founded in 2003 by Jeremy Brandt, a serial entrepreneur, real estate investor, and media commentator, and has grown to operate across the United States, Canada, and Australia.
The company attracts leads via such channels as Google Search ads, SEO, television commercials, and direct mail campaigns.
FHO does extensive national advertising directly to motivated home sellers, which removes the hassle and wasted time by filtering out the low-interest, MLS listed homes, and tire kickers.
They provide a simple pay-per-contact platform that guarantees contact with a motivated home seller.
Fast Home Offer says home sellers are connected to a local investor within 3 seconds and provide notifications via email, SMS, automated call transfer, and APIs into most major CRM systems.
Over the past 20 years, Fast Home Offer says they have helped millions of home sellers connect with experienced real estate investors, agents, and brokers.
Features
Thorough lead vetting. Home sellers are vetted to ensure information is correct, they are motivated to sell, and aren't already working with a real estate agent.
Instant transfer. Contactability declines every second a seller isn't followed up with. FHO connects sellers within 3 seconds to a local investor/agent.
Tested advertising. Through extensive testing, advertising is focused on what produces the best results and most motivated sellers. FHO is a top-tier advertiser with Google, Bing, and national TV/radio networks.
Lead Quality and Type
Never contacted unsolicited. Ringless voicemail drops for real estate, SMS blasts, telemarketing, and email blasts produce a high volume of very low-quality leads. Fast Home Offer is committed to not using these methods to solicit home sellers.
Guaranteed quality. Refunds/credits are provided for any lead that is bogus, is listed with an agent, or is a wholesaler.
Extensive CRM integration. Leads are posted directly into your CRM system, so there's no wasting time entering home sellers' information.
Auto-call feature. A unique feature is FHO's Auto-Call system that can call the lead buyer the second a home seller fills out an online form, and then live-connect them with the home seller, ensuring the fastest response possible.
Pricing
Fast Home Offer charges no subscription fees, initiation fees, or monthly fees.
As a pay-per-contact platform, the price per lead is set by the lead buyers in each area through a bidding process.
Investors only pay for individual home sellers they receive. There are no other fees or charges involved.
USLeadList - Outbound Cold Leads
This company has been supplying high-quality data to real estate investors for more than 11 years.
USLeadlist.com offers an exclusive list of inheritance leads that only comes out every 3 months. That is, their lists only come out in January, April, July, and October.
So if you missed out in January, you may have to wait till April.
That's not all. Only 3 people can have access to their lists per county.
On the other hand, they provide some of the most reliable data on the market.
USLeadlist started out in California, helping investors send out targeted wholesale real estate direct mail to older homeowners, who have equity and are motivated to sell or invest.
These are under-the-radar leads, unlike foreclosure or divorce leads, and are not as overworked.
Features
Direct mail lists. They provide targeted direct mail lists of inheritance leads for your direct mail campaigns. This service is available nationwide, and sales are limited per area. They create new unique lists every quarter.
Real estate skip tracing service.
YellowLetter.com direct mail. With over 500 real estate templates, YellowLetter is one of the most popular direct mail providers for investors and realtors. YellowLetter is a subsidiary of USLeadlist.
Note: Investors using direct mail marketing may be interested in trying out our sample letter to motivated home sellers and more specific templates: pre foreclosure sample letter to distressed homeowners and sample probate letters to heirs and attorneys.
Lead Quality and Type
USLeadlist is one of the biggest providers of inheritance leads. These are low competition leads since they are highly targeted and only available to 3 investors per county.
According to USLeadlist, sellers already have equity and are ready to sell. But you should know that with inheritance leads, there is less urgency to sell.
Pricing
For a list of 250 inherited houses, USLeadList costs about $400. Mailing via YellowLetter costs about $125.
ListSource - Outbound Cold Leads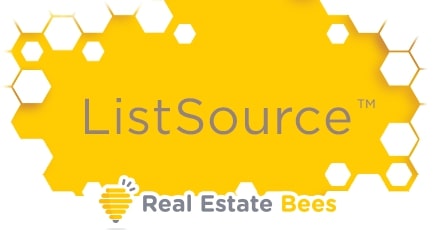 ListSource helps realtors and investors build direct mail marketing lists. They boast accurate and up-to-date information on 134 million properties nationwide.
Their lead data comes from CoreLogic, one of the leading data and analytics platforms.
CoreLogic collects detailed information on real estate properties, parcel maps, and tax assessments from county recorders' offices and tax assessors across the country.
So the information from ListSource is regularly updated making it a reliable tool for investors thinking of how to find houses to wholesale, flip or buy as an investment rental property.
Features
1. Property search filters. ListSource provides you with targeted lead information by allowing you to use search filters, such as:
Mortgage data. You can filter by mortgage date, mortgage amount, loan type, real estate lenders names or lien priority.
Geography. Filter by zip radius, zoning, municipality, area code, MSA, state, parcel ID range, street name, etc. Among the states that are excluded are Kansas, South Carolina, Idaho, and Montana.
Owner purchasing patterns and other behavior
Home equity information
Owner demographics
Property data and type (e.g., last market sale date, bathrooms, last market sale price, land value, etc.)
2. Quick Lists. There are a number of quick lists you can use for direct marketing. For example, the Nearby Properties Quick List will show you a list of homeowners close to your property of interest.
3. Eliminate duplicate records. ListSource cross-references your list with previous ones so you don't pay for a contact twice.
Lead Quality and Type
ListSource gets its data directly from CoreLogic, a reliable data and analytics platform.
Despite this, some investors have complained about poor data quality and not-so-good customer service.
One thing you should know is that ListSource is a data provider and not a skip tracing tool.
You will need to invest in a high-quality skip tracing software to find the right phone numbers for your contacts. The company claims to scrub its database every 30 days.
Pricing
ListSource offers free sample leads. It costs approximately $0.31 per record. Users can choose any of their three pricing plans: Subscription, Build & Buy, or License & Resell.
The Subscription plan follows a basic monthly package; Build & Buy allows you to pay as you go, while License & Resell allows you to customize pricing based on your needs.
That last one is an option for companies that resell data.
Real Estate Investors Survey
Which free lead generation methods do you use to get deals?
Which free lead generation method has produced the highest return on investment?
Which paid lead generation methods do you use to get deals?
Which paid lead generation method has produced the highest return on investment?
Do you use a marketing company for any of your paid lead generations?
How much do you spend monthly on marketing and lead generation?
Which software offers the best lead generation for real estate investors?
There's no winner or loser. None of these real estate investor lead sources are flawless, but with any of them you can start a wholesale real estate business.
To get the highest possible response rates, it's important that you're targeting the right people.
That is, you should be using the right filters when generating lists.
Data sourced can be more or less accurate depending on your county.
But generally, for an all-in-one tool, PropStream is the most extensive real estate investor lead generation software right now.
REB Leads is worth trying, too, considering their revolutionary low rates and high quality of leads. It's a good choice for those starting a house flipping business.
Even if you chose another tool, giving REB Leads a try along with it won't hurt your business budget.
In many cases, you'll have to combine any two or three of the tools on this list.
You'll then have to compare their results, and skew towards the best performing software as it relates to your investing goals.
Once you've selected the best lead generation service, think about automating your communication with home sellers and buyers. Read our guide on the best live answering services for real estate investors.
__
About the Author:
Oleg Donets is a serial entrepreneur, technology and digital marketing strategist with a solid track record. Since 2013, he has been successfully helping numerous startups and established companies from a wide range of industries to launch, grow and scale their businesses by utilizing his innovative technology solutions and progressive marketing strategies. Oleg is a founder of Real Estate Bees, a cutting-edge technology & marketing platform for the real estate industry. Oleg is also a proud business mentor at SCORE, the nation's largest nonprofit organization and a resource partner of the U.S. Small Business Administration.