6 Best Asset Based Lending Software Tools for Hard Money Lenders
Real Estate Bees' editorial team asked a number of industry-leading lenders and mortgage brokers to share their expertise on the best hard money lending software tools to help our readers make a more educated purchase decision when researching available solutions.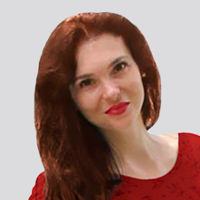 With the help of the experts, we identified the best asset based lending software apps and evaluated them based on critical factors that are important for lenders and mortgage brokers. Visiting retailers of the listed products by clicking links within our content may earn us commissions from your purchases, but we never receive any compensation for the inclusion of products and/or services in our consumer guides. Read our editorial guidelines to learn more about our review and rating process.
START 30-DAY TRIAL
LendingWise is an asset based lending software platform that helps lenders and brokers manage their loan business more efficiently.
Founded in 2017, LendingWise specializes in rentals, bridge, flip and fix loans, multi-family loans, and other CRE and SBA loans.
The platform currently boasts of having over 2,000 individuals across different companies using its loan origination software.
LendingWise provides lenders and brokers with an all-in-one loan origination system, CRM, and marketplace platform that allows them to effectively manage the entire loan cycle.
The platform's customizable dashboard enables users to perform tasks such as draw management, asset management, and loan application setup.
Features
CRM software: CRM tool or software allows you to manage every loan transaction on one platform. It offers a host of features such as:
Calendar tracking for reminders, due tasks, and maturity dates of loans.
Email marketing for sending bulk emails to leads or past borrowers by using the built-in email template.
Dashboard customization to aggregate data points like loan volumes.
Smart loan applications for building customized apps specific to different loan programs. There are pre-configured templates for bridge, fix and flip, rental, portfolio loans, and more.
Third-party synchronization to access and integrate other relevant loan data for background checks, KYC, tax verification, entity verification, and more.
Loan servicing software: LendingWise's hard money loan servicing software allows you to manage various loan types:
The detailed payment ledger lets you track and edit your payments, transactions, and other miscellaneous fees.
Automated payments help you fund borrowers and collect payments from them.
The residential and commercial lending servicing software settings offer late payment options, Trust Account configurations, automated payments, and more.
These and other features are described in more detail in our LendingWise review.
Plans and Pricing
This software for mortgage brokers and lenders offers three basic plans: the Starter Plan ($149 per month), the Professional Plan ($695 per month), and the Enterprise Plan.
The Starter Plan includes point-of-sale, built-in key loan documents, customized fields, and many other features.
The Professional Plan includes all the features in the Starter Plan, plus integrations with third-party services, customer reports, and more.
The Enterprise Plan is for banks and credit unions, and it covers everything in the Professional Plan, plus loan servicing features and more.
Pros and Cons
Pros
Ease of use. The platform is easy to use and customize.
Access to borrowers' information. It allows you to locate a potential or current borrower's information quickly and easily.
Responsive customer service. Their customer service is highly effective and responsive.
Cons
Can get a bit complicated for non-technical users. There are too many features, which can be confusing for new users.
Expensive. The Starter Plan is expensive, and also has limited features.
Integrations
Salesforce
Velocify
Zoho CRM
HubSpot
Pipedrive
Microsoft Dynamics
Mortgage Automator allows lenders to automate their operations, generate custom reports, and manage tasks.
This loan software for private lenders was launched in 2013 and has funded well over $10 billion worth of deals through its system.
The software allows private hard money lenders to receive leads or loan requests, build a sales funnel, and organize their entire lending business.
Features
Loan origination suite. The loan origination suite includes a borrower portal or loan application form that can be used to request new loans. Loan officers are automatically assigned and notified so that they can review and issue LOIs/Term Sheets quickly.
Loan servicing suite. Loan servicing software allows you to enjoy numerous features such as alerts and warnings, the ability to change interest types, accounting, and more.
Investor relations tools. Your real estate investors receive beautiful, organized, and easy-to-follow statements that are sent automatically on the morning of receiving their investor payments. This helps to establish a clear understanding of their portfolio and trust in your private lending process.
Credit reports. Mortgage Automator offers this functionality through its direct integration with CoreLogic. Lenders can pull credit reports directly from Mortgage Automator and store the information in the system.
Plans and Pricing
The pricing packages available on this platform are tailored to each lender's needs.
The Standard Origination and Servicing Plan allows you to perform basic loan origination and servicing features, such as automated communications and manual tasks creation.
The Pro Origination Plan is for individuals with much larger origination volumes. It includes more comprehensive features like automated communications and manual tasks creation.
The Pro Servicing Plan is designed for lenders who choose to handle the servicing of their loans in-house.
The Fund Plan allows you to effectively manage all shareholders with ease, whether you own a fund or trust.
Pros and Cons
Pros
Scalable and dynamic software. The software allows both small and big lending companies to effectively manage and achieve their goals.
Simple to use. The program is simple to use and customize.
New launches and updates. The application is constantly updated to improve the user experience.
Cons
Non-transparent pricing. The website does not display prices.
Difficult to keep up with updates. There are many regular updates that can be difficult to keep up with.
Integrations
CoreLogic
Equifax
Brightpath Capital
Private Lender Law
Lightning Docs™
Liquid Logics is a company that offers residential mortgage banking and mortgage lead generation services.
This residential and commercial loan software company's flagship product is hard money lending software that includes case management, loan origination, full-cycle automated underwriting, and more.
The company was founded in 2004 and has its headquarters in Lee's Summit, Missouri.
Liquid Logics helps lenders streamline and simplify the entire loan process by offering a single platform for managing all aspects of the loan process.
It has over 100 national private lending clients that generate over $1 billion in loan originations every month.
Features
Nova. Nova's end-to-end loan management system allows the borrower to keep track of their loan progress and upload any needed documents at any time. It includes a self-help borrower portal, in-depth loan CRM and servicing capabilities, and a powerful Loan Origination Software (LOS).
Loan Marketplace. Liquid Logics provides a marketplace where borrowers and investors can meet, and loan originators can post loans for sale or funding. Investors can plug in all their search criteria and easily save their preferences which makes finding potential loan matches less time-consuming and more user-friendly.
LL Docugen. The LL Docugen feature allows you to generate documents with all the borrower's information already filled in.
LL Loan Servicing. Liquid Logics gives lenders control over the post-closing process. Lenders can stay in touch with borrowers and brokers by picking from over 150 automated and customizable email templates.
Plans and Pricing
Liquid Logics' asset-based lending software offers 4 different plans for private lenders.
There's the Pro Plan, which includes email/chat support, pipeline management, and more.
The Business Plan includes everything in the Pro Plan, plus additional features like a CRM and custom applications, among other things.
The Ultimate Plan covers everything in the Business Plan and also includes features like servicing, inspection portal, and loan docs.
The Enterprise Plan includes everything in the Ultimate Plan, as well as asset management, custom APIs, and much more.
Pros and Cons
Pros
Built-in analytics: You can analyze borrowers' data and see how they are performing.
World-class support: The company has efficient customer service that handles your queries quickly.
Full customization: Apart from their inbuilt template, you can customize your loan process and workflow according to your own template.
Cons
No automation features. The software has no automated features available for loan origination.
Integrations
Nova
PeerStreet
Google Analytics
jQuery
Appraisal Nation
RCN Capital
The Bridge Loan Network is a private money lending software that offers a streamlined loan origination and management system for both brokers and lenders.
This software provides a white-label digital platform for hard money lenders and commercial mortgage brokers to simplify their lending process from application to closing.
The company was founded in 2013 and has its headquarters in South Windsor, Connecticut.
Features
Loan Management System (LMS): This feature allows you to easily order credit and background reports, as well as securely store client information. You also have access to milestone email notifications, secure document storage, and more.
Automation features. Automation features in the loan origination system allow lenders to generate documents and conduct background checks, order appraisals, and request payments directly. Documents will be sent to borrowers to complete or to have on record.
Plans and Pricing
The loan origination system costs $99.99 per month and includes third-party integrations, an audit trail, white labeled online loan applications, automation features, rehab budget analysis, and more.
The loan management system plan costs $69.99 per month and includes features such as background and credit reports, secure client storage, and more.
Pros and Cons
Pros
Loan progress tracking from start to finish. You can track a loan's progress from application to closing with the software program's loan tracking capability.
Fast closing. This loan underwriting software allows you to process and complete deals faster, giving you more time to follow more deals.
Secure document management system. It has a secure document management system that gives you access to borrower information.
Cons
Limited user reviews. Even though the company was founded in 2013, this residential and commercial loan underwriting software has a low online presence and a very low number of online user reviews.
Integrations
WordPress
Appraisal Nation
CIC Credit
LexisNexis
Alfred is a hard money mortgage loan origination software platform. It combines modern technology with operational experience to create a solution for private lenders and REITs.
Alfred offers various features, including loan origination, servicing, and fund management. The company has its headquarters in Agoura Hills, California.
Features
Loan management: You can easily manage loan complexities with features such as configurable underwriting, document generation, auditing, and lead CRM.
Automatic software updates: The platform has monthly automatic updates.
Loan history and contact management: You can easily access the loan history, contact information, and other relevant details of individuals looking to take a loan.
Plans and Pricing
The company offers tailored plans and pricing to its customers. To get a quote, contact the company or request a demo.
Pros and Cons
Pros
Intuitive platform. The platform is easy to navigate and has a user-friendly interface.
Automated task flow. It allows you to automate certain tasks, which allows you to do more in less time.
Unlimited users. There is no limit on the number of users you can accommodate on this platform.
Cloud security. It offers enterprise-grade cloud security that is impossible to hack.
Cons
Non-transparent pricing. Pricing information isn't provided by the vendor.
Integrations
iBorrow
Pimac
BridgeCore Capital
LoanPro is a cloud-based loan servicing and origination software that allows organizations to effectively create, service, manage, and collect loans.
It offers features such as data management, live amortization, payment processing, and more.
LoanPro also integrates with over 12 partners that together handle $1 billion in monthly loan repayments.
LoanPro was ranked 258th on the list of America's private fastest growing companies in 2021 according to LoanPro Software, Inc magazine.
Features
Automation: You can automate certain loan servicing tasks, such as loan applications, customer communication, and loan status updates.
Payment collection: You can use any of the 12 pre-built payment processing integrations to automate payments, process individual or large scale transactions, and auto-route transactions.
Custom reports. Four report types are available: servicing, transaction history, forecasting, and administration. The Payment Breakdown report is one of the most informative tenant-level reports. It shows how much money has been paid on customer accounts over a specified time period. This gives you an overview of how much your company has made and what it's owed.

Plans and Pricing
LoanPro offers a number of pricing packages, each tailored to fit the needs of different lender types and sizes. The starting price for this software is $1,000 per month.
Pros and Cons
Pros
Automated collections: The platform provides an easy way to automate the collection and payment process of your loans.
Customizable segmentation: Users can easily customize and integrate this software to meet their business needs.
Easy UI: The interface of this software is relatively easy to navigate.
Easy access to information: All pertinent information for loan management can be accessed with the click of a button.
Cons
LoanPro is not accessible in some parts of the United States.
The company charges a substantial fee for additional tools.
Convoluted data structure. Their data is structured in a complex manner.
Integrations
Moov
TrueNorth
Finicity
REPAY
Lithic
Anovaa
__
About the Author:
Kristina Morales is both a licensed mortgage loan originator and real estate agent in the State of Ohio. Inspired by her years of working with buyers and sellers and seeing a need for more consumer education, Kristina created loanfully.com, an online educational resource for borrowers and industry professionals. In addition to real estate sales and mortgage lending, Kristina had an extensive corporate career in banking, treasury, and corporate finance. She ended her corporate career as an Assistant Treasurer at a publicly traded oil & gas company in Houston, TX. Kristina obtained her MBA from the Weatherhead School of Management at Case Western Reserve University and her B.A in Business Management from Ursuline College.