5 Best Mortgage Marketing Tools for Loan Officers and Brokers (2023 Reviews)
Real Estate Bees' editorial team asked a number of industry-leading mortgage brokers to share their expertise on the best mortgage marketing software systems to help our readers make a more educated purchase decision when researching available solutions.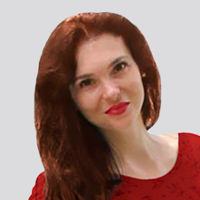 With the help of the experts, we identified the best mortgage broker sales and marketing software tools and evaluated their features, plans, and pricing information. Visiting retailers of the listed products by clicking links within our content may earn us commissions from your purchases, but we never receive any compensation for the inclusion of products and/or services in our consumer guides. Read our editorial guidelines to learn more about our review and rating process.
Just Deliver It — Best Outbound Marketing System for Mortgage Brokers
Just Deliver It is an innovative cloud service company that specializes in voice and text message marketing.
The platform distinguishes itself through its Opt-A-Track IVR system which allows you to automate phone answering and call routing with its simple and intuitive IVR platform.
Just Deliver It ensures optimal campaign performance by continuously managing caller IDs, removing non-reputable numbers, and replacing them with new ones.
This platform offers many other capabilities, including direct mail, dialer termination, repcheck and more.
Features
Ringless Voicemail Drops
Just Deliver It's ringless voicemail drop feature allows you to deliver your messages directly to recipients' voicemail inboxes.
You can easily upload a list of contacts, record audio, and automate RVM drops to your prospects' phone numbers.
The RVM feature also offers comprehensive reporting and integrates seamlessly with CRM tools.
Opt-A-Track IVR
An efficient tool in your mortgage sales software tools arsenal, this interactive voice response system manages inbound and outbound communication.
Personalize greetings, integrate your IVR with CRM, and enhance sales and marketing with the SMS opt-in function for drip campaigns.
SmartPool
Prioritizing efficiency and regulatory compliance, SmartPool is an automated caller ID management system that optimizes outbound marketing campaigns.
The feature continuously updates caller IDs, improving performance by removing numbers with negative labels and replacing them with clean numbers.
Direct Mail
Just Deliver It offers direct mail printing services to print and send different types of direct mail, including postcards, letters, and brochures.
You can also use the platform's comprehensive database to find potential prospects. You can filter options by neighborhood, zip code, homeowner status, income level, and more.
The platform also delivers promotional items for direct mail marketing, including flash drives, pens, and books.
Plans and Pricing
The ringless voicemail solution costs $55 to deliver 2,000 messages and $875 to deliver 50,000 messages.
The Opt-A-Track IVR and the direct mail solution use customized pricing based on your volume and quantity preferences.
To receive a quote, contact one of their customer care representatives.
Pros and Cons
Pros
Regulatory compliance. Just Deliver It offers a safe platform for businesses, with tools like SmartPool that ensure campaigns are within legal limits and reduce risk exposure.
Ease of use. The platform offers a simple dashboard to quickly create, upload, and send messages.
Automated voicemail and interactive voice response capabilities. The platform allows users to schedule the automatic delivery of pre-recorded voicemails. With a single click, users can schedule a message for delivery to a list of prospects.
Multichannel marketing. This platform supports multichannel marketing campaigns, including voice, text, and direct mail, providing flexibility and wider reach.
Cons
Limited reporting capability. As a mortgage marketing software system, Just Deliver It lacks the advanced reporting and analytics capabilities offered by other mortgage marketing platforms, making it difficult to measure the success of outreach campaigns like direct mail.
Not created for a specific industry. Just Deliver It is not solely dedicated to the mortgage industry — it serves a variety of industries. This could make it less targeted than some of its mortgage-specific counterparts.
Initial setup. The initial setup process for Just Deliver It's mortgage sales software tools may be complex for some users, particularly those with limited technological competence.
Integrations
Salesforce
Mailchimp
QuickBooks
PayPal
Zendesk
Twilio
RightSignature
RVM Pro
Zapier
leadPops — Best Mortgage Lead Generation System
Founded in 2011, leadPops (recently rebranded as rebel iQ) is a comprehensive mortgage marketing software system built for professionals such as mortgage brokers, loan officers, realtors, and home insurance companies.
This all-in-one digital marketing and mortgage lead generation software solution delivers an arsenal of advanced mortgage marketing tools, including Facebook/Meta Ads, Rebel Traffic, and Done-For-You services.
These tools are designed to effectively grow a lending business and help secure more loan applications.
The platform's innovative rebel Forms feature offers over 100 customizable form templates catering to various use cases, such as mortgage lead generation, loan officer recruiting, and referral partner acquisition.
Features
Mortgage Marketing Tools and Services
With the help of leadPops' specialized lead generation experts, you can capture high-intent leads on Google Search Ads for mortgage.
Their team of experts handles the setup, maintenance, and optimization of your Google Ad campaigns and Facebook campaigns, including keyword research and custom targeting.
leadPops also allows users to target prospects with banner ads on popular websites, such as ESPN and The New York Times. Clients get monthly reports, coaching calls, and support.
rebel Forms
These are customizable lead capture forms that can be deployed on any lending website or landing page.
You can choose any of the pre-built lead generation forms or create customizable quiz-style forms designed with Conversion Rate Optimization (CRO) principles.
These forms are fully integrated with CRM and other systems, while adhering to strict mortgage security and compliance requirements.
rebel Paths
This unique feature allows you to add custom call-to-action buttons to any content. You can easily grab your prospects' attention from anywhere on the web.
This includes your mortgage website or landing page, referral partners' sites, single-property websites, and blog posts.
You can also customize pre-built rebel Paths or create your own with various customization options.
The rebel Paths feature also includes mortgage lead generation tracking, enabling you to identify the most effective lead sources.
rebel Sites
leadPops lets you create mobile-optimized websites that drive engagement and conversions.
You can build mortgage websites or choose from an ever-growing selection of mortgage website themes for individuals, teams, branches, and companies.
Integrated into every rebel Site is an interactive lead generation form.
You can integrate your rebel Site with your CRM and many other mortgage tools, like Google Analytics, Facebook Pixel, LiveChat, and ChatBot.
Plans and Pricing
leadPops offers four plans: the Marketer plan, Pro plan, Elite plan, and the Enterprise plan.
The Marketer plan costs $68 per month and includes core features like 10 secure rebel Forms, the ability to generate up to 100 leads per month, 10 rebel Paths (embedded), and more.
The Pro plan costs $198 per month. It includes everything in the Marketer plan, plus automated lead follow-ups, text/email/ringless voicemail drops, proven plug-and-play campaigns, and more.
The Elite plan costs $288 per month and includes everything in the Pro plan, plus additional features like 50 secure rebel Forms (total), self-generate up to 1,000 leads/month, and 50 rebel Paths (embedded).
The Enterprise plan is custom-priced for mid to large mortgage lenders, brokers, and loan officers.
It includes features like custom reporting, uptime and support SLAs, on-brand compliance, and growth tools.
Pros and Cons
Pros
Advanced lead nurturing and follow-up tools. leadPops is equipped with a comprehensive suite of lead nurturing and follow-up tools. These mortgage loan officer marketing tools help professionals stay in touch with leads and maintain engagement throughout the buying process.
Comprehensive training. leadPops provides comprehensive training and support on the software's features and lead generation as a whole. Users can access support from leadPops webinars, a Facebook group, and 24/7 customer care.
100% exclusive lead generation. leadPops promises 100% exclusive leads, month after month.
Lots of integrations. Using Zapier or the leadPops API, the platform integrates with many mortgage marketing and CRM tools.
Cons
Low-quality leads. Some customers have complained about getting leads that weren't pre-qualified and were low quality.
Poor customer support. leadPops has also been criticized for its poor customer support.
Digital marketing knowledge is required. leadPops assumes a certain level of knowledge on the part of the user. Mortgage professionals with little digital marketing experience may not be able to achieve success with leadPops' mortgage lead generation system.
Integrations
ActiveCampaign
Encompass
Jungo
Agile CRM
Agent Legend
ActiveProspect
ARIVE
Blink
BNTouch
Velocify
Homebot
LeadMailbox
LionDesk
Salesforce
Surefire CRM
Zapier
Encompass CRM — Best Marketing Automation Software for the Mortgage Industry
Encompass is an end-to-end mortgage solutions platform. The platform offers a robust CRM that enhances lead capture, customer conversion, and relationship development.
Powered by AI-driven intelligence, Encompass CRM allows users to launch one-to-one marketing campaigns tailored to customers or referral partners, with automatic assignment of prospects to relevant campaigns.
Encompass, from ICE Mortgage Technology, grants loan officers the ability to track applications, organize files systematically, and expedite underwriting tasks through process automation, cementing its place as effective mortgage office software.
Features
Automation and Personalized Marketing
You can set up recurring, targeted, and personalized campaigns for existing and prospective customers with Encompass CRM.
By using its personalization tools, you can also send tailored email campaigns and direct mailings that reflect each borrower's unique needs, goals, and behaviors.
Encompass CRM also allows you to automatically send referral partners post-close surveys after each successful transaction, which can ensure return business.
CFPB Compliance
This feature allows mortgage lenders to adhere to regulations set by the Consumer Financial Protection Bureau.
Users can automatically check for compliance concerns throughout the loan process, and get real-time alerts for potential breaches.
They can also access integrated compliance and case management tools that let them respond to, resolve and adapt policies and procedures based on successful complaint resolutions.
In addition, Encompass CRM has a documentation feature that allows users to keep a record of all interactions between loan officers and customers. Such a record provides an accessible audit trail.
Content Library
The Library feature in Encompass gives users access to a wide array of resources and templates to create professional-looking email campaigns, e-newsletters, videos, and direct mail campaigns.
This feature also has compliance capability to ensure only approved content is sent out in marketing campaigns.
Plans and Pricing
Being an enterprise-grade solution with numerous features and modules, Encompass doesn't make the pricing for their CRM publicly available.
You must contact a customer care representative to get a quote. The price you pay will depend on your specific needs and requirements.
Pros and Cons
Pros
Extensive storage and customization options. The platform allows you to store and organize a large amount of information in one place. It also has customization features that allow you to tailor the workflow to meet your business needs.
User-friendly and easy to navigate. The software is easy to operate and navigate, especially when compared with other CRM software that offer similar features.
Integrations. Encompass seamlessly integrates with other third-party mortgage CRM software and loan origination software tools, ensuring smooth data exchange between systems and minimizing manual processes.
Cons
Cost. Encompass can be expensive, especially for small businesses.
Outdated interface. The overall layout of the software interface is cluttered and dated.
Integrations
Jungo
Salesforce
Finicity
Roostify
Freddie Mac's Loan Product Advisor
Microsoft Office 365
Optimal Blue
Velocify
DocuSign
Founded in 2020, Denim Social is among the leading mortgage broker marketing software tools.
It handles social media management for loan officers, mortgage brokers, and finance business professionals.
One of the most useful features of this platform is built-in advertising, which allows users to leverage the platform's proprietary social media ads manager to create and manage ads on a large scale, and access engagement metrics.
Another unique feature of the platform is the page builder, which allows you to build and customize landing pages without writing code.
Features
Advertising
This software for mortgage lenders and marketers allows users to test various campaign aspects and allocate budget to top performers by using its smart campaign feature.
Uploading, organizing, and storing creatives like images and videos is simplified, ensuring assets are readily available for campaign building.
Pages
This feature allows users to create landing pages for their social media campaigns.
Users can easily customize landing page templates and quickly change colors, images, videos, form fields, and content to fit their campaign goals.
They can also monitor landing page performance in real time and easily import the data into Google Analytics to inform their social media strategy.
The pages are built with compliance in mind, and all landing pages are automatically archived so you are always prepared for an audit.
Compliance
Denim Social offers access to tools that make it easy to build a compliant social media program.
You can customize approval workflows to fit your organization's needs, ensuring that content is not posted until you've approved it.
You can also archive and pull reports on all posts, campaigns, landing pages, and engagement activities to meet regulatory requirements.
Content Curation
The content curation feature allows you to find and organize content relevant to your business needs.
You can use Denim Social's content engine to find engaging content that positions your brand as a thought leader.
You can also choose from pre-populated post captions and customize messaging to fit the brand.
You can use the system to pre-approve and organize custom curated social media posts into folders that you can share.
This feature has built-in compliance tools for keyword moderation, approval workflow customization, and content post-archiving.
Plans and Pricing
This software for mortgage brokers offers three custom pricing plans: Professional, Advanced, and Add-Ons.
The Professional plan offers access to the account management dashboard, content and asset library, social network performance and post performance measurement, compliance tools and post scheduling.
The Advanced plan includes all the features of the Professional plan. It also includes access to the content curation engine, sub-accounts for team members, image editing and an AI social sidekick tool for composing social media posts.
Add-on features can be combined with any plan. You can add custom content curation, advertising, and the pages feature as add-ons.
The advertising add-on includes unlimited ad spend, access to smart campaigns, advanced local advertising insights, 2-click insight sharing with users, and retargeting.
Pros and Cons
Pros
Ease of use. Denim Social is a great tool for lenders and brokers to find and create content. It offers them a simple way to search from a number of content libraries, set up and schedule posts at their convenience.
Reliable customer service. You can talk to a Denim Social customer care rep directly through the platform.
Built for the mortgage industry. Denim Social is built specifically for mortgage providers, addressing the unique marketing and regulatory challenges faced by industry professionals.
Cons
Advanced analytics is only available on a higher plan. Denim Social offers only basic analytics on its Professional plan. Businesses must upgrade to a higher package to access advanced analytics on their marketing campaign performance.
High cost. The platform may not be the most budget-friendly option, especially for small businesses or individual brokers seeking basic marketing functionality.
Integrations
Insellerate
UpContent
Surefire Local
Total Expert
Experience.com
Total Expert — Best Sales Engagement and Integrated Marketing Platform for Loan Officers
Total Expert is a leading fintech software company that provides a purpose-built CRM and customer engagement solutions for modern financial institutions.
The company unifies data, marketing, sales, and compliance solutions to provide a more streamlined experience for customers across the customer lifecycle.
One of Total Expert's key features is its targeted outbound campaigns that allow you to deliver highly customized, hyper-targeted marketing campaigns for lead generation, onboarding, cross-selling, and more.
Another great feature of the software is its "Journey Editor". This allows you to automate digital engagements with customized journeys that adapt to customer behaviors and preferences.
Features
Lead Generation and Routing
With Total Expert, you can create targeted multichannel campaigns that deliver timely and relevant communications to your segmented audiences.
You can also use its co-marketing capabilities to increase referrals from your professional relationships by creating co-branded marketing collateral that exposes your brand to new audiences.
Total Expert also provides a single-property website generator that automatically builds a website for any listing once it hits the MLS.
It displays key information about the property and provides a contact form for interested borrowers to get in touch.
You can set rules to automatically transfer new leads to the right person on your team.
Conversion
This feature allows you to increase your application-to-close rate by leveraging intelligent automation to create personalized customer journeys that adapt to each borrower's needs and goals.
You can aggregate data from your tech stack to create more complete customer profiles. This will enable your loan officers to have more authentic and personalized interactions with borrowers.
This feature also allows users to filter leads, so that high-priority opportunities are automatically surfaced to your loan officers, increasing their efficiency.
Post-Close
The post-closing feature in Total Expert allows users to engage with borrowers beyond closing day by keeping them up-to-date on educational resources and market insights, as well as opportunities for refinancing or leveraging their home equity.
This feature allows users to keep customers engaged by sending reminders about loan payments.
It also provides educational resources for homeowners as well as opportunities to capitalize on lower rates or built-up equity.
You can also get messages to customers faster by using a library of pre-built templates created by industry experts.
Reporting and Dashboards
Total Expert provides users with real-time performance metrics, customizable dashboards and access to pre-built and custom reports so they can uncover the data that matters most to their business.
Mortgage marketers can use Dynamic Campaign Reporting to evaluate performance by channel, audience, or time period.
They can also view data for each individual contact and see real-time metrics to quickly identify opportunities and mobilize their teams toward goals.
Plans and Pricing
Pricing for the Total Expert platform is based on each customer's needs and goals. Contact a customer care representative to get a quote.
Pros and Cons
Pros
Ease of use. Total Expert is very easy to use and the user interface is simplified compared to many other mortgage CRM systems. It is 100% mobile-friendly with the platform constantly evolving and building on their technology.
Comprehensive marketing platform. Total Expert offers a wide range of marketing tools, including email marketing, social media marketing, CRM, and content creation. This makes it a one-stop shop for mortgage lenders who want to manage their marketing efforts from one place.
Helpful Integrations. Total Expert integrates with a wide range of third-party software, including Zapier, Salesforce, Calyx, LinkedIn, and MBS Highway. This makes it easy for your team to centralize all their marketing tools in one place.
Cons
Setup takes time. The setup and implementation process takes time. You will need to dedicate some time to customizing the software to meet your needs.
Learning curve. The platform offers a lot of features that can be overwhelming to learn.
Integrations
Salesforce
Zillow
Zapier
BankingBridge
Denim Social
Active Directory
Blend
MBS Highway
Azure
Adwerx
Bankrate
BombBomb
LinkedIn
Calyx
Cardtapp
Compass Analytics
__
About the Author:
Kristina Morales is both a licensed mortgage loan originator and real estate agent in the State of Ohio. Inspired by her years of working with buyers and sellers and seeing a need for more consumer education, Kristina created loanfully.com, an online educational resource for borrowers and industry professionals. In addition to real estate sales and mortgage lending, Kristina had an extensive corporate career in banking, treasury, and corporate finance. She ended her corporate career as an Assistant Treasurer at a publicly traded oil & gas company in Houston, TX. Kristina obtained her MBA from the Weatherhead School of Management at Case Western Reserve University and her B.A in Business Management from Ursuline College.