5 Best Mortgage Loan Servicing Rights Software (2023 Reviews)
Real Estate Bees' editorial team asked a number of industry-leading lenders to share their expertise on the best mortgage loan servicing and management tools to help our readers make a more educated purchase decision when researching available solutions.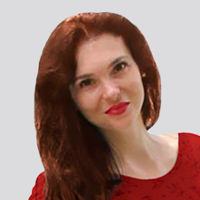 With the help of the experts, we identified the best mortgage servicing software solutions and evaluated their features, plans, and pricing information. Visiting retailers of the listed products by clicking links within our content may earn us commissions from your purchases, but we never receive any compensation for the inclusion of products and/or services in our consumer guides. Read our editorial guidelines to learn more about our review and rating process.
MCT Trading — Best Mortgage Servicing Rights Valuation Software
Founded in 2001, MCT Trading serves as a technology-powered capital markets advisory firm specialized in the valuation and hedge of mortgage servicing rights (MSRs).
The standout element of this platform is MSRlive! software, a pioneering tool that includes a rate shock analysis function.
This feature simulates diverse economic scenarios, illustrating their potential impacts on MSR valuations.
The software also uses sophisticated algorithms and machine learning techniques to comprehensively assess a plethora of variables, including interest rates, prepayment velocities and delinquency rates.
MCT Trading's MSRlive! software extends its robust functionality with additional features like custom price grids and custom MSR grids.
Features
Rate Shock Analysis
Sitting at the heart of MCT Trading's mortgage servicing rights software, this feature allows you to evaluate the potential impact of varying economic scenarios on your clients' mortgage portfolios.
By simulating changes within a range of +/- 200 basis points, you can gain insights into how hypothetical market fluctuations might impact your MSRs' value in graphs or charts.
The rate shock feature offers other capabilities as well, including alerts and notifications, scenario comparison, and drill-down capabilities.
MSRlive!
Power-packed with high-level precision in servicing portfolio valuations, MSRlive! is an intuitive web-based tool with capabilities such as custom grid pricing, cash flow projection, and risk management.
Employing over 400 different adjustable factors, this platform ensures automated and tailored scenario evaluations.
MSR Hedging
This feature allows mortgage professionals to hedge the risks associated with holding mortgage servicing rights.
With this feature, you can easily define the hedge ratio and calculate present values for future cash flows associated with your MBS (Mortgage Backed Securities) portfolio.
Enhanced Retain-Release Extension
MCT's Retain-Release Extension offers users comprehensive data when deciding whether to hold or let off parts of their MBS portfolios.
Users can access an EBX tool that seamlessly extracts loan data from MCTlive! and portfolio attributes from MSRlive!, enabling evidence-based decisions.
Plans and Pricing
MCT Trading offers personalized pricing for its software. You can reach out to a customer service representative to get more information about plans and pricing.
Pros and Cons
Pros
Advanced analytics and modeling. MCT Trading's mortgage servicing rights software offers enhanced modeling and analytics capabilities tailor-made for MSR valuations. These include sophisticated prepayment models, interest rate sensitivity analysis, and scenario simulations. These tools enable users to make more accurate and informed decisions about their MSR portfolios.
Customization and flexibility. MCT Trading's software offers an exceptional level of customization and flexibility. Users can adapt analyses to align with their distinct portfolio characteristics and business objectives.
Highly accurate pricing. MCT Trading's MSRlive! software delivers accurate portfolio pricing data by using over 400 different factors.
Cons
Costly add-ons. Add-on services include portfolio valuation reports, enhanced retain-release extension, MSR strategy consulting, custom MSR grids, MSR hedging, and brokerage services.
Learning curve. Considering the advanced features and intricate valuation options provided by this mortgage loan management software, it may take new users some time and training to fully grasp its functionalities.
Integrations
Fannie Mae
Freddie Mac
LendingQB
PCLender
OpenClose
Black Knight — Best Mortgage Servicing Software for Credit Unions
Black Knight, Inc. (NYSE:BKI) is an innovative home loan management software and analytics company that takes the lead among mortgage lending servicing software companies.
One of its outstanding products is CompassPoint℠, a platform designed for daily, loan- and cohort-level valuation and mortgage-related enterprise risk assessment.
Acting also as residential and commercial lending underwriting software, Black Knight boasts a host of other features, including analytics and predictive modeling, business intelligence, data and reporting, hedge and risk management, property data reports, and much more.
Black Knight was recently acquired by ICE (Intercontinental Exchange).
Features
MSR Pulse
This state-of-the-art feature in Black Knight's MSR Platform grants servicers direct access to concise, daily portfolio valuation reports formulated on broker-managed assumptions.
By leveraging this, servicers obtain laser-focused analytics, vital statistics, and precise recapture projections.
Daily Loan- and Scenario-Level MSR Valuations
This tool allows users to create reports illustrating the daily loan- and scenario-level valuations of their MSR portfolios.
It embeds influential factors into these valuations such as shifting interest rates, prepayment speed, and other market conditions.
Loan-Level Portfolio MSR
Crafted to empower servicers with a thorough understanding of their MSR portfolio performance and valuation at loan level, this feature uses loan-level data complemented by servicer-specific, mortgage broker-managed assumptions.
It allows users to generate reports that embed loan-level valuations, reflective of various factors, including interest rate fluctuations.
MSR Pro
This feature delivers custom-built reporting options, perfectly balanced between high-level overviews and granular insights.
Users can generate holistic, detailed reports of their MSR portfolios incorporating daily loan- and scenario-level valuations, hedging strategies, and bidding processes for aggregators and co-issue buyers.
Plans and Pricing
Black Knight's plans and pricing are customized to meet each customer's specific needs. To get a quote, you will need to contact a customer care representative.
Pros and Cons
Pros
Comprehensive mortgage lifecycle management. One of the standout advantages of Black Knight's mortgage servicing software is its ability to cover the entire mortgage lifecycle. From residential and commercial loan processing software to servicing tools and beyond, the software offers a holistic solution that streamlines operations and reduces data fragmentation.
Integrations and scalability. Black Knight's mortgage servicing software is known for its ability to integrate with various data sources, loan origination systems, and other platforms. This seamless integration enhances efficiency, data accuracy, and operational workflows.
Regulatory compliance. Black Knight mortgage servicing software prioritizes regulatory compliance to ensure lenders can operate efficiently while meeting regulatory demands. The company's software solution is designed to assist lenders in tracking changes in regulations, monitoring compliance metrics, and receiving alerts when potential issues arise.
Mobile app. The platform offers a range of mobile apps to help mortgage lenders perform scenario pricing and underwriting tasks on the go.
Cons
Learning curve and complexity. Given the comprehensive nature of Black Knight's mortgage servicing software and its array of features, there might be a learning curve for new users.
High cost. Although Black Knight's website does not display prices, several users have complained about the high cost of Black Knight's software tools.
Integrations
Phoenix
Optimal Blue
Roostify
Blend
Empower LOS
InterChange
FICS — Best Residential Mortgage Servicing Software
Established in 1983, FICS® specializes in loan origination and mortgage loan servicing systems.
FICS' unique selling point revolves around its ability to effectively optimize mortgage servicing processes.
It boasts a wide range of features, including payment processing, electronic viewing of statements, loan export and escrow administration, and more.
Features
Flexible Payment Processing
FICS enables mortgage servicers to accept and process a variety of payments from borrowers. Users can choose from a variety of payment processing methods.
They can also process a variety of transactions, including loan payments, transaction reversals, loss drafts, bankruptcy fees, and more.
In addition, users can process multiple payments in a single batch job and initiate automatic ACH payments for borrowers by creating a draft file in the NACHA (National Automated Clearing House Association) format.
Escrow Administration
This feature enables RESPA compliant escrow analysis for individual or grouped loans, allowing users to update tax bill and insurance premium values by using the Batch Tax and Insurance Schedule program.
This feature also offers other capabilities, such as generating annual and payoff disclosure statements.
It can also automate escrow disbursements, import and export PMI renewal information, and more.
Investor Reporting
Providing an expansive suite of accounting software for lending business, FICS' investor reporting tools facilitate the configuration of hundreds of report groups.
The system adheres to secondary market recognised reporting methods and churns out reconciliation, remittance, and delinquency reports compliant with the chosen reporting method.
It allows users to generate reports in tune with Ginnie Mae, Fannie Mae, and Freddie Mac regulations.
Collections/Delinquency Control
FICS' collections/delinquency control feature provides you with a comprehensive set of tools to help minimize your delinquencies.
With this feature, collectors can work from their own customized queues on a comprehensive collection screen which includes every necessary detail about the loan such as past and current amounts due, delinquency history, and promises made.
You can also set up numerous options for reminders, late notices, and delinquency notices to keep your borrowers informed of their status and assist with your collection work.
Plans and Pricing
FICS offers bespoke pricing tailored to each customer's unique needs and preferences.
To receive a quote that reflects your specific requirements, reach out to a member of their customer care team.
Pros and Cons
Pros
Ability to keep up with changes in regulatory standards. With FICS, you can keep up with the constant changes in government regulations — CFPB, HUD, and Fannie Mae. The software is updated as quickly and as functionally as possible, so you can stay in compliance.
24/7 customer support. FICS provides 24/7 customer service. You can contact their customer support team via live chat or email, and they will respond immediately.
Robust portfolio management capabilities. FICS software supports multiple investment types, including whole loans, MSRs, and MBS. It streamlines your portfolio management process with automated workflows and decision-making capabilities that reduce manual errors and increase efficiency.
Cons
No mobile app. While the platform offers a range of web-based mobile solutions, there is no mobile app for lenders or borrowers.
Commercial servicer software has high system requirements. While FICS' residential mortgage servicing software is more popular, the company also offers commercial loan software that comes with higher system requirements. The commercial loan servicing software requires a system running on Windows 10 or 11 (64 bit), Intel Core i5 processor or higher, 8GB RAM or higher, and Microsoft .NET framework 4.8 or higher. But users can opt for the cloud-hosting solution.
Integrations
Fannie Mae
Freddie Mac
Ginnie Mae
Essent Guaranty
OpCon
MISMO
ValueLink
RiskSpan — Best MSR Platform for Risk Modeling
Established in 2001, RiskSpan distinguishes itself as a cutting-edge cloud-based platform, offering an array of tools and services for mortgage originators, servicers, and real estate investors.
What sets this mortgage brokerage software apart is its Edge platform, a cloud-based analytics solution for loans, structured finance investments, which also includes an all-inclusive MSR valuation and risk modeling solution.
The software boasts another innovative feature: its credit loss accounting solution, providing audit-ready accounting for all debt securities and major loan types.
Features
Multiple Scenario Analyses
RiskSpan's multi-scenario forecasting feature enables users to model different economic conditions, interest rate environments, or other factors that may impact mortgage loan performance.
This feature allows you to stress test your portfolio, challenge or corroborate pricing assumptions through alternative approaches, define your own prepay and credit assumptions, or run RiskSpan's proprietary models.
Multi Scenario Yield Table
This feature allows you to instantly run and compare multiple scenario analyses on any individual asset in your portfolio.
By leveraging this feature, you can simultaneously view the impact of as many as 20 different scenarios on outputs, including price, yield, WAL, DV01, OAS, discount margin, modified duration and weighted average CRR/CDR.
Consolidate and Map Servicer Data
This lets you consolidate and map data from multiple servicers into a single format so that it's easier to analyze and report on.
By using a robust methodology for quality control, servicer data is ready for rigorous analysis in just minutes.
You can also apply a machine learning model that accounts for past experience and view month-over-month data visualization reports.
Historical Performance Differences
RiskSpan's historical performance differences allow you to compare custom cohort histories.
Edge's flexible visual query interface allows users to analyze loans or pool performance in detail. Users can create custom loan-level cohorts based on more than 50 different fields.
Plans and Pricing
There is no fixed pricing plan for RiskSpan's mortgage servicing rights software. Contact a member of their customer care team for a quote.
Pros and Cons
Pros
Comprehensive loan-level data. RiskSpan provides comprehensive loan-level data for residential mortgage-backed securities (RMBS), which allows users to perform detailed analytics and risk forecasts. This level of detail is not typically available in other RMBS data platforms.
Flexible loan segmentation. One standout feature of RiskSpan's mortgage MSR software is its ability to offer flexible loan segmentation, providing greater insights and control over portfolio valuation and risk analysis. In scenarios where speed is critical, such as daily or intraday hedging, the flexible loan segmentation feature allows users to perform valuation and risk analysis at the rep-line level.
Offers a free trial. The platform offers a free trial for people looking to test its functionalities.
Cons
Learning curve. RiskSpan's advanced analytics are difficult for users who are not familiar with complex financial models and statistical techniques to use.
No mobile app. RiskSpan doesn't offer a mobile app. The software can only be accessed on desktop computers.
Integrations
S&P Global Market Intelligence
Verisk
Intex Forbearance Data
Vaultedge — Best Mortgage Manager Software for Loan Boarding
Vaultedge is a Document AI platform that extracts information and insights from both structured and unstructured documents, unlike traditional OCR software, which works only for structured documents/forms.
The platform boasts a cutting-edge mortgage manager software designed to streamline loan origination, servicing, and portfolio management for lenders and financial institutions.
At the core of Vaultedge's mortgage lending automation software is an AI that autonomously classifies over 500 mortgage documents, extracts more than 2,000 fields, and flags exceptions, making the loan management process easier for loan officers, loan processors, and post-close teams.
Features
Automated Indexing
Vaultedge's automated indexing feature revolutionizes the organization and search of loan documents by creating a nimble, easy-to-navigate structure.
By leveraging natural language processing and machine learning, this feature allows swift upload and automatic index generation of platform-stored documents.
This index is then utilized to search and retrieve necessary documents based on specified criteria, sifting through document types such as 1003, Loan Estimates, and more.
Automate Data Validation and Exception Handling
This mortgage loan servicing software solution uses a combination of rule-based and AI-powered algorithms to validate data, identify potential errors, and trigger appropriate actions.
You can easily find any inconsistencies or violations of the defined rules. You can then review the data by clicking on the extracted value and verifying its source.
Vaultedge Income Analyzer (VIA)
The income analyzer tool uses sophisticated algorithms to analyze various sources of income such as dividends, interest payments, rental income, etc., and presents this data in a clear and easy-to-understand format.
Additionally, it also allows users to compare their clients' income streams with industry benchmarks, providing valuable insights into market trends and opportunities.
Title Search Automation
Capitalizing on proprietary AI technology, this feature performs simultaneous searches, delivering robust and accurate data on property ownership, liens, and judgments.
It can process upwards of 1,000 documents daily, accepting PDF files for data extraction.
Through the application of rule-based algorithms, documents are identified, indexed, and relevant data is categorized under respective titles with 99.9% accuracy.
Plans and Pricing
Rather than offering a one-size-fits-all plan, Vaultedge provides customized pricing tailored to meet the unique needs of each client.
To receive a quote that reflects your organization's needs, reach out to one of their customer care reps.
Pros and Cons
Pros
Handling more loans at once. With this mortgage lending software, you can easily consolidate all of your loan documents into a single account. This makes it easier to keep track of debt and manage finances. Its AI software automatically classifies 500+ mortgage documents, extracts 2,000+ fields and identifies exceptions, making it easier to handle more loans in a shorter time.
Streamlined loan closing process. Vaultedge's automation capabilities significantly reduce the time and effort required for loan closings, enabling lenders to complete the process up to 70% faster than traditional methods.
Enhanced compliance and risk management. Vaultedge's AI-powered due diligence and compliance checks help lenders stay ahead of changing regulatory requirements and reduce the likelihood of errors, omissions, or fraud. Additionally, the platform's real-time monitoring and alert system provides a more comprehensive assessment of loan applications.
Cons
High price. As a cloud-based SaaS platform, Vaultedge is costlier than on-premise solutions or legacy software, which could be a barrier for small lenders or those with limited budgets.
Integration issues. Vaultedge's API-first design and pre-built integrations with popular LOS platforms make it easy for lenders to set up the software. However, some lenders still face challenges integrating the software with their existing systems and processes.
Limited support for non-conforming loans. Vaultedge's AI-powered mortgage underwriting software engine is designed primarily for conforming loans, which may limit its usefulness for non-conforming or specialty loans.
Integrations
Encompass
Black Knight Empower
Black Knight MSP
Wipro NetOxygen
__
About the Author:
Kristina Morales is both a licensed mortgage loan originator and real estate agent in the State of Ohio. Inspired by her years of working with buyers and sellers and seeing a need for more consumer education, Kristina created loanfully.com, an online educational resource for borrowers and industry professionals. In addition to real estate sales and mortgage lending, Kristina had an extensive corporate career in banking, treasury, and corporate finance. She ended her corporate career as an Assistant Treasurer at a publicly traded oil & gas company in Houston, TX. Kristina obtained her MBA from the Weatherhead School of Management at Case Western Reserve University and her B.A in Business Management from Ursuline College.