12 Best Photo Editing Software for Real Estate Photography Compared
Real Estate Bees' editorial team asked a number of industry-leading real estate photographers to share their expertise on the best real estate photography software apps to help our readers make a more educated purchase decision when researching available solutions.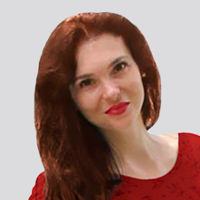 With the help of the experts, we identified the best real estate photography software tools and described their features, pricing, pros, and cons. Visiting retailers of the listed products by clicking links within our content may earn us commissions from your purchases, but we never receive any compensation for the inclusion of products and/or services in our consumer guides. Read our editorial guidelines to learn more about our review and rating process.
This article lists the best photo editing software tools that are popular among real estate photographers.
We reviewed the top features and prices of each, and compared their best and worst qualities.
Read on to see which real estate photography editing software apps made the cut.
Experts' Choice Breakdown for Real Estate Photography Software Apps
Which software do you think is the best choice for real estate photography?
START EDITING FOR FREE
Canva is one of the best free graphic design tools for beginners. It allows users to create high-quality designs in a matter of minutes.
It's the perfect tool for anyone who wants to design beautiful graphics for social media, blogs, and websites.
It has a library of over 1 million images that users can manipulate to create something original.
The platform also offers an appealing user experience and simple interface.
It has drag-and-drop features that allow users to easily add text boxes, graphics, icons and images into their designs with just the click of a button.
The software also includes many preloaded templates that can be edited as needed. This means users don't have to start from scratch every time they want to create a brand-new design.
It's like Photoshop, but much easier to use.
Pricing
Canva has a free version and a premium version. The premium version is billed at $12.99/month or $119.99/year, for up to 5 people.
Any additional team member is billed $60.00/year ($5.00/month) on a yearly plan, or $7.00/month on a monthly plan.
Pros
Easy to use
Free version available to users
An adequate selection of templates
Impressive sharing capabilities
Works on mobile and desktop
Ease of use of resources
Intuitive tool
An excellent user interface
Cons
Limited photo editing tools. Canva focuses more on graphic design.
Reduced image quality
Mobile app is not very intuitive
Limited file export options
Can't download raw files to your computer
START FREE TRIAL
If you're looking for the best real estate photography software, you might want to start with the most popular.
Adobe Photoshop is a raster graphics editor developed by Adobe Systems Incorporated. It is specifically designed to allow users to create and edit raster images in multiple layers.
These overlays can lend transparency to your images, while also masking or filtering them. It is also possible to apply several color models to these layers from CMYK to RGB and Duotone color spaces.
Whether you're a real estate photographer looking for a real estate photo editing software, a graphic designer, or casual hobbyist who needs to create catchy designs, this is the tool for you.
It's the industry standard for creating, editing and managing images and graphics on computers. It can be used as a standalone program or as part of Adobe's Creative Cloud Suite.
Pricing
Adobe Photoshop uses a subscription-based model.
Users have to subscribe to Adobe Creative Cloud membership, which has three different pricing plans: Photography Plan (1TB) – $9.99/month, Photoshop Plan – US$20.99/month, or All Apps Plan – US$52.99/month.
Pros
Vast range of powerful designing tools
Easy cropping and resizing
Integrated stock library
Supports almost all image formats
Syncs libraries and cloud documents easily
Allows unlimited layers
Has a lens correction filter
The main pro is that it's really the only software that I can use to edit real estate photos with the flambient method.

It also has the most tools to help add extra "spark" to the real estate photos, and works well with Adobe Lightroom when Lightroom is used as the main image processor.

It just works the best.
Cons
High price
Complicated learning curve
Slow rendering for high-quality images and large files
Consumes a lot of disk space
Limited vector graphics support and compatibility
The main con of the software is that it's not free. However, I can't really expect great software to be free.
START FREE TRIAL
Adobe Lightroom is a photo editing and management system developed by Adobe Inc. as part of the Creative Cloud subscription family.
It was designed to be an efficient way to manage, import, organize and edit photos. It offers a wide range of functionality designed to improve the quality of photos.
Users can adjust exposure levels, contrast levels, saturation levels and more—all without having to open any other programs or apps on their computer.
Plus, since Adobe Lightroom is part of the larger Creative Cloud suite from Adobe, it syncs with all other CC apps.
This means that users can access their photo library from anywhere at any time. It also allows users to create collections of images based on date or keyword tags.
Pricing
Currently, Adobe Lightroom costs $9.99 per month or $119.88 per year. Users can also choose to subscribe to any of the Adobe Creative Cloud membership plans.
This offers access to Adobe Lightroom.
Pros
Simple and clean interface
Automatically syncs photos to cloud storage
Powerful raw profiles and filters
Panorama and HDR stitching
Built-in file management/cataloging system
I chose Lightroom because of Adobe's top-of-the-line quality in all of their programs. As a real estate photographer, Adobe Lightroom and Photoshop are the industry standard and are truly invaluable to my work.

Adobe also offers a discounted package for both programs, making them a very affordable option for any photographer.

Lightroom, for example, is such a powerful program in terms of bringing more detail out of areas that are in shadows.

In real estate photography, you want to get as much detail out of a shot as possible, so the Lightroom shadows and contrast tools are an absolute must.

Lightroom is also excellent at color correction.

Getting the correct color in real estate photography is something that many real estate photographers, especially those just starting out, struggle greatly with.

Lightroom allows you to make very subtle color adjustments, which is extremely helpful.

It also has a huge catalog of distortion adjustment tools. This means that, no matter what lens you are using, Lightroom is very likely to have the lens on file. Hence it can fix any distortion around the edges of your photo.
I like this software for its ability to quickly control lighting.

It also allows the dynamic range of a real estate image to achieve maximum dynamic range (detail in the darkest and lightest areas of a scene), as well as exposure, tones, texture, and clarity.

Because Adobe has targeted this software toward professional photographers — and while providing vast and powerful image control, they have simplified the operational aspects to make it a highly productive way to process a large number of photos quickly.
Cons
A bit pricey
Limited sharing
Can't choose which photos to sync
No layers or blend modes
Limited editing tools
No local printing
No plugin support
The largest con in my opinion is that I personally need to use another program, Photoshop, to put the finishing touches on my images.

It would be amazing if everything was available in one program. However, Adobe makes the workflow nearly seamless, so it really isn't a headache at all.

Lightroom is also unable to truly merge several photos together to a high standard. Although the tool can merge images and can do a decent job, there is no substitute for hand blending in Photoshop currently.

This alone means that I need to use both programs every time I edit.

Lightroom gets the photo about 90% of the way to the finished product, but lacks the finer tools to really give images that professional and highly accurate look.
Possibly more expensive. Lightroom is only available on a "lease" basis from Adobe.
PicMonkey is an online photo editing and collage app. It is a powerful, easy to use photo editing tool and an excellent option for beginner real estate photographers.
With PicMonkey, users can easily add text, shapes and graphics to their photos. They can also use the app's built-in filters, lighting effects and other special effects to give photos a unique look.
It comes with thousands of free images and graphics that can be applied to projects.
Users can also easily upload or take brand-new photos from within the app, add text, borders, stickers and more.
It has a built-in social media tool that allows users to post their edited photos directly to Instagram or Facebook.
PicMonkey is available on Android, iOS, and desktop.
Pricing
PicMonkey has three subscription-based plans: Basic plan billed at $7.99/month or $72.00/year, Pro plan billed at $12.99/month or $120/year, and Business plan billed at $23/month or $228/year.
Pros
Easy to use
Affordable
Creative templates
Modern, sleek designs
Large selection of fonts and graphics available for use
Cons
Limited image cropping options
Image size auto-fix unavailable
Limited photo editing capabilities
GIMP is the GNU Image Manipulation Program. It is a free, easy to use and open source image editor.
It is used by artists, real estate photographers, designers, and other professionals who want an alternative to Photoshop without paying for it.
GIMP was originally developed as an upgrade to the free software application ImageMagick, but has since grown in popularity and functionality.
The program allows users to make changes to images by applying layers, channels and filters. It supports many other advanced editing features, such as scripting.
It can also be used to create simple animated images in the GIF format and complex composite documents with multiple pages.
GIMP is available for Windows, Mac OS X and GNU/Linux operating systems.
Pricing
GIMP is a free real estate photo editing software.
Pros
Completely free of charge and open-source
Customizable interface
Powerful tools for image editing
Pretty small learning curve
Light and Multiplatform software
Exporting images in various formats
Cons
The selection tool isn't very precise
Limited features compared to other paid software
Lack of customer support
Limitations on the number of layers that can be used
Cropping is also a bit difficult to use
Load time is slow
Snapseed HDR is a free photo editing app for Android and iOS phones.
This easy-to-use tool allows users to make their photos look as if they were taken with a wide-angle real estate photography lens.
It allows users to take multiple shots of the same scene and then combine them into one image.
By combining multiple exposures of the same scene into one image, that image has more detail in the shadows and highlights than any single exposure could capture.
This tool also allows users to change things like saturation, contrast and temperature within an image without affecting other areas within the photograph itself.
It is a way to get rich, vibrant colors and contrast in your photos.
Pricing
Snapseed HDR is a free photo editing app.
Pros
Free mobile application for on-the-go photo editing
Easy to use
Compatible with Android and iOS devices
Posts edited photos directly to social media
Cons
Incompatible with desktop computers or laptops
Serif PhotoPlus offers a wide variety of features that are essential for editing photos. This includes:
tools for adjusting color balance, brightness, contrast, exposure, and saturation
removing red-eye from photos
rotating images and cropping out unwanted sections.
It also allows you to add text to photos, apply filters to images, sharpen and resize your pictures, build image montages (collages) and design web graphics (such as banners).
Serif PhotoPlus also features tools for creating panoramas out of multiple images taken at once with a camera's panorama mode.
In addition, it features tools for creating collages out of multiple photos taken at once with a camera's burst mode.
It has a simple and easy to use interface. The program can be used on both Windows and Mac computers.
Pricing
Serif PhotoPlus is available as a subscription, or as a perpetual license. The subscription is based on a monthly or annual fee that starts at $9.99/month or $59.99/year, respectively.
The perpetual license costs $49.99 for the base version of Serif PhotoPlus. This gives users access to the product and all its features without any recurring fees, but it does not include any updates.
Pros
Tons of powerful photo editing tools and effects
Geo-tagging
Extensive social integration
An excellent silhouette cutout tool
Tilt-shift and other depth of field effects
Affordability
Cons
Interface not as slick or intuitive as the competition
Doesn't automate non-destructive editing
No adjustment brushes
VSCO is a powerful photo editing and sharing app developed for iOS and Android devices.
It enables users to take images and alter them by using preset filters and editing tools within the app.
Unlike other photo-editing mobile apps, VSCO allows the user to control the filter intensity so that they don't overdo the effects and still get professional results.
VSCO offers a direct messaging tool that allows users to send text or picture links to other users who follow them.
It is not just useful in enhancing real estate images, but can also be used to boost a realtor's social media feed.
Pricing
VSCO offers a free 7-day trial, then users are required to subscribe to the VSCO X plan that is billed at $19.99/year, or $7.99 per month.
Pros
Large variety of editing tools
Impressive sharing capabilities
Good selection of presets
Ability to interact with community members
Cons
Lack of web or desktop versions
In-app purchases
Pixlr is a free, cloud-based photo editor. It's designed to be easy to use and packed with features.
The app's wide range of filters and effects make it easy to beautify photos by making them brighter or darker, adding grain or vignetting, or even transforming them into black-and-white images with just a single tap.
Users can crop their photos, rotate them, and straighten them out if they're crooked.
Pixlr also offers a number of advanced tools that can help users make photos look their finest, including an eyedropper tool. This helps users adjust the color of individual objects in an image.
A sharpen tool lets you bring out the details in an image. A text tool allows your to add text to images in many different fonts and colors.
Pricing
Pixlr offers three different plans, each with different features. The first plan is the free plan, which allows you to use Pixlr's basic features.
The second plan is Pixlr Premium which costs $4.90/month and adds more advanced features like layers and filters.
The third plan is the Pixlr Creative Pack, which costs $19.99/month and adds even more features, including access to stock content — 10 million graphics, templates, fonts, and 3D files.
Pros
Portable/mobile
Supports layers and masks
Customizable interface
Broad range of editing options
Has a vast selection of fonts and copyright free images for background use
Easy to learn
Cons
Requires Adobe Flash
Annoying ads
Limited selection of templates
Luminar AI is a photo editing software that allows photographers to fine-tune the details of their photos with precision.
It offers a wide range of tools for making adjustments to photographs, including color-grading and color correction.
It also has an extensive selection of presets for common types of situations, such as shooting in low light.
Luminar AI has an intuitive, easy-to-use interface and an impressive library of features that range from automatic enhancement tools to advanced noise reduction algorithms.
It is the world's first and only photo editing software that uses artificial intelligence to help users achieve professional-level results with just one click. This app can be used on Macs, Windows PCs, and mobile devices.
Pricing
Luminar AI requires a one-time payment for a license. A single license costs $79. Two licenses cost $99, and three go for $119. Each license contains a standalone app and a plugin.
Pros
Affordable
Clean user interface
Faster photo editing results
Great customer service
You can use it with other photo editing software like Photoshop
Cons
Limited photo editing features
Incompatible with mobile devices
Limited export options
Requires more disk space
High system requirements
Aurora HDR is a premium photographic software that allows users to enhance their photos by turning them into high-quality HDR images.
It's designed to be as simple and intuitive as possible, so users can focus on what matters most: creating stunning photos. It's the best HDR software for real estate photography.
The software includes several different modes that allow users to quickly adjust the overall tone and color in their images.
These modes include Exposure, Tone Curve, HSL/Color Selector, Split Toning, Detail Extractor and Lens Correction.
In addition to these modes, Aurora HDR also provides an Auto-Align feature which enables users to quickly align the images in the layers panel.
It works on Mac and Windows PC, and is compatible with most major image formats.
Pricing
Aurora HDR costs $99.
Pros
Functions as both a plug-in and a standalone app
Wide range of tone and color settings
Smart photo editing tools
Supports third-party plug-ins
Performs non-destructive image editing
High degree of image processing
Cons
Relatively long merging process
No lens correction profiles
Requires a powerful graphics card
Localized retouching is limited
Photomatix Pro is photo editing software that allows users to take multiple photos, blend them together into one image, and then edit the result.
It's ideal for real estate photographers who want to create original images that have a dream-like quality.
They can produce stunning HDR images from single exposures or merge multiple exposures into one.
It's suitable for creating high-contrast images with deep shadows and bright highlights. Photomatix Pro can be used on Mac and Windows computers, as well as iPhones and iPads.
The program works with RAW files and JPEGs, so images don't need to be processed before using Photomatix Pro.
Users can also set up presets in the software so that every time they launch it, the results will be consistent.
Pricing
Photomatix Pro requires a one-time payment of $99.
Pros
Easy to use
Lots of presets
Ideal for both novices and experts
Can use single images or a number of bracketed images
Cons
Limited sharing options
Long learning curve
Adjustment brush is basic with poor edge detection
Lens correction not available
Learn More About Real Estate Photography Equipment
To help newbie real estate photographers, realtors, and homeowners select the best equipment to photograph and film real estate, we at Real Estate Bees, in conjunction with a number of leading industry experts, created comprehensive consumer guides for various real estate photography equipment and accessories:
Additionally, you can learn about the best practices and techniques on photographing real estate properties from industry experts through our article on 30+ real estate photography tips.
__
About the Author:
Oleg Donets is a serial entrepreneur, technology and digital marketing strategist with a solid track record. Since 2013, he has been successfully helping numerous startups and established companies from a wide range of industries to launch, grow and scale their businesses by utilizing his innovative technology solutions and progressive marketing strategies. Oleg is a founder of Real Estate Bees, a cutting-edge technology & marketing platform for the real estate industry. Oleg is also a proud business mentor at SCORE, the nation's largest nonprofit organization and a resource partner of the U.S. Small Business Administration.