Top 10 Residential Rental Property Management Software Tools for Small and Large Landlords' Business (Free & Paid Online Apps)
Real Estate Bees' editorial team asked a number of industry-leading real estate investors to share their expertise on the best property management software tools to help our readers make a more educated purchase decision when researching available solutions.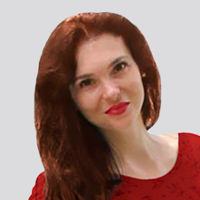 With the help of the experts, we identified the best free and paid cloud-based residential rental property software apps for small and large landlords' business and evaluated their features, pricing information, pros, and cons. Visiting retailers of the listed products by clicking links within our content may earn us commissions from your purchases, but we never receive any compensation for the inclusion of products and/or services in our consumer guides. Read our editorial guidelines to learn more about our review and rating process.
Table of Contents
Best Free Property Management Software for Landlords
Best Paid Property Management Software for Landlords
Best Free Property Management Software for Landlords
TurboTenant is one of the cloud-based property management software companies.
It allows landlords and property managers to streamline the process of finding tenants and dealing with maintenance issues.
TurboTenant offers landlords and property managers access to a tenant database, a rent calculator, lease agreement templates, and the ability to order credit and criminal background reports.
It also allows them to automatically syndicate real estate property listings to multiple sites.
This is a lightweight system designed to be one of the best property management software apps for small landlords with 1 to 100 units.
Features
Rental advertising. Syndicate your property to dozens of real estate listing websites for free automatically.
Professional listing page. Create a landing page to present your rental listing to potential tenants.
Pre-screener questionnaire. This feature helps you learn more about potential tenants.
Online rental applications. TurboTenant offers rental application forms for a variety of use cases. E-Leases are available for a one time fee of $9.
Tenant portal. Tenants can submit maintenance requests easily through TurboTenant's portal.
Online tenant screening software for landlords. Tenants pay for screening. This covers credit, criminal history, and past evictions.
Expense tracking. You can record payments and expenses online with TurboTenant.
Rent collection and payments. The tool offers a variety of rent collection options including autopay and payment tracking.
Plans and Pricing
TurboTenant offers free tools and services to landlords. However, there are also paid features.
Tenant screening fees can be $35 to $55. Application fees are paid by the applicant.
Electronic lease signing is available for a one-time fee of $9. Rent comparison reports are priced at $14.99 per report.
There is also a form pack for landlords containing 32 rental forms, priced at $145.
Pros and Cons
Pros
Free for independent landlords.
Inclusion of a pre-screener questionnaire.
Equipped with automatic text and email notifications for landlords, leads, and applicants.
Excellent customer support, based on online reviews and comparisons of the company on G2 and Capterra.
Cons
Maintenance request tracking is not included.
Limited accounting or reporting functionality.
It is a free tool for landlords, but tenants have to pay premium pricing for most services.
Integrations
TurboTenant integrates with Transunion, Stripe, Plaid, Steadily, and Sure.
Landlords can syndicate listings directly from TurboTenant to Realtor.com, Apartments.com, Zillow, Rentpad, Redfin, Dwellsy, Houses.com, and more.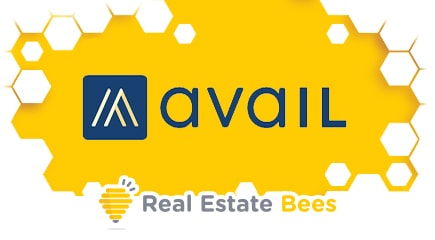 Let's start with a list of the most popular property management software systems in the USA with tools offering free plans for small scale landlords.
The first tool among our reviews and comparison guide is Avail, which is probably the best property management software for small landlords.
It combines desktop and mobile property management systems to streamline the rental application process for both landlords and tenants.
This software solution automates the publishing of listings across multiple real estate platforms, allowing potential tenants to apply online and schedule property viewings easily.
In addition, landlords are able to obtain credit and eviction reports, as well as criminal records and other information about applicants.
You can also customize state-specific lease templates by adding or editing clauses and rules. Using Avail is free for small landlords with less than 10 units.
Features
Rental property listing. Syndicate listings across top rental listing websites like Zillow, Trulia, and Hotpads.
Tenant screening. Tenants pay for screening directly by choosing any of the Credit+ ($30) or Full screening ($55) options.
Tenant portal. Tenants can submit maintenance requests through the portal. You can also invite your contractors to join the conversation.
Rent collections and payments.
Maintenance request management. You can keep track of maintenance tasks and tenant communications from one dashboard.
Reporting, accounting, and bookkeeping software for landlords. Keep a log of expenses and income for tax time.
Electronic lease agreements.
CreditBoost helps renters build a positive credit history by automatically reporting all of their on-time payments to the credit bureaus.
Rental analysis. Through its partnership with Rentrange, Avail helps you determine optimal rent prices for your properties.
Plans and Pricing
Avail offers two subscription plans — a free Unlimited plan and a cheap Unlimited Plus plan that costs $5 per unit per month.
The Unlimited Plus includes certain features not available in the free version, such as expedited payments, marketing websites, and customized applications & leases.
Additional services offered by Avail can be purchased at an extra cost.
Pros and Cons
Pros
Pre-built state-specific lease templates.
Ability to facilitate electronic payments.
The integrated platform allows tenants to report maintenance issues and schedule repairs.
Syndicates rental property listings to popular listing websites.
Cons
Does not feature an accounting module.
Less robust reporting tools compared to its alternatives.
Free plans do not include marketing websites or customizable property leasing tools.
Integrations
Avail is one of the best tools for small property owners. It integrates with major property listing websites for property syndication.
These include Zumper, Zillow, Apartments.com, Doorsteps, Realtor.com, Hotpads, Trulia, Walkscore, ApartmentList, and Padmapper.
The company also partnered with rental analytics website Rentrange, insurance providers Lemonade and Steady, and FleetWave, a fleet management software.
Other Avail integrations include Transunion, Two men and a truck, and Creditboost.
TenantCloud is a property management software for small landlords.
It provides real estate investors with a comprehensive dashboard where they can accept online payments, collect rental applications, and screen tenants.
Small property owners also benefit from the program's built-in accounting platform that promotes more efficient budget management.
The platform is simple and intuitive, but also powerful enough to handle any situation a landlord or property manager might encounter.
For small companies looking for a full featured property leasing solution, this tool also fits the bill. TenantCloud is available as an app for Android and iOS devices.
Features
Payment processing. Tenants can set up auto pay which allows them to automatically pay rents without needing to sign in.
Automated accounting. TenantCloud works as accounting software for property management companies. You can store all receipts, invoices, and maintenance expenses with TenantCloud. You can easily sync your TenantCloud account with Quickbooks Online.
Tenant background screening.
Tenant portal. Tenants can sign lease agreements and communicate maintenance requests via the tenant portal.
Owner portal. Landlords can access all information relating to a particular property including scanned documents and financial activity via this portal.
Listing landing page.
Property insurance management.
Maintenance request management. Every request for maintenance will have a unique number and will pass through three phases: new, in progress, and resolved.
Reporting. Landlords can export rent rolls, schedule E-reports, and profit and loss statements.
Plans and Pricing
TenantCloud offers a free version and two paid plans. The Starter plan costs $12 per month, and the Growth plan costs $40 per month.
TenantCloud also offers customized pricing options to fit any business need.
On the free plan, landlords can add listings, collect rent payments, conduct tenant screenings, and receive maintenance requests.
The Starter plan comes with additional features including a real estate investor CRM that tracks leads, tax reports, and lead generation tools.
On the Growth plan, landlords have access to the owner portal as well as advanced property management tools and QuickBooks Online integration.
Pros and Cons
Pros
The system aggregates and stores communication histories, which makes it easy to go back and double check things when necessary.
Auto-calculation of late fees.
Built-in e-signature tools.
Excellent mobile application.
Cons
ACH payments are difficult to set up.
The software advertises other rental properties to tenants.
Integrations
TenantCloud integrates with the following third-party apps:
Stripe
Google Calendar
Google Maps
Transunion's TLOxp
QuickBooks Online
Innago is free software for managing residential, commercial, and student housing.
It helps landlords screen tenants, collect rents, and streamline their business processes for free — from signing leases to managing maintenance requests.
There are also Android and iOS apps for hands-on property management.
The app lets you manage your properties, accept rent payments, and make quick work of maintenance requests from tenants.
Innago is an investment property management software for small companies and landlords who want to save money on software fees.
At the same time, it still provides all the features you need to conduct your property management business effectively.
Features
Online rental payments. Tenants pay $2 for ACH payments and 2.75% for credit or debit card payments.
Tenant screening. Criminal, credit, and eviction history reports cost $30-$35, paid by the tenant.
Tenant communication tools.
Work order tracking. Track the progress of maintenance tasks with this feature.
Expense reporting. Keep track of payments, receipts, invoices, and statements.
On-time rent payment reporting to Transunion.
Online leasing and document storage.
App for landlords to collect rent with late fees and automatic invoices.
Custom rental property listing pages plus syndication.
Pros and Cons
Pros
Intuitive mobile app
Free for landlords and property managers
Excellent customer service
Ideal for managing student housing and commercial properties
Cons
Integrations
Innago integrates with QuickBooks Online.
Best Paid Property Management Software for Landlords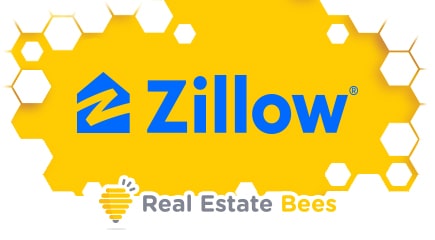 We'll start our list of the best paid property management software programs for landlords with a tool facilitating the use of the most popular property listing platforms.
Zillow Rental Manager is a tenant management software that helps you advertise your property where millions of renters search each month — on Zillow.
The tool is easy to use and offers many features, including messaging and tenant screening, so it's easy to find and screen applicants quickly.
Features
Property advertising. List your property directly on Zillow, Trulia and Hotpads.
Electronic payments. Collect rent easily via ACH, debit or credit cards.
Maintenance requests management.
Tenant credit and background screening. Tenants pay $29 for screening applications. This covers credit reports and background checks. The $29 fee allows the tenant to apply to an unlimited number of Zillow rental listings for 30 days.
Lease signing. You can sign leases online.
Rental applications. Landlords can enable online applications.
Plans and Pricing
Zillow Rental Manager has no pricing plans. It offers a wide range of services that landlords can pay for individually and add on over time.
There is no sign-up fee, and services can be canceled without penalty at any time.
Landlords pay nothing to add their property to the service and then are charged $9.99 per week for any active listings.
Tenants pay a $29 screening fee once every 30 days and can use that charge across all applications made during that time frame.
Online payment fees are free for landlords, but tenants have to pay a 2.95% credit card fee or a $9.95 flat fee per transaction.
Pros and Cons
Pros
Property leasing tools can be used separately, and still work in sync with one another.
Auto-reply can be turned on or off.
Quick and seamless rent collection.
Syndication of rental property listing to widely-used listing sites.
Real-time syncing and listing updates.
Cons
High rental manager costs.
Not designed for full property management functions.
Less robust features compared to its competitors.
Limited in-person support.
Integrations
Apart from Zillow, Trulia and Hotpads, Zillow Rental Manager integrates with the following third-party apps:
Buildium
Birdeye
Hemlane
LionDesk
Chime
Rentec Direct is a web-based, full-featured property management system for landlords and real estate property managers.
It is undoubtedly one of the best property management software tools for small landlords.
This investment property software offers a comprehensive suite of property management services, including accounting, payment processing, and tenant management.
Rentec Direct is designed to meet the needs of residential and commercial property managers.
It is built on a rock-solid security foundation with multi-factor authentication and real-time data backups. It was one of America's fastest growing companies on the Inc 5000 list in 2021.
Features
Property listing pages and listing syndication. Rentec Direct has a vast network of distribution partners including Zillow, Trulia, Yahoo, Craigslist, Homes.com, and more.
Website template to showcase available rentals.
Customizable applications. Rentec allows e-signing. You can create, share and store customizable forms which contain your own tenancy criteria.
Tenant screening. Rentec offers credit and background checks, SSN validation, and nationwide eviction searches, and more for $15 per search.
Tenant portal. Tenants can login to this portal to make rent payments and submit maintenance requests.
Owner portal. Track the overall performance of your properties.
Maintenance request management and work orders.
Rent collections and payments.
Accounting and financial reports. Full ledger accounting for your properties.
Secure file storage.
Plans and Pricing
Rentec Direct charges $35 per month for the Rentec Pro plan and $40 per month for the Rentec PM plan.
Additionally, it includes a 2.75% transaction fee for credit card purchases, and a $7 to $15 tenant screening fee.
Both plans offer the same basic features including file storage, tenant management, and property management features.
However, only Rentec PM allows ACH payments and automatic CAM (common area maintenance) payments.
Rentec PM also offers an owner's portal and more reporting features.
Pros and Cons
Pros
More affordable than its main competitor, AppFolio.
No long-term commitment, or setup fees.
A+ customer service.
Intuitive and easy to use software.
Cons
Less robust communication features.
Outdated user interface and marketing website.
No mobile app for property managers.
Requires separate accounting software like Quickbooks Online.
Bills to vendors cannot be paid through the system.
Integrations
Rentec Direct offers supported integrations with the following third-party apps:
DocuSign
HelloSign
QuickBooks Online Advanced
Twilio
Plaid
The Closing Docs
ZInspector
IntelliCorp
Blue Moon software
Sure
Steadily, and more.
It syndicates listings to about 20 real estate property websites, including Zillow, Trulia, RentalBeast, Rentals.com, Trovit, Homes.com, Hotpads, Realtor.com and Apartmentfinder.
MRI Property Tree is a leading property management software offering a single sign-on (SSO) based maintenance module.
It allows landlords, tenants, handymen, and property managers to work together to track all maintenance requests with detailed reports.
You can schedule and conduct property inspections as well as generate detailed reports with specific notes and images.
The tool also provides electronic signature capabilities which allow users to validate documents and contracts.
This online property management solution also offers a variety of integrations, letting users easily connect the system to third-party applications such as Xero and RentalHeroes.
MRI Software is the first property management software founded in 1971.
Features
Trust accounting and Tenant Download. Automatic payments reconciliation and tenant receipts. They also offer bulk invoicing through the Invoice Genius integration.
Performance and revenue insights.
Property and lease management. Secure e-sign feature helps you digitally manage leases
Tenant screening. The tool integrates with Acutraq background screening, AMRent, and HomeScreen to offer multi-state criminal searches and credit checks.
Customizable forms and reports.
Rent collection. You can automate rent arrears notices with automatic late fee calculations.
Maintenance request scheduling. It offers a flexible way to handle maintenance requests and work orders.
Owner portal. View key information about your properties at a glance.
Real-time reporting and statistics.
Tax management. The software features EOFY (End of Financial Year) tools for preparing financial statements.
Tenant portal.
Plans and Pricing
MRI Property Tree offers no tiered pricing plan. Interested customers can request a quote.
MRI Software Tree's pricing is dependent on the number of properties being managed.
But generally prices start from $129/month for an unlimited number of users.
Pros and Cons
Pros
Impressive reporting and financial data tools
Many third-party integrations
Allows an unlimited number of users
Makes it easy to manage large property portfolios
Cons
Constant bugs and errors
A higher learning curve than other property management software
Poor customer support
Potential users need to contact the company to get a price quote
Trust accounting features are only Australia and New Zealand compliant
Integrations
MRI Property Tree offers supported integration with 200+ third-party apps, including:
Notifii Track
Birdeye
AcutraQ background screening
AMS Billing
Anyone Home
ApartmentList and more.
AppFolio is a leading property management solution used to manage everything from apartment buildings to commercial properties.
AppFolio's goal is to help landlords digitally transform their property management processes and improve their customer care.
This tool has features to help you with various tasks such as creating and managing listings, creating lease agreements electronically, communicating with tenants and owners, and managing maintenance requests.
It also offers a variety of advanced features, including an artificial intelligence leasing assistant and 24/7 maintenance contact center.
AppFolio is a top-notch property management solution. It's especially suitable for large-scale operations with more than 150 units.
Features
Automatic Listing Syndication automates the distribution of vacant properties to real estate search engines, like Zillow or Redfin and the MLS.
Robust real estate investor accounting software tools and performance reports.
Virtual Showings. You can run virtual property tours to show listings anywhere and at any time to potential tenants.
Online rental applications.
AI Leasing Assistant. AppFolio's AI leasing assistant, Lisa, qualifies leads and books showings.
Tenant Screening. AppFolio prescreens applicants according to your criteria. Their add-on service checks applicants' credit score, eviction history, criminal history, and verifies their income.
Leasing Metrics dashboard. This dashboard helps you figure out which marketing channels deliver the most ROI for you.
Customizable Leases. You can customize leases according to your needs based on Fair Housing regulations.
Tenant Portal for renters to pay rent and submit maintenance requests.
Owner Portal for you to view owner statements, reports and more.
Maintenance request management. AppFolio's Smart Maintenance intelligently manages maintenance requests that come in by responding to requests within minutes, diagnosing issues and automatically creating work orders.
Plans and Pricing
AppFolio charges a per-unit fee. The Residential Core plan costs $1.40 per unit a month with a minimum fee of $280 dollars a month.
The Residential Plus plan costs $3 per unit a month, with a minimum fee of $1,500 dollars a month.
The core plan features accounting and reporting, virtual marketing and leasing tools, resident and owner management tools along with mobile app access.
The plus plan contains every feature in the core plan plus workflow management, data export, and AppFolio Stack integrations as well as property performance insights.
Pros and Cons
Pros
Integration with over 80 real estate listing websites
Presence of artificial intelligence features to automate many leasing and accounting tasks
Excellent customer service
Supports all types of units
Has an intuitive mobile app
Cons
Requires a minimum monthly fee.
Not ideal for small property owners.
When setting up automatic payments, only monthly rent payments are supported.
Integrations
AppFolio supports integrations with over 80 third-party apps, including:
Birdeye
Procurify
Stessa
Matterport
Zillow
zInspector
HomeWise Docs
SmartRent
and more.
DoorLoop is the ultimate tenant-landlord portal. It's helpful for property owners and managers, as well as anyone who needs to keep track of upcoming rent payments.
Payment reminders and online payment options help boost profits while lessening the burden on landlords and property managers.
The system also provides a way to convert otherwise manual tasks (like bookkeeping and making maintenance requests) to digital form, automating much of the rental property management process.
Features
Rent collection. You can collect rent automatically via the RapidRent integration. You can automate late fees and rent reminders.
E-lease applications. DoorLoop offers e-lease rental agreements and automated rent renewals.
Tenant screening offers credit reports, bankruptcy history, and background checks.
Accounting features. The tool integrates directly with your bank through Plaid, and with QuickBooks Online to provide powerful financial capabilities.
Work orders/maintenance tracking. Tenants can access the tenant portal to file their maintenance requests. Landlords can also manage contractors and track work order statuses in DoorLoop.
Document storage.
Tenant and Owner portals.
Listing syndicator. Syndicate properties to Zillow, Trulia, Apartments.com, Hotpads, and more within seconds.
CRM and task manager. Store contact information and follow up with tasks and prospective tenants with the DoorLoop CRM.
Plans and Pricing
Pricing depends on the number of units you manage. For one to twenty units, the starter plan costs $49 per month.
It includes accounting features, CRM, Online payments, tenant screening, e-signatures and the tenant portal. It also offers 50mb of storage per month.
Pro plan users have the ability to advertise their listings, access to the owner portal, 5GB of storage in addition to the starter plan features. It costs $79 per month.
The Premium plan costs $149 per month. It offers all the features in the pro and starter plans as well as free ACH payments, API integrations and unlimited storage.
First-time users enjoy a 50% discount for the first two months.
Pros and Cons
Pros
Very detailed reporting tool
Intuitive and highly customizable property management software
Impressive customer support
Integration with many apps and services including QuickBooks Online
Cons
A bit pricey
Limited storage capacity on the starter plan
Integrations
DoorLoop offers one-click integrations with about 1000 software tools that use Zapier and OpenApi integrations.
Popular third-party software apps that integrate with DoorLoop include QuickBooks Online, Freshbooks, Expensify, Cloze, Copper, Pipedrive, Keap, Salesforce, Basecamp, Trulia, and Zillow.
With over 6000 property managers and landlords using Yardi Breeze to manage their operations from the cloud, it's easy to see why Yardi is one of the industry leaders.
Yardi Breeze is designed to help residential and commercial businesses easily manage and streamline their operations.
It supports marketing, managing residential, commercial, affordable, self storage, HOA/condo and manufactured housing properties.
It also features a built-in accounting system that allows property managers to track income, expenses, recoverable expenses, property expenses, and more in one easy-to-read cash flow statement.
Recently Yardi Breeze introduced an AI real estate chatbot called Chat IQ that intelligently and accurately handles tenant questions.
Features
E-Leases. Complete leases online with electronic signatures
Syndication. Showcase available units on RentCafe.com and other popular listing sites
Professionally created real estate investor website templates for landlords.
Rent collection. Email invoices and automated rent reminders
Work order tracking.
Tenant and owner portals.
Accounting features. With Yardi, you can create detailed financial reports in minutes
CAM expense reconciliation and recovery.
Plans and Pricing
There are pricing packages for different property types and associations. For residential properties, Yardi Breeze costs $1 per unit per month with a minimum spend of $100 per month.
The Breeze Premier costs $2 per unit per month with a minimum monthly spend of $400.
While both plans offer the features stated above, Breeze premier offers additional functionality, including the ability to:
generate custom financial reports
automate invoice processing
track job costs including budgets and supplier contracts
execute leases online with state-based lease documents, and
manage rent deferral payments.
Pros and Cons
Pros
Offers more unique features compared to its alternatives
Free training and customer support
There is no mobile app
Centralized communication system
Cons
Lacks in-depth report customizations.
Has a higher learning curve.
No mobile app.
Third-party integrations are difficult to set up.
Integrations
Yardi Breeze offers supported integration with the following third-party apps:
Condo Control
AvidXchange
NexusPayables
PATLive
Spherexx Optimize
Dynamics Billing
Funnel
RentPayment
CRES
__
About the Author:
Oleg Donets is a serial entrepreneur, technology and digital marketing strategist with a solid track record. Since 2013, he has been successfully helping numerous startups and established companies from a wide range of industries to launch, grow and scale their businesses by utilizing his innovative technology solutions and progressive marketing strategies. Oleg is a founder of Real Estate Bees, a cutting-edge technology & marketing platform for the real estate industry. Oleg is also a proud business mentor at SCORE, the nation's largest nonprofit organization and a resource partner of the U.S. Small Business Administration.