9 Best Tenant Rent Collection Software Apps for Landlords
Real Estate Bees' editorial team asked a number of industry-leading real estate investors to share their expertise on the best landlord rent collection software apps to help our readers make a more educated purchase decision when researching available solutions.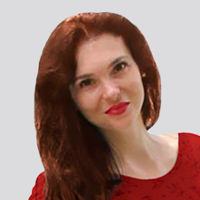 With the help of the experts, we identified the best free and paid tenant billing software tools and evaluated them based on critical factors that are important for landlords and property managers. Visiting retailers of the listed products by clicking links within our content may earn us commissions from your purchases, but we never receive any compensation for the inclusion of products and/or services in our consumer guides. Read our editorial guidelines to learn more about our review and rating process.
Table of Contents
Best Free Apps for Landlords to Collect Rent
Best Paid Apps for Landlords to Collect Rent
Best Free Apps for Landlords to Collect Rent
CREATE FREE ACCOUNT
Baselane is an innovative property management software solution that brings together everything you need to manage your investment properties on one platform.
Its functionalities range from tenant screening, to lease administration, to property maintenance and banking.
It makes managing your portfolio faster and easier than ever before.
Baselane also comes with robust bookkeeping features to make cash flow forecasting and schedule E reporting easier.
Keeping track of income and expenses is a breeze when you link your existing bank account or Baselane bank account.
Baselane is one of the best apps for landlords to collect rent. It's easy as pie to collect rent from your tenants by using Baselane's Rent Collection feature.
Once you activate the Rent Collection feature in Baselane, your tenant will receive an invite to join the Tenant Platform.
Here, they can view their invoices and pay rent with ease. They can make payments via bank transfer (ACH), debit or credit card, and even set up automatic payments.
We have a detailed Baselane review and demonstration video. But below is a short summary of its features.
Features
Landlord Banking: Baselane offers landlords the ability to open multiple accounts to keep their finances in order.
Automated Rent Collection: Baselane provides automated rent collection services, allowing your tenants to make payments via ACH, debit or credit card,
Tenant portal. Tenants can make payments and submit maintenance requests via the Tenant portal.
Income and Expenses Tracking: Landlords and property managers can connect their banks to track income and expenses for schedule E purposes. The software also helps you manage your cash flow and get a handle on how your revenue and costs are stacking up.
Reporting and Analytics: Baselane's real estate accounting software features include rent ledgers, cash flow statements, income statements, and individual unit progress reports for each property in your portfolio.
It connects you with real estate lenders and property insurance companies through partnerships with Lendency and Obie.
Tenant screening. This includes eviction and credit reports, background checks and an income insights report. Credit reports by Transunion. Screening starts at $25 per applicant, paid by the tenant.
Legal documents and e-leases by Rocketsign.
Plans and Pricing
This residential and commercial property software is free to use for both landlords and tenants. They make money via interest on the balances held in Baselane bank accounts.
They also charge tenants 2.99% if they choose to make rent payments via credit or debit card.
Rent payments via ACH are free. Also, Baselane plans to roll out some features that aren't part of their core offerings, which will be available for a small monthly fee.
Pros and Cons
Pros
Cons
New player with not many online reviews
No split payments option
Integrations
Stripe
Plaid
Lendency
Obie
Transunion
Rocketlawyer
TurboTax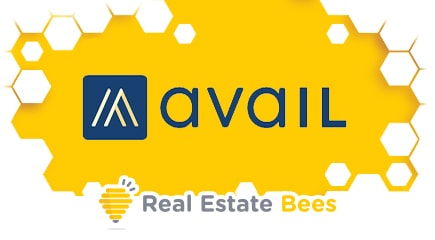 CREATE FREE ACCOUNT
Avail is probably the most popular online property management software for landlords with fewer than 10 units.
The platform boasts a user base of over 400,000+ landlords and property managers.
Avail is your all-in-one property management software/platform.
It allows you to do everything from listing & advertising your property to drafting a lease agreement and managing property maintenance requests.
On December 16th, 2020, Avail was acquired by Realtor.com.
Features
Syndicate rental listings to a dozen online rental websites, including Zillow, Trulia, Zumper, and Realtor.com
Marketing page. Avail allows landlords and property managers to create their own personalized websites for showcasing listings.
Rental analysis. Avail, in partnership with Rentrange, offers to give you the most comprehensive rental analysis reports.
Tenant screening. Receive TransUnion credit reports and background checks, initiated by the tenant.
E-Leases. Use state-specific lease templates that are lawyer-reviewed to make signing leases easy.
Rent collection. Avail charges tenants a $2.50 fee per bank transfer and a 3.5% processing fee for debit & credit card transactions. If you purchase Avail's Unlimited Plus Plan, ACH fees are waived.
Reporting tools. Avail's reporting capabilities give you instant access to key information about your properties. You can generate reports for listings, applications, leases, payments, and maintenance requests.
Maintenance requests and management.
Report on-time payments. With Avail's CreditBoost integration, landlords can automatically report on-time rental payments and help boost tenants' credit scores.
Renters insurance and rent default insurance by Lemonade and Steady.
Our complete Avail review provides more information on the product's features.
Plans and Pricing
Avail offers two subscription plans: one is free and the other is priced at $7 per unit per month.
The free plan offers all property management features excluding marketing websites, customizable leases and expedited payments, which are only available on the paid plan.
Additional payments for both landlords and tenants include:
ACH fee: $2.50 per transaction (waived in Unlimited Plus Plan)
Credit & debit card fee: 3.5% per transaction
Credit, criminal background, and eviction checks: $55 per screening
Rent analysis report: $19.99
Pros and Cons
Pros
Free, full-featured property management tool
Top-notch customer service
Easy to setup and use
Cons
No mobile app for landlords
Payments can take a while to reflect in your bank account
No accounting features
No document storage feature
High tenant screening and card processing fees
Integrations
Credit Boost
Lemonade
Steady
Fleetwave
RentRange
Realtor.com
Zillow
Doorsteps
Transunion
CREATE FREE ACCOUNT
RentSpree is a tool that helps landlords manage the entire rental process. It is used by over 90,000 landlords, property managers and realtors to syndicate properties to top MLS websites and collect rent.
It also integrates with some major MLS providers in the US including Bright MLS and CRMLS. Tenants can pay their rent securely and conveniently online by using the rent collection feature.
You can set up either a one time rent collection or recurring rent collection for tenants from the RentSpree dashboard.
Features
Rent collection. RentSpree processes payments by using Stripe, a PCI Service Level Provider 1. There is a $3 processing fee for all rent payments, paid by the renter.
Rent estimates. RentSpree compares your rates with those of similar properties in your neighborhood, giving you an analysis of whether or not you're charging fair rent.
Tenant screening. RentSpree uses the ResidentScore and TransUnion SmartMove credit scores. It also provides you with comprehensive background checks of your applicants, including criminal and eviction histories.
Rental Application. With 50% of applicants completing their applications on mobile devices, RentSpree is fully mobile-friendly for renters, landlords, and agents.
Rental marketing and MLS syndication. The software helps you create eye-popping presentations of your property. Many listing agents use RentSpree's "generate link" feature to post an application link in the MLS under "Private Remarks." Posting an application link under "Private Remarks" will make it easy for renters to submit their rental applications — and also make your property stand out from the crowd!
E-signatures. Send documents for fast and convenient signing from your desktop or smartphone.
Reporting tools. Get an overview of each tenant's payment history.
Renters insurance. You can verify your tenant's renter insurance coverage through RentSpree.
Plans and Pricing
RentSpree's rental application, tenant screening, e-signatures, renters insurance, and rent payment features are free for landlords.
Tenant screening costs $38 per applicant and is paid by the tenant. Rent estimates cost $19.99 per property.
There is a Pro plan which allows you to upload documents and create automated reference checks in addition to all features on the free plan. This costs $9/month.
Users interested in adding team members to the pro plan or creating a branded landing page can opt for their Enterprise plan.
To learn more about this software, check out this comprehensive RentSpree review.
Pros and cons
Pros
The platform is optimized for mobile use, which makes it easier for landlords to manage applications on the go.
RentSpree is completely free for landlords.
The platform is easy to set up.
It integrates with multiple MLS platforms. It also has an API for seamless integration with other Proptech tools.
Cons
Tenant screening doesn't include previous address history, employment verification, judgments and liens, and terrorist alerts.
It doesn't syndicate listings to listing platforms like Realtor, Zillow, Trulia etc.
Credit and debit card payments are not available.
Costly tenant screening.
Integrations
Bright MLS
California Association of Realtors
Rentals.com
Transunion
Transaction Desk
Zipform Plus
Rentdrop is a dedicated rent collection app for landlords. The Boston-based company describes itself as the Venmo for rent payments.
The co-founders built it primarily as a way to solve the problem of splitting rent payments between multiple roommates.
It automates the process by sending reminders, calculating late payment fees for tenants and aggregating roommate rent payments before sending it to the landlord's bank.
Rentdrop has evolved from a tenant-based solution to one that caters for both landlords and tenants.
Rentdrop's website and apps automate and track rent collection with no send limits for renters and allow tenants to set up recurring payments.
Tenants can also report prompt rent payments to the credit bureaus through Rentdrop.
Features
Online rent payment. Rentdrop makes it easy for tenants to pay their rent using a debit card, credit card, or ACH bank transfer.
Automatic/recurring payments. The app makes it easy for tenants to arrange for automatic payments whenever rent is due.
Block partial payments. With Rentdrop, you can block partial payments — so if you have a delinquent tenant who wants to pay part of their rent but not all of it, you can prevent them from doing so.
Charge late fees. Late fees are automatically charged to the next month's rent if the tenant is late with their rent.
Flexible payment options. If you want more flexibility with your tenant payments, Rentdrop is capable of offering flexible payment schedules.
Split rent with roommate.
Reporting tools. Get an overview of each tenant's payment history.
Report rent to credit bureaus. This costs $5 per reported payment, charged to the tenant.
Plans and Pricing
Rentdrop is free for tenants and landlords and does not require a monthly subscription.
You can manage an unlimited number of properties on the free plan, which is called the Pay as You Go plan.
There is a transaction fee of 0.1% on the free plan (for landlords). Paid plans have no transaction fees and come with the same features but for a set number of properties.
The starter plan costs $9.99/month for landlords managing 5 units or less. The property manager plan costs $27.99 for a maximum of 10 units.
The highest plan is the real estate mogul plan that allows you to manage rent payments for an unlimited number of properties for a price of $499/month.
Additionally, tenants can pay rent for free and set up recurring payments. However, payments are only free if the tenant uses ACH for payments.
Credit card payments cost 3.4% in transaction fees and checks cost a $2 transaction fee.
Pros and Cons
Pros
Free for both landlords and tenants.
Blocks partial payments.
Option to report early rent payments to credit bureaus.
Has Android and iOS apps.
Cons
Light on property management features compared to its competitors.
New player with scant reviews.
High charges for credit card payments.
Doesn't integrate with major property management software for real estate investors.
Integrations
Rentdrop doesn't integrate with any online property management software or apps at the moment.
#5 Apartments.com Rental Manager (Formerly Cozy)
Since 2012, Cozy has been a leading provider of online rental applications, tenant screening, and rent collection services for independent landlords.
The platform offers a variety of tools to help landlords manage the entire rental process from start to finish.
In 2018, Cozy was purchased along with Apartments.com, and merged into one property management and payment software — Apartments.com Rental Manager.
The software still offers free rent collection for landlords and is easy to set up. Renters receive email reminders to pay you through Apartments.com.
They can pay for free via ACH transfers or through credit or debit cards which cost 2.75% per transaction.
Features
E-Leases. Generate and sign leases online.
Property management. Intuitive interface to manage the details of your rental properties.
Rent collection. Apartments.com is a popular rent payment app for landlords. Rent is automatically deposited into your real estate investor bank account each month.
Financial Tracking and Reporting. Landlords can track their expenses, categorize them, and attach photos of receipts right from the platform.
Rent tracking. The tool helps you gather payment information quickly so that you can keep up with rent payments.
Automated late fee calculations and charges.
Tenant screening. Apartments.com also offers Transunion tenant screening reports. Tenants pay for screening.
Plans and Pricing
The rent collection feature in Apartments.com is free to use for landlords. But as mentioned before, there is a 2.75% card processing fee for tenants paying through credit or debit cards.
There is a $29 tenant screening fee. Tenants can share their reports with up to 10 participating landlords on Apartments.com for 30 days.
The Apartments.com rental manager features a premium listing and listing syndication upsell (your property gets syndicated to 7 websites) for landlords which costs between 199/mo/property to $349/mo/property.
There are also advertising solutions for landlords with 5+ listings (these include display and social retargeting ads for driving leads to your property), which require you to request a quote.
Pricing for any of the premium upsells varies depending on your state and market, and you will be prompted with the price when the feature is activated.
Pros and Cons
Pros
Apartments.com is one of the largest rental property marketplaces.
Reliable tenant screening and e-leasing tools.
Very easy to use.
Cons
Pricing is not very transparent.
Poor customer support.
No mobile app for landlords.
Integrations
Rently
Rentdynamics
Follow Up Boss
Transunion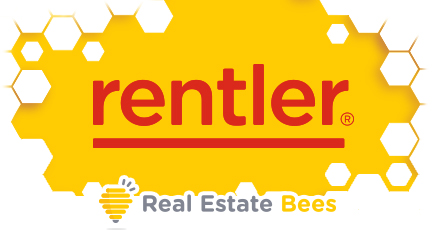 Rentler is a free property management software for landlords that lets them process rent applications and rent payments in one place.
You can keep track of apartments you own with Rentler's easy-to-use dashboard.
You'll be able to see how many applications have come in, who has applied for which units, and when they're due to move in or out.
Founded in 2012, Rentler claims to have over 1.3 million landlord and tenant users in over 3,000 cities across the US.
Landlords are not charged for listing their properties. You can list an unlimited number of properties but you can only activate one listing at a time.
There are paid services landlords may opt to add to their listing including: Featured Days, which get the property featured on top of search results for up to seven days, featured ribbons on listings, and other promotional features.
Features
Listing marketing. You can add your property to the Rentler property marketplace.
Rentability report. The Rentability report helps landlords to determine the right rents for their property by assessing local comps and trends. This costs $19.95 per report.
Online applications. Benefit from time-stamped digital applications that comply with Fair Housing Rules.
Tenant screening. Screening is integrated into rental applications. You get a comprehensive background check, eviction history, and credit report.
Rent payments. Tenants can opt for monthly or recurring payments.
Tenant credit building. All prompt payments are reported to credit bureaus.
Roommate payments. Rentler lets you split rent between roommates.
Maintenance requests and tracking. Rentler's digital maintenance requests keep your tenants informed throughout the maintenance process. They get notified instantly when you add relevant information, complete their request, or send them a reminder.
Payment records. Rentler provides monthly breakdowns, including one-time or recurring fees, that are all separated for easy reporting.
Plans and Pricing
Tenants can transfer rent via ACH for free. Rentler charges a fee of 2.9% per transaction for credit or debit card transactions.
There is a $39 fee for tenant screening, paid by the tenant for 30 days of unlimited use on Rentler.
While the platform allows landlords to collect rents, manage maintenance requests and applications, and add one listing at a time for free, there are some paid addons. These include:
Rentability Report –- $19.95 per report
Forms — $25 for access to legal forms
Listings features — Featured Days: $15/day, Ribbons: $25
Pros and Cons
Pros
Easy to use
Great tool for finding tenants
Good customer support
Convenient Android and iOS apps
Cons
Tenant screening service is costly
Payments can take up to 2 days to complete
Doesn't offer reports on payment history per tenant or per room
No accounting features
Integrations
Best Paid Apps for Landlords to Collect Rent
SIGN UP NOW
RentRedi started out as a mobile app for tenants. The founder, Ryan Barone, felt the need to build the RentRedi app when he lost out on a great apartment because of the stressful application process.
He spoke with friends and found that this wasn't just an issue for him. So he began developing the RentRedi mobile app.
Now RentRedi is positioned as a full-featured tenant management software for landlords.
It offers a dashboard where you can view all of your properties, send reminders to tenants about rent, late fees, evictions and more. It is one of the best apps for landlords to collect rent.
You can even track which tenants are paying on time and which ones have been consistently late.
Landlords can create flexible payment plans, like partial payments or block payments, in the case of evictions.
Features
Rent collection. Set up your payment accounts to start collecting rent — no extra charges. Tenants can enable auto-pay. ACH transactions cost $1. Credit card transactions cost 2.9% + $0.3. Landlords can assume processing fees.
Listing syndication. Free syndicated listings to Realtor.com, Doorsteps, and RentRedi.
Contactless Maintenance. With RentRedi's mobile app, you can receive, review, and manage maintenance requests from anywhere.
Chime integration. Tenants can deposit cash at 90,000+ retail locations by using integration with Chime
Accept or block partial payments.
Tenant screening. Tenant-paid screening includes Transunion credit reports and background checks. It costs $35 per applicant.
Maintenance request management. You can always use a standard maintenance request form, or you can take advantage of RentRedi's hands-off maintenance coordination through their partnership with Latchel.
Lease signing and document storage.
If this already sounds like what you are looking for in a rent collection software, learn more about this tool from our dedicated RentRedi review.
Plans and Pricing
For $19.95/mo, you can collect rent from tenants, manage your property, create listings, and get unlimited customer support.
This price decreases by more than 50% on the annual plan, which costs just $9/month. You can also do a 3 month subscription for $15 per month.
These plans are all-inclusive with unlimited tenants, units, listings and team members. There are a few add-ons (like maintenance coordination with Latchel).
Pros and Cons
Pros
Good customer support.
Full-featured property management tool.
Integration with Latchel makes it easier to manage maintenance requests.
Cons
Rent payments are not easy to set up.
The app has poor UI/UX design. Looks more like a website.
No accounting features.
They charge a $1 ACH processing fee for ACH payments.
Integrations
Realtor.com
Doorsteps
Transunion
Latchel
Landlord Studio is a property management and accounting software for landlords built by landlords.
It helps landlords manage their properties efficiently, by tracking income and expenses, generating reports, syndicating listings, and helping landlords collect rent.
The rent collection feature is powered by Dwolla — a top US-based Fintech company that provides faster ACH payments.
Dwolla helps bring more security and automation to rent collection in Landlord Studio, so you can focus on what matters most: your renters!
Features
Automated rent payments offer features like receipts, reminder emails, and payment tracking.
Supplier directory. Keep all your property-related contacts at your fingertips, saving you the time it takes to search for a number or email address.
Secure document storage. Upload pertinent information like leases and contracts for easy access from anywhere.
Tenant screening. Screening reports include credit, renting history, and background checks. You can pass the $38 report fee onto your tenant or pay it yourself.
Professional financial reporting. Gain insight into your portfolio with access to 15+ customizable reports designed specifically for landlords.
Bank feeds. Connect your bank to view and reconcile transactions directly from your bank feeds
Rental listing syndication. Share your property listings across top marketplaces
Online rental applications. Manage applications in one place. This includes customized pre-screening questions to save you time.
Maintenance request management. With Landlord Studio, you can record and prioritize tasks, track maintenance progress, and communicate updates with ease.
We let you in on these and other features in more detail in our detailed Landlord Studio review.
Plans and Pricing
Prices are based on the number of units you manage.
The Start plan offers access to income and expense tracking, tenant screening, basic reporting and can be accessed by a maximum of 2 users.
You can store up to 10 documents on this plan. It costs $9.99 per month for 5 units, billed annually.
The Growth plan offers everything on the Start plan along with bank integration, smart receipt scanning and Xero integration.
It also offers unlimited storage and allows a maximum of 3 users. It costs $18.99 per month for 5 units, billed annually.
The highest plan is the Scale plan which offers everything in the growth plan, along with multi-owner support (for LLCs) and a dedicated account manager.
It costs $33.99 per month for 5 units, billed annually.
If you choose to automate your rent collection with Landlord Studio, you can expect a small fee for each payment you collect.
This fee is deducted from the rent amount when the payment is processed.
Scale Plan = $1.25 / transaction
Growth Plan = $1.75 / transaction
Start Plan = $2.25 / transaction
Pros and Cons
Pros
Excellent customer support
Ability to send receipts via text or email — straight from the app
Helpful accounting features
Easy to set up and use
Cons
Rent collection only works in the US
No rent splitting feature
High tenant screening fees
Integrations
ManageCasa was founded in 2016, and since then has served more than 2,000 property managers worldwide. It's property management and tenant billing software.
The company's platform is designed to help landlords manage their properties more effectively, including real estate investor accounting software features.
ManageCasa helps you streamline their operations by providing tools to manage all aspects of your business in one place.
From managing tenants, to keeping an eye on maintenance issues, to collecting rent payments — the ManageCasa platform makes it easy to do it all.
The platform features specialized double entry bookkeeping tools, maintenance management, document management, and communication tools.
Features
Marketing website. You can set up a customized marketing website for your property management business within minutes.
Owner portal. Upload digital copies of leases and receipts to the Dropbox-style document sharing system.
Tenant portal.
Rent collection. ManageCasa offers an easy-to-use portal for collecting rent payments via both web and mobile devices. Rent payments are deposited into your bank account automatically.
E-Leases. Digitize lease terms and automate your lease engagement with ManageCasa.
Maintenance request management. You can easily access all of your tenant's maintenance requests from one place, create work orders and track outstanding work.
File storage.
Robust accounting and financial reports. You can create expense reports, balance sheets, general ledgers, and income statements in ManageCasa.
Plans and Pricing
ManageCasa offers a 14 day free trial. The base plan costs $50 per month for up to 50 units. It includes leasing and communication, accounting, maintenance and tenant screening tools.
You can choose which add-ons to include in your plan after subscribing to the Base Plan.
Add-ons include a marketing website for $15/month, property listings for $20/month and online rent payments which cost $50/month.
You can add a custom domain for $10/month. Bank-to-bank ACH payments cost $3 per transaction.
Credit card and debit card fees are 2.95% + $0.50 per transaction. Price increases by $1 per additional unit after 50 units. The minimum monthly fee is $100.
Pros and Cons
Pros
Great tool for managing 50+ properties
Solid accounting features
Cons
Requires a minimum monthly fee of $100.
Online rent collection costs $50 per month.
New software with very few online reviews.
Integrations
__
About the Author:
Oleg Donets is a serial entrepreneur, technology and digital marketing strategist with a solid track record. Since 2013, he has been successfully helping numerous startups and established companies from a wide range of industries to launch, grow and scale their businesses by utilizing his innovative technology solutions and progressive marketing strategies. Oleg is a founder of Real Estate Bees, a cutting-edge technology & marketing platform for the real estate industry. Oleg is also a proud business mentor at SCORE, the nation's largest nonprofit organization and a resource partner of the U.S. Small Business Administration.