9 Best Skip Tracing Software Apps for Real Estate Investors in 2022
Real Estate Bees' editorial team asked a number of industry-leading real estate investors to share their expertise on the best skip tracing software services for real estate investors to help our readers make a more educated purchase decision when researching available solutions.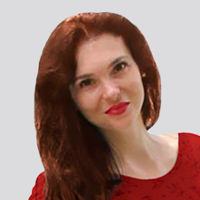 With the help of the experts, we identified the best skip tracing services for real estate investors and evaluated their features and pricing information. Visiting retailers of the listed products by clicking links within our content may earn us commissions from your purchases, but we never receive any compensation for the inclusion of products and/or services in our consumer guides. Read our editorial guidelines to learn more about our review and rating process.
In this article, we'll examine the best skip tracing software tools for real estate investors, notably their features and prices.
They're not all alike. The quantity of data and services provided vary.
Some skip tracing databases provide data on mortgages and liens, while other skip tracing companies only list names, home addresses, and phone numbers.
SIGN UP NOW
Owned by Max Maxwell, a top wholesaler and real estate investing coach, REIskip uses proprietary triangulation technology to help investors shorten their lead research time.
It offers the same triangulation capabilities as software used by elite bail bondsmen, FBI agents and private investors.
This means that you have a high chance of getting the contact details of the actual homeowner.
Features
Skip Trace Triangulation. By using multiple data sources, Reiskip finds the best phone numbers for each contact.
Full-scale data. Comprehensive property and homeowner data including demographics data, phone numbers, email addresses, and social handles. Reiskip provides 300 million property records and 150 million demographic records.
Real time updates. REISkip uses cutting-edge data analytics to find you the freshest contacts and keep you in the loop.
CRM for wholesale real estate. Nurture leads and track the outcome of your lead gen activities with REISkip's CRM
DNC Scrubbing. REISkip automatically scrubs your lists for numbers on the DNC list.
Pricing
Reiskip offers simple pricing. Each plan comes with the same features including property data, skip trace triangulation, phone numbers and email addresses, DNC scrubbing, and social media handles.
The introductory price for Bulk and Volume orders is $0.15/search. The minimum search order for bulk purchases is 50, while the minimum for volume purchases is 1,001.
You can also get a custom plan if you need to make more than 10,000 searches per month.
START FREE TRIAL
If you're a wholesaler or house flipper who needs to find motivated sellers, then you're probably already familiar with PropStream.
It's labeled the "ultimate data system for real estate professionals". It's not just one of the best real estate skip tracing services; it is also one of the best CRMs for real estate investors that includes a website builder for real estate investors' marketing campaigns.
One cool thing about PropStream is that it allows you to be really specific about generating motivated seller leads of the type you need.
It's one of the best places to find distressed properties, absentee owners, divorce leads, etc. You can even specify by lien type or go for leads with zero mortgages.
Features
Comps. With its access to multiple MLSes, investors can instantly generate accurate comps through the platform.
Rehab estimator. You can estimate, to a fair degree of accuracy, how much it would take to renovate a property.
Prospecting. Send postcards and ringless voicemails to homeowners directly from PropStream
Free DNC scrubbing. They have a comprehensive DNC call list which includes (a) Federal & State Do Not Call Lists (b) Government Numbers, (c) Attorney Numbers, (d) Anti Telemarketing Groups, (e) Plaintiffs of litigation, and Pre-Litigation cases.
Phone application that allows you to prospect on the go.
Driving for dollars app — use the app to see information about properties within the 50-mile radius around your location: foreclosures, liens, etc.
Pricing
PropStream is one of the cheapest real estate skip tracing software providers at $0.12 per skip trace. Users who have the list automator add-on pay $0.10 per skip trace.
However, to access it, you need to purchase the full subscription to PropStream which costs $99 per month and includes many other tools useful for real estate investors.
The List Automator add-on costs $27 a month. It allows you to create, edit, import, and export lead lists.
START FREE TRIAL
BatchSkipTracing was built by real estate investors for real estate investors. It's one of the tools by BatchLeads, a platform specializing in lead generation for real estate investors.
According to Batch, it boasts a higher "right party contact" than competitors in the industry. That is, chances of getting in touch with the right person are higher than with competitors.
The way it does this is by putting numbers in separate columns, showing you which is landline, VOIP, or mobile.
It'll also score each number per contact. Usually, the first number will have the highest score and should be most likely to get you in touch with the seller/owner.
Pricing
BatchSkipTracing costs $0.20 per result. You only pay per result. This model may be a good fit for newbie investors who only start flipping houses.
SIGN UP NOW
This is probably the best real estate skip tracing software for newbies. Skip Genie promises reliable, unfailing data.
According to its founders, the platform was built as a result of a need they have themselves — comprehensive and up-to-date data.
Their homepage states:
We cannot rely on "the numbers game, hit-n-miss, law of averages" data. Our model doesn't work unless we have the most inclusive and up to date data set available.
As a result, Skip Genie focuses exclusively on helping investors locate property owners and home sellers within minutes.
At the time of writing this guide, there are no add-ons. But Skip Genie offers actionable real estate coaching on finding motivated sellers and negotiating deals.
Features
Tracer. Aside from finding phone numbers, emails, ownership, and location information, Skip Genie's tracer helps you locate other property addresses associated with an individual. The tool cross-references the data to make sure there are no duplicates.
Bulk skip tracing. Download the bulk submission template, upload a bulk list, and download your results within 48 hours.
DNC Scrubbing. Optionally, you can choose to run your list through state, national, and litigation DNC lists.
Pricing
Skip Genie costs $58 per month. Under the plan, subscribers are allowed to conduct 100 searches. Additional searches are available for 17 cents per search.
REISift isn't really a data aggregator tool. Unlike PropStream, you don't have access to a nationwide property database.
You only upload existing lists. It's a data sorting tool rather than a data aggregator. Nevertheless, it delivers on its promises.
A major part of skip tracing is sorting through data. In other words, bad data can lead to lost time and money.
REISift was created to solve this problem. Its goal is to give investors a clean or notably cleaner list. As such, one of the features of its skip tracer is the ability to omit records that have already been found.
So, if someone has 50 properties, you can be sure that you will be billed once for all the properties.
This is called list stacking. Another positive thing about the tool is that its founder is an active investor who uses the platform also.
Features
List stacking. It's easy to remove duplicate records from your list. List stacking saves you money and time when prospecting the same records.
Integrations. You can easily import and export your lists to other marketing tools using the Zapier integration. REISift also integrates directly with REIrail and Calltools.
Tasks. Inbuilt project management solution for managing your day-to-day tasks.
Vacancy check. REISift runs your records through USPS data and helps you sift through vacant/occupied listings.
Click to call. You can also call leads right from your REISift dashboard.
Direct mail. You can conduct real estate investor direct mail marketing campaigns by sending mail from inside REISift (use our sample letter to distressed homeowners and sample letter to motivated sellers for the best results).
Pricing
ReiSift offers 2 months free on their yearly plans which cost $470, $950, and $2,870 for essentials, professional, and business, respectively.
Monthly plans cost $49, $99, and $299, respectively, for each of those packages. Professional and Business users have access to unlimited records and also pay less in skip tracing costs.
Business users also pay lesser direct mail (ballpoint letters) costs. While the essential plan users pay $0.17 per skip trace, Professional users pay $0.15. Business users pay $0.12 per skip trace.
Like PropStream, REISift does not charge for searches that have no matches.
Mojo is the only company that offers unlimited bulk skip tracing for a low month-to-month price.
However, they have an average hit rate of 50%, which is low compared to other real estate skip tracing software. That means if you uploaded 100 leads, you might get results on 50.
One advantage of using this skip tracing tool is the ease of following up with leads via its Mojo Dialer tool, one of the most popular phone dialer systems for real estate investors.
Even though it's probably the cheapest on the market, Mojo's skip tracing tool is pretty powerful.
It can display property data on off-market listings, along with owner names, addresses, phone and email. However, the tool is not available in SC, MT, ID, KS, and Canada.
Features
Lead manager. The lead manager is a sort of task manager that allows you to organize your data into custom groups. It also provides you with scheduling tools and a custom lead capture form.
Integrations. Mojo directly integrates with some of the best CRM software tools for real estate investors and marketing platforms like BoomTown, CINC, FollowUpBoss, InfusionSoft, and TopProducer. It also has a Zapier integration.
Powerful dialer. Mojo's dialer isn't VOIP, so VOIP issues like dropped calls and unreliable connections are avoided.
Mojo Data. Find off-market and FSBO leads by using Mojo data.
Mojo Mobile. Manage motivated seller leads and prospects right from the mobile app.
Pricing
For unlimited bulk skip tracing, Mojo charges just $59 per month. It's the cheapest skip tracing tool for real estate investors.
The breakdown is $49/month for the skip tracing tool and $10/month for a hosted lead manager.
Dialer license costs $99 for the single line dialer package and $149 for Mojo's triple line dialer.
PropertyShark is another tool that offers extra data to help real estate wholesalers and investors make better decisions.
It uses both public and private data to present information that extends beyond property owner name, email, phone number, and address.
The data it provides include:
zoning information
toxic sites near properties
title history
sales history
neighborhood demographics
comps
nearby new listings
property photos
In PropertyShark, information on liens and foreclosures is updated almost every day. It's one of the few services that provide information about residential property LLC owners.
But its downside is that it is only available in some states.
Features
Pre-foreclosure and foreclosure search. It's one of the most reliable sources of information on foreclosures (in states where it operates).
Mailing list builder. By using the builder, you can create and download targeted lists for your marketing or prospecting campaigns.
Property value estimates. It offers real estate wholesaling tools for comp analysis and reasonably accurate property valuations.
Interactive maps. Get additional neighborhood data on vacant lots, flood zones, school districts, city zoning, toxic sites, subways, air rights, facilities map, and crime rate.
Pricing
The Pro plan costs $60 per month. Elite costs $80 per month, and platinum users pay $170 every month.
Users in Pro have access to 175 property reports per month, property owner records, mailing list tools, property searches, and maps.
But they'll have to upgrade to Elite to access foreclosures and pre-foreclosure data. Elite users get 200 property searches per month.
With PropertyShark's Pipl integration, Platinum users access a people search tool that offers personal information data on residential property owners.
This is, however, limited to 50 searches per month.
Aside from foreclosure and pre-foreclosure data, platinum users can also use a manual phone number and owner info verification. They can make 250 property searches per month.
Unlike other real estate investment software tools on this list, Reonomy caters to commercial real estate investors.
It gives access to owner names, contact details, tenant details, and information on other properties in their database. It also makes it easy to find LLC owners.
The company claims to have data on over 50 million commercial properties as well as 9 million balance sheet loans.
Features
Filtered searches. You can search by loan origination dates, maturity dates, or by lender aside from standard property search features.
Property data. Reonomy provides key property information to help your decision making.
Tenant data. Users can search and explore over 11 million tenant records.
Pricing
Monthly subscriptions start at $49 for individuals. More advanced plans offer features such as tenant details and advanced filters.
Customizable Team and Enterprise plans with flexible pricing are also available.
IDI Data is one of the major skip tracing tools used in legislative compliance, debt recovery, and private investigations.
It boasts a huge data repository and a more advanced architecture than other skip tracing platforms.
Along with public and private sources, it leverages proprietary information sources and sophisticated manual verification by experts.
Features
idiCORE is a sophisticated skip tracing tool that helps you find property owners quickly and efficiently.
IDI Batch processing automates high volume skip tracing while reducing errors.
Pricing
IDI costs $0.50 per search, i.e. 100 searches cost $50. There is a free trial.
What Is the Most Accurate Skip Tracing Service?
IDI Data is one of the best skip tracing software for real estate investors when it comes to accurate data. But it's also one of the most expensive at $0.50 per skip trace.
Then there is TLO, which is actually not designed for real estate investors but has accurate and up-to-date data. It is priced at $1 per skip trace, which makes it out of reach for new investors.
Both IDI data and TLO were built for investigators and debt collectors. However, real estate investors are also able to use them.
Based on reviews of skip tracing services for real estate investors, BatchSkipTracing comes next at $0.20 per skip trace.
Some investors have also gotten good results from hiring freelancers on Upwork or Fiverr.
It should be noted that if you rely on cold calling services for real estate investors, for most of these tools, you will still need to pay for DNC scrubbing (if your skip tracing tool does not include this) as calling a number on a litigation list can be costly.
What Is Skip Tracing in Real Estate?
The definition and meaning of "skip tracing" in real estate is searching for contact and other information about a property's owner.
For example, you know the address of a property you want to buy. You enter it in a skip tracing tool.
The tool shows you the owner's contact information and other helpful data such as liens or mortgage details.
You can also look people up based on information other than their property's address.
There are free skip tracing tools that are somewhat accurate, although they don't provide as full a set of data as specialized tools and aren't tailored to real estate investors.
For individual searches, you could also visit your county assessor or check through social media. But this is time consuming.
Skip tracing software for real estate investors helps you when you need quick access to accurate information on tens or hundreds of properties.
You may also get use of skip tracing tools t0 conduct partial background check of your potential tenants. But if this is your goal, we have a guide on more appropriate tools for this purpose — Top Rated Online Tenant Background Screening and Credit Check Software Companies for Landlords.
__
About the Author:
Oleg Donets is a serial entrepreneur, technology and digital marketing strategist with a solid track record. Since 2013, he has been successfully helping numerous startups and established companies from a wide range of industries to launch, grow and scale their businesses by utilizing his innovative technology solutions and progressive marketing strategies. Oleg is a founder of Real Estate Bees, a cutting-edge technology & marketing platform for the real estate industry. Oleg is also a proud business mentor at SCORE, the nation's largest nonprofit organization and a resource partner of the U.S. Small Business Administration.