Top 9 Rated Online Tenant Background Screening and Credit Check Software Companies for Landlords (2023 Reviews)
Real Estate Bees' editorial team asked a number of industry-leading real estate investors to share their expertise on the best online tenant screening and background check services to help our readers make a more educated purchase decision when researching available solutions.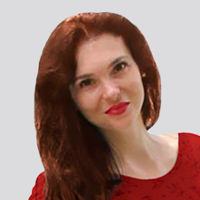 With the help of the experts, we identified the best online tenant screening and credit check software tools for landlords and evaluated their features, pros, and cons. Visiting retailers of the listed products by clicking links within our content may earn us commissions from your purchases, but we never receive any compensation for the inclusion of products and/or services in our consumer guides. Read our editorial guidelines to learn more about our review and rating process.
The following guide is a useful resource that will help you choose one of the best rated online tenant screening services.
Based on our thorough research, we provide you with the best tenant background and credit check website reviews.
Read on to wisely choose the best renters screening service for your needs.
#1 Avail — Best for Small Budget Landlords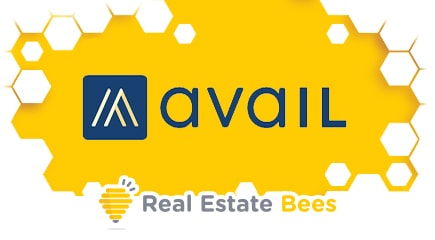 CREATE FREE ACCOUNT
Avail is a feature-rich, rental property management software tools for landlords and property managers that is used by over 200,000 businesses nationwide.
Besides tenant screening, it comes with other useful features that are normally included in real estate investment accounting software and landlord accounting software tools.
Additionally to tenant screening, the tool offers automatic rental listing syndication service. It also works as automatic landlord rent collection software.
The best part — they all come free of charge for landlords! For $7 per month, you get a custom website, waived ACH fees, and more.
Features
Tenant initiated credit reports (from TransUnion)
National criminal history reports
Nationwide eviction history reports
Automated residence and employment reference checks
Customizable screening questions
Income verification
Applicant communication center
Learn more in-depth about these features from our full Avail review.
Pros
Easy to set up
Free tenant screening for landlords — for unlimited number of units
Robust property management features including digital signature, online payments, and more
Helpful lease templates and features of accounting property management software
Cons
Individual checks and bundle plans are comparatively more costly than competitors. Credit reports cost $30/applicant. The bundled screening package which includes tenant background search and eviction history costs $55 per applicant.
No ID check feature.
Poor customer service as confirmed by some online reviews.
#2 RentPrep — Best Renter Background Check Service for High-Volume Tenant Screening
SIGN UP NOW
RentPrep was started by Fidelis Screening Solutions, a company handling tenant credit and background checks since 2007 for over 90,000 clients.
RentPrep bills itself as a community-driven service. The platform pulls comprehensive data from reputable national databases.
Tenant screening packages start at $21/applicant — either you or your tenants can pay this fee.
Their SmartMove full credit report costs $38/applicant. There are enterprise solutions available for landlords that manage 50+ doors.
Features
Comprehensive background checks. They can run criminal history checks, sex offender history checks, eviction history checks, address history checks, bankruptcy history checks, and any judgments or liens on your applicants
Full credit check. This includes SSN verification.
Income verification. To help you decide whether or not you need to require the applicant to use a lease guarantor service, Rentcheck offers a thorough check of your tenant's financial standing for an extra $10. Note that this requires the cooperation of the applicant.
ResidentScore Lease Default Prediction tool (available only with the SmartMove package).
FCRA-certified screening agents to help interpret and validate background checks.
These and other features are described in more detail in our in-depth RentPrep review.
Pros
The service provides volume discounts for customers with 50 or more units.
It hires, trains, and employs FCRA-certified screeners.
Associated with TransUnion's SmartMove Reporting.
Criminal report option that covers all 50 states and Washington D.C.
You can let applicants pay for their own screening.
The basic package allows you to search for judgments and liens.
Access to a huge library of landlord resources.
Cons
Limited income information available.
RentPrep's full report plan operates through TransUnion's Smart Move.
RentPrep's high volume discounts are only available for landlords with 50 or more properties.
#3 RentSpree — Most Intuitive Tenant Screening Service
CREATE FREE ACCOUNT
RentSpree makes it easy to screen your tenants by providing you with a completed application, credit and criminal reports, and eviction-related proceedings.
You can save time by collecting online rental applications through ApplyLink™. ApplyLink™ allows you to collect and screen all applications at once.
All of this comes at no cost to the agent, manager, or landlord.
Today, RentSpree is used in all 50 states and is the highest reviewed rental screening software on Google.
While this service is free for landlords and property managers, tenants pay $38 per application. This can be used to apply for any RentSpree listing for up to 30 days.
To learn more about this tenant screening software, check out this comprehensive RentSpree review.
Features
Full Credit Report & Score — RentSpree integrates with TransUnion SmartMove to present a complete picture of an applicant's financial history, including payment history, trade lines and inquiries, collections, and more. TransUnion SmartMove uses a soft credit inquiry which doesn't negatively impact a user's credit score.
Criminal Background Check — Background check allows agents and owners to make informed leasing decisions. RentSpree provides access to over 200 million criminal records. This service is not available in New Jersey, Delaware, Hawaii, Kentucky, Massachusetts, South Dakota, Cook County (Illinois), and Wyoming.
Eviction Report — Access all the details on your applicant's eviction-related proceedings, including records from over 25 million cases in all 50 states, excluding New York.
FCRA compliant credit checks to help you decide whether or not you need to require a lease guarantor.
Pros and Cons
Pros
Either landlord or tenant can pay for screening.
All credit reports are conducted through TransUnion. So there are no hard checks on the tenant's credit.
This real estate investor software is easy to use.
Cons
Background checks are not available in New Jersey, Delaware, Hawaii, Kentucky, Massachusetts, South Dakota, Cook County (Illinois), and Wyoming.
Tenant screening service is more expensive compared to competitors.
Tenants have to authorize the reports.
#4 LeaseRunner — Handy Tenant Screening Service for Landlords Who Need Individual Reports
GET STARTED
Another one of the top-rated national tenant screening companies, LeaseRunner, was created by landlords for landlords.
It provides you with the tools you need to screen your tenants, gain access to their financial and eviction histories, and prepare digital leases with e-signatures, among others.
LeaseRunner doesn't offer packages. Instead, they offer individual services, which is unlike any other tenant screening company.
Their pricing strategy is applicable to landlords who need only individual checks and not full scale screening.
Features
Landlord-tenant credit reports cost $21.00.
Criminal Report costs $16.00.
Applicant's financial health report costs $10.00.
Nationwide eviction search report costs $13.00.
Digital Lease e-signature costs $33.00.
Online rent payments cost $4.00.
Pros
FCRA-compliant checks.
Soft but comprehensive credit report checks.
Applicants can pay for screening.
Mobile-optimized process.
Pay-as-you-go pricing.
Cons
There is no bundle package.
Costly compared to competitors.
No ID checks, previous address screening, and sex offender checks.
The tenant has to approve screening.
#5 Zillow Tenant Screening — Best Value Tenant Screening Service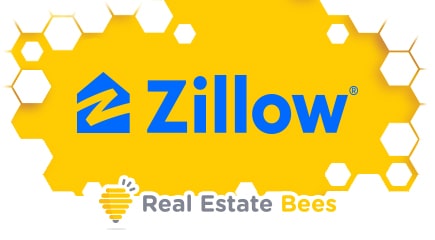 If you're a rental property manager or landlord, you know that tenant screening can be a real pain.
It takes time, effort and money to run background checks on every applicant who comes through your door — and it's not always worth it.
But there are options out there for landlords who want to minimize their tenant screening process without sacrificing security. One of these options is Zillow Rental Manager.
This is an online rental application platform that allows landlords to receive applications for their properties from potential renters by using an online process.
It makes the whole process feel more like a dating app than an interview process.
Renters complete an online application that includes information about their current household makeup, previous residences, contact information, and income.
Zillow will then pull their tenant credit report history through a third-party provider, Experian.
Zillow will also perform a tenant background check by using Checkr. Then they will compile everything into a summary of the rental application for landlords to review in their Zillow rental manager account.
Zillow tenant screening reports are free for landlords. An application fee of $29 entitles tenants to apply to an unlimited number of rental listings for 30 days.
Features
Tenant background check. This includes a national criminal history, sex offender history, and eviction history
Experian credit report.
Applicant comments. Tenants have the ability to comment on their credit report. You can use this information when assessing tenants.
Pros
Credit reports from Experian and background checks from Checkr.
Tenants pay for screening.
Tenants can apply to many properties for a monthly fee of $29.
Soft check on applicant's credit.
Checks comply with FCRA rules.
Tenants can comment on their credit report.
Access to a huge library of landlord resources.
Cons
Only federal records are checked. Background checks do not include county and state records searches.
Background checks do not include non-violent felonies older than 7 years (e.g., burglaries).
No judgment or liens search.
#6 First Advantage — Most Popular Tenant Screening Service
With presence in over 200 countries, First Advantage is a widely popular vendor, employee, and tenant screening company.
Over 70 million screenings are conducted annually by the company, which is considered one of the best tenant screening companies.
First Advantage limits false positives on searches by making sure criminal hits and bad credit scores are rechecked.
As such, it is one of the most expensive tenant screening services.
While a basic First Advantage background check costs $25 per applicant, landlords who want their tenant screening service would have to discuss their needs with a customer service rep.
Features
An extensive database containing millions of criminal records.
Skipwatch data containing info on lease disputes and late rent evictions from millions of property owners across the country.
Income verification.
ID verification. It checks credentials and licenses to see if your tenant is who they say they are.
Rental histories, landlord, and utility debt histories for potential tenants.
Their EasyMove tool helps property owners generate leads from tenants planning to move.
Collect screening information quickly and securely with their online applicant portal.
Pros
Detailed data
Supports FHA and FCRA compliance
Human review to reduce false positives
Option to select credit reports from any or all major bureaus
Cons
Customers must request a quote. Pricing is not fully transparent.
Not very intuitive navigation.
Poor customer service, based on reviews on G2 and BBB (Better Business Bureau).
Reports on credit history and criminal background checks are available for an extra fee.
#7 MyRental — Tenant Screening Company with the Most Comprehensive Database
MyRental is a service from Corelogic which offers real estate investors a complete tenant screening solution.
Affiliated with Corelogic, this real estate property management software boasts excellent reporting features and a database of over 4.5 billion records.
Users can purchase individual reports separately or choose from any of three packages.
While there is a free plan for online rental applications, MyRental's basic plan costs $25 per
applicant.
This plan checks previous address, eviction history, and terrorist check, among others.
On the higher plan, which costs $35, you get all the features available on the basic plan along with credit reports, safe rent scores, and your applicant's landlord acceptance rate.
Features
Safe Rent Score, a 3-digit number predicting probability of lease default.
Landlord Acceptance Rate. This shows you what percentage of landlords in your area accept a tenant with the score your applicant received.
Full credit report.
Multi-state criminal check that covers the entire United States.
Sex offender alert.
Terrorist alert.
Eviction report with previous address history.
Pros
Powerful database with over 4.5 billion records spanning 50+ years.
National sex offender and terrorist alert check.
Intuitive tool.
Tenants can pay for applications on the higher plan.
Cons
Credit reports and safe rent scores are only available on the higher plan.
The landlord is liable for payment if they choose the Basic package.
Limited income information available.
#8 SmartMove by TransUnion — One of the Best Tenant Background Check Services for Newbie Landlords
SmartMove is owned by TransUnion, one of the major credit reporting agencies. Hence, it is trusted by a lot of tenants and landlords.
Over 3 million landlords and 4.6 million tenants use the platform for screening. Most of these landlords are small-scale landlords who need a fast way to verify and accept tenants.
SmartMove makes the tenant screening process easier and faster for them. It's one of the most popular tenant screening companies nationwide.
The SmartMove platform offers three plans:
SmartCheck Basic costs $24.99
SmartCheck Plus costs $39.99, and
SmartCheck Premium costs $41.99 per screening.
In Basic, you receive a credit-based resident score and a national criminal background check.
The Plus plan adds a full credit report and a national eviction report.
Premium users will receive an Income Insights report, indicating whether or not further income verification is needed.
Features
Detailed, full credit report and an income insight report that provides an estimate of whether or not the applicant's credit behavior aligns with self-reported income.
Renters can push credit reports directly to their landlords.
ResidentScore 2.0. TransUnion claims this score helps predict eviction risks better than credit scores.
Criminal report. TransUnion uses data from both state and national databases containing over 370 million criminal records.
Eviction reporting subject to FCRA rules.
Pros
Checks comply with FCRA rules.
ResidentScore helps predict rental eviction risk. According to SmartMove, 850 is the best ResidentScore.
Full credit reports from TransUnion.
Applicants can pay for screening.
Instant tenant screening services for landlords.
No hard inquiry into tenant's credit.
Easy-to-use platform.
Cons
The tenant has to approve screening.
Criminal records not available in Wyoming, Delaware, South Dakota, and Massachusetts.
No eviction history in the basic package.
#9 E-Renter — Best for State-Specific Tenant Screening Reports
E-Renter is an online tenant screening software that has been in business since 2003.
They offer a range of plans to help landlords, property managers, and investment firms screen tenants and employees with confidence.
Basic plan costs $21.95. In this package, the report verifies the applicant's Social Security number and does an Office of Foreign Assets Control (OFAC) and Patriot Act search.
It also checks whether the applicant has any criminal history, sex offender status, liens, or bankruptcies.
As an added bonus, it includes rental history reports that show how many times the applicant has been evicted from previous rentals over the last seven years.
Features
Eviction reports. E-Renter uses a 50-state evictions database.
The Rent Check Advisor provides accurate advice on whether or not to accept rent checks from prospective residents.
Social Security number verification. Its SSA-approved verification system provides a report that indicates if a Social Security Number is valid or invalid.
FCRA-compliant credit checks.
Thorough, nationwide criminal check.
Liens, bankruptcies, and judgments searches.
Pros
Sex offender and OFAC/Patriot Act searches are included for all states in entry package.
Competitively priced.
Liens, bankruptcies and judgments searches included in the entry package.
Robust features.
Provides helpful resources for landlords and property managers.
Cons
They do a hard inquiry that can impact your prospective tenant's credit negatively.
Criminal checks exclude Delaware, Massachusetts, South Dakota, Wyoming, and Washington D.C.
Rent check advisor and applicant ID check are only available on the ultimate plan which costs about $40 per applicant.
No option to charge applicants for screening.
Only commercial accounts can access full credit checks.
No terrorist alerts.
__
About the Author:
Oleg Donets is a serial entrepreneur, technology and digital marketing strategist with a solid track record. Since 2013, he has been successfully helping numerous startups and established companies from a wide range of industries to launch, grow and scale their businesses by utilizing his innovative technology solutions and progressive marketing strategies. Oleg is a founder of Real Estate Bees, a cutting-edge technology & marketing platform for the real estate industry. Oleg is also a proud business mentor at SCORE, the nation's largest nonprofit organization and a resource partner of the U.S. Small Business Administration.