How to Pass the Georgia Real Estate Exam the First Time?
If you have been looking for information on how to get a real estate license (sales or broker) in Georgia, then read this article!
In this guide, we will let you in on the best way you can pass the Georgia real estate exam. This is just half of the battle, though, as you also need to know all the requirements for getting a real estate license in Georgia.
Table of Contents
Best Way to Pass the Georgia Real Estate Exam
Frequently Asked Questions
Best Way to Pass the Georgia Real Estate Exam
How Do I Study for the Georgia Real Estate Exam?
Accredited real estate schools in Georgia usually give classes online and in the classroom. The student has the choice of which method they prefer to take.
Whether online or in the classroom, take notes as you go through the class.
Be sure to note important laws and rules you'll need to know, whether for the exam or for practicing real estate after.
Review the material regularly until you are very comfortable with it before taking the exam.
If you are in doubt which option to choose — online or in-person courses — I suggest that you find your answer in another guide — Real Estate Classes Online vs Classroom.
It discusses all pros and cons of each type and what situations and types of personality each option works better for.
Survey of Experts
Did you take your pre-licensing real estate course online or in person?
Do you think taking a real estate pre-licensing course online can save students time compared to in-person courses?
What is the name of the school where you completed your pre-licensing course?
Expert Insight
Do you see any advantages of taking an online course over the in-person class?
In real estate, you are your own boss. Taking online courses puts you to the test to see if you are self-disciplined enough to enter into this career.

Taking the courses at your own pace is also a massive bonus but comes with a lot of responsibility.
With online, you can take your classes at your own pace and you won't have to be concentrated in one place during the entire course.

But personally, I would prefer learning in person. I did all of my courses in class because I comprehend better with a group of people.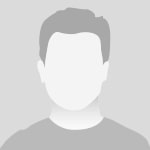 I have a full-time job with a long commute. Online studying was perfect for me. I could fit study time into my lunch break, or even break up my studies into multiple blocks of time each day.
The biggest advantage I see for taking an online course is the ability to move at your own pace.
What to Study for the Georgia Real Estate Exam?
The following is a great list of where to get an idea of what is on the real estate exam:
5 Helpful Tips for Passing the Georgia Real Estate Exam
Use the content outline found in the candidate information bulletin to know what subjects to study from the three sources above.
Learn all you can about the topics listed in the content outline. By having a thorough understanding of each topic, you should be able to correctly answer any question about the topic.
Remember the questions are multiple choice. If the correct answer doesn't readily pop out to you, use the process of elimination to arrive at the best answer.
Also look for keywords in questions such as "must" and "always." Pace yourself through the exam, and read each question again AFTER you think you have made the best selection to make sure you read the question correctly and chose the best answer.
Also consider taking the cram course provided through the MLS prior to taking the state exam. It could serve as a good "test run" and help with test anxiety.
For additional tips, you can also read my article on how to pass a real estate exam the first time.
Expert Insight
Tips to help future agents pass the real estate exam.
Choose a good school and make sure you study each section of the manual and master all of the quizzes.

In Georgia, you have two attempts to pass the pre-licensing class before you are allowed to sit for the state exam. If you don't pass after two tries, you must take the class again.

After passing the class, you can zero in on the sections you need to study and use the Candidate Handbook to study for the state exam.

I felt the class exam was harder than the state exam because they wanted you to know the material and be prepared for the state exam. I believe this is why Capitus has such a high pass rate for the state exam.
If there is a cram course available, take it! Also, if your state provides practice tests, do them!

This helps to solidify the information that you have already learned and identify areas in which you may need extra study.

It also prepares the licensing candidate for how the verbiage is written and the way the exam is structured.
Treat your studying time like a job and this exam like a performance review or an interview because it is the only barrier stopping you from entering this career.
Study, study, study. I would also recommend a cram course so that they are prepared for the test.
Frequently Asked Questions
What Is the Cost of Taking the Georgia Real Estate Exam?
Is the Georgia Real Estate Exam Hard?
How Many Questions Are on the Georgia Real Estate Exam?
When taking the Georgia real estate salesperson exam, you can expect 152 multiple choice questions.
When taking the Georgia broker exam, you will have 2 situational questions and with a list of options. You will need to choose the best option for the situation.
How Many Math Questions Are on the Georgia Real Estate Exam?
There are as many as 13 math questions on the Georgia salesperson exam.
What Score Do You Need to Pass the Georgia Real Estate Exam?
To pass the salesperson exam, you need a score of at least 75% on both the national and state portions of the exam.
The passing score for the broker exam is at least 70% on both the national and state portions of the exam.
Survey of Experts
How difficult was it for you to study and pass the Georgia real estate license exam?
How many attempts did it take you to pass your real estate license exam?
Expert Insight
What would you recommend real estate students to invest extra in to ensure passing the exam on the first try?
Time! The class reading, studying, and re-studying take a lot of time.

Make sure you set aside time daily, not just for the class, but to study and ensure you understand what has been covered in class.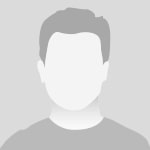 Any kind of real estate math and exam prep books will be helpful.

On the Georgia exam, there were questions that weren't covered in the course. The extra books that I purchased got me through.
Study guides and practice exams. I passed the exam on my first try by using CompuCram, PSI study guides/practice exams, and Prep Agent on YouTube which is free!
Definitely the cram course and any additional study exams.
What Happens if You Fail the Real Estate Exam in Georgia?
The score report you will be given by AMP (the testing company) after taking your exam will be detailed with how many questions you got right and wrong.
It will also have instructions on re-taking your exam.
You will be able to reschedule your exam within 5 business days from the day you contact to request an exam.
How Many Times Can You Fail and Retake the Georgia Real Estate Exam?
You can take the exam three times in one year.
How Long Do You Have to Wait to Retake the Georgia Real Estate Exam?
You only have to wait 24 hours before retaking the exam. You can schedule after 24 hours for any time after.
To know how much time you need to allot in completing all the steps in the licensing process, read our guide on this topic – How Long to Get a Real Estate License in Georgia?
Do You Have to Pay to Retake the Georgia Real Estate Exam?
AMP charges $121.00 for each exam, including a retake.
I hope this article helps you get your real estate license, so you can get started on working your way to becoming one of the best real estate agents in Georgia.
Besides passing the exam, make sure you also meet the requirements for getting a Georgia real estate license if you have violations on record.
Learn what to do after passing a real estate exam to start your agent career from another guide in this blog.
Get an inside look into the life of a realtor through the experiences shared by industry experts answering the question "Is Being a Real Estate Agent Worth It?".
To help you build and grow your real estate career quickly, we at Real Estate Bees created a directory for real estate professionals.
It's designed to help you get more exposure for your business, including receiving leads. Create a free profile by signing up here.
__
If you want to contribute your expert advice on a topic of your expertise, feel free to apply to our Expert Contributor Program.
__
About the Author
Kristina Morales is a REALTOR® with over 20 years of professional experience. She actively practices real estate in Ohio but also has practiced real estate in California and Texas. Conducting her real estate business in three states has allowed her to gain unique experiences that make her a well-rounded realtor. She obtained her Bachelor of Arts in Business Management and her MBA with a concentration in Banking and Finance. Prior to real estate, Kristina had an extensive corporate career in banking and treasury. She ended her finance career as an Assistant Treasurer at a publicly traded oil & gas company in Houston, TX.