How Long Does It Take to Get Your Real Estate License in California in 2022?
From this article, you will learn how much time it takes you to get a real estate license in California.
As a real estate agent operating in South Pasadena, CA who has been through the licensing process, I will share with you the timelines of each phase as well as my personal experience.
Although it's been several years since I applied for a real estate license in California, the basic process hasn't changed much – save for precautions around Coronavirus.
Let's start with a quick overview.
Timeline of Getting a Real Estate License in California
| | |
| --- | --- |
| Time frame | Action |
| 1-2 weeks | Research on what you want to do: choosing a specialty, brokerage, and courses. |
| 7.5 weeks | Minimum time mandated for the completion of your education requirements. |
| 4-8 weeks | Waiting to get approved for an exam and scheduling the exam date. |
| 1 day | Taking the exam. |
If you add all that up, the fastest you can realistically expect to go from desiring to get a California real estate license to actually having your license is about 14 weeks or just a bit less than 4 months.
Now, let's go over each step in detail.
1-2 Weeks for Choosing a Course and a Brokerage
My process started from deciding that I wanted to go into real estate and get my agent's license.
In order to understand what the world of real estate looked like in my community, I reviewed and interviewed several of the local real estate brokerages to see what might be in store for me.
One brokerage in particular seemed like a good fit: the agents I met had been working for this broker for periods ranging from several years to decades.
The broker was located right in the community I wished to serve. Plus the manager offered for me to come observe the weekly sales meetings to get to know the people and the process.
Before selecting a broker, read our article How to Choose the Right Real Estate Brokerage to Work For as a New Agent to understand the different types of brokers.
Then review and compare a few brokers from our directory of the top real estate brokerages in California to find the right fit for you.
I decided after a few weeks of observing that I wanted to work for that broker.
My process of obtaining my license started with the manager getting me in contact with the department within the brokerage who specialized in training new agents.
This trainer set me up with all the necessary coursework to prepare to take the California real estate license exam.
To review in detail all of the specific rules and processes regarding getting a real estate sales license in California, you can refer to the California Department of Real Estate website section on obtaining a California real estate license.
My coursework was conducted online. There were two large main printed volumes that I was to study and refer to throughout the class.
The main two were entitled: "Principles of California Real Estate" and "Real Estate Practice".
There is also a 3rd required course which can be selected from among a list of approved courses. So you choose one of the following to be your 3rd educational class:
Real Estate Appraisal
Property Management
Real Estate Finance
Real Estate Economics
Legal Aspects of Real Estate
Real Estate Office Administration
General Accounting
Business Law
Escrows
Mortgage Loan Brokering and Lending
Computer Applications in Real Estate
Common Interest Developments
I also availed myself of several online tools which simply ask you questions that are likely to appear on the exam. After you answer, there is often an explanation of the correct answer.
You can also find online tools that simulate sections of the real estate exam, and you can take a "practice test" which includes a timed element.
Note that it's important to choose a state-accredited school to take your course in.
For a list of reputable institutions across the state, refer to our directory of the top real estate schools in California.
7.5 Weeks Minimum for the Completion of the Course
I completed all the online coursework and passed everything.
I then got a certificate indicating that I had completed the educational requirements to qualify to take the California Real Estate Exam.
What I had not realized up until this point is that there is a minimum time period that defines how long you should study for the real estate exam.
The time between passing your education requirement and actually taking the exam.
The California Department of Real Estate mandates that the minimum amount of time to complete each of your 3 education courses is 2.5 weeks.
That means the fastest you can apply to take the real estate exam is 7.5 weeks after you start taking your educational courses.
I had finished my educational requirements in just a few weeks, so I had to wait over a month before I could apply to take the California real estate exam.
Note that not everyone will get the best results with online courses.
For people who don't have a concentration-friendly environment at home or simply lack self-discipline, an in-class option could be more effective.
If in doubt, make your choice after watching a video guide comparing the pros and cons of online real estate classes vs classroom.
Survey of Experts
Did you take your pre-licensing real estate course online or in person?
Do you think taking a real estate pre-licensing course online can save students time compared to in-person courses?
4-8 Weeks for Getting Approved to Take the Exam
Another note on timing – after you apply to take the exam, you often have to wait between 4-8 weeks to get confirmation that you are now approved to schedule your exam.
You'll also have to go to a sanctioned vendor and get your fingerprints taken and verify your identity in order to apply to take the real estate license exam.
We have an article that walks your through passing a background check for California real estate license.
Scheduling the exam at the time I took it also required a few weeks of lead time.
I couldn't just schedule it for the next day after getting approved – the soonest available exam spot was a few weeks out.
You might be able to reduce that time if you choose a much less popular exam location. This was the case in the Los Angeles, California area.
1 Day for Taking the Exam
The exam itself was straightforward for me. You have to go to a sanctioned exam facility.
When you enter, they check your identification and then make you place all of your belongings in a locker.
Before I could actually enter the exam area, they made me pull up my shirt sleeves (presumably to make sure I hadn't written down any answers or notes on my arms!).
Finally I was able to enter the examination room.
At my testing facility there were a number of desks with monitors. I was assigned a desk and simply entered in my information and began answering the test questions on the screen.
After submitting my answer, the next question appeared. They did give me a sheet of paper and a pencil to take notes or do some calculations.
It took me about an hour or maybe a little longer to complete the exam. At the testing station they can give you your results as soon as you walk out of the testing room.
You need to correctly answer 70% of the questions correctly to pass the exam. They don't tell you your final score – only whether you passed or failed.
If you pass, they give you a slip of paper that functions as your "temporary license".
At some point, a card is mailed to you with your official license information on it – including your name and license number.
Check out our article on How to Pass the California Real Estate Exam to know what and how to study for this test.
We also have tips on passing the real estate exam by another expert, Kristina Morales.
Survey of Experts
How many attempts did it take you to pass your real estate license exam?
Expert Insight
What tips would you give future agents to help them pass the California real estate exam?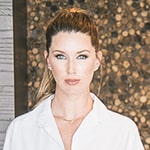 The best way to get licensed quickly is to learn just enough to ensure that you can get through the classes as fast as possible.

Then, immediately preceding your exam date, take the real estate crash course. It will ensure that you pass the exam on the first try.
Take the crash course and just keep taking example tests over and over and over again.

I think I failed over 20 of them, including the one the morning of the test, and I was the first one to leave the exam and knew I passed with flying colors!
Go with your gut. Some questions are designed to confuse you. Two of the answers will sound incredibly alike. Don't let them trick you.
Take your practice tests over and over until you pass them by 90% or more. Then, do the cram course.
Set aside a minimum of an hour a day for studying. Make flashcards for vocabulary words.
Survey of Experts
How long did it take you to get your real estate license? From the time you signed up for school till your license was issued.
Expert Insight
Knowing what you know now, what would you do differently to get your license faster?
I was lucky enough to have the proper guidance, and I had obtained my license in an ideal time frame. In CA, you will need to take fingerprints for a background check.

In addition to applying for an exam date, you will need to complete a license application and pay the associated fee. Many wait until after passing the exam to begin these items.

This can hold someone up for months. To expedite things, take care of these items prior to sitting for your exam, and your license number should be close behind.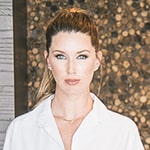 I would not stress so much about learning the information and instead study simply to pass the test.

The information in the courses really does not apply to real-world activity. The majority of what you will earn about selling real estate will happen in on-the-job training.
To get your license faster, I would recommend getting through the classes as fast as you can and really focusing on studying for the exam and taking a crash course.

This will prepare you more and speed up the timeline.
I would do it online and set aside 4-6 hours each day to get through it.
I hope this knowledge helps you get your real estate license in California as easily and quickly as I did it.
But after becoming one of the licensed real estate agents in California, there are still some preparations to complete.
Know the financial investment involved in getting licensed in the state by reading our guide – How Much Does It Cost to Get a Real Estate License in California?
Learn what happens after you get your real estate license from another industry expert sharing his knowledge in the Real Estate Bees blog.
You might also want to know how you can join a real estate team to get a good start on your career.
To be fully prepared for the challenges of the role, read our article discussing the drawbacks of being a real estate agent as a career.
To help you build and grow your real estate career quickly, we at Real Estate Bees created a directory for real estate professionals.
It's designed to help you get more exposure for your business, including receiving leads. Create a free profile by signing up here.
__
About the Author
Derek Vaughan lives in Los Angeles and is a seasoned realtor in South Pasadena. Known for his expert knowledge of digital marketing and the local real estate market, Derek has lived in South Pasadena for the past 20 years. Derek has also worked for the Walt Disney Company where he was responsible for digital marketing for both the ESPN.com properties and the NASCAR online store. He also holds degrees from the Indiana University School of Music, Purdue University and an MBA from Vanderbilt University.
__
If you want to contribute your expert advice on a topic of your expertise, feel free to apply to our Expert Contributor Program.