How Long Does It Take to Get a Real Estate License in Alabama?
The time frame for obtaining a real estate license in Alabama depends on several factors. This article explains them in detail.
You'll learn all about the to-dos for the licensing process, the time involved, and what can minimize or lengthen how long a given step takes.
See the breakdown of what you can expect below.
Estimated Timeline to Get a Real Estate License in Alabama
| | |
| --- | --- |
| Time frame | Step |
| 1+ days | Review requirements and confirm eligibility. |
| 2 weeks (fast track) | Complete a pre-licensing course. |
| 1+ weeks | Schedule and sit for the licensing exam. |
| 1-2 weeks | Select a sponsoring brokerage. |
| 2 weeks | Get a background check. |
| 2+ weeks | Obtain your temporary license. |
| 4+ days (within 6-12 months) | Complete post-licensing course. |
Review Requirements and Confirm Eligibility: 1+ Days
You'll invest time and money to become a real estate agent. Therefore, it's in your best interest to learn the requirements and disqualifiers before you pursue licensure.
Carve out part of a day to peruse the application and instructions and other applicable information on the Alabama Real Estate Commission (AREC) website.
If you have a criminal or license discipline history, give extra attention to those rules.
The AREC is charged by law with ensuring that licensees are trustworthy and honest. So, they will review your application against their eligibility criteria.
If you're concerned that you'll be disqualified due to a conviction or professional disciplinary action on your record, you can ask the AREC for a pre-determination.
That requires submitting an Application for Determination of Licensing Eligibility and undergoing a fingerprint-based background check. This process may add up to 30 days to your timeline.
Complete a Pre-Licensing Course: 2 Weeks (Fast Track)
Assuming you're eligible for a license, you have 60 hours of AREC-approved education to complete. The good news is that the course is offered live, online, and on various schedules.
You can take your pre-licensing education at any of the real estate agent schools in Alabama nearest your location.
How long it will take to complete the coursework depends on whether you attend in-person classes or study online, and how much class time you can fit into your schedule.
Some providers offer a fast-track option taught in a traditional or virtual classroom. That requires you to go to class full days for two weeks, and you're done.
It's doable to finish within a couple of weeks online as well. You can receive credit for up to six hours of classwork per day. So, a full-time weekday effort would get you squared away.
If you prefer to participate in person and can't do full days, here are some other approximate completion times for instructor-led classes:
Daytime classes not on the fast track: 4-6 weeks
Evening classes a couple of days a week: 8 weeks
Classes one night a week and some Saturdays: 9 weeks
Before you make a decision on which method to take, read our A-to-Z guide comparing real estate classes online vs. classroom courses.
Survey of Experts
Did you take your pre-licensing real estate course online or in person?
Do you think taking a real estate pre-licensing course online can save students time compared to in-person courses?
Schedule and Sit for the Licensing Exam: 1+ Weeks
With the pre-licensing course completed, it's time for the exam. You need an ID number from the AREC, and your course credits must be reported before you can take the test.
The state requires schools to report course completions within three business days. After that, give the exam administrator PSI a day or two to send you a notice to schedule your exam.
The quickest way to make an appointment is online. You can book a reservation on the PSI website anytime.
PSI indicates that you may get an exam date within 1-3 days of contacting them, depending on availability. So, you could have just a week's wait time between the course and exam.
If the test centers are booked, you may have a longer wait that could take up to three weeks. Or, you may opt to schedule further out.
Either way, you can get in some extra studying until exam day arrives.
As for the exam, allowing one day should be sufficient for the test and travel time. The total time allowed for the exam is 3.5 hours. Tack on an additional 30 minutes for early arrival.
Survey of Experts
How difficult was it for you to study and pass the Alabama real estate license exam?
How many attempts did it take you to pass your real estate license exam?
Expert Insight
Tips to help future agents pass the real estate exam.
Get the course done quickly. The faster you get it done, the more fresh in your mind the material is.

Use online resources in addition to your school's coursework.

Take plenty of notes, and an absurd number of practice tests (state and national) and make sure you are proficient in the material before proceeding to your exams.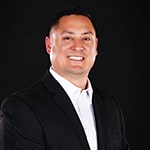 Read the questions carefully and pay attention to the exact wording. They will try to give you different scenarios that have multiple answers.

They are looking for the best possible answer and trying to trick you into making the wrong selection.
I would look at the percentage breakdown of the test. Study the sections with the highest percentage because these will get you a higher return for your investment.
PREP AGENT is amazing and breaks down the info in such an easy and understanding way!
Get the AL License Law book and read it a couple of times.
Select a Sponsoring Brokerage: 1-2 Weeks
Once you've passed the exam, you can apply for your license whether you've signed on with a broker or not. However, your status will be inactive, and you can't work as a licensed agent.
To start your salesperson career right off, you must choose the broker you'll work for before filing for your license. This is a decision you shouldn't take lightly.
There are significant differences between companies. You should take time to do research and compare and contrast options. Plan on taking a week to do this, so you don't have to rush.
Then, talk to brokers and active agents at the firms you've shortlisted. For example, if you've narrowed the list to three, you can plan to do interviews during another week.
Your goal is to find the office that fits your needs and preferences. You can learn more about how to do that by reading our article on how to choose the right real estate brokerage to work for.
You can then use our directory of top-rated real estate brokerages in Alabama to facilitate your research.
Note that you don't have to wait until you've passed the exam to do this step. You can fit in these activities throughout the process up to this point and reduce your overall timeline.
Get a Background Check: 2 Weeks
The AREC won't issue a license until they have received your background check report and reviewed it along with your application.
This criminal history check begins when you get your fingerprints taken. You don't need an appointment. However, you do have to pre-register with Gemalto, the AREC-approved vendor.
Your fingerprints will be checked against the Alabama Bureau of Investigation (ABI) and FBI criminal history databases. The AREC directly receives your report.
Processing time is typically no longer than two weeks. But circumstances such as the following will cause a delay because you'll have to submit a second set of prints.
Your registration information is inaccurate. It can only be corrected before fingerprinting.
The ABI or FBI rejects your fingerprints due to issues with image quality.
You need to coordinate the timing of fingerprint and application submission. The AREC has access to your report for 30 days. They must receive your application within that time.
Therefore, the AREC recommends submitting your application the same day you go to the fingerprinting site for the live scan.
If you have past violations, know if you're eligible to get a license by reading our article on the topic – Can You Get an Alabama Real Estate License with Violations?
Obtain Your Temporary License: 2+ Weeks
PSI will give you a score report and license application immediately after passing the exam. You can mail or hand-deliver the completed paper application to the AREC.
You can fill out the application quickly if you have all the supporting documents. Then, you'll spend time waiting for the AREC's approval.
Allow a couple of weeks for the AREC's review. Be aware that the timeline can vary and be delayed by factors such as the following:
The AREC has a high volume of applications in the processing queue.
You don't fully complete the application or provide all the required paperwork.
You fail to answer the disclosure questions completely and honestly.
The AREC doesn't have your background report when you apply.
You can file for your license anytime within 90 days of receiving your passing score report. That deadline is absolute, though. Your exam score will be null and void if you miss it.
Also, note that you are applying for a salesperson's temporary license. You must complete a post-license course within a year (or less) to receive a permanent license.
Complete Post-Licensing Course: 4+ Days (Within 6-12 Months)
Real estate agents in Alabama can get their permanent license after completing the post-licensing course satisfactorily. It's 30 classroom hours in duration.
Taking the course online is the fastest way to finish it. Your daily course segments can't exceed nine hours per day. On that schedule, you'd wrap up the coursework on day four.
Anticipate spending 1-2 weeks in class if you attend in person or via a real-time virtual format.
Your timing for completing post-licensing education depends on the status of your license. Here are the deadlines:
Active licensees: Within six months of your temporary license issue date
Inactive licensees: No later than one year after earning your temporary license
Once you have these credits under your belt, you can apply for what Alabama refers to as your original license. You can do that online.
Survey of Experts
How long did it take you to get your real estate license? From the time you signed up for school till your license was issued.
Expert Insight
Knowing what you know now, what would you do differently to get your license faster?
Buckle down and do the work. Let's face it, the coursework is not fun. It's not a thrilling read, and you might find yourself cursing the whole idea of getting licensed.

The fact of the matter is that this is something you're going to have to do to achieve your goals.

Set yourself up by time-blocking, and hold yourself accountable to keeping to your study/work schedule.
I would have used a different school! The course that I took was very difficult with no instructor guidance at all!
I would manage my time better.
Nothing really, other than to study harder.
Where to Study for a Real Estate License Exam?
Since the AREC lets you complete the required education in person or online, where you study can vary and is up to you.
If you prefer a traditional classroom, you have several educational settings to choose from. More specifically, you can go to class at a college, university, or real estate school.
These providers are located throughout the state. And it's easy to find the ones in your area. Simply search approved courses by location on the AREC website.
You can also use that search function to see what distance education options are available.
You'll find that some schools offer livestream classes. So, you can participate without leaving home. But you must ensure your study spot meets student participation standards.
Schools usually require that you:
Be physically present on camera throughout the entire class.
Sit facing the camera and at a desk or other writing surface.
Refrain from driving or participating in some other activity.
If you choose online classes, you can access your coursework in whatever location best suits you. Whether that's at home, the library, or your favorite coffee shop, the choice is yours.
As well as determining where to study, you're likely considering the question, "How long should you study for the real estate exam?"
The answer differs for everyone. A general approach is to block off a week or two to review material on your own or take an exam prep course. Either way, take advantage of practice tests.
You can use your performance on the mock exams to gauge your readiness. Add to your study timeline if you're not performing well and don't feel confident you can pass the test.
Also, reference our post on how hard the Alabama real estate exam is to know how best to prepare when creating your study strategy and timeline.
We also have tips to help you pass the real estate exam on your first try.
Hopefully, this guide will help make your journey to become a licensed Alabama real estate agent go as quickly and smoothly as possible.
For all the information you need to know about getting licensed in the state, read our article on getting an Alabama real estate license.
If you want to get an idea of the financial investment involved in acquiring a license, we have a guide on Alabama real estate license exam cost and all other fees.
Check out the following resources to help you start your career the right way once you have your license:
To help you build and grow your real estate career quickly, we at Real Estate Bees created a directory for real estate professionals.
It's designed to help you get more exposure for your business, including receiving leads. Create a free profile by signing up here.
__
If you want to contribute your expert advice on a topic of your expertise, feel free to apply to our Expert Contributor Program.
__
About the Author
Kristina Morales is a REALTOR® with over 20 years of professional experience. She actively practices real estate in Ohio but also has practiced real estate in California and Texas. Conducting her real estate business in three states has allowed her to gain unique experiences that make her a well-rounded realtor. She obtained her Bachelor of Arts in Business Management and her MBA with a concentration in Banking and Finance. Prior to real estate, Kristina had an extensive corporate career in banking and treasury. She ended her finance career as an Assistant Treasurer at a publicly traded oil & gas company in Houston, TX.