How Long Does It Take to Get a Real Estate License in New Jersey?
To keep your expectations realistic, and not feel like the process is dragging, we've compiled estimated times for each step in the New Jersey licensing process.
How long to get a real license in NJ? It may not be as long as you thought. Simply combine all the time estimates and adjust accordingly should you have anything on the side to take care of.
Let's look at the estimated timeline for each step.
Estimated Timeline to Get a Real Estate License in New Jersey
| | |
| --- | --- |
| Time frame | Step |
| 2-3 weeks | Collect information and find a sponsoring broker. |
| 1-6 months | Complete pre-licensing coursework. |
| 1 day | Schedule the licensing exam. |
| 1 day | Take the exam. |
| 10+ weeks | Submit license application and schedule fingerprinting. |
| 1 day | Receive your real estate license. |
| 2-6 weeks | Take continuing education courses (required every two years). |
Collect Information on the Licensing Process and Find a Sponsoring Broker: 2-3 Weeks
Before you begin the process of obtaining a real estate license in New Jersey, you should understand what the basic requirements are.
To get a thorough look into all the components of being a licensed real estate professional, visit the New Jersey Real Estate Commission website.
As you familiarize yourself with the entire process, if it continues to appeal to you, the next thing you'll need to do is to look for a licensed broker to sponsor you.
This person will help you complete your licensing application. To make sure you find the right broker, check out our tips on choosing the right real estate brokerage to work for.
Once you're ready to begin your search in earnest, you can browse our directory of the best real estate brokers in New Jersey.
You'll need to stay focused in your research both in finding a sponsoring broker and learning more about the licensing process, in order to ready yourself to move forward.
Making time to find a real estate course
During this preliminary fact-gathering time, you'll also want to look at your options concerning where to take your pre-licensing classes.
The NJREC provides a list of approved schools to review, but it may take time to locate one that fits in your schedule and budget.
Complete Pre-Licensing Coursework: 1-6 Months
Since each program may break up the coursework into different segments, there's no standard time it takes to get this requirement done.
You will have to decide whether to take classes in person or online, which can significantly impact time.
In-person classes will move at a regular pace, meeting for a set amount of hours each week, while online classes may let you work through the hours faster.
It's best to evaluate the pros and cons of real estate classes online vs. classroom courses, then look at your own schedule and decide which option is best for you.
For a New Jersey real estate salesperson license, the pre-licensing education requirement totals 75 hours. It's offered as a single course.
For a New Jersey broker license, the pre-licensing education requirement is 150 hours, separated into three sections:
90 hours in general real estate
30 hours in agency and ethics
30 hours in office management and related topics
You're also required to submit an Experience Report for Broker Applicant form to verify past employment.
You are able to submit this form once you've completed the 90-hour general real estate course.
An additional step for brokers
Once a salesperson license candidate finishes their coursework, they're eligible to schedule their exam. However, broker candidates have an additional step.
They must submit their Experience Report for Broker Applicant form and complete their coursework first, then go under review by the NJREC.
Once the commission has sent their approval, broker license candidates are able to schedule their exam.
Survey of Experts
Did you take your pre-licensing real estate course online or in person?
Do you think taking a real estate pre-licensing course online can save students time compared to in-person courses?
Schedule the Real Estate License Exam: 1 Day
Scheduling your real estate license exam is relatively easy, and can take only minutes, although you may have to wait 1-3 weeks for an available slot.
The easiest way to schedule your exam is by creating an online account with PSI. They're the company that proctors the exam.
If you'd rather speak to an actual person to schedule your test, you can call 855-579-4634. However, phone operators are only available within certain hours each day.
But before you schedule the test, read our article on the best way to pass the New Jersey real estate exam.
Though it only takes four hours to complete the real estate license exam, set aside an entire day. You'll want time to prepare beforehand and need to factor in travel time.
You should also arrive at the testing site 30 minutes before your scheduled time so that you're able to check in.
Although the time to complete the exam is the same for both the salesperson license and broker license, the total number of questions vary.
The salesperson exam consists of 110 questions, while the broker exam has 115. For both tests, you'll need a minimum score of 70 percent to pass.
The cost is also the same regardless of license type, at $38.
Read these tips on how to pass the real estate exam the first time around.
Survey of Experts
How difficult was it for you to study and pass the New Jersey real estate license exam?
How many attempts did it take you to pass your real estate license exam?
Expert Insight
Tips to help future agents pass the real estate exam.
Take the 2-week course. Cram in all of the information and pass the test. Don't drag it out for 8 weeks, or you'll never retain the information.
Make index cards, and take your time! Focus on one chapter at a time and go back until you've learned everything enough where you're getting 90's and above on practice exams.
Take great notes. Ask a lot of questions and be a good listener.
Submit License Application and Schedule Fingerprinting: 10+ Weeks
Once you pass your real estate license exam, you're able to submit your application and pay the fee.
At this stage, you'll also need to schedule an appointment for fingerprinting so a background check can get completed.
Your sponsoring broker must help with your application, but you schedule the background check through IdentoGo.
Along with your application, you'll need to submit a Universal Form. The total fee for a salesperson license application is $160. Broker applicants pay $270.
The fingerprinting cost is $66.05.
It can take anywhere from 1-3 weeks to secure a fingerprint appointment, and a maximum of 10 weeks for your application to receive approval after fingerprints are submitted.
To know the process involved in fingerprinting, read our article on getting a New Jersey real estate license with violations.
Receive Your Real Estate License: 1 Day
Once your real estate license application gets approved, you're able to print it out or download it immediately.
To get what's known as a pocket card license, go through the NJREC Online Services main menu. Only you can print a copy; your managing broker cannot.
Survey of Experts
How long did it take you to get your real estate license? From the time you signed up for school till your license was issued.
Expert Insight
Knowing what you know now, what would you do differently to get your license faster?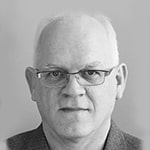 I would not change a thing. I had a great instructor that guided me the whole time.

The best thing you can do is find the right school and instructor. Find someone that enjoys what they are doing and they will convey that when presenting course material.
I don't think I would ever do anything differently. My advice would be to just dive in head first and go for it all full time as quickly as you can.
Take Continuing Education Courses: 2-6 Weeks
What happens next professionally is really up to you, but you can read our article on the next steps after passing the real estate exam to get an idea of what actions to take to jumpstart your career.
Additionally, we have resources that can help make that first step towards a successful real estate business:
Real estate agents in New Jersey also need to begin setting aside time to complete continuing education requirements.
In order to renew your real estate license every two years, you must complete 12 hours of continuing education. This requirement breaks down into the following courses:
One hour in Fair Housing & NJ Law Against Discrimination
Two hours in Ethics
Three hours in Core topics
Six hours in electives which include additional classes in any of the other topic areas
Actual class time could take anywhere from 2-3 weeks based on format. Once complete, the educational institution submits confirmation to the NJREC.
This verification process takes around 10 business days, or two weeks.
Where to Study for a Real Estate License Exam?
Passing the real estate exam may also depend on where you want to complete your pre-licensing education.
Remember to choose the best institution that will allow you to learn thoroughly, offering as many resources as you can possibly retain to be prepared for the exam.
Choose from our directory of accredited real estate classes in New Jersey to find a provider that suits your learning style best.
Before establishing where to study, you need to know what to study. Between your pre-licensing courses and the PSI Bulletin, you'll get a thorough list of topics and resources.
The bulletin also provides a complete list of topics covered on the actual exam to help pinpoint the areas you should review.
Studying is essential to passing the real estate license exam in New Jersey. Without proper preparation, the likelihood of passing the first time around shrinks.
Finding the right place to study is key. Some people prefer a quiet place so they can study alone, uninterrupted. A library or home office is perfect.
Others like the dynamic of a study group, which you should try to form with classmates prior to the end of your pre-licensing course.
You could even consider a combination of the two to ensure adequate preparation for the exam, making sure you move faster toward that real estate license and your career.
How long should you study for the real estate exam?
It's best to pad your overall time commitment to your pre-licensing education to include study time. It's definitely an essential component.
While studying a little after every class can help with memory retention, you're still building a lot of knowledge as you go. You'll want to heavily review it all leading up to the exam.
How you study is really up to what works best for you. You may want to make flashcards, spend time translating your notes into outlines, or even form a study group.
With this guide, you can efficiently plan for your schedule when getting licensed in New Jersey.
While you're at it, you should also prepare for all the expenses involved by reading our guide on this topic – How Much Does a Real Estate License in New Jersey Cost?
Once a licensed agent, you can focus your time and energy in establishing a good real estate career in the state.
To help you build and grow your real estate career quickly, we at Real Estate Bees created a directory for real estate professionals.
It's designed to help you get more exposure for your business, including receiving leads. Create a free profile by signing up here.
__
If you want to contribute your expert advice on a topic of your expertise, feel free to apply to our Expert Contributor Program.
__
About the Author
Kristina Morales is a REALTOR® with over 20 years of professional experience. She actively practices real estate in Ohio but also has practiced real estate in California and Texas. Conducting her real estate business in three states has allowed her to gain unique experiences that make her a well-rounded realtor. She obtained her Bachelor of Arts in Business Management and her MBA with a concentration in Banking and Finance. Prior to real estate, Kristina had an extensive corporate career in banking and treasury. She ended her finance career as an Assistant Treasurer at a publicly traded oil & gas company in Houston, TX.