How Long Does It Take to Get a Real Estate License in Ohio?
In order to have a realistic expectation of how long you'll need to work at getting your real estate license in the state of Ohio, keep reading.
Our timeline provides accurate estimates at each major step, and the extra information will help move you from one step to the next.
This is where to learn how quickly you can potentially earn your real estate license in The Buckeye State.
Estimated Timeline to Get a Real Estate License in Ohio
| | |
| --- | --- |
| Time frame | Step |
| 1-2 weeks | Collect information on the licensing process. |
| 3-6+ weeks | Complete pre-licensing coursework. |
| 1-2 weeks | Wait for the application to process. |
| >1 day | Schedule the real estate exam. |
| >1 day | Take the exam. |
| 5-10 days | Get your real estate license. |
| Ongoing | Continue learning. |
Collect Information on the Ohio Real Estate Licensing Process: 1-2 Weeks
The more you can learn about the entire real estate license process in Ohio in advance, the easier it will be to get through all the requirements.
You can begin by checking out the Real Estate & Professional Licensing division of the Ohio Department of Commerce.
This site will not only answer most of your preliminary questions but will also give you an overview of the requirements necessary to get a license.
Here you'll also learn more about the examination process and be able to check out any requirements that vary between a salesperson license and a broker license.
It could take a little while to go through all this information and get additional questions answered that might pop up.
You should also use this time to find a school where you plan on completing your pre-licensing coursework.
Making Connections Early
It's also worthwhile to use this exploratory period to check out local broker firms in the area.
Especially if you're going for your salesperson license, making this connection early can help you secure a sponsoring broker and a job.
You aren't considered fully eligible for a real estate salesperson license without a sponsoring broker.
Don't begin your search without reading our article on choosing a broker to work for as a new agent. This will guide you on the type of firm you want to be a part of.
You can then review and compare top real estate companies in Ohio, vetted through our superior directory.
Complete the Required Pre-Licensing Coursework: 3-6 Weeks+
There's no standard time in which you'll complete your pre-licensing education. It depends on the license, as well as whether you take your classes in person or online.
In-person classes move at a more regular pace. Maybe you meet for three, two-hour sessions per week until you're done.
Online classes often enable you to work at your own pace for at least some of the time. This could mean completing the coursework much faster.
Which format you take depends on your flexibility and current schedule. You can compare the benefits of each method by reading our guide on real estate classes online vs. classroom.
Survey of Experts
Did you take your pre-licensing real estate course online or in person?
Do you think taking a real estate pre-licensing course online can save students time compared to in-person courses?
Expert Insight
Do you see any advantages of taking an online course over the in-person class?
Shop around for which institutions are accredited in your state. Some states offer more flexibility online than others.

That being said, some students will do better in an in-person class. Choose the investment that makes the most sense for your learning style.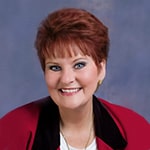 I prefer in-person classes. I think an invaluable part of learning is the interaction with other students in a classroom setting.

The online course may get you there faster, but I am not convinced you learn the material better.
For an Ohio salesperson license, the educational requirement is 120 hours total. These hours break down into four specific courses:
Real Estate Principles and Practices (40 hours)
Ohio Real Estate Law (40 hours)
Real Estate Appraisal (20 hours)
Real Estate Finance (20 hours)
For an Ohio broker license, education varies based on what year you received your salesperson license.
This impacts the time you'll spend in this part of the process a lot.
Those who received a license prior to January 1, 1972 don't need to take any pre-licensing education.
Those who got their salesperson license between January 2, 1972 and January 3, 1984 must complete 120 hours in the same courses as a salesperson license applicant.
Those who got their salesperson license on or after January 1, 1983 have a much lengthier requirement. They must complete the same four salesperson courses, plus take:
A Financial Management course
A Human Resources or Personnel Management course
An Applied Business Economics course
A Business Law course
They must also have a minimum of two years of post-secondary education, or equivalent hours (60-semester or 90-quarter hours).
The extra four courses can get completed while in college.
Extra Time for a Broker License
In addition to the pre-licensing coursework requirement for a broker license, Ohio real estate agents also need to account for the time necessary to build experience.
To be eligible, you'll need to have 20 transactions under your belt, and have worked as a licensed salesperson for two of the five years leading up to your broker application.
Without any advance preparation, it could take more than two years to ready yourself for your broker licensing exam.
Wait for the Application to Process: 1-2 Weeks
All real estate licensing applications are processed by the Ohio Division of Real Estate & Professional Licensing.
Once they've reviewed and approved your application, they send it to PSI Exams, the test proctor.
PSI then sends you a Candidate Information Bulletin with instructions on how to schedule the exam.
In addition to filling out the exam, you'll need to pay the appropriate fee. The salesperson application fee is $81; the broker fee is $135.
You'll also need to submit fingerprints for a criminal records check through both the state and the FBI. The cost ranges between $50 to $80.
Potential Delay from Fingerprints
Though most of the time fingerprints go through quickly, delays can sometimes happen, holding up the processing of your application for about a month.
This issue often happens through Webchecker, the company that collects your fingerprints. You can always ask them about the average delivery time when you go in to submit your prints.
You must schedule your fingerprinting within 10 days of filing your application. You should not do it beforehand.
Delays can also happen if a criminal conviction is found in your record. Getting an Ohio real estate license with violations such as felony, DUI, or misdemeanor may or may not impact your chances of getting a license.
Schedule the Real Estate Exam: >1 Day
While the process of scheduling your exam can take only minutes, you might have to wait 1-3 weeks for an available date.
The most efficient way is to schedule your real estate license exam via online. This allows you to schedule your exam 24 hours a day.
From there, you can create an account, enter in your OH RE ID# which should have been previously sent to you, and your zip code.
You'll then see testing sites and dates available to you, and select the slot that works best for your schedule.
While you can also schedule your exam by calling PSI at 800-733-9267, a person is only available to talk to at set times.
The total time for the exam itself is three hours, but you should arrive at least 30 minutes early to check in.
Adding that into the transportation time to get to and from the testing site, it could take almost a whole day to take the exam.
The real estate license exam in Ohio is broken down into two sections: a national and state portion. You'll have two hours for the national section and one hour for the state portion.
The number of questions varies based on the type of license exam you're taking.
The salesperson exam has 80 national questions and 40 state questions. The broker exam has the same number of questions for the state portion but only 75 questions for national.
The minimum passing score for the salesperson exam is 70 percent. If you're taking the broker exam, you need to get at least 75 percent to pass.
There are fees associated with taking the exam, too. A salesperson exam costs $58, while the broker exam costs $39.
Get Your Real Estate License: 5-10 Days
A license gets issued as soon as the Department receives notification from PSI that you've passed both portions of the real estate exam.
This process can take just a few days, or a little over a week, depending on whether there are issues along the way.
Should you not pass both sections of the exam the first time around, you'll have to schedule a retest. This will delay this portion of the process.
To schedule a retest, you can contact PSI the day after you've failed the exam. You can then take the next available opening to retest.
You have 12 months from the initial approval date on your bulletin to pass both sections of the exam, and you'll have to pay a fee each time you retest.
Survey of Experts
How long did it take you to get your real estate license? From the time you signed up for school till your license was issued.
Expert Insight
Knowing what you know now, what would you do differently to get your license faster?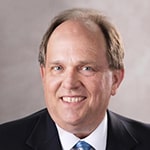 The first two tries, I failed passing the national test. Then my broker helped me find a tutor.

He taught me how to take the test to pass it. I wish I would have met with him from the very beginning.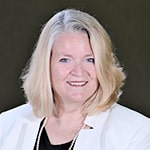 I could have taken the courses with longer classes in fewer days. But it also worked well for me to stretch them out so that I was taking classes 4 hours a night 3 nights a week.

I personally wouldn't have done well sitting in class for 8 hours a day for 15 days.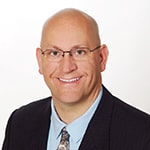 I would have done the full-time 3 week course in person instead of the "do-it-at-your-leisure" 3 month process.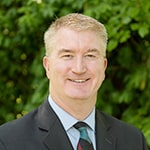 I would have taken all of the classes in person and finished them in 3 weeks.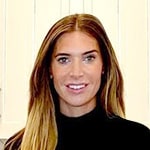 I would have gotten through the class portion sooner to focus time on the exam prep.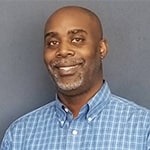 I would have applied for a scholarship from the local board of Realtors.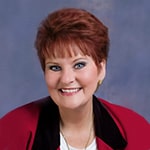 I could have taken my test earlier, but I chose to take my time and not rush into it.
Continue Learning: Ongoing
Even after getting your Ohio real estate license, the learning never stops. The state has a 30-hour continuing education requirement for license renewal.
You must complete these hours in order to renew your real estate license.
You may also want to take this time to better prepare yourself for the challenging career of a real estate agent by reviewing additional resources like:
These resources, and continuing to learn, will help prepare you for this career, and make you the best real estate agent you can possibly be.
Where to Study for a Real Estate License Exam in Ohio?
Some real estate classes in Ohio may offer the hours required for pre-licensing education, but it is recommended that you complete your courses at an institution of higher education.
This is because the Division has strict standards for completing the pre-licensing coursework.
Preferably, you must take your courses at any of the state's community colleges that award a degree in at least a two-year program.
You don't have to complete the degree, though. That would add months onto your timeframe. You can submit course completion certificates in the required areas to qualify for your license.
While you'll get most of the information you need on what to study for the Ohio real estate exam through your courses and via resources in the PSI Bulletin, where you study is ultimately up to you.
Some people prefer a quiet place to study alone, while others like to work in groups. Maybe a combination of the two will be your recipe for success.
What's important is to take extra time to prepare to be able to pass the real estate exam the first time.
How long should you study for the real estate exam?
Although this isn't a part of completing your pre-licensing course, figuring out how long you should study for the real estate exam will factor into your overall time commitment.
While you should study a little bit after each class, so you're building knowledge as you go, schedule in some time for a few big study sessions leading up to your exam.
You may even want to form a study group with some of your classmates to make it easier to focus and have someone to quiz you.
Survey of Experts
How many attempts did it take you to pass your real estate license exam?
Expert Insight
Tips to help future agents pass the real estate exam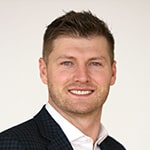 My best advice is to try and dedicate roughly 2 hours per day towards the program if you're also working a full-time job or have other obligations.

This prevents a burnout from happening. I really pushed that commitment on the weekends which is a great time to make up ground.
Study your material, take practice tests, and relax as much as possible on the day of the exam. If you're nervous, don't tell anyone you're taking the exam! This takes off some of the pressure.
If your school does not offer a crammer course, find one that does. Crammer classes go over every question on the test.
Keep this guide handy for when you need to track your progress in the Ohio licensing process.
It also helps if you take note of important fees associated with obtaining a real estate license in the state. Refer to our article — How Much Does It Cost to Get a Real Estate License in Ohio?
Once you get your license, you can begin your journey to building a successful real estate business in the state. You can start with coming up with effective marketing strategies.
To help you build and grow your real estate career quickly, we at Real Estate Bees created a directory for real estate professionals.
It's designed to help you get more exposure for your business, including receiving leads. Create a free profile by signing up here.
__
If you want to contribute your expert advice on a topic of your expertise, feel free to apply to our Expert Contributor Program.