How Much Does It Cost to Get a Real Estate License in Texas?
How much is a real estate license in Texas? Costs vary at each stage of the licensing process. It's important that you know the financial investment involved so you can properly budget for it.
In this article, we break down all the costs of getting a real estate license in the state — from the application to the test, including the Texas real estate license renewal price.
Keep reading to understand what to budget for each component of the real estate licensing process.
Pre-Licensing Education: $500 for Salesperson; $750 for Broker
Not including the Texas commercial real estate license costs, there are two residential types of licenses in the state — a sales agent and broker.
Each of these residential real estate licenses has a set amount of 30-hour classes to take.
The Texas real estate license course cost varies based on where you go and how many hours you need.
The average starting cost for sales agents is about $500, and about $750 for brokers.
All courses must be taken through one of the accredited real estate agent schools in Texas, and you must submit your course completion documents with your application.
Fingerprinting: $38.25
In order to complete all the requirements to apply for a real estate license in Texas, you must also submit fingerprints.
Fingerprints must be on file with the Texas Department of Public Safety (DPS) at the time you submit your application so that a background check can be completed.
IdentoGO will supply your fingerprints to the DPS for processing through the FBI. For more information and to schedule an appointment, click here.
Know what to expect when getting a background check by reading our article – Can You Get a Texas Real Estate License with Violations?
License Application: $185 for Salesperson; $235 for Broker
You can submit your license application at any time during the process, but remember, you have only one year from when you file your application to meet all the requirements.
The application fee is the primary piece to factor in when looking at how much you need to spend for a real estate license since it really kicks off the entire process.
You'll pay a $185 application fee for a sales agent license. Broker's license applicants pay $235.
You'll also need to pay a $10 real estate recovery fee when you initially submit your application.
You can check the status of your license application, at any time, online.
It is recommended that you pick a broker to work for before you submit your application to avoid being issued an inactive license once you pass the exam.
Find one by browsing our directory of top real estate brokerage firms in Texas.
Exam Fee: $43 for Salesperson; $39 for Broker
Figuring out how much the real estate exam is in Texas depends on the type of license you're getting. The cost to take the real estate exam in Texas varies between the two.
The sales agent exam fee is $43, while the broker exam fee is $39. Pearson VUE administers the test, and you can schedule your exam online.
The exam itself, regardless of license type, is 240 minutes long. You'll get 150 minutes to complete the national portion, and 90 minutes to finish the state section.
Both license exams have 85 national questions, but the sales exam only has 40 state questions, to the broker exam's 60.
Your Pearson VUE Candidate Bulletin details the number of questions within each section you must get right to pass.
You can also read our guide on what to study for the Texas real estate exam to get an idea of the topics that will be covered in the test.
Exam Retake: $43 for Salesperson; $39 for Broker
When answering the question, how much does the Texas real estate license exam cost, it's also important to tally up what retakes could cost you.
Regardless of how many parts you're taking, the retake fee is the same as the initial cost of the exam: $43 for the salesperson exam and $39 for the broker exam.
You only need to retake the part(s) you failed. You have three attempts to pass both portions of the exam within the year after filing your license application.
If you fail to do this, you'll have to take additional classes.
The requirement in this situation is 30 extra hours of coursework if you pass only one section, and 60 additional hours if you don't pass either.
Completing all these steps in the licensing process requires a serious amount of time. To calculate the hours you need to render, read our guide — How Long Does It Take to Get a Real Estate License in Texas?
Survey of Experts
In your opinion, was the cost of getting your real estate license reasonable?
Approximately how much did it cost you to get your real estate license? Including school fees, study materials, and other related expenses.
Expert Insight
What were your 'surprise costs'?
I got my real estate license after I had already gone through an unrelated Bachelor's degree program and even a Master's degree program.

I didn't have anyone to help me answer questions along the way, so pretty much all the expenses were a "surprise" to me.

I knew I'd have to take classes but didn't know how much they would cost. I didn't realize the state and national exams were not included in the cost I paid for my school.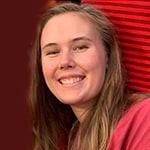 The cost that surprised me was when I had to pay $200 to TREC to submit my course completions.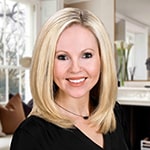 I was surprised by the cost of the test itself.
Keeping Your License Active
License Renewal: $110 for Salesperson; $217 for Broker
The Texas real estate license renewal fee comes due only every two years. There's no Texas real estate license yearly cost in that respect.
Real estate agents in Texas receive notice when it's time to begin the renewal process.
To renew a sales agent license, the cost is $110, while the broker renewal fee is $217.
If you don't renew on time, there are late fees as well based on license type:
If you renew up to 90 days late: $33 for salesperson and $36 for broker over the initial renewal fee
If you renew between 90 days and six months late: $66 for salesperson and $72 for broker over the initial renewal fee
If your license expires between six month and two years prior: $170 for salesperson and $220 for broker to reinstate the license
Continuing Education: $45+
As part of the renewal process, you'll need to complete a set number of continuing education hours.
For sales agents renewing for the first time, the hours total up to 270, including eight hours in Legal Update courses from the Texas Real Estate Commission.
After that, the total number of continuing education hours goes down to 18 for both agents and brokers.
Expert Insight
What were your 'surprise costs' after getting licensed?
I did not realize how expensive yearly and quarterly dues would be, especially in the beginning when you aren't bringing in any income yet.

But I think the biggest surprise cost to me was all the continuing education coursework I had to complete in the first two years.

There is a saying in real estate, "You have to spend money to make money".

This saying applies not only to advertising costs, costs of listing homes, and working with buyers, but also to investing in yourself!

In the end, I personally believe these costs were worth it, and I am so happy with this career path. But, it would have been helpful to budget a little more ahead of time for all these costs.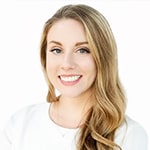 No surprise costs for licensing. Although there are quite a few surprise costs with brokerages, and MLS fees can be a surprise.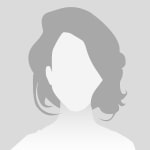 I was surprised by how much I had to shell out on board fees.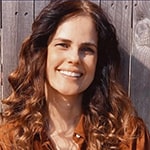 The cost I had to spend for marketing signs came as a surprise to me.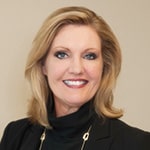 All the going fees for MLS, etc.
How to Reduce Real Estate License Education Costs
Most fees associated with getting a real estate license in Texas are fixed, but there are ways to save when it comes to the specific cost of your pre-licensing education.
To potentially save a little money in this part of the licensing process:
1. Consider taking your classes virtually. They may be less expensive than an in-person option.
To know more about the benefits of learning virtually, read our guide comparing real estate classes online vs. traditional classroom courses.
2. Look for course packages over à la carte options. Bundling is often cheaper, and some institutions will throw in extra resources for free.
3. Try passing the real estate exam the first time around by studying hard. No retake fees mean big savings.
4. Compare pass rates from the institutions you're considering taking the classes from. Going with the one with the highest percentage could improve your odds.
To be able to lower costs where possible can help make the whole process a bit more affordable.
Expert Insight
What costs could have been avoided and how?
I'm not sure there were any costs I could have avoided. I tried to be very purposeful with how and when I spend my money.

I do think setting aside a budget you feel comfortable with on advertising, especially in the beginning, is important to get your name out there, however you plan to do that.

Each market will be different, too. The one thing I tried that didn't work for me specifically was social media advertising.

But that doesn't mean it doesn't work for others. I think every cost comes with a lesson, so there is nothing that is ever wasted.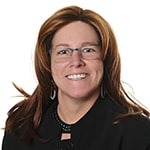 If 360 training had a more test-focused study program, I wouldn't have had to pay for an extra course somewhere else!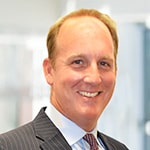 I don't believe any cost could have been avoided, as classes and license fees were mandatory.
It's definitely a financial investment to earn your real estate license in Texas, but all will be worth it once you get your license on hand. This is when the real work begins.
Don't leave no stone unturned in your quest to become a successful real estate agent. We have the right resources to keep you on track:
To help you build and grow your real estate career quickly, we at Real Estate Bees created a directory for real estate professionals.
It's designed to help you get more exposure for your business, including receiving leads. Create a free profile by signing up here.
__
If you want to contribute your expert advice on a topic of your expertise, feel free to apply to our Expert Contributor Program.