10 Best Ways How to Find Cheap Homes to Flip
In order to pull off house flipping deals, fix and flip investors have to learn how to find cheap properties. In this article, you'll learn creative ways to find houses for flipping.
Let's start by examining the features that you're looking for in a potential fix and flip property.
10 Places Where to Find Cheap Houses to Flip
Successful house flipping depends on finding cheap homes to flip quickly. Here's where to look for fix and flip houses for those looking into becoming a house flipper.
Websites
1. What Is the Best Website to Find Houses to Flip?
Today, most people assume that the best way to find houses to flip is on the internet. It is indeed a great resource for finding cheap homes, but you have to be careful.
There are limited quality lead generation sources for real estate investors available on the market today. Majority of the lead providers won't help you find good flip opportunities.
Be careful and avoid working with companies that scrape "leads" from various public sources and resell them multiple times to different investors.
I always recommend all my investor clients the HouseCashin investment property marketplace. It's a search engine for off-market deals for fix and flip real estate investors.
There, you'll find an interactive map that shows you off-market investment properties currently for sale in your area.
In the Deal Types filter, choose "Requires rehab" to see a list of properties suitable for fix and flip.
When you select a property to review, in addition to basic data, you'll see whether it's listed on MLS and why it's being sold, which is a valuable indicator allowing you to estimate the seller's motivation.
Many of those properties are listed directly by owners. Others are listed by real estate wholesalers or investor-friendly real estate agents.
On the website, you'll be able to contact property sellers. You'll also have access to lenders working with home flippers and be able to compare their loan rates.
Start your search for real estate investment opportunities on HouseCashin.
2. MLS
The MLS, or Multiple Listing Service, is a database of homes for sale (and sold listings) in your area.
The database is usually owned and maintained by the local or regional Board of Realtors. Realtors directly input data into the system providing real-time data for real estate professionals.
Access to the MLS is restricted to licensed agents who hold the Realtor designation and are members of the board that owns the MLS.
Though holding a real estate license isn't obligatory for investors who choose flipping houses as a career, many of them get licensed in order to be able to access MLS and get other benefits.
Some boards also sell information to the public but do not allow them unlimited access.
The MLS can provide good leads for investment properties. If you are not eligible for full MLS access, you should establish a networking relationship with a Realtor in your area.
As for how to find cheap properties to flip on MLS, look for properties that are distressed, need rehab, short sales, and expired listings.
3. Real Estate Listing Websites
There are many websites that are regularly used to search for available properties.
Their advantage over MLS is that they contain homes listed for sale by owner (FSBO), without an agent involved. You can also find wholesale real estate properties there.
Look also for listings mentioning "cash only sale" or anything that may indicate an urgency or difficulty that the seller is facing.
Monitor these websites closely for fresh FSBO listings to be the first to call the seller. Also look for expired listings, for the same reason as described in the previous section.
4. Banks' and Lenders' Websites
If a foreclosed property doesn't receive an acceptable bid at auction, the lender keeps it and sells it themselves (or through an agent).
Banks call them Real Estate Owned or REO properties.
These are non-performing assets (liabilities), and banks don't want to keep them for long. Therefore, they are willing to sell them for cheap.
You may find REO listings on bank/lender websites. Some banks prefer to maintain another site to list REO properties.
You can find those sites by performing an online search for the "bank" or "lender" plus "REO" (example: wells fargo reo).
One major lender, US Bank, works with real estate brokerage firms in various markets that specialize in the liquidation of foreclosed properties.
You can contact US Bank to find out who in your area you need to work with to buy these homes.
Smaller local banks may also have REO properties. You should locate and reach out to their REO property managers and network with them regularly.
As an alternative to lenders' websites, you can find foreclosed and pre-foreclosed homes at foreclosure websites and REO online auctions.
Finally, check out some recommendations from our experts on how to get REO listings from banks.
You can find properties to fix and flip through a local bank where you can build relationships.
5. Local Government Websites
Property taxes are levied and collected at the county and city levels. You should be able to find a list of repossessed real estate on their websites that is being sold for unpaid taxes.
Such houses are normally sold at below market prices for the same reasons as bank-repossessed REO properties.
Even small counties and towns may have websites that let you target your search to your chosen market or submarket for tax-foreclosed homes.
If your market has a lot of foreclosures, it might mean that it is a declining market. That could impact your ability to sell your fix and flip property quickly.
You can also look for notices of foreclosures rather than homes that are already repossessed. It's called Notice of Default or Notice of Sale. Public records often include historical data on the property that can be helpful.
For more methods, read about  how to find properties with unpaid taxes.
6. Your Own Website
Having your own website enhances your possibilities to generate motivated seller leads on autopilot.
This method is widely used by real estate lead lead generation companies that generate and then sell those leads to flippers.
Use social media and search engines to direct property sellers and real estate agents in your location to your own website.
With real estate investor SEO rules in mind, create content to attract local motivated sellers when searching for answers to their questions in Google.
In your content, advertise that you buy houses for cash and have them fill out a contact form. Setting up a real estate investor website may be easier than you think.
There are website builders for real estate investors that are already optimized for your industry and offer all necessary features for a home flipper's business.
The best way that we have found a fix and flip home is through our website. Our website ranks somewhat high on Google and our best leads come from that.

We have done cold calling, real estate investor direct mail advertising, and text messaging, but when leads come through our website, it is someone seeking us out rather than us seeking them out.

Someone seeking us out tells us they need help and are looking for a solution to their problem.
We try to contact those people ASAP and find out what their problem is, and we want to be the first to talk to them to see if we have a solution for them.
There are several ways to find homes to fix and flip.

Referrals, bandit signs, cold calling, MLA listings, PPC, direct mail, and SEO.

We primarily focus on inbound marketing, so we use SEO and PPC.

SEO leads are the most motivated as homeowners are looking for investors that can help buy their property as is. Generally speaking, the houses we buy are distressed and disarray.
Your Target Neighborhood
7. Driving for Dollars
While it's probably the most old school method to find motivated sellers for free, it's still widely used by investors and real estate bird dogs and is often advised to students at wholesale real estate classes and house flipping courses.
It's important for you to monitor your target neighborhood(s) on a consistent basis. You need to keep up with both positive and negative events there that can impact your investments.
Unkept properties are a sign of distress that often equates to a motivated seller. Tax records or skip tracing software tools for real estate investors will show you who the owner is and how to contact them.
If the owner's address is different from the property address, it could mean that the property was inherited or is owned by an absentee landlord. This is a good opportunity for you.
For Sale signs indicate brokers who are active in your market. You can follow up with them for networking opportunities.
For investors using this method, there are dedicated driving for dollars software apps that facilitate the process significantly as well as house flipping software tools that include it as one of their features.
8. Bandit Signs
Believe it or not, old-fashioned, low-tech bandit signs can work as effectively as online ads if you use them correctly.
Stay legal — research the signage laws in your market. Your credibility depends on your professionalism.
Ensure proper placement. Don't blanket your town with signs. Place them around your target market where the largest number of pedestrians and drivers will see them.
Include accurate information. Everything on your sign has to be current, or you'll lose prospects and credibility.
Keep them clear and legible. A wordy sign with small letters will be unreadable from a moving vehicle. A contrasting light background with large dark letters is ideal.
Screen calls. Use a phone service or VoIP to screen calls, and not your personal phone number.
9. Public Records
Look for Lis Pendens notices in your county's records. Lis Pendens is a notice to the public that litigation is pending.
These notices are used during divorce proceedings and pending foreclosures. When a lender posts a notice, it may be called a Notice of Default.
A possible forced property sale is a good opportunity for fix and flip investors.
As we've already mentioned, public records are a good source of current and historical information on local properties.
When the records lack up-to-date owner's contact information, use real estate skip tracing tools to find them. Skip tracing is often included in various apps for wholesale real estate as one of many features facilitating investors' business processes.
For additional ways to find pre-foreclosure real estate, read our guide on how to find and buy distressed properties.
10. Lender and County Foreclosure Auctions
Lenders and municipalities sell foreclosed properties through an auction. The leading auction firms in your area should be on your networking list.
Make sure that you're on any auction house email lists that inform possible bidders of upcoming auctions.
You have to be able to go through the property before the auction so that you can assess the costs of rehab/repairs. This is a critical part of your process that you shouldn't relinquish.
Next, review public records for any liens filed on the property. You could be liable for any unpaid debts that are secured by the real estate.
Finally, have your money ready. You'll probably have to put down a refundable deposit of up to 10% of the property value just to bid.
Once you've won the auction, you have to pay the remainder quickly, often within 24 hours.
What to Look for When Flipping a House?
Here are a few examples of what to look for when buying a house to flip.
Just like any other product, a home for sale should meet the demand in that market. Your investment is more secure if you work with home types that buyers are looking for.
Single-story vs two-story, contemporary vs colonial vs modern farmhouse, etc.
Is the sub-market/neighborhood improving, stable, or declining?
Not only is this an indicator of where people want to buy, but it will also be noted by property appraisers and could impact your ability to receive top dollar.
The property's condition is key. You're looking for properties you can buy for below market value. These owners must be motivated to sell.
Here are a few examples of reasons for a seller to be motivated:
looming foreclosure
urgent need for cash
being overwhelmed by legal or personal difficulties involving real estate sale (divorce, probate)
lack of cash to fix the house or bring to closing
urgent relocation
Read two more detailed articles on motivated sellers if you need to learn more about them: 15 Types of Motivated Sellers in Real Estate and How to Find Motivated Sellers.
Another important factor is equity, just like when finding homes to wholesale. The lender is unlikely to accept less than is owed on the mortgage.
So the discount you are looking for must come from the seller's equity. The higher it is — the better.
Industry Experts' Insight
What is the best way to find homes to fix and flip and why?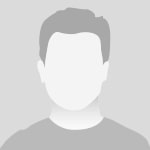 1. Strategy. Step 1 is to figure out your disposition strategy. This is your exit strategy. If you don't have an exit strategy, then you shouldn't be buying a home. There are only 3 strategies for profiting from a property:

– Sell the contract. This is commonly referred to as "wholesaling." You don't ever own or close on the property. You sell your position as a buyer on the contract for a finder's fee to another investor or end buyer.

– Buy and sell. This is the most popular strategy. It's what you see on the HGTV shows. You put work into fixing up the property with the intention of selling to a retail buyer for a profit.

– Buy and hold. This can be a lot of things. Long-term rental, Airbnb, travel nurses, group homes, assisted living, sober living, etc. You can buy turnkey or buy, rehab, rent, refinance, repeat.

2. Market. Once you know the strategy you want to focus on, you need to pick your market. You can pick a local market but you don't have to live close to be an investor. Start looking at market data and news for different markets. It's important to know:

– Average household income
– Job growth
– Crime rates
– Average percent renters to owners
– Average vacancy rates for renters
– Average home sales price
– Average days on market

3. Find your property. There are 3 ways to find property as a real estate investor:

– MLS. Look for what's not on the market. This is the easiest but will also be the most expensive.

– Direct to seller. There are many ways to get to a seller directly from door knocking to direct mail and even cold calling. You can find people who need to sell their home faster than listing on the market will allow.

– Referral partners. These are those who may meet people who can't sell their home on the market or need to sell faster than listing on the market will allow. This could be wholesalers, realtors, attorneys, financial advisors, etc.

Once you start finding property you need, buy it for the right price. You make your money when you buy your investment, not when you sell.

This is because if you pay too much, you'll never be able to squeeze profit out of it. And if you pay the right price, you can make money even if a few things go wrong.

Make sure you account for all your costs. If you are buying and selling, here are costs you will run into:

1. Funding costs (if you get a loan to buy and fix)
2. Holding costs (including taxes, insurance, and utilities)
3. Rehab costs (including contingencies for surprises)
4. Closing costs on both the buying and the selling

If you buy and hold, here are costs you may run into:

1. Loan costs (including principal and interest payments)
2. Insurance (check if it's in a flood zone)
3. Taxes
4. Utilities (if you pay them)
5. Maintenance (allow for at minimum 10% of your gross rent)
6. Property management (this typically costs around 10% of gross rent)
7. Vacancies (anytime someone moves out, it takes time to get it ready for the next tenant, we usually build 5% interest)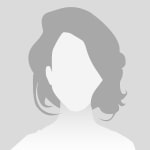 Although this is not our area of focus, there are several approaches:

1. Develop a network of house owners and investors who may now or in the future be interested in selling properties in distress.

2. Connect with wholesalers in the location(s) of interest.

3. Connect with real estate agents who specialize/support finding homes of this nature.

Ultimately, this is a numbers game. The probability of success increases with a higher number of leads in the search funnel.
The best way to find homes to fix and flip is by working with a professional who has a built out network of agents and sellers.

I always encourage my buyers to get on every wholesalers' list and to keep their eyes peeled at all times.

The next deal is always right around the corner; it's all about who you know and being ready to act and move fast when the right deal does come along.

The market is shifting, but good deals will always move fast! You need to know what you want and be confident in your risk tolerance and then be ready to act fast!
This varies for our clients because we have clients who purchase properties in different markets across the United States.

Our clients use a variety of investment techniques such as a 1031 exchange, HELOC, cash out refinancing, cash only, and other special loans.

We do have recommendations on lenders to work with who specialize in short-term rental investing.
Establish a good network of realtors and providers to feed you deal flow, and put together your financing resources so you can pull the trigger on any opportunity that presents itself.
___
If you want to contribute your expert advice on a topic of your expertise, feel free to apply to our Expert Contributor Program.
___
About the Author
Kristina Morales is a REALTOR® with over 20 years of professional experience. She actively practices real estate in Ohio but also has practiced real estate in California and Texas. Conducting her real estate business in three states has allowed her to gain unique experiences that make her a well-rounded realtor. She obtained her Bachelor of Arts in Business Management and her MBA with a concentration in Banking and Finance. Prior to real estate, Kristina had an extensive corporate career in banking and treasury. She ended her finance career as an Assistant Treasurer at a publicly traded oil & gas company in Houston, TX.