5 Expert Tips on How to Get New Construction Listings from Builders
From this article, you will learn how to get listings from builders.
We asked real estate experts how to develop business relationships with construction professionals for a productive and mutually beneficial collaboration.
So how do realtors get listings from builders? Read on to find out.
Join Networking Events and Community Projects
Attending local networking events is a great way to connect with construction company owners and managers.

These events provide a platform for realtors to introduce themselves, discuss their services, and learn about the needs of the companies they hope to work with.

There may be community projects or events where construction companies are involved as well.

By getting involved in these projects, realtors can develop relationships with construction companies and demonstrate their commitment to the community.
It is all about making connections with the builders. Go to all of the first agent-only previews, invest in the build itself, shake hands, and take names.

Nothing beats face-to-face contact and being a part of the support system of the build from Day 1.
Industry events offer an excellent platform to connect with potential partners who are actively seeking new professional relationships. This approach fosters mutual benefits for both parties.
A convenient way you can find home builders for networking is using our national real estate vendor directory.
Browse for the best home builders in your area and top-rated local real estate developers.
Also, list your own business in our best local real estate agent directory to help them find you as well.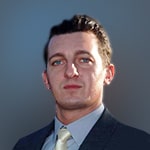 Target those builders that build properties with the intent to sell and establish a relationship with the owner. You can call them, visit them onsite, or put them on your mailing list.

If you visit them in person, think about safety first, and don't walk the construction site before first checking in with the owner.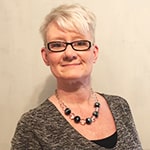 Meet with the builder and representatives. Tour the inventory the builder has, which may be different sites in different communities.

Familiarize yourself with the way the particular builder operates, driving through those communities.
We visit the new construction sites. Having experience with the process of the new builds, we are familiar with what a builder wants in an agent to represent them.
New construction companies want to know you have the ability to connect with outside leads through niche marketing. Hypertarget marketing is not just a skill, it's a necessity.

Hypertargeting is a marketing strategy where you clearly identify a target customer and deliver extremely relevant messages in the places where they will be most likely to see it.

When you are a micro-influencer, like myself, they know we have creative ways of connecting with our followers on social media.

New construction lacks the personalization and connection to people. That is how 80% of todays' buyers make their decisions in today's world.
It has been my experience that I can accomplish my real estate goals when I first help others accomplish their goals.

I have been particularly successful working with new construction products when I commit to market for them using my social media outlets.

This commitment to helping others be seen and known has been the relationship starter that has worked well for me.
Social media platforms can be used to connect with the owners and managers of these companies as well as help promote these businesses to their followers.

Realtors can share their knowledge and expertise, helping them to grow their network and in turn, grow the construction companies' network.
We have listed with multiple independent builders and national builders. Showing your expertise in real estate listing marketing and building trust with the owners of these companies is key.

You have to show them that you're an expert with the product they are offering, bring them clients to purchase their products, and represent a smooth transaction.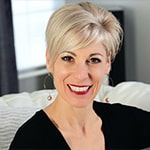 Create a marketing packet that can illustrate how you would market their product. And continue to work on the relationship to build trust and eventually win their business.
Build a Good Relationship with the Right People
Building long lasting business relationships with partners in different niches is a cornerstone of becoming a successful real estate agent. Read on to learn what our experts say about it.
This is a strong case for who you know. If you don't know the decision makers for the company, you're going to be in for a longer process because they will need time to get to know you, trust you, and like you.

Once that is established, then you can discuss the business of you helping them sell their houses. So it might take a while, but be consistent and reach out to them.

Get to know what they like and need — why are they building these houses? If you can stay top of mind, they will eventually think of you, when and if they run into a problem. Then you'll get your chance.

After you get your first shot with the builder, make sure to over-communicate and keep building and strengthening those relationships.

And don't forget to keep in touch with the new homeowners — be a resource for them, too.

Happy homeowners are going to leave better reviews for the builder which makes the builder happy. And a happy builder means more business for you!
In my experience, there are a lot of ways that a real estate professional can establish relationships with construction companies which will in turn help them to get listings in the future.

The most effective strategies may vary according to location, market needs, and the specific construction companies someone may want to work with.

Be patient. Building relationships takes time.

By consistently demonstrating their value and commitment, realtors can establish long-term relationships with these companies that will benefit both parties in the future.
Growing a real estate business is all about building relationships.

If you're wanting to work with builders and construction companies, you need to be in front of them, get to know them and their businesses, and make sure you're providing value to them and their business first.

Leading with contribution and not just looking for your next lead is the best way to stay top of mind with people throughout the industry.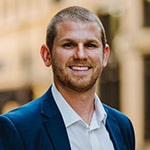 Reach out to builders before they have actually started to build and establish those relationships while they are in the planning stage.

Let them know who you are and how you plan to bring value to them by being a real estate agent for that builder.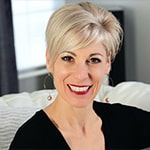 Real estate is all about relationships. That is where every transaction begins.

Whether you are working with a customer or client, or you are working with a builder or construction company, it starts with the relationship.
Establishing relationships with construction companies takes dedication and persistence.

It's crucial to network with contractors before their projects commence to showcase your value proposition before competitors.
Communication, candor, knowledge of numbers, and LUNCH with these clients are the best ways to keep them close and earn trust.
Offer Value to Their Business
One of the common mistakes new real estate agents make is only seeking value for their business without going an extra mile for their partners.
The key to obtaining listings from builders and developers is establishing relationships, built on trust and respect, with those builders and developers (owners and executives). You can do this by:

– Providing exemplary customer/client service

– Being knowledgeable and experienced in sophisticated real estate sales and legal work involving real estate sales, development, land use/zoning, research and analysis of zoning codes and permitting matters, title review, survey review, condo law, planned community law

– Working collaboratively and cooperatively with local jurisdictions, such as zoning staff, administration, planning staff, planning commissions, and city councils, as well as township trustees

– Being detailed and thorough. Be a strategist, problem solver, and a thought leader with a focus on proven results (proven track record)

– Bringing smart and good projects to communities to support and further growth, development, economic value, and services to residents and businesses alike

– Always being honest and ethical. Demand excellence from yourself to drive measured success for your builder and developer partner.
Show knowledge of the area, trends, and knowledge of the local market.

Understand the product of what the construction company is selling and how it relates to buyers and their competitors.

Know what sets their product apart. Your past performance is also a large contributing factor.
You need to do your homework and find out the best ways to sell new construction and put that plan together in a short and sweet listing presentation.

Some things to set you apart might be: drone footage of the area, map videos of what the local area has to offer like grocery stores, schools etc., and having a lender relationship to get potential buyers approved ASAP.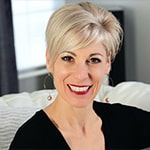 It's important to understand the elements, process, and timeline of building new homes and understanding how to effectively market new construction homes.

Once you have that understanding as a realtor, reach out to builders and construction companies and get to know them. Ask questions about their business and how they operate.
Contractors are very capable of selling their own homes. Make a contractor understand you are there to weed through the serious buyers and the window shoppers.

Their time is important and getting buyers approved and screened before they even sit down with the builder could be a game changer for them.
Realtors can offer value by providing construction companies with market research, property analysis, and other similar services.

By doing this, they can establish themselves as a valuable partner and build trust.
An introductory phone call or email could help you show them that you're willing and able to assist however they need it.

You can do this by helping set up viewings for prospective buyers, finding land or distressed property for upcoming development, helping with marketing, etc.
In my experience, sending contractors and construction companies new potential clients is the best way to build a mutual relationship.
___
If you want to contribute your expert advice on a topic of your expertise, feel free to apply to our Expert Contributor Program.